We post news and comment on federal criminal justice issues, focused primarily on trial and post-conviction matters, legislative initiatives, and sentencing issues.

DID LAST WEEK'S TRUMP DEBACLE KILL HOPES OF CLEMENCY PUSH?
That the insurrection on Capitol Hill is leading to an unprecedented second impeachment for President Trump has dimmed some hopes for a lot of clemency activity before January 20. Others – including Ohio State University law professor Doug Berman (writing in his Sentencing Policy and Law blog) – believed as of late last week that Trump is still "planning to issue more clemency grants before he loses the power to do so."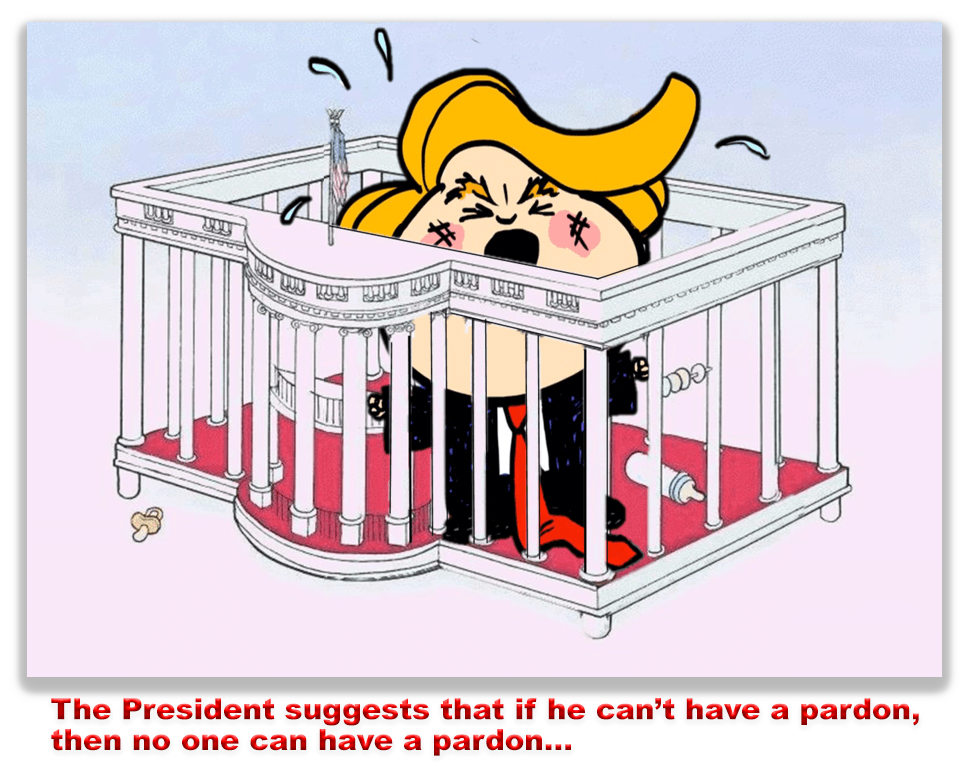 But things are changing quickly in D.C. Last night, ABC News reported that sources told it that
White House Counsel Pat Cipollone advised the president that he could face legal jeopardy for encouraging his supporters to storm the Capitol building, according to sources familiar with their discussions.
After these conversations, sources say the president grew angrier, and the entire pardon process has been described as "on hold" — meaning others who have been lobbying the president for pardons, including his personal attorney Rudy Giuliani, may not receive one.
ABC correspondent Jonathan Karl told ABC anchor David Muir that the president has been warned that self-pardon "would be seen as an admission that he did something wrong that he would need to be pardoned for. The president is angry, he has not taken that well, and I am told that he is now saying that he doesn't want to see pardons for anybody. So the attitude seems to be: 'If I can't get a pardon, then nobody else should get one, either'."
Bloomberg reported last week that Trump had prepared a sweeping list of people he'd hoped to pardon in the final days of his administration, including senior White House "people familiar with the matter," Bloomberg said Trump intends to announce the pardons on Jan 19 – his final full day in office – and the list is currently being vetted by the White House counsel's office. Besides Trump's kids, in-laws and immediate staff, sources report, he is considering pardons for the husband of a Fox News personality, and rappers Lil Wayne and Kodak Black.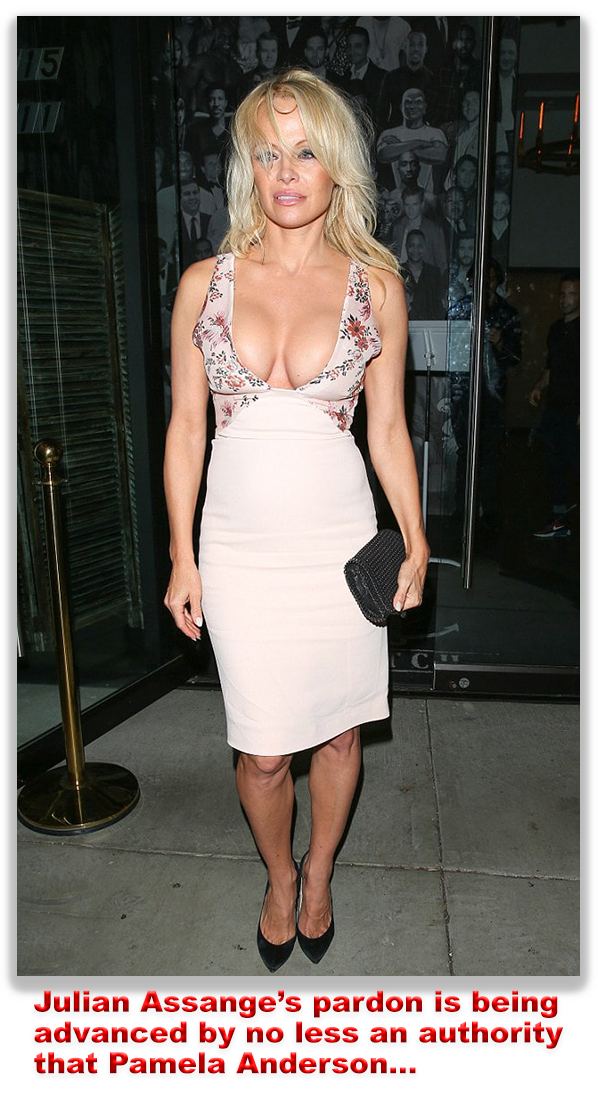 Trump's most recent contretemps have not slowed down the lobbying for high-profile pardons. Former Baywatch star Pamela Anderson, a thoughtful and incisive commentator on world affairs, is pushing to have Wikileaks founder and accused rapist Julian Assange pardoned, and conservative Florida congressman Matt Gaetz (who most recently has alleged that Antifa members in MAGA hats, not Trump patriots, stormed the Capitol) has urged that Edward Snowden should be pardoned as well.
Berman wrote, "I am hopeful, but not really optimistic, that there will be some good number of final Trumpian clemency grants for persons who are not well-connected or famous." But now it may develop that even the Kushners, Lil Waynes and Assanges of the world may still be waiting outside the White House, MAGA hats in hand, as Marine One carries President Trump away for the last time.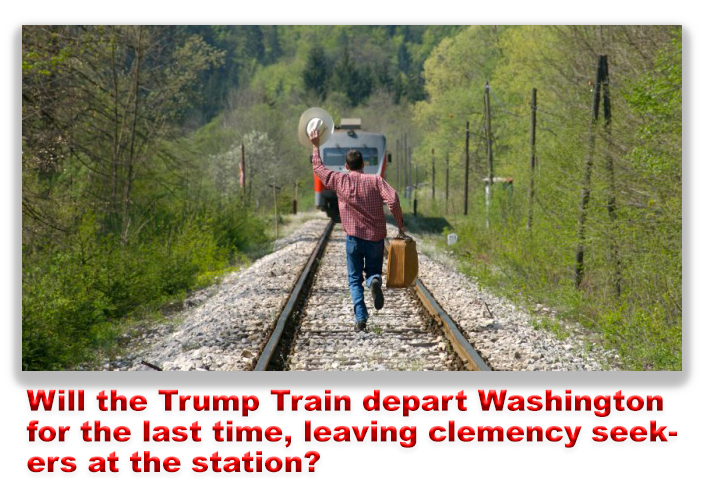 Even if a few of then favored get pardoned in the next 195 hours, the stats suggest there is little reason for the average prisoner to hold out optimism for Trump clemency. A recent study showed that only seven of the 94 Trump clemency grants over his term came on recommendation from the pardon attorney. Like it or not, the only way a clemency petition from someone who is not connected gets to the White House is through the Dept of Justice, not that a system leaving the prosecutor in charge of the clemency gateway is such a favored idea, either.
Berman wrote, "I hope Prez-elect Biden comes into office understanding that the best way to restore faith in the pardon power could be by using it right away to advance justice and mercy rather than parochial personal privilege."
Lawfare, Trump's Circumvention of the Justice Department Clemency Process (December 29, 2021)
Sentencing Law and Policy, Gearing up for Prez Trump's coming final round of clemency grants (January 7, 2021)
ABC News, Trump warned about potential civil liability, as some aides clear out desks (January 11, 2021)
The Week, Trump is reportedly so angry aides are warning him against a self-pardon, he's put all pardons 'on hold' (January 12, 2021)
Bloomberg, Trump Prepares Pardon List for Aides and Family, and Maybe Himself (January 7, 2021)
– Thomas L. Root