We post news and comment on federal criminal justice issues, focused primarily on trial and post-conviction matters, legislative initiatives, and sentencing issues.

TRUMP BACKS PRISON (NOT SENTENCING) REFORM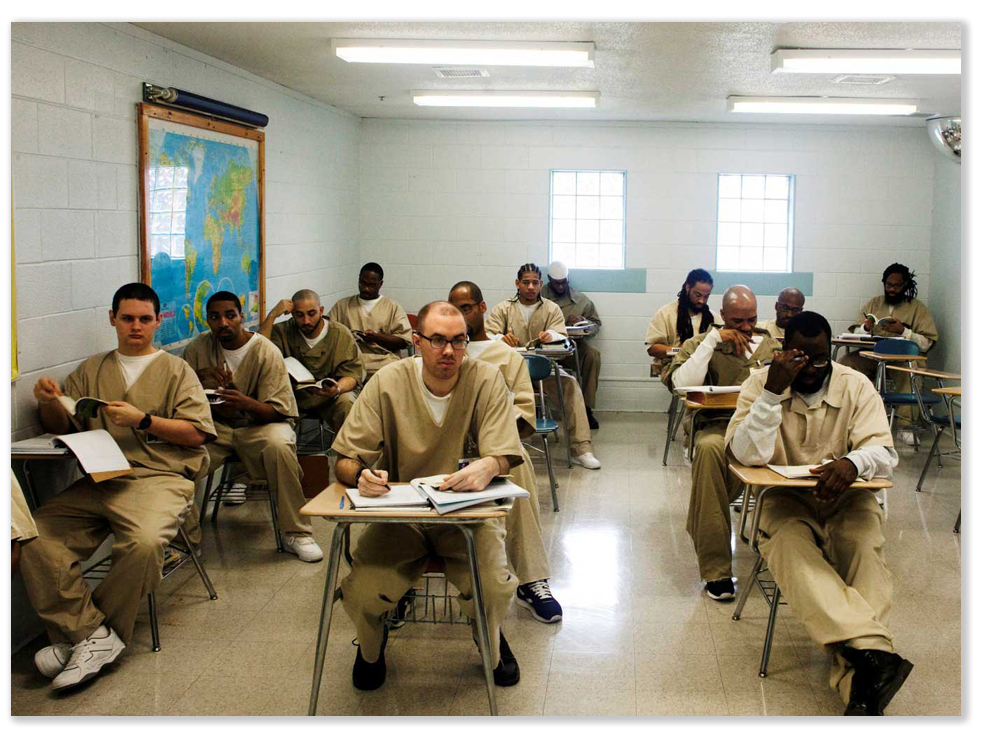 During his State of the Union address last Tuesday, President Trump said his administration will pursue reforms to federal prison system reentry programs. "As America regains its strength, this opportunity must be extended to all citizens," Trump said. "That is why this year we will embark on reforming our prisons to help former inmates who have served their time get a second chance."
Trump brought up prison reform again last Thursday in a speech to GOP legislators during their retreat in West Virginia. "We can reform our prison system to help those who have served their time get a second chance at life," he told the lawmakers.
A sharp split remains in Congress over sentencing reform, but there seems to be a consensus on prison reform. The difference between the two is this: sentencing reform focuses on reducing potential sentences – including mandatory minimums – while prison reform offers more reentry programs in prison, for which prisoners could get up extra days off for completing approved programs.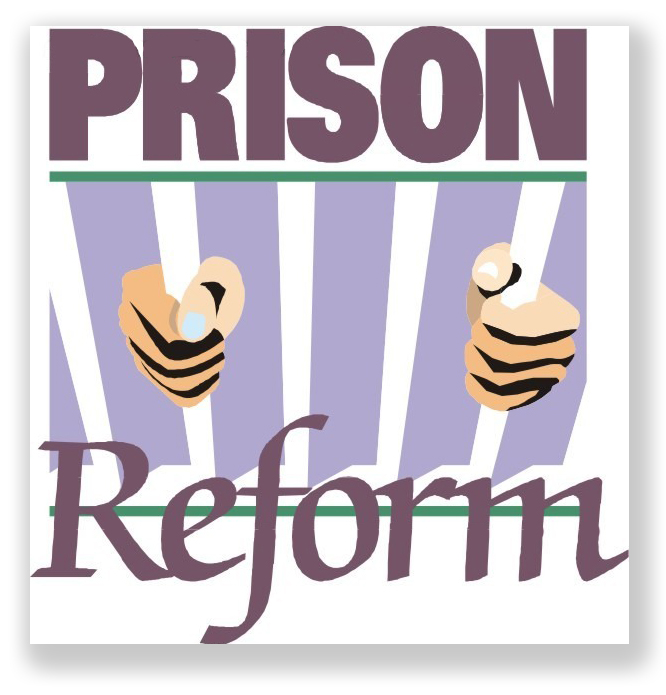 Trump's comments are a change in tone for the President, who made tough-on-crime talk a standard of his 2016 presidential campaign. But even as he embraces prison reform, Trump suggests his Administration might seek tougher drug laws in response to the opioid crisis.
Supporters of reform are expressing cautious optimism that a deal can be made to improve conditions in federal prisons, bolster anti-recidivism efforts and allow federal prisoners to earn "time credits" for making it through education or other programs, despite legislative clashes over immigration and opioids and the impending midterm elections. Rep. Doug Collins (R-Georgia), an author of the bipartisan Prison Reform and Redemption Act (H.R. 3356), called the moment of apparent consensus "a unique opportunity."
Ohio State University law prof and sentencing expert Doug Berman wrote last week that while "'back-end' prison reforms to facilitate earlier release from prison for all federal offenders and enhanced reentry efforts are quite possible and may truly be a priority for the Trump Administration; it would also seem that "front-end" sentencing reforms to reduce mandatory minimum terms for drug trafficking offenses many not be possible and may be actively opposed by the Trump Administration."
The New Republic said that "reducing mandatory minimums and over-criminalization will be a tough sell, while programs to help prisoners re-enter society and find jobs could find a receptive audience in the White House." However, the Administration cut back on BOP education programs last May, and further BOP job cuts may make it hard for the agency to find enough people to direct rehabilitation programs. Fewer staff means fewer programs means fewer qualified courses means fewer additional good-time credits. The New Republic said, "It would be a Nixon-in-China moment if Trump genuinely tried to combat mass incarceration—which is to say, it's highly unlikely."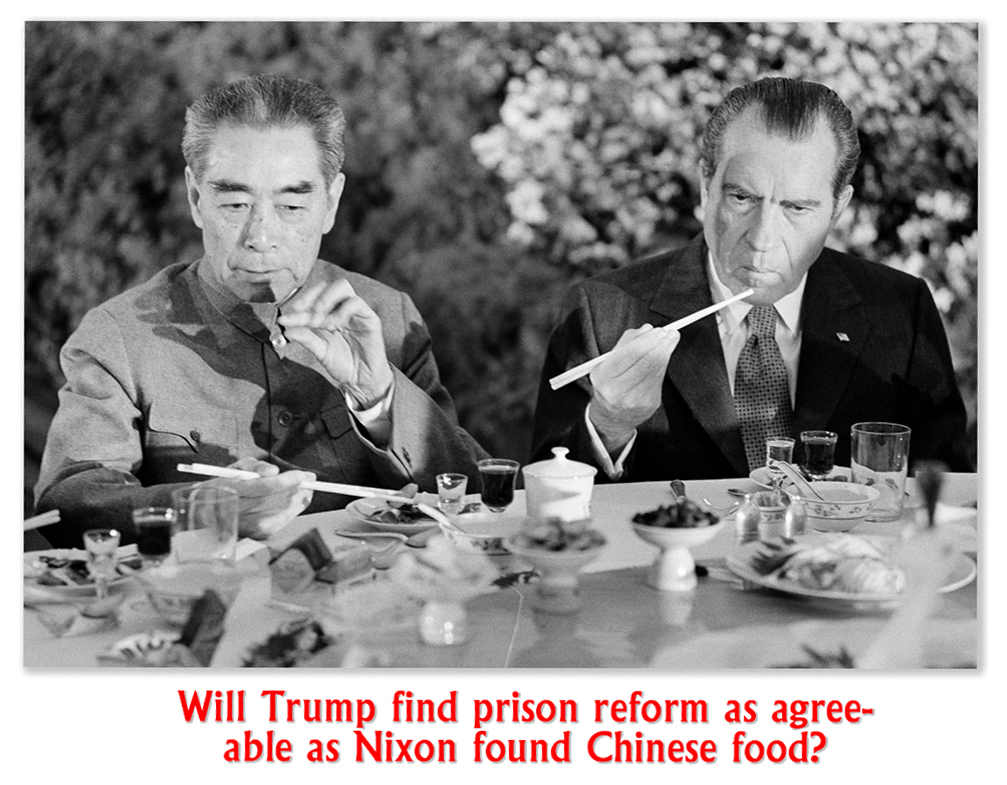 Yet less than a week later, the same author in the same magazine suggested that "Trump's rhetoric of late gives hope for bipartisan efforts in Congress to push through a criminal-justice reform bill this year. While Trump prides himself as a master dealmaker, he's been content to let Republican lawmakers and his top advisers sketch the details of major legislation on health care, tax reform, and immigration. As long as he's not actively hostile to whatever lawmakers send him, reformers could find Trump more amenable to the final package if they can convince him it's a win."
Reason.com, Trump says in SOTU that Administration will pursue prison reforms (Jan. 30, 2018)
Gant News, 'American carnage' President presides over prison reform push (Feb. 2, 2018)
Sentencing Law and Policy, Prez Trump, in his first State of the Union address, mentions "reforming our prisons" and need to "get much tougher on drug dealers" (Jan. 30, 2018)
The New Republic, Is Trump serious about prison reform? (Jan. 30, 2018)
The New Republic, A Chance for Criminal-Justice Reform Under Trump (Feb. 5, 2018)
– Thomas L. Root