We post news and comment on federal criminal justice issues, focused primarily on trial and post-conviction matters, legislative initiatives, and sentencing issues.
We're cleaning up today, posting some case notes we included in the newsletter that went out yesterday.

8TH CIRCUIT SAYS ILLINOIS BURGLARY DOES NOT COUNT FOR ACCA
Eddie Byas was convicted of being a felon in possession of a firearm in violation of 18 USC 922(g). At sentencing, the district court applied the ACCA's 15-year mandatory minimum sentence on the basis of three prior convictions, one of which was an Illinois residential burglary.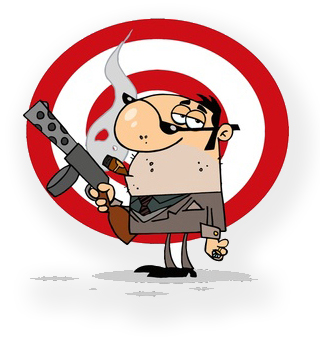 Last week, the 8th Circuit reversed the ACCA sentence, holding that Illinois's burglar statute was too broad to be used for ACCA purposes. The statute defines a burglary as knowingly entering with authority a building, housetrailer, watercraft, aircraft, motor vehicle, railroad car, or any part thereof" to commit a felony or theft. The defendant and government argued about and Court ruled that it did not have to decide whether the places listed were elements or means. The Circuit said that did not matter, because even if it could use the modified categorical approach, elsewhere in the Illinois Code, "building" has been applied by Illinois courts to a detached semitrailer, a tent, a chicken coop, and a telephone booth.
"Even if Illinois's burglary statute were divisible," the 8th said, "its only enumerated location that could fit within generic burglary — a building — is defined to include a broader class of locations" than contemplated by federal law. "'Building' is not itself divisible into separate crimes for entry into different types of buildings," the opinion holds. "Accordingly, a burglary conviction under section 5/19-1(a) may not operate as an ACCA predicate offense."
United States v. Byas, Case No. 16-3616 (8th Cir., Sept. 28, 2017)

COURT OF APPEALS WILL NOT IGNORE WAIVER EVEN IF DISTRICT COURT DOES
Jim Remington filed a 28 USC 2255 motion challenging his consecutive sentences for two robbery convictions under Johnson v. United States. In his plea agreement, however, signed almost 20 years ago, Jim waived his right to file both a direct appeal and a 2255 motion.
Without asking the government to answer Jim's 2255, the district court denied it on the merits, but granted him a certificate of appealability. On appeal, the government argued that the waiver precluded the 2255 altogether.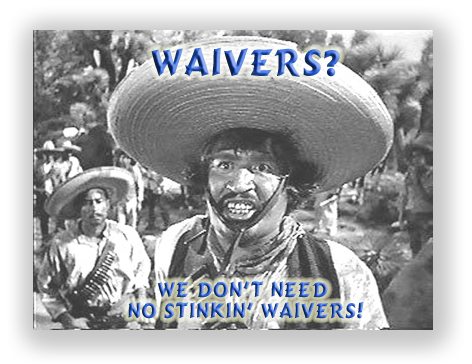 Last week, the 1st Circuit agreed, ruling ruled that "the waiver in the plea agreement, coupled with Remington's failure to argue in his briefs that it is self-evidently inapplicable, bars Remington from filing the motion." This is so, the Court ruled, despite the fact that the waiver was not raised as a defense by the government before the district court.
Jim's mistake, the Circuit said, was that he never even mentioned the waiver until the government brought it up. "A defendant who waives his right to appeal and thereafter attempts to avoid the effect of the waiver must confront the waiver head-on," the 1st said. "Where the defendant simply ignores the waiver and seeks to argue the appeal as if no waiver ever had been executed, he forfeits any right to contend either that the waiver should not be enforced or that it does not apply."
Remington v. United States, Case No. 16-2462 (1st Cir., Sept. 27, 2017)

 MAYBE INNOCENCE DOES MATTER
Everyone knows that 28 USC 2255(f) contains some pretty strict 1-year deadlines for filing. But in 2013, the Supreme Court held in McQuiggin v. Perkins that a prisoner making a credible showing of actual innocence can overcome the 1-year statute of limitations in 28 USC 2255. In doing so, the Supreme Court recognized that an untimely petition should not prevent a petitioner who can adequately demonstrate his actual innocence from pursuing his claims.
Despite repeatedly claiming innocence, Paul Satterfield was convicted of state 1st degree murder in 1985. After many years of direct and collateral litigation, won in federal district court on ineffective assistance of counsel. But the 3rd Circuit reversed, holding petition was barred by 1-year statute of limitations.
After the Supreme Court McQuiggin decision, Paul tried again. He moved to set aside the judgment that his habeas corpus was untimely with a Fed.R.Civ.P. 60(b)(6) motion, arguing McQuiggin's change in relevant decisional law was an extraordinary circumstance justifying relief. The district court denied the motion, holding that McQuiggin was not an extraordinary circumstance.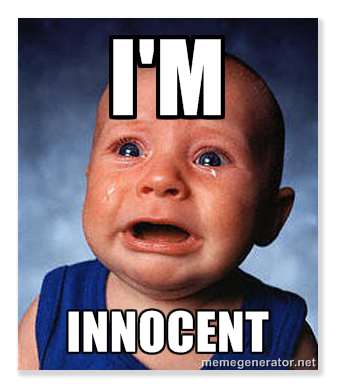 Last week, the 3rd Circuit vacated the district court's order. Noting that it had previously held that changes in decisional law may in some cases justify Rule 60(b)(6) relief, the Circuit said "McQuiggin implicates the foundational principle of avoiding the conviction of an innocent man and attempts to prevent such a mistake through the fundamental miscarriage of justice exception." If Paul can show he would have made a credible showing of actual innocence to avail himself of the fundamental miscarriage of justice exception had McQuiggin been decided when his petition was dismissed, the appellate court said, "equitable analysis would weigh heavily in favor of deeming McQuiggin's change in law… an exceptional circumstance justifying Rule 60(b)(6) relief." While the district court must weigh "all of the equitable factors as guided by precedent, we clarify that the nature of the change in law cannot be divorced from that analysis."
Satterfield v. District Attorney, Philadelphia, Case No. 15-2190 (3rd Cir., Sept. 26, 2017)
– Thomas L. Root