We post news and comment on federal criminal justice issues, focused primarily on trial and post-conviction matters, legislative initiatives, and sentencing issues.

AVENUES FOR SECOND-AND-SUCCESSIVE 2255 MOTIONS NARROWED
Most everyone is familiar with the rule that a defendant cannot file a second motion under 28 USC 2255 without prior permission from the court of appeals, granted under 28 USC 2255(h). To get permission, generally, a prisoner has to show either that there is a new retroactive change in the law made by the Supreme Court, or that there is some newly-discovered evidence – that could not have reasonably been found before – which will just about assure that he or she would have been found not guilty.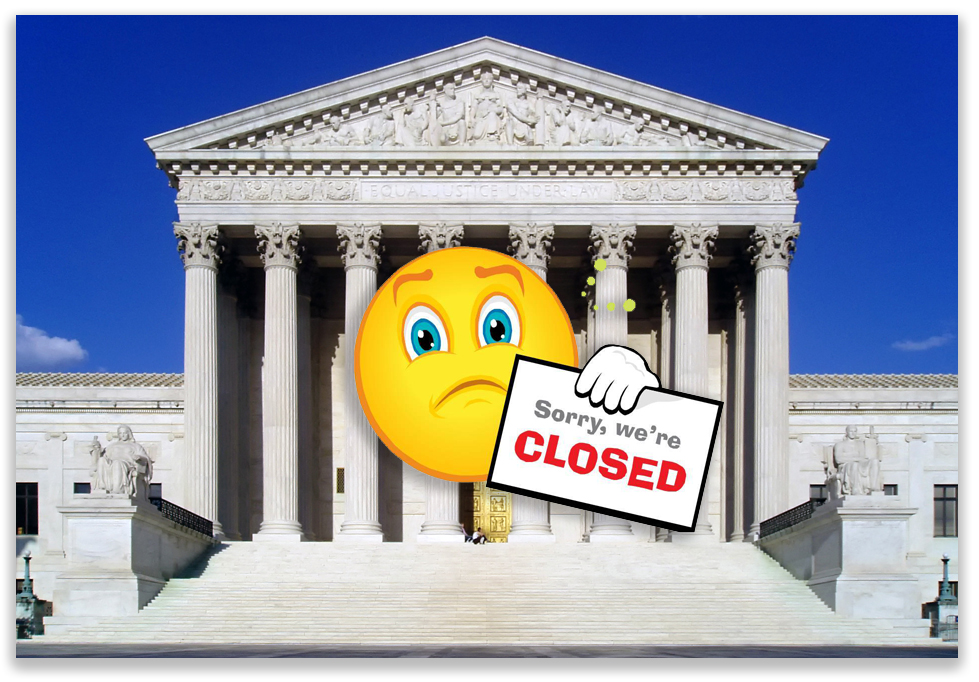 The 9th and 11th Circuits handed down decisions on second-and-successives last week that restrict the ways prisoners can obtain leave to file. The 9th Circuit decision on intervening judgments is relatively unsurprising; the 11th Circuit decision – which drew a concurrence joined by two of the three judges on the panel denouncing the precedent the decision was obligated to follow – cements the 11th Circuit's reputation as the most unfriendly forum for a federal prisoner seeking a means to raise a constitutional issue after his or her own go-around with a 2255 motion.
Ninth Circuit – Sentence Reduction Win Does Not Reset the 2255 Clock
If a defendant is lucky enough to have an intervening judgment, however, the clock is reset. So if Donnie Defendant wins a 2255 motion saying his lawyer messed up his sentencing, getting resentenced as a result, he will then be able to appeal the new sentencing and, after that, file another 2255 motion without getting any special permission.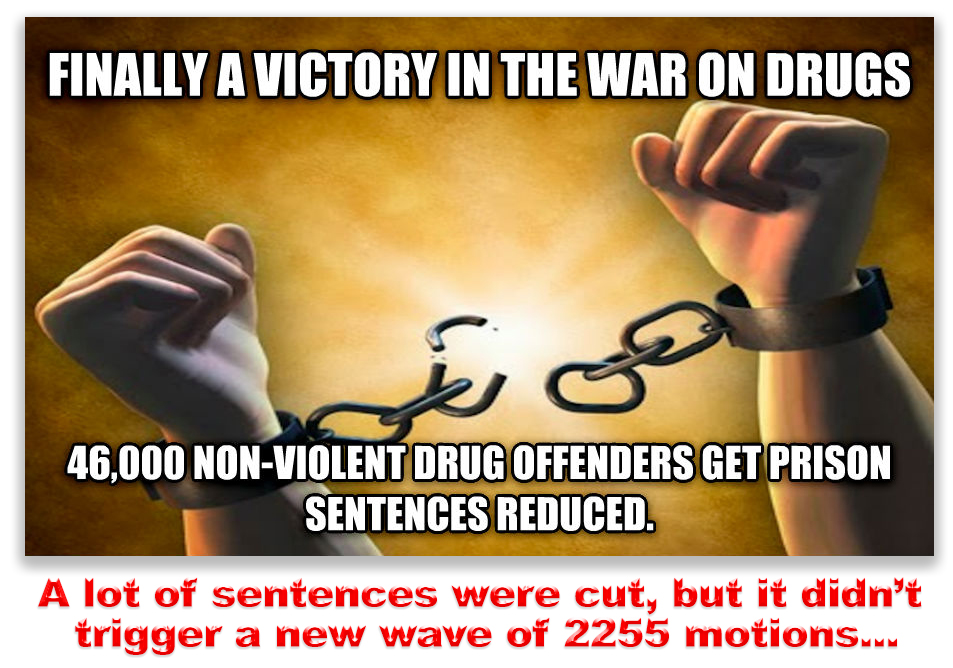 Chris Sherrod filed and lost his 2255 motion in 2014. The next year, however, he won a reduction in his drug sentence under 18 USC 3582(c)(2) based on the Sentencing Commission's 2-level reduction issued in 2014.
After that, Chris filed another 2255 motion, arguing he did not need permission for a second-and-successive 2255, because the 3582(c)(2) sentence reduction was a new, intervening sentence. Last week, the 9th Circuit disagreed.
The Circuit said a 3582(c)(2) resentencing is "intended to authorize only a limited adjustment to an otherwise final sentence and not a plenary resentencing proceeding." A district court ruling on a 3582(c)(2) makes only a limited adjustment to the sentence, and claims of error at the original sentencing cannot be raised.
For that reason, the 9th joined the 5th and 7th Circuits in holding that a 3582(c)(2) sentence reduction does not qualify as a new, intervening judgment, and therefore "does not wipe clean the slate of habeas applications that a prisoner has previously filed."
Sherrod v. United States, Case No. 16-72178 (9th Cir., June 2, 2017)
Eleventh Circuit – Mathis Does Not Allow Raising Old Issue in Second 2255, No Matter How Wrong The Prior Denial Might Have Been
Orestes Hernandez was sentenced to 775 months imprisonment, 300 months of which came from three mandatory-minimum enhancements he got under 18 USC 924(c) for using a gun. After his conviction, he filed a 2255 motion that was denied.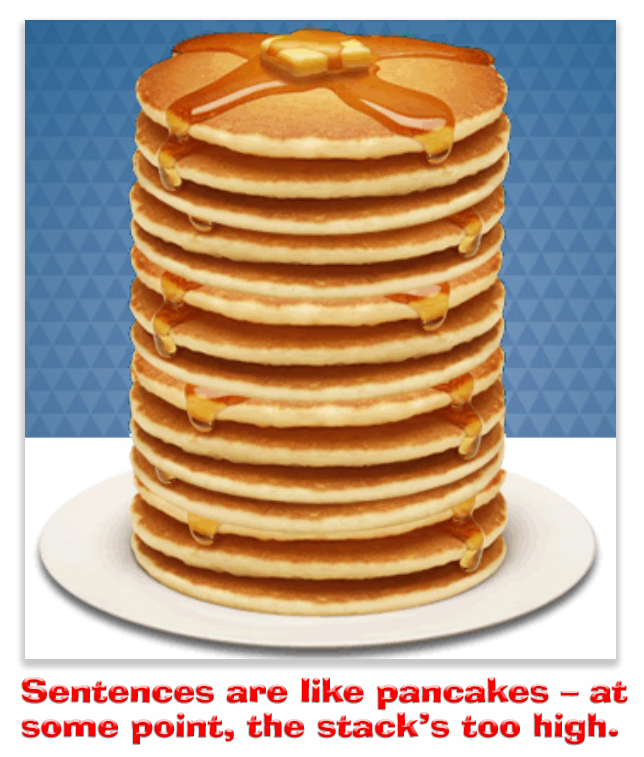 After the 2015 decision in Johnson v. United States, Orestes asked for permission to file a second 2255 arguing that the three 924 convictions were no longer based on a crime of violence. The 4th Circuit denied his application, reasoning that his indictment showed that he was convicted under the Hobbs Act subpart that required a use of force.
However, after the decision in Mathis v. United States last summer, Orestes filed for permission to try a 2255 motion again. Using the rules outlined in Mathis, he said, there was no way his Hobbs Act conviction could be considered a crime of violence under 924(c)(3)(A)'s use-of-force clause.
Last week, the 11th Circuit denied him permission to go forward. A year ago, the Circuit handed down In re Baptiste, which held that under 28 USC 2244(b)(1) – which governs second-and-successive 2255 applications – a claim presented in the second-and-successive application that was raised in a prior application must be dismissed. Because Orestes previously filed a second-and-successive application based on Johnson, the 11th said, Baptiste prohibits his filing again.
Orestes argued that Mathis permitted the filing, but the appeals panel said "Mathis does not provide an independent basis for his application, as the Supreme Court's holding in Mathis did not announce a 'new rule of constitutional law'" under 28 USC 2255(h). Instead, Mathis just "provided guidance to courts in interpreting an existing criminal statute. "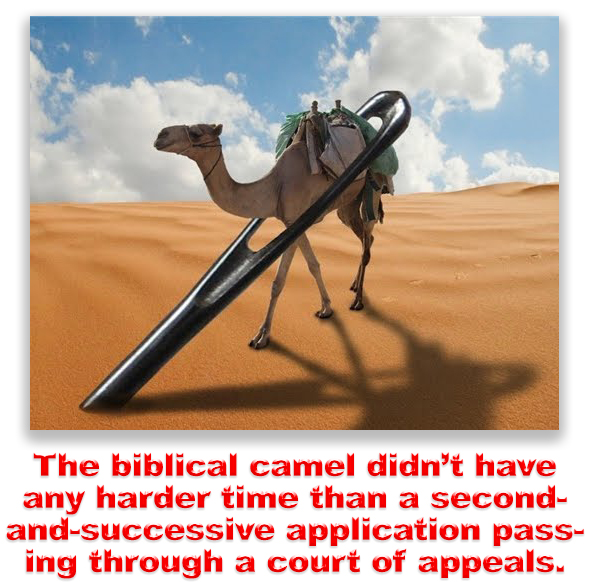 In a concurring opinion, Judge Martin (joined by Judge Jill Pryor) denounced the Baptiste rule. "Mr. Hernandez asks us to make sure the crimes he was charged with qualify as crimes of violence so as to justify the 25 extra years he received under § 924(c)," they said. "However, we are barred from reviewing his application by In re Baptiste… which held that 'the federal habeas statute requires us to dismiss a claim that has been presented in a prior application' to file a § 2255 motion. I have stated my view that this bar created by our Court in Baptiste has no basis in the text of the habeas statute."
In re Hernandez, Case No. 17-11989E (11th Cir., May 31, 2017)
– Thomas L. Root