We post news and comment on federal criminal justice issues, focused primarily on trial and post-conviction matters, legislative initiatives, and sentencing issues.

DOG BITES MAN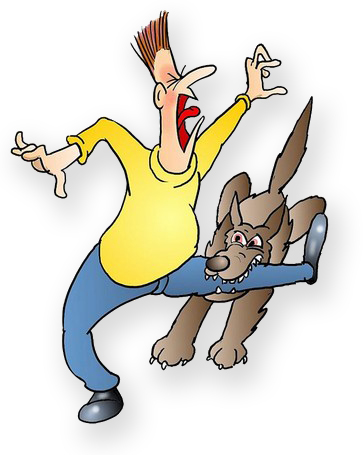 The debate over the May 10th release by Attorney General Jefferson Beauregard Sessions III of a new directive that effectively cancels the 2014 Holder memorandum continues to rage. Predictably, federal prosecutors love the Sessions Memo. Dog bites man!
Last week, to the shock and amazement of absolutely no one, the National Association of Assistant United States Attorneys – the private association of AUSAs that helped sink federal sentencing reform last year by arguing that there is no such thing as a nonviolent drug offender – now argues that there's no such thing as a low-level drug offender in the federal system, and that all the Sessions Memo does is to force prosecutors to carry out the will of Congress.
"There's nothing… other than Eric Holder's own personal opinion of what he considered to be a low-level offender, that provides that we should ignore the law," Steve Wasserman, NAAUSA treasurer, told reporters last Thursday. He argued that the law as written by Congress already includes several "safety valve" provisions, and the discretion given to senior prosecutors under the Sessions Memo already provides ample avenues for sparing the truly deserving from long terms in prison.
The mandatory minimum sentences that sentencing reform advocates and their supporters in the media oppose, he said, apply only to weights that are atypical of personal use or small-scale dealing. Besides, even when mandatory minimums do cut in, NAAUSA argued, that "doesn't necessarily mean that the person initially charged with the mandatory minimum is going to end up with the mandatory minimum sentence. In fact, only about 13% of our federal prisoners are serving mandatory minimum sentences and the reason for that is that even though we may charge, the individual may meet the safety valve requirement… or they may be someone who is willing to cooperate with us … that allows us to go back to the court… and explain that this is someone who has provided us with what we call 'substantial assistance' which allows the court to reduce the mandatory minimum."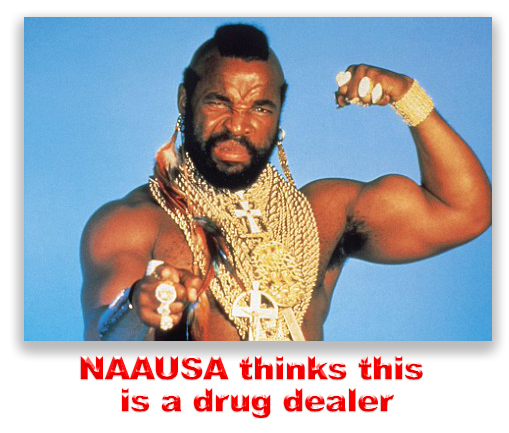 What NAAUSA is really saying is that the Sessions Memo once again makes it open season on black defendants. In an amazingly candid admission, Larry Leiser – a current federal prosecutor and NAAUSA president – the president of the group and a current prosecutor, told reporters on a conference call last Thursday that the Sessions Memo will let AUSAs aggressively prosecute drug crimes committed by people "wearing heavy gold and chains and hot cars as a result of their participating in the distribution of these drugs, as opposed to going out and earning an honest living."
When a reporter braced Leiser, asking whether the remark could be construed as racist, Leiser responded, "It's intended to be just the reality that unfortunately there are many people in the minority communities that are caught up in this terrible blight of drugs."
Sessions' resumption of the "get tough" policies that reigned before the 2014 Holder Memo comes as The Economist again published a withering critique of the American system of incarceration. The magazine reported that Barack Obama's reform "caused a modest reduction in the number of federal prisoners (who are about 10% of the total). Donald Trump's attorney-general, Jeff Sessions, has just torn it up. This month he ordered prosecutors to aim for the harshest punishments the law allows, calling his new crusade against drug dealers 'moral and just'. It is neither."
The Economist observes that "a ten-year sentence costs ten times as much as a one-year sentence, but is nowhere near ten times as effective a deterrent. Criminals do not think ten years into the future. If they did, they would take up some other line of work. One study found that each extra year in prison raises the risk of reoffending by six percentage points. Also, because mass incarceration breaks up families and renders many ex-convicts unemployable, it has raised the American poverty rate by an estimated 20%."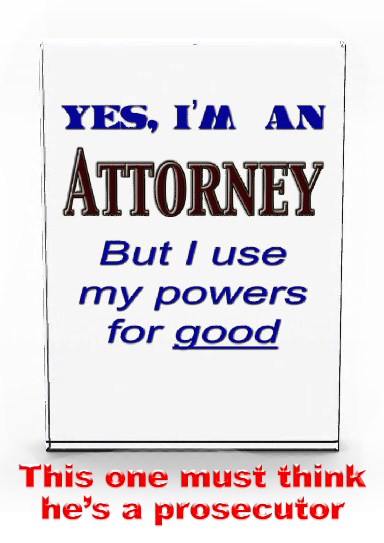 Unfortunately, the problem – whether under Obama or Trump or any of their predecessors – is simply this: DOJ is run by prosecutors. "Despite an obvious conflict of interest," former AUSA and law professor Mark Osler writes, "the Department of Justice evaluates clemency petitions, runs federal prisons, decides what forensic evidence to introduce in federal cases, and advises the president on criminal justice reform. And make no mistake — prosecutors dominate the agency, with the 93 United States Attorneys playing the leading role in setting policies across a range of issues and career prosecutors running most of the divisions."
A building full of prosecutors, Osler argues, will instinctively push back against criminal justice reforms, regardless of whether a president is hostile to reform or is as progressive as was Obama. Osler notes that while "it seemed President Obama was sincerely committed to reforming federal criminal law, his results were disappointing. And though some of this failure can be blamed on a recalcitrant Congress, that excuse only goes so far. A close examination of Obama's record shows that many of the administration's reforms were subverted by the DOJ, not Congress."
Nowhere is this more evident than in the position of NAAUSA, whose members are current criminal division line AUSAs. "We at the federal level don't prosecute 'low-level drug offenders'," Wasserman declared, but rather only people in the trafficking business.
In other words, Reason's Jacob Sullum notes, "you can't be a low-level drug offender if you participate in distribution. Hence the phrase 'low-level drug dealer' is, according to Wasserman, oxymoronic."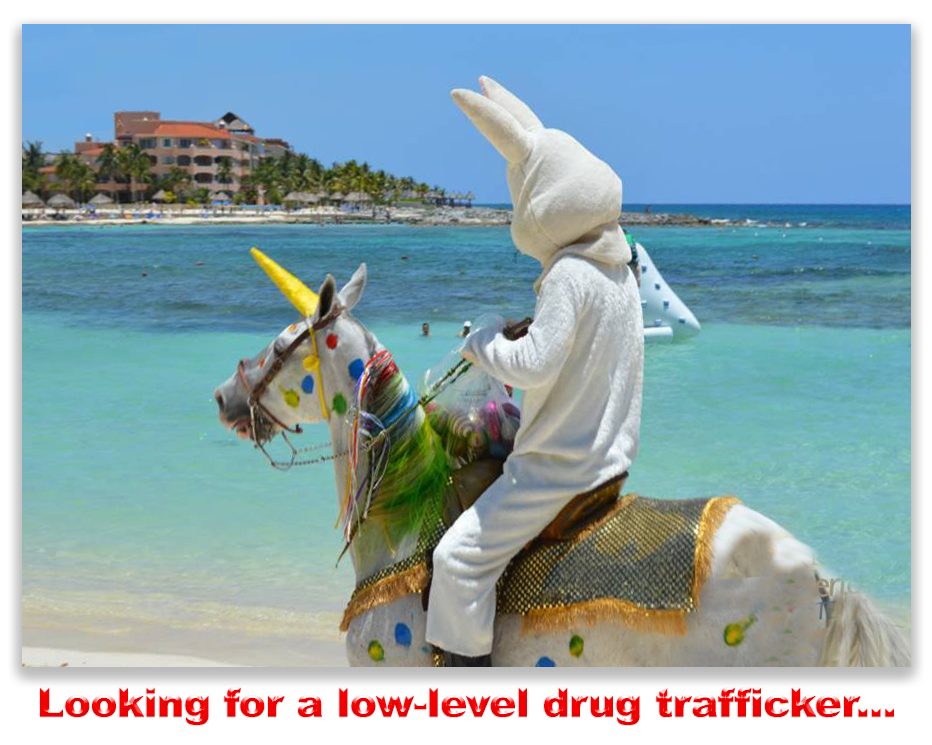 NAAUSA's position on the issue is sophomoric, yet unsurprising from a prosecutorial mindset. There is no distinction between someone who becomes addicted to opioids because of an injury, supplying his or her habit by selling extra pills, and the leader of a gang selling heroin on the streets of an inner city and protecting its business with guns and violence. If you sell, you're a trafficker, and all traffickers are high-level and violent. As Sullum argues, "it is possible to draw distinctions among people convicted of trafficking, based not only on the amount of drugs involved but also on the role the offender played. A courier or street dealer might participate in an operation that handles a large quantity of drugs, but he is still on a low level compared to the people running the operation."
While NAAUSA denies that any federal drug offenders are "low-level" or "non-violent," at the same time it argues the law "already provides ample avenues for sparing the truly deserving from long terms in prison." The avenue is principally sentence reductions for defendants who provide "substantial assistance" to the authorities or who qualify for the statutory "safety valve" (which lets qualifying nonviolent, low-level drug offenders avoid mandatory minimum sentences) It must be hard for NAAUSA to posit such a claim while at the same time denying that such things as "low-level" or "non-violent" drug trafficking defendants exist.
Breitbart.com, Federal Prosecutors Hit Back at Media Criticism of Sessions Sentencing Memo (May 29, 2017)
The Daily Caller, Federal Prosecutor Says DOJ's New Focus On Drug Crimes Will Target People Wearing 'Heavy Gold And Chains' (May 25, 2017)
Economist, America's prisons are failing. Here's how to make them work (May 27, 2017)
Mark Osler, The Problem with the Justice Department, The Marshall Project, (May 31, 2017)
Jacob Sullum, Federal Prosecutors Say They Never See Low-Level Drug Offenders, Reason.com (May 30, 2017)
– Thomas L. Root