We're still doing a weekly newsletter… we're just posting pieces of it every day.  The news is fresher this way…

PANIC SETS IN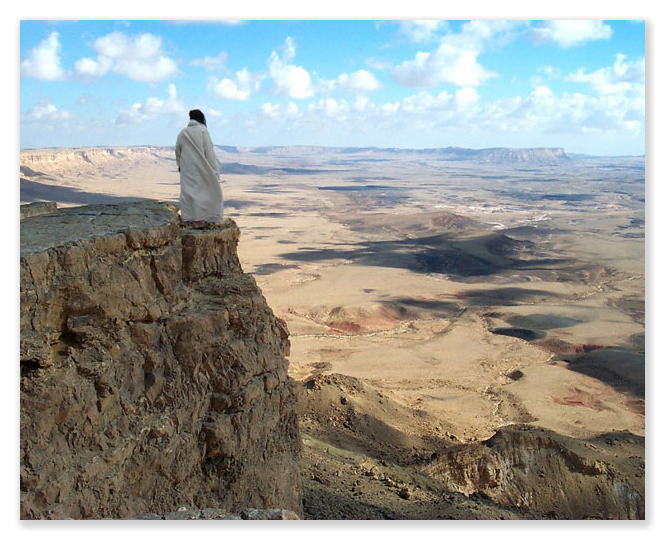 There are only about as many days left in the Obama Administration as Jesus spent in the wilderness, and just as the New Testament reports that Jesus was tempted during his sojourn there, some suspect – and others pray – that the President will be tempted to announce one final, magnificent clemency gesture for the history books.
It's been over two weeks since the last batch of commutations – 79 inmates (and two turkey pardons) just before Thanksgiving – and hopes that additional lists would be rolling out of the White House doors on an almost-daily basis are dwindling as the final days of Obama slip away.

Meanwhile, the Dept. of Justice quietly released a list last week of another 600 inmate clemency petitions that were denied by Obama. The list of denials since October 2010 is over 14,000 names long. For those keeping score, this means that the chance of a commutation petition being granted is about 6.6%, which are about slot-machine odds.
We calculate that there are still over 10,000 commutation petitions on file, and about 1,000 grants to go if the President intends to meet his goal of 2,000 commutations granted.
Lately, a lot of the talk has turned to pardons, as those with political agendas talk up their favorites: the Amazon.com of espionage/American hero (choose your sobriquet) Edward Snowden; transgender traitor/Wikileaks champion Army private Chelsea (nee Bradley) Manning; wandering Army Sgt. Bowe Bergdahl; or email warrior Hillary Clinton. Others are calling for the pardon of a kosher foods company executive convicted of bank fraud. And last week, the sons of convicted spy Ethel Rosenberg returned to the White House, more than 50 years after pleading unsuccessfully to spare her life, to deliver a last-ditch appeal to Obama to exonerate her amid new evidence. Rumors even floated that the President had granted clemency en masse to the hapless Cleveland Browns.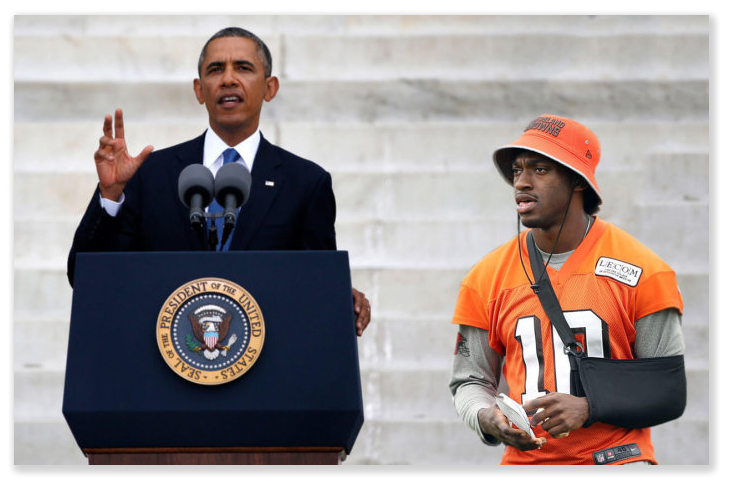 That's not to mention the thousands of other clemency petitions on file from federal inmates who were not convicted of drug crimes. No one's talking about those, and the likelihood that Obama will grant any of those only slightly exceeds the chance that the earth will plummet into the sun before you read this.
But the drumbeats for a sweeping commutation of drug sentences are insistent… and getting louder. Last week, the Washington Post tried to humanize Obama's commutation decisions, reporting on a clemency application that was denied:
Ferrell Scott was sentenced to life in prison for possession and conspiracy to distribute marijuana, a drug that's now legal in many states and turning a handsome profit for the (primarily white) pot industry. Scott, like many nonviolent drug offenders serving long sentences, is black. Without any chance at parole, despite an exemplary behavior record, he appealed to President Obama for clemency. He found out that his bid for clemency had been denied when he got an email about "bad news" from a friend. Thinking something bad had happened to his 93-year-old mother, he called home. His daughter answered, crying, and told him the news.

"She cried like a baby and she was telling me that she didn't know what she was supposed to do now. Couldn't understand it," Scott tells The Watch in a phone interview.
The Post's article on Ferrell's denial came two days after it wrote about Lori Claire Kavitz, who's serving 24 years for a meth conspiracy, and is supported in her clemency bid by her sentencing judge, among others.
Yesterday, Ohio State University law professor Doug Berman noted in his sentencing blog that he had been "aggressively calling for Prez Obama to make significant use of his clemency power from literally his first day in office. This January 20, 2009 post was titled 'Is it too early to start demanding President Obama use his clemency power?' and in 2010 I authored this article in the New England Journal on Criminal and Civil Confinement under the title 'Turning Hope-and-Change Talk Into Clemency Action for Nonviolent Drug Offenders.' I suppose I should be happy that, with Prez Obama on his way out the door, a lot of other folks are now finally joining this call for action with some urgency."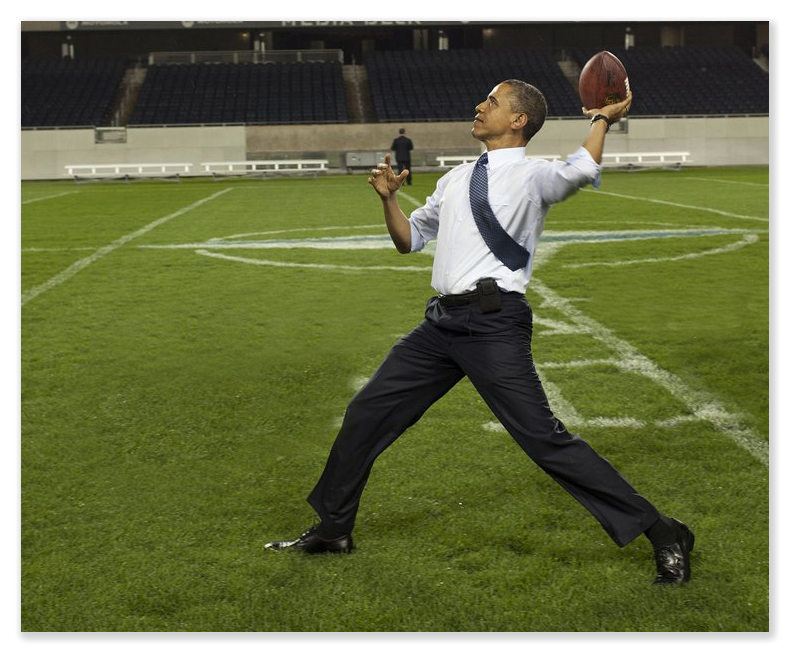 Prof. Berman was commenting on a Tuesday editorial in The New York Times that called for Obama to throw a 'Hail Mary' while he still can. The Times complained that "for most of his presidency, Barack Obama treated mercy as an afterthought. Even as thousands of men and women endured outrageously long sentences for low-level, nonviolent drug offenses as a result of the nation's misguided drug war, Mr. Obama granted relief to only a tiny handful." When Obama finally got his 2014 clemency initiative underway, the Times said, "that clemency process has moved far too slowly — beset by both administrative obstacles and bureaucratic resistance — grants have been accelerating throughout 2016."
While Obama "has now shortened or ended the sentences of more than 1,000 prisoners," the Times complained, "there are thousands more people deserving of release, but their prospects under the next administration don't look good." The Times argued for a single commutation blast that addressed every sentence imposed prior to 2010 that would have been less had the Fair Sentencing Act of 2010 been on the books. That law, which reduced the 100:1 sentencing disparity between powder cocaine and crack, did much to equalize sentences imposed after its passage, but the Act was not retroactive. The Times suggested:
Up to now, the president has reviewed clemency requests on a case-by-case basis. With only weeks left in office, Mr. Obama should consider a bolder approach: blanket commutations for those inmates still serving time under an old law that punished possession or sale of crack cocaine far more harshly than powder cocaine — a meaningless distinction that sent disproportionate numbers of young black and Latino men to prison for decades.
An open letter to the President last week signed by dozens of law professors and sentencing reform advocates – as well as a handful of former judges and prosecutors, made the same FSA suggestion, and went even further:
The U.S. Sentencing Commission staff could identify these individuals and DOJ could use prison placement (to a camp – the lowest level of federal incarceration – or to a low or medium facility) as a surrogate for how an individual has behaved in prison. There is bipartisan agreement that pre-Fair Sentencing Act crack sentences are unjust and have disproportionately affected people of color, but there is no mechanism for addressing that injustice outside of clemency.

People who have received sentences in narcotic cases involving other drugs besides crack who through good behavior worked their way down to placement in a camp or low or medium facility could receive similar consideration. You could also give special priority to veterans and older individuals and could consider granting relief to individuals who have been labeled as career offenders who have only narcotics as a triggering offense, a group that the Sentencing Commission recently urged Congress to treat differently because of their lower rates of recidivism and less culpable conduct. Similarly, those individuals who have received double mandatory minimum sentences where the individual has only drug convictions are calling out for relief.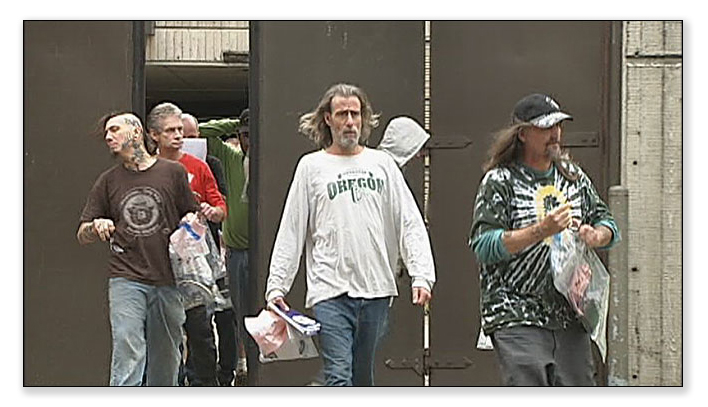 The open letter contended that "the Constitution envisions precisely this kind of corrective against undue severity in the law," and told Obama what he undoubtedly already knows, that "with a stroke of your pen, you could change the lives of thousands of individuals and their families and write a legacy that will stand throughout history."
So far, no one's making money betting on how this Administration will exercise the pardon and clemency power. With 42 days left, the odds are nearly the same that he will grant clemency to only a trickle more and that he'll unlock the prison doors. About the only sure bet is the chances for clemency will equal a snowball's odds in hell after January 20th.
Washington Post, He got life without parole for pot. And he was just denied clemency (December 2, 2016)
The New York Times, President Obama's Last Chance to Show Mercy (December 6, 2016)
Berman, Sentencing Law and Policy, At 11th hour, more advocacy for Prez Obama to make big 11th-hour clemency push (Dec. 7, 2016)
Open Letter to President Obama (November 29, 2016)