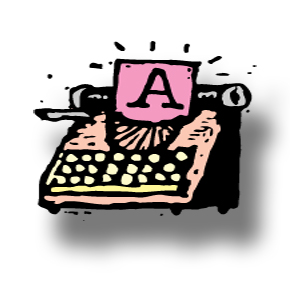 Vol. 2, No. 23
This week:
4th Circuit Holds N.C. Common-Law Robbery To Not Be Not "Violent Crime"
Under
 ACCA
Judge Says Government Lawyers Need Ethics Lessons
Clemency Petitions Referred To DOJ Now Top 1000
The Good Wife
Lies, Damn Lies, And Statistics
SCOTUS Decision Denying Speedy Sentencing Hints
At Expanded Sentence Due Process
Is Sentence Reform "Dead In This Year's Congress?"

4th CIRCUIT HOLDS N.C. COMMON-LAW ROBBERY IS NOT A  "VIOLENT CRIME" UNDER THE ACCA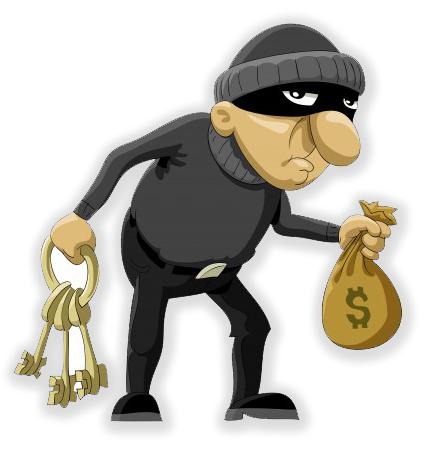 Ezekiel Gardner was a guy who liked to go with what worked. North Carolina common-law robbery was something that worked for him, so he practiced it repeatedly. We don't know how many times he tried it, but we know he got caught for it three times, because that's how many convictions he had.
Eventually, the police caught him with a handgun, and he was found to be a felon-in-possession. Ezekiel's three prior common-law robbery convictions made him eligible for a minimum 15 years under the Armed Career Criminal Act.
But after Johnson v. United States, handed down last summer, the robberies had to fall under the "force clause" in order to count as violent felonies. Last Wednesday, the 4th Circuit Court of Appeals held they did not.
The Court said "to qualify as a categorical match with the force clause, North Carolina common law robbery necessarily must have as an element the "use, attempted use, or threatened use of physical force against the person of another." Instead, "physical force" within the context of the ACCA means "violent force — that is, force capable of causing physical pain or injury to another person." The Court focuses on "the minimum conduct necessary for a violation" under state law, which is conduct to which there is a "realistic probability, not a theoretical possibility," that a state would apply the law.
For common-law robbery, North Carolina courts have said that "although actual force implies personal violence, the degree of force used is immaterial, so long as it is sufficient to compel the victim to part with his property." Therefore, even the slightest contact can constitute the "violence" necessary for a common law robbery conviction under North Carolina law.
Because North Carolina "force" does not necessarily include the use, attempted use, or threatened use of "force capable of causing physical pain or injury to another person," as required by the force clause of the ACCA, the 4th Circuit held that North Carolina common law robbery is not a "violent felony" under the ACCA.
In an interesting footnote, the Court said that because North Carolina common law robbery committed by means of "violence" does not qualify as an ACCA violent crime, it did not even reach the question whether robbery committed by means of "fear" – the other means of committing common-law robbery – would qualify under the "force clause."
United States v. Gardner, Case No.14-4533 (4th Cir. May 18, 2016)


JUDGE SAYS GOVERNMENT LAWYERS NEED ETHICS LESSONS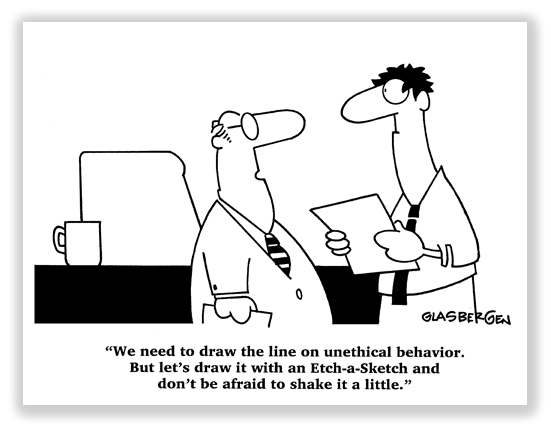 Defendants all figure out sooner or later that lying to a federal judge is a bad idea. At best, the defendant loses a two-to-three point Guidelines reduction for acceptance of responsibility, and may get a two-level increase for obstruction of justice. Five Guidelines levels are pretty serious business, increasing a sentence by five years for a defendant starting at 97 months, for example.
But what happens if you happen to be a DOJ lawyer lying to the court? Can't happen, you say? That was not the experience of a south Texas federal court last week.
The case involved a number of states suing the federal government over the President's waiver of immigration enforcement. Texas, the lead plaintiff, got a preliminary injunction in the matter, which is now in front of the Supreme Court. However, it seems while the case was in front of District Judge Andrew S. Hanen, DOJ lawyers –representing the Department of Homeland Security – repeatedly misled the court and plaintiffs that the Feds had not started the immigration processing that the states were trying to stop, so there was no need for an injunction. The representations were not simply false.  They were outright lies.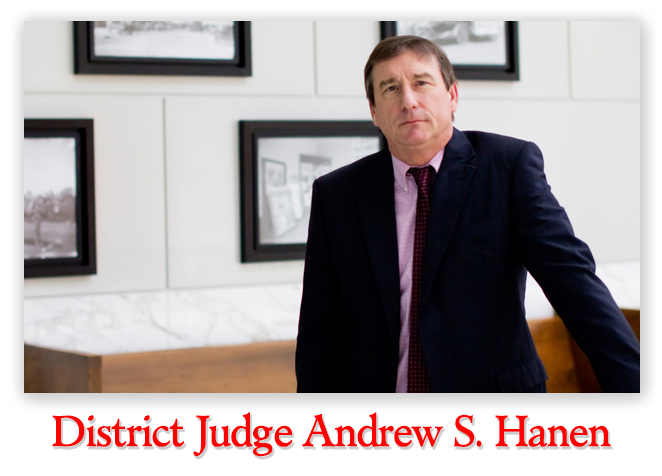 Last Thursday, the Court demanded action be taken. The Judge revoked the right of the DOJ attorneys (all from Washington, D.C.) to appear in front of him. The Court said the duties of "a Government lawyer, and in fact of any lawyer, are threefold: (1) tell the truth; (2) do not mislead the Court; and (3) do not allow the Court to be misled. The Government's lawyers failed on all three fronts. The actions of the DHS should have been brought to the attention of the opposing counsel and the Court as early as December 19, 2014. The failure of counsel to do that constituted more than mere inadvertent omissions—it was intentionally deceptive. There is no de minimis rule that applies to a lawyer's ethical obligation to tell the truth."
The Court ordered the Attorney General to adopt procedures to train DOJ lawyers in ethics. Complaining that DOJ's Office of Professional Responsibility is "not effective," the Court also directed the AG to "ensure that the Office of Professional Responsibility effectively polices the conduct of the Justice Department lawyers and appropriately disciplines those whose actions fall below the standards that the American people rightfully expect."
State of Texas v. United States, Case No. B-14-254                                       (S.D. Texas, May 19, 2016)

CLEMENCY PETITIONS REFERRED TO DOJ NOW TOP 1000
Clemency Project 2014, the group of volunteer attorneys who have screened commutation petitions for the Obama administration, last week passed the benchmark of 1,000 clemency petitions submitted to the Office of the Pardon Attorney.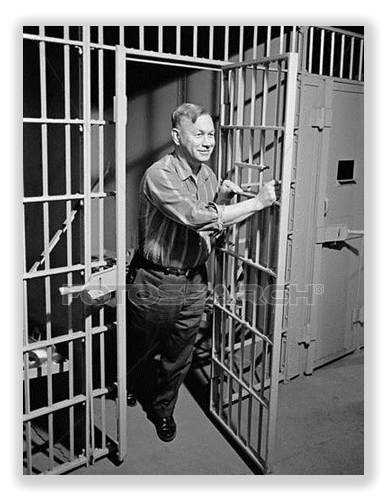 Of the 1,000 submitted petitions, 120 have been acted upon by the DOJ Office of the Pardon Attorney. Cynthia W. Roseberry, project manager for Clemency Project 2014, said, "These worthy petitions have undergone a careful, detailed review by top-notch lawyers, and each has been determined to appear to meet the criteria laid out by the Department of Justice. Cases are now moving through the review process at an unprecedented rate. I look forward to even more grants during the remainder of President Obama's term of office and have confidence in the president's declaration in late 2015 that there is no 'ceiling' on the number of commutations he will grant."
Clemency Project 2014 has recruited nearly 4,000 volunteer lawyers from diverse practice backgrounds and completed screening of over 30,000 of the more than 36,000 federal prisoners who have requested volunteer assistance. The overwhelming majority of those requests were by applicants who did not meet the DOJ criteria announced in 2014.
Clemency Project 2014 surpasses 1,000 clemency petitions,
ABA News (May 16, 2016)


THE GOOD WIFE
Fawn Tadios was a good wife… just not a prudent one. Professionally, she was the CEO of a federally funded healthcare clinic on the Chippewa Cree tribe's Rocky Boy Reservation in Montana. Her husband, Tribal Chairman Raymond Parker, was doing time at FPC Yankton. Naturally, she tried to visit him often.
The BOP encourages family contact. It's just when the family comes to visit, it should do so on its own credit cards. Fawn took a series of trips to Yankton, funding her treks with her tribal credit card and Clinic travel advances to the tune of over $50,000. Rather than claim annual leave for her absences, Fawn tried to cover up the personal nature of her trips. In one case, she spent two hours of a five-day trip visiting a tribal health clinic. To make matters worse, Fawn submitted timesheets listing eight hours of "travel" on most of the days she spent in Yankton with her husband.

She was convicted of misusing federal funds, and sentenced to a year and a day. Although Fawn was a salaried employee, at sentencing, the court calculated the hourly worth of her pay, and multiplied that figure by the number of hours she had fudged on her time sheets to come up with a loss figure. She claimed that because she was not an hourly employee, it did not matter how many hours she worked or not: her pay remained the same.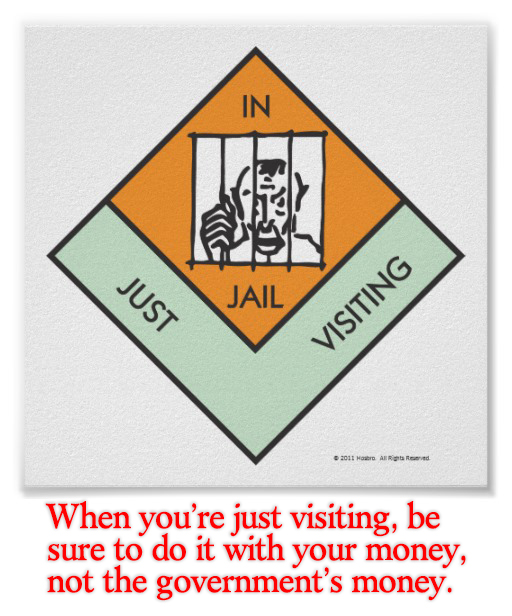 Last week, the 9th Circuit disagreed with Fawn. The Court said that "public accountability is the notion that 'governmental employees should not be paid for time not worked due to the need to be accountable to the taxpayers for expenditure of public funds'." Under this principle, even exempt public employees must honestly account for time away from work. Therefore, the Court said, "it was not error for the district court to include the estimated value of the time that Tadios should have reported as annual leave in calculating the total losses she inflicted on the Tribe. By failing to claim or deduct annual leave for the dates when she visited her husband and told her board she was traveling for work, Tadios harmed the Clinic twice over: first, by getting the Clinic to pay for travel expenses it had no obligation to cover, and again by getting the Clinic to pay her salary for time she was supposed to be working but was not."
United States v. Tadios, Case No. 14-30231 (9th Cir. May 18, 2016)

LIES, DAMN LIES AND STATISTICS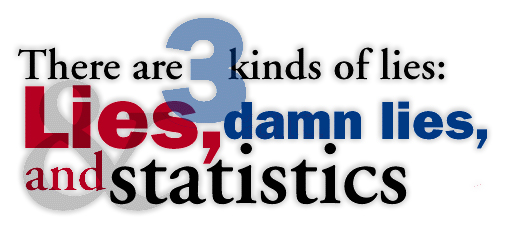 Policymakers concerned about the vast U.S. prison system have trumpeted that they have made progress over the past several years, as the incarcerated population has declined from its peak in 2009. Unsurprisingly, they have statistics to back up their claims.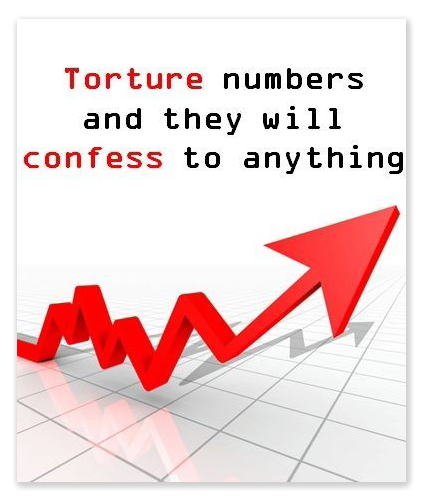 Yet those statistics are misleading, according to John Pfaff, a legal scholar at Fordham University. Pfaff pointed out last Tuesday that even as fewer people are behind bars, the number going to prison nationally changed little during that time, except for California. In that state, the Supreme Court ordered major reforms to the state's overcrowded system in 2011.
The fact is that more people are being sent to prison this year than in 2010. However, the total prison population has declined because prisoners are serving shorter terms, partly as a result of lawmakers' efforts to reduce minimum sentences. The reduced sentences may welcome by inmates, but incarceration is affecting more lives than ever.
The myth that fewer people are going to prison,
Washington Post (May 18, 2016)


SCOTUS DECISION DENYING SPEEDY SENTENCING HINTS AT EXPANDED SENTENCE DUE PROCESS
The U.S. Supreme Court ruled last week that the 6th Amendment's guarantee of a right to a speedy trial does not extend to a right to a speedy sentencing. The decision in Betterman v. Montana was unremarkable, but it did suggest the existence of a "more pliable standard" relating to due process rights: "After conviction, a defendant's due process right to liberty, while diminished, is still present," the Court said. "He retains an interest in a sentencing proceeding that is fundamentally fair."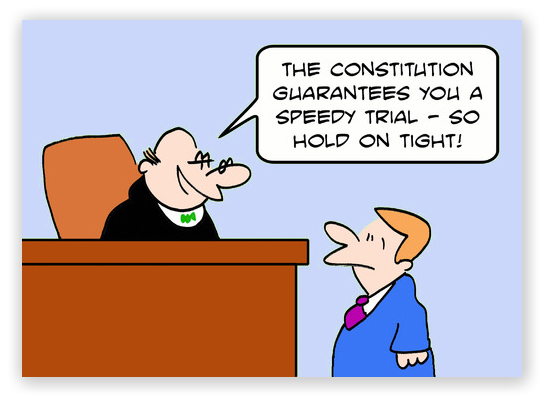 Ohio State University law professor Doug Berman suggested in his blog last week that "in the wake of Apprendi and Blakely and Booker (and even in light of the advisory Booker remedy), I believe that the 6th Amendment's jury trial right must create a constitutional limit of some sort on judicially imposed major sentence enhancements that are based on so-called acquitted conduct… As Betterman helps to highlight, even if and when a defendant cannot prevail on a 6th Amendment claim at sentencing, he can always fall back on a 5th/14th Amendment Due Process claim. And… if Betterman suggests that a significant majority of current SCOTUS Justices are serious about a possible due process right (or "interest") "in a sentencing proceeding that is fundamentally fair," perhaps it will be possible to get them to take up on due process grounds a challenge to a major judge-imposed sentence enhancement based on acquitted conduct or even uncharged conduct."
Betterman v. Montana, No. 14-1457 (Supreme Court, May 19, 2016)


IS SENTENCE REFORM "DEAD IN THIS YEAR'S CONGRESS?"
Sen. Tom Cotton (R-Arkansas) last Thursday blasted his colleagues' efforts to pass the Sentencing Reform and Corrections Act of 2015, complaining the United States is actually suffering from an "under-incarceration problem."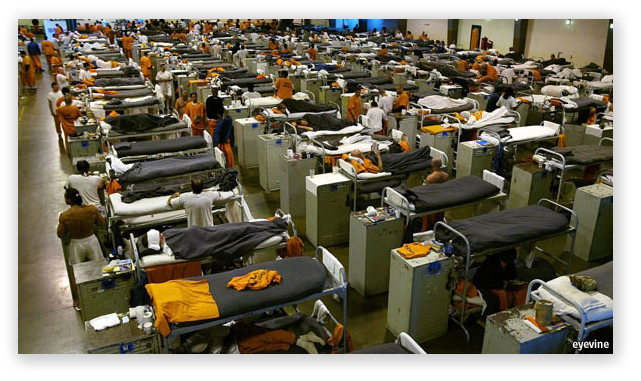 Cotton has been an outspoken critic of S. 2123 – that would reduce mandatory minimum sentences for drug and firearms offenses – denounced what he called "baseless" arguments that there are too many offenders locked up for relatively small crimes, that incarceration is too costly, and that "we should show more empathy toward those caught up in the criminal-justice system."
"The claim that too many criminals are being jailed, that there is over-incarceration, ignores an unfortunate fact," Cotton said. "For the vast majority of crimes, a perpetrator is never identified or arrested, let alone prosecuted, convicted, and jailed. Law enforcement is able to arrest or identify a likely perpetrator for only 19 percent of property crimes and 47 percent of violent crimes. If anything, we have an under-incarceration problem."
Cotton said he believes S. 2123 "is dead in this year's Congress. And it should remain so if future versions allow for the release of violent felons from prison," he went on to say. "I will, though, happily work with my colleagues on true criminal-justice reform — to ensure prisons aren't anarchic jungles that endanger both inmates and corrections officers, to promote rehabilitation and reintegration for those who seek it, and to stop the over-criminalization of private conduct under federal law. But I will continue to oppose any effort to give leniency to dangerous felons who prey on our communities."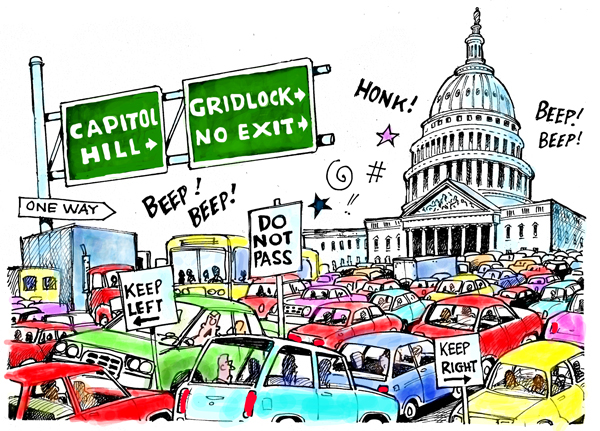 Other commentators are suggesting that Cotton is right that no significant sentencing reform bill get through Congress before the 2016 election. Despite efforts to tweak S. 2123 to appease some conservative critics, the most vocal opponents of the bill, Sen. Cotton and Jeff Sessions (R-Alabama) remain vocal in their opposition. In addition, Sen. Marco Rubio (R-Florida) has recently expressed opposition to S. 2123. Perhaps more critically, Prof. Berman noted last week, "I have yet to see anyone make a truly forceful political argument that any of the most critical current GOP leaders (namely Donald Trump, Mitch McConnell or Paul Ryan) ought to see great political benefits from now starting to aggressively champion federal statutory sentencing reform efforts… I view Senator Cotton's latest comments as still further confirmation of my own long-standing fear that it continues to be much easier for all sorts of federal political actors to talk a lot about sentencing reform than to actually convert all the sentencing buzzing into actual federal statutory reforms."
To make matters worse, some Democrats are suggesting that Congress simply needs to start fresh in 2017. With a limited legislative calendar remaining this year, time is fast running out for a bipartisan bill. Democrats believe the party is poised to make Congressional gains in November, fueling a school of thought that says it might be better to wait for bolder legislation next year.
Much of the gridlock blocking the passage of the Act centers on one controversial issue: mens rea reform.  "Mens rea" – Latin for "guilty mind" – refers to requirements in criminal law relating to a defendant's mental state, like the intent to cause harm or knowledge of what one was doing. Republicans have demanded that criminal justice reform crack down, forcing prosecutors in many cases to prove that defendants knew they were breaking the law. Democrats have balked, arguing the reform would make it much harder to prosecute corporate executives for white-collar crimes.
Last week, Politico admitted that both sides had a point. "Mens rea reform can increase clarity in the law and make unfair prosecutions less likely. But the Republican proposals, in both the House and Senate, are so strict that they would insulate many highly culpable actors from conviction." Politico suggested that instead of allowing the issue to derail criminal justice reform, lawmakers should agree on a middle ground that imposes a simple default mens rea requirement — knowledge of the facts constituting the offense. Such an agreement, Politico argued, would improve "criminal law and pave the way for comprehensive criminal justice reform."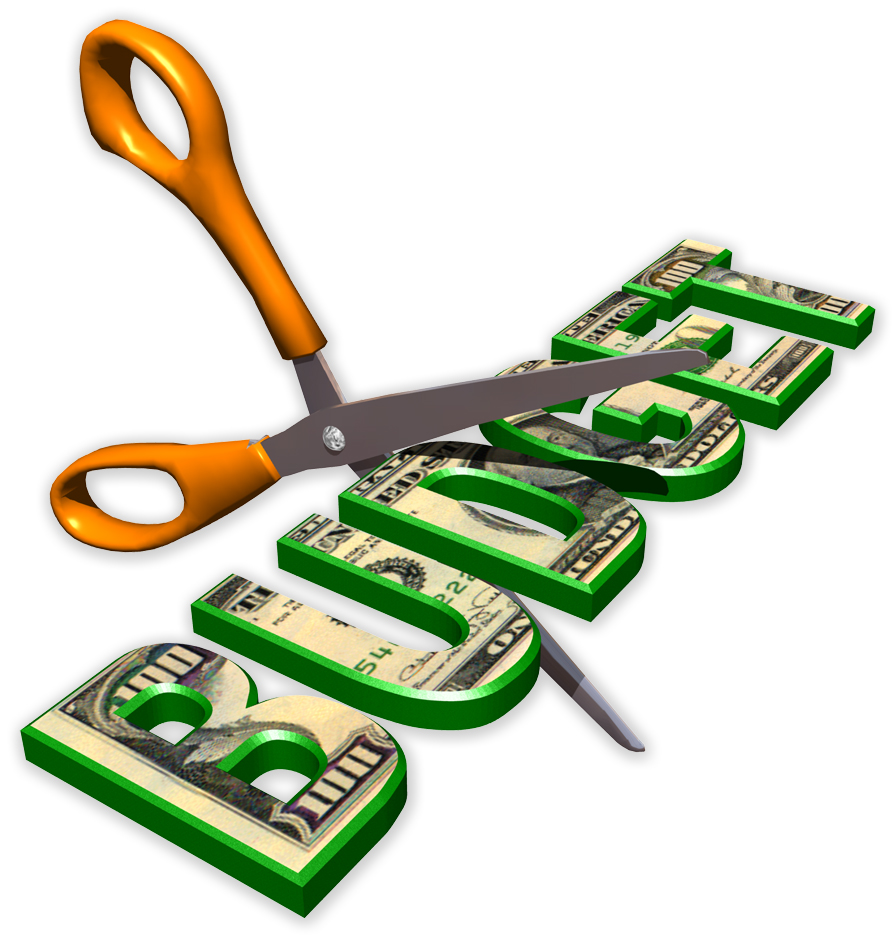 Meanwhile, the Congressional Budget Office released a report last week estimating that passage of S. 2123 would reduce the cost of incarcerating offenders, saving $318 million over the 2017-2021 period and $722 million over the 2017-2026 period.


Legal Information Services Associates provides research and drafting services to lawyers and inmates. With over 20 years experience in post-conviction motions and sentence modification strategy, we provide services on everything from direct appeals to habeas corpus to sentence reduction motions to halfway house and home confinement placement. If we can help you, we'll tell you that. If what you want to do is futile, we'll tell you that, too.
If you have a question, contact us using our handy contact page. We don't charge for initial consultation. 
Would you like a copy of this newsletter in PDF format?  Click here.