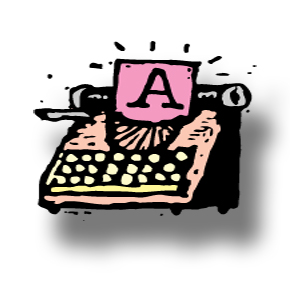 This week:
•     Is there hope for habeas corpus in the 4th Circuit?
•     U.S. Attorney's Office abandons back-door tattletale policy
•     Drug sentence reductions by the numbers
•     Johnson v. United States is starting to look 'retro'
•     S. 2123 watch – Concern growing for prompt action

IS THERE HOPE FOR HABEAS CORPUS IN THE 4TH CIRCUIT?
Last summer, the Fourth Circuit ruled that a defendant who had received a life sentence based on a prior conviction that shouldn't have counted could not attack it through a § 2241 habeas petition. In United States v. Surratt, the defendant entered a guilty plea to conspiracy to distribute cocaine and was sentenced to life imprisonment. He appealed and later filed a § 2255 motion, to no avail. Then, in 2011, the Fourth Circuit decided in United States v. Simmons that it had been incorrectly finding a number of North Carolina misdemeanors to be felonies. If he had been sentenced after Simmons, Mr. Surratt would have faced a 10 year minimum sentence, a far cry from the mandatory life term that he received.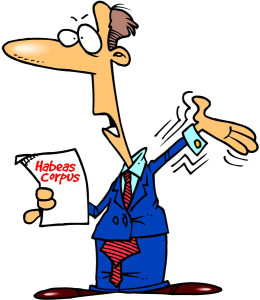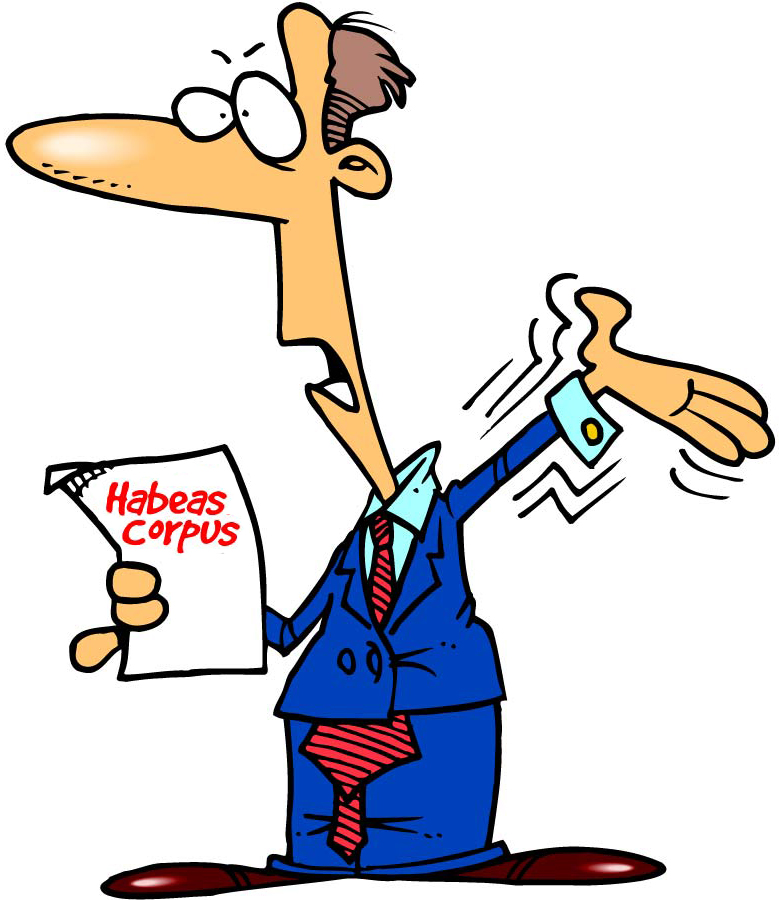 Mr. Surratt filed a request to file a second § 2255 raising Simmons, but the Fourth Circuit said he did not meet the standards set by statute for a second petition. Mr. Surratt then filed a § 2241 petition arguing he was actually innocent of the mandatory minimum sentence the court had previously imposed.
The law prevents Mr. Surratt from challenging his conviction and sentence under § 2241 unless 28 U.S.C. § 2255(e) (called the "savings clause") applied. The district court concluded that § 2255(e) did not give it jurisdiction to consider Mr. Surratt's claim in a § 2241 petition. Last summer, the Court of Appeals agreed, saying it was "sympathetic" to Mr. Surratt's plight, but Congress has the power to define the scope of the writ of habeas corpus, and Congress narrowly limits the circumstances in which a § 2241 petition may be brought.  Mr. Surratt's petition did not present one of the permitted circumstances. The decision had a spirited dissent, in which the dissenting judge argued that it using habeas corpus to correct a miscarriage of justice like Mr. Surratt's was "our solemn responsibility." Instead, he complained, "we guard the Great Writ itself, and so closely that Surratt must spend the rest of his life in prison — against the will of the government and the district court. Our abdication of this responsibility begs the question: quis custodiet ipsos custodies? Who will guard the guards themselves?"
Last Wednesday, the full Fourth Circuit vacated the Surratt opinion from last summer and ordered rehearing en banc (that is, by all 15 active-duty judges). The defendant's petition for rehearing was supported by a powerful amicus brief from the National Association of Criminal Defense Attorneys.
Rehearing en banc is no guarantee that the decision of the original three-judge panel will be overturned, but en banc rehearings are not common, and usually do not get ordered because the other judges like the original opinion. A new Surratt opinion permitting use of the § 2241 would be a powerful tool for a lot of inmates who too often cannot take advantage of substantive changes in the law, like Simmons, that they in fairness should benefit from.
United States v. Surratt, No. 14-6851 (4th Cir. July 31, 2015), vacated and rehearing en banc ordered, Dec. 2, 2015.

EDNY U.S. ATTORNEY'S OFFICE ABANDONS BACK-DOOR TATTLETALE POLICY
T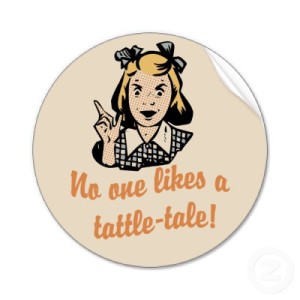 his may only be of interest to the 90% plus of defendants who plead guilty pursuant to plea agreements, but the U.S. Attorney for the Eastern District of New York has been shamed into abandoning its policy of notifying sentencing judges about proffer statements that defendants make in unsuccessful cooperation agreement talks.
Under Guidelines § 1B1.8, any information provided in a proffer session where the Government promises not to use the information against the defendant, cannot be used to set the sentencing guidelines. Despite that, the EDNY U.S. Attorney's Office made a habit of telling the sentencing judge, usually off the record without the defendant knowing about it, what the defendant might have admitted to during unsuccessful proffer sessions (sessions that did not lead to substantial assistance credit). Last June, Eastern District Judge John Gleeson criticized the policy in an opinion explaining why he imposed an 8½-year prison term for a "fairly run of the mill heroin trafficker" whom Judge Gleeson knew had admitted in proffer sessions to kidnapping, robbery and calling for a drug courier's murder. The judge said he chose "not to consider in any way" the defendant's proffer statements.
Judge Gleeson confirmed last month that, soon after his decision, Eastern District prosecutors stopped notifying sentencing judges about proffer statements made in unfruitful cooperation agreement discussions. The discontinuance of the outlying policy brings the Eastern District in line with
In the underlying case, United States v. Rivera, Case No.12-cr-700, Judge Gleeson wrote that that the district policy, which was not disclosed to proffering defendants before they incriminated themselves in proffer sessions, "violates the defendant's rights in every case in which it is invoked."

LAST YEAR'S DRUG SENTENCE REDUCTIONS BY THE NUMBERS

The U.S. Sentencing Commission has just issued the 2014 Drug Guidelines Amendment Retroactivity Data Report. The report, available online, reports that 27,824 inmates applied for a sentence reduction pursuant to the 2014 retroactive reductions in the base offense levels for drug sentencing (Section 2D1.1(c) of the Guidelines). Of those applications, 21,003 (75.5 percent) were granted.
The average decrease in sentence amount to 17.8 percent.

JOHNSON V. UNITED STATES IS STARTING TO LOOK 'RETRO'
Charles Woods was convicted in 2002 of being a felon in possession. Because he had three prior state felonies considered to be violent under the Armed Career Criminals Act (18 USC § 924(e)), he was sentenced to 15 years. Without the ACCA enhancement, he would have gotten a maximum of 10 years.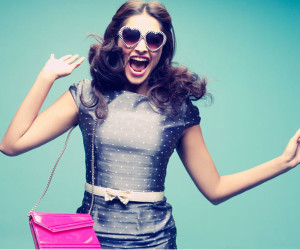 As everyone with any interest in the matter knows, last June the Supreme Court held in Johnson v. United States that the "residual clause" of the ACCA is unconstitutional. Mr. Woods had such an interest, and he promptly asked the 8th Circuit to give him permission to file a successive § 2255 petition.  Amazingly enough, the Government joined in his request.
One of Woods's three ACCA predicate offenses was a conviction for attempted burglary, which at the time qualified as a violent felony under the ACCA's residual clause because it created a "serious potential risk of physical injury to another." With Johnson throwing out the residual clause, Woods's conviction for attempted burglary was no longer a predicate offense under the ACCA.
In order to be allowed to file a second § 2255 petition, a defendant has to meet very specific requirements. One is that the motion is being filed within a year of a Supreme Court decision announcing a new rule of constitutional law, made retroactive to cases on collateral review by the Supreme Court, that was previously unavailable.
The 8th Circuit noted that "every circuit confronted with the issue of whether the Supreme Court's prior holdings have made Johnson retroactive for purposes of § 2255(h)(2) has taken a different approach." For itself, the Court of Appeals said it had "previously accepted the government's concession of retroactivity of a new Supreme Court rule as a sufficient prima facie showing to allow a second or successive § 2255 petition. " Because the Government here admitted that it thought the Johnson ruling was retroactive (based on prior Supreme Court cases defining when a case should be retroactive), the 8th Circuit agreed that "Woods has made a prima facie showing" that he should be allowed to proceed with a second § 2255 motion.
The different Circuits are all over the map on whether Johnson is retroactive or not, and we suspect that it will someday be resolved by the Supreme Court. But anyone whose case might benefit from the Johnson holding should beware: even if the question of Johnson's retroactivity is not yet settled, § 2255(f)(3) requires that a 2255 seeking relief be filed within one year of Johnson, or by June 26, 2016. You snooze, you lose.
United States v. Woods, Case No. 15-3551 (8th Cir., Nov. 20, 2015) (to be published).

S. 2123 WATCH: CONCERN GROWING FOR PROMPT ACTION (BUT HOUSE VERSION IS PROGRESSING)
S. 2123 (the Sentencing Reform and Corrections Act of 2015) is supposed to be a rare example of bipartisan cooperation in the Senate, but a crowded legislative calendar and the looming election year are endangering the last best hope for criminal justice reform while President Obama is still in office.
With under three weeks left until Christmas, the Senate is focusing on passing a tax extension bill, a reconciliation package to defund Obamacare, a transportation bill, and legislation to fund the government. That means time has run out for criminal justice reform in this calendar year.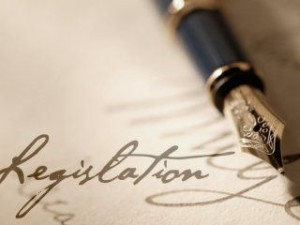 Senate Judiciary Chairman Charles Grassley (R-Iowa) said on Nov. 30 that there is "no chance it can be done between now and Christmas." Observers have long believed that the best chance for passage of criminal justice reform would be before the practical realities of electoral politics intruded in 2016. With the remainder of 2015 taken up by other matters, reformers will have to wait until the Senate gavels back in the new year, in the midst of presidential primary season.
The prospects of pushing forward with the Senate bill just as the presidential primary season is in full swing, with the expected tough-on-crime appeals to the conservative base, is daunting. Primary season is hardly the time for the Republicans back in Washington to be giving up on the well-honed GOP attack lines on crime and pushing forward a progressive new position on incarceration.
Sen. Grassley's strategy all along has been not to rush the criminal justice reform bill. In fact, he was once a fierce opponent of reductions in mandatory minimums, but he came to support them through a long and arduous committee negotiation. Now, Sen. Grassley and other S. 2123 supporters (the bill now has 28 cosponsors, picking up an additional Republican and Democrat last week) are running short on time to get their bill on the floor, especially if Republican frontrunner Donald Trump stays on top.
The news is not all bad, however. The companion bill in the House of Representatives, H.R. 3713, the Sentencing Reform Act of 2015, has 45 cosponsors, 32 Democrats and 13 Republicans, and was ordered on November 18, 2015, to be voted on with a voice vote (a good sign the Committee does not see it as controversial).
We'll report every week on the status of legislation, whether it's moving forward or just standing still.

Legal Information Services Associates provides research and drafting services to lawyers and inmates. With over 20 years experience in post-conviction motions and sentence modification strategy, we provide services on everything from direct appeals to habeas corpus to sentence reduction motions to halfway house and home confinement placement.
If you have a question, contact us using our handy contact page. We don't charge for consultation.