We post news and comment on federal criminal justice issues, focused primarily on trial and post-conviction matters, legislative initiatives, and sentencing issues.

"RE-PRISE" OLOGY
Last week, we reviewed (and roundly criticized) the nonprofit Prisology for its current effort to convince the United States Sentencing Commission to adopt a new, kinder and gentler sentencing table (Chapter 5A of the Guidelines).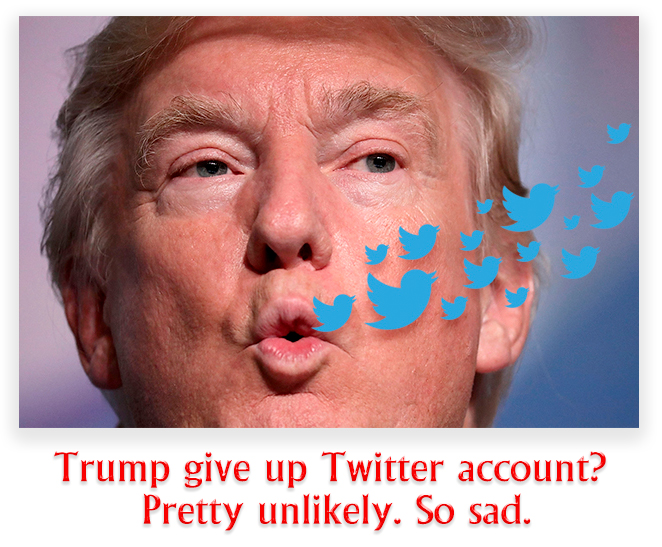 We questioned the efficacy of an online letter-signing campaign, arguing that – unlike the 2014 drug quantity 2-level reduction – there is no consensus for changing the Table right now, and indeed a Justice Department led by Jefferson Beauregard Sessions III, would likely be quite hostile to the effort. We pointed out that even if such a change were to be effected, the likelihood of a new Sentencing Table being made retroactive was less likely than Trump giving up Twitter. We feared that the effort would provide false hope to inmates, and wondered whether Prisology might be pumping up its contacts list by soliciting the names, addresses, emails and phone numbers of people signing its online petition.
Yesterday, we got a call from Brandon Sample, president of Prisology and a well-known federal post-conviction attorney. Our conversation was extended and cordial. While Brandon did not convince us that Prisology's effort was not just tilting at windmills, and while we did not convince him that our Eeyore-like pessimism was justified, we thought much of what he said was worth recounting. Thus, today's Reprise on Prisology.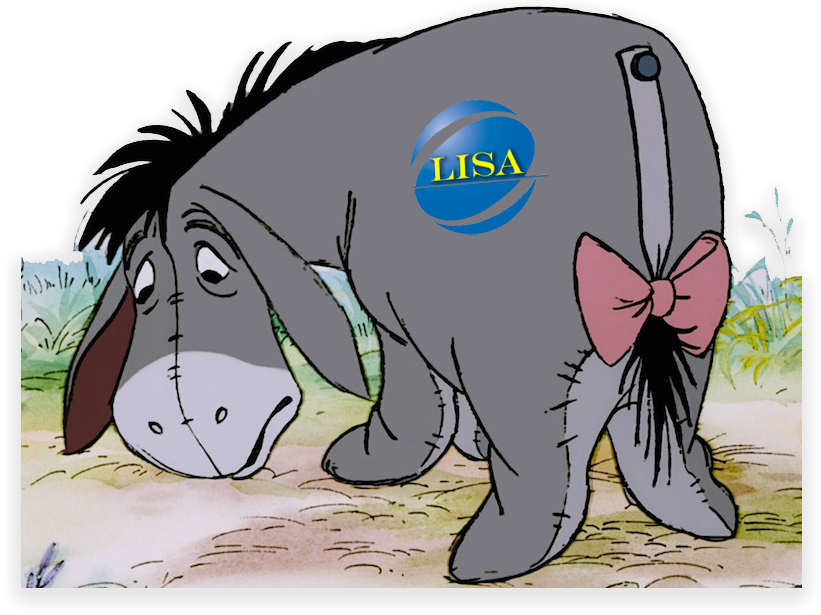 We suggested last week that Prisology was taking an outsized piece of credit for the Sentencing Commission's 2014 2-level reduction, when in fact it was more likely that the much larger Families Against Mandatory Minimums – which also claimed a leadership role in convincing the Commission to drop the drug levels – had pulled the laboring oar. Brandon disagreed, reporting to us that Prisology came early to that party, delivering "tens of thousands" letters in support of the reduction to the Commission. He said that FAMM's 2014 efforts on the 2-level reduction were surprisingly minimal, and its after-the-fact claim that it had been out front on it was exaggerated.
We have no reason to doubt Brandon's explanation, and several reasons to accept it.  We heard from one inmate reader who recalled the 2014 campaign vividly:
As a person who was around and 'in the trenches' behind bars when the drugs minus two amendment cycle was happening I can state that FAMM's letter writing campaign was only a 3rd of what Prisology's was.  FAMM had people mailing letters directly to the sentencing commission, and if memory serves they provided a template.  Prisology, on the other hand, had people mailing a template letter (similar to what they have now) directly to Prisology so that they could deliver them in a lump sum (more impactful) to the sentencing commission.  They ended up delivering right around 50,000 letters. Double what ever FAMM could have.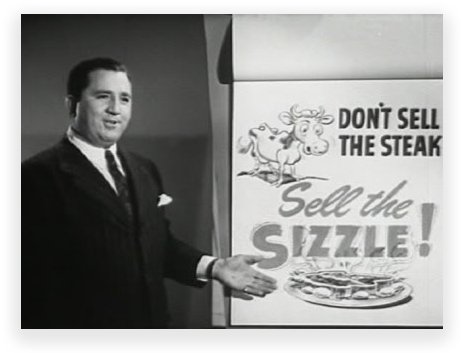 What both Brandon and our reader described reminds us of a phenomenon we have observed several times over FAMM's 27-year history. FAMM started at a kitchen table: now, it is big. Some 70,000-supporters big. FAMM has a nice budget, paid staff, and a PR machine. This is fine, exactly what a nonprofit Washington-based advocacy group should have.  With size can come institutional bias, tunnel vision on issues, and all too often an instinct for self-preservation that makes the organization too quick to adopt a not-invented-here philosophy and a disdain for any other group working in the same arena. People are like that: organizations are like that, too.  At times, we have thought FAMM cared more about the sizzle than it did the steak.
We also suggested that Prisology had seemed to be dormant since 2014. Brandon admitted that the group was not grinding out press releases during that time, so that a review of the website might make it seem so. Part of that problem results from Prisology lacking the well-tuned and professional media shop that larger organizations (such as FAMM) keep humming with self-adulatory releases.
However, Brandon argues, press releases or not, Prisology remained active after 2014, spearheading among other things Freedom of Information Act litigation against the Bureau of Prisons (something of which we were aware) and maintaining a focus on the Sentencing Commission and congressional initiatives during the period. He makes a good point. Maybe our reviewing Prisology's website for news releases was not the best metric. Judging an organization's activity by counting the number of press releases may be sort of like judging the quality of a college football program by the quality of the band. You would be right some of the time – USC, Ohio State, Michigan, Alabama and Auburn all have large, lavish marching bands. But the best bands in the nation also include Tennessee, Ohio University (the Bobcats) and perennial Big 10 doormat Purdue. Like the statisticians say, there just ain't any correlation.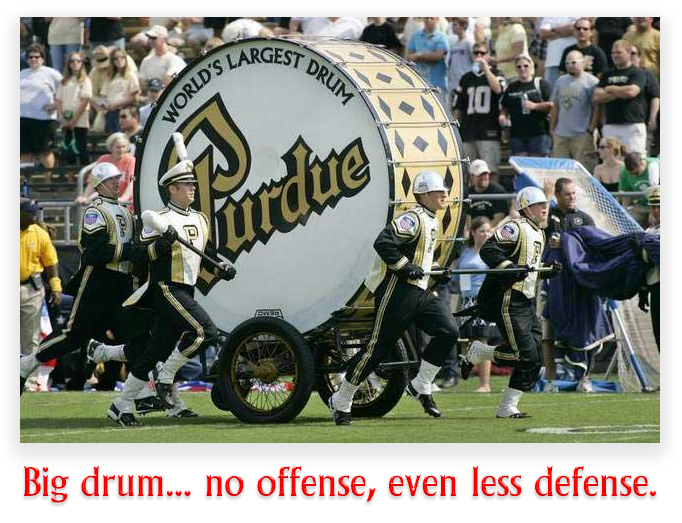 We also talked to Brandon about the D.C. Circuit debacle on the Prisology FOIA suit last spring. We said at the time we could not figure out how the organization could have made such a rookie mistake on standing. Brandon explained Prisology's strategy, based on the principle that if an agency is by law supposed to make something available in the public reading room, you shouldn't have to ask for it as a condition of filing suit. It's not what we would have suggested, Article III standing seeming to us to be a somewhat different issue than whether FOIA should make you ask for something that ought to be available without asking. But for the same reason Strickland v. Washington holds that lawyers' strategic choices are largely immune from ineffective assistance of counsel claims, we defer to Prisology's strategic choice.
Brandon says that Prisology is not done, and it intends to make another run at compelling the BOP to honor its FOIA obligations. It always bothered us that Wile E. Coyote would only try something once, fail at it, and then – instead of tweaking the technique – move on to something completely different. Fortunately, Prisology is no Wile E. Coyote. We think the FOIA issue Prisology raised has merit, and needs to be heard.
That leaves our concern that Prisology may be using the online petition gambit to build an email and phone list for fundraising. Brandon says no. Despite the fact Prisology has collected untold riches from donors in the past – probably a couple hundred bucks total, Brandon says – he says that none of the information gathered for the Sentencing Commission letters will be used for any purposes other than to file with the Commission. Comparing Prisology's modest "donate" buttons to FAMM's neon-light-at-midnight "DONATE TO FAMM" button, we think it's pretty clear that emptying donors' wallets is not a primary mission at Prisology.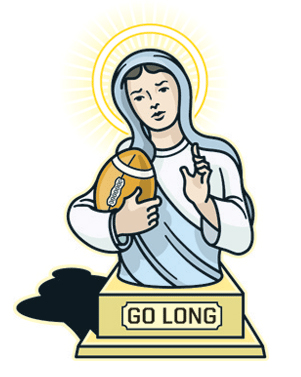 We still have serious doubts about the likelihood that Prisology's "Hail Mary" pass on the Sentencing Table will work, and – if it does – that it will ever be retroactive. And we would prefer that the sentencing reform community turn a laser-like focus on an issue likely to be adopted and made retroactive. But while we still caution that people should not be getting hopes up that the Prisology effort will soon deliver lower sentences to just about everyone, we nevertheless salute its effort.
More important, based on Prisology's promise that the information it collects will not be abused, we think that having family and friends complete the online letter does not harm, and may advance,  sentence reform efforts.
– Thomas L. Root