We post news and comment on federal criminal justice issues, focused primarily on trial and post-conviction matters, legislative initiatives, and sentencing issues.

TAKE MY MONEY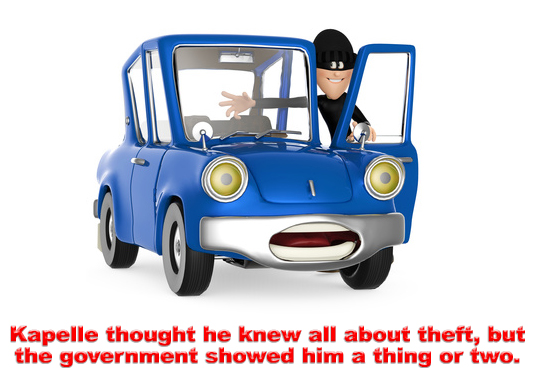 Kapelle Simpson-El had, in an earlier life, sold cars. Stolen cars. The feds caught up to him, and he was duly locked up. His sentence included the mandatory restitution obligation, in Kapelle's case about $433,000.
Kapelle did his time, and after he was released, he dutifully paid at least 5% of his monthly paycheck toward restitution. No surprise there: on supervised release, an offender can be sure that his or her probation officer is first and foremost a collection agent for the court.
It will come as little surprise to anyone who has received Bureau of Prisons medical care that Kapelle, who was injured in prison, received "inadequate medical attention and a lack of treatment" from Health Services. After he got out, Kapelle sued under the Federal Tort Claims Act, and settled with the government for $200,000.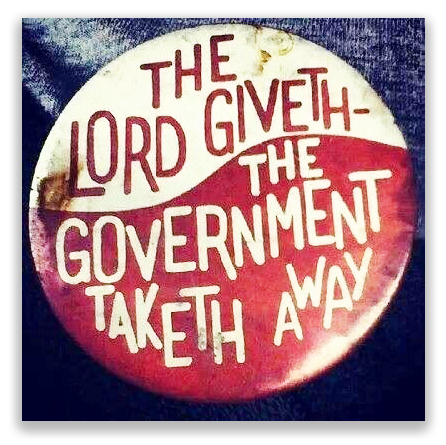 At that point, the government asked Kapelle's sentencing judge to modify his restitution payment based on Kapelle's "material change in economic circumstances." The government wanted him to turn over the entire $200k for restitution. The district court ordered Kapelle to apply $145,640 of the settlement funds toward restitution.
Under 18 U.S.C. § 3664(k), a court can adjust a restitution order when there is a "material change in the defendant's economic circumstances that might affect the defendant's ability to pay restitution." The district court invoked this authority, reasoning that the settlement funds could affect Kapelle's ability to pay restitution.
Kapelle appealed, arguing that the settlement was just intended to make up for "a lifetime of lost income." Earlier this week, the 10th Circuit upheld the shakedown.
The Circuit complained that Kapelle's "lost income" characterization "rests on a questionable factual foundation, for the settlement might have included some compensation for non-economic harm. After all, the settlement resolved a suit in which Mr. Simpson-El had claimed 'hedonic damage to his quality of life' as well as economic loss." Even if Kapelle was right, the 10th said, the fact that money he would earn in the future was delivered to him now in a lump sum was "time-savings [that] could reasonably be viewed as a material change in economic circumstances."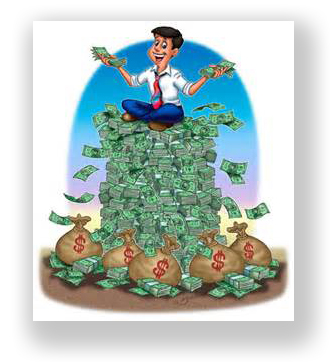 The Circuit panel said the district court properly considered Kapelle's current economic condition. "The court stated the obvious," the 10th wrote. "There was now a substantial new fund that had not existed before the time of the settlement. Pointing to the newly created fund, the court relied on a readily apparent change: Before the settlement, Mr. Simpson-El would have had to wait years to earn $200,000; after the settlement, he would immediately recoup $200,000."
Of course, if Kapelle had earned the $200,000 over 10 or 15 years, he would have paid 5% of that (or $10,000) in restitution on it. Receiving it all at once, he paid at the rate of 72%. Of course, Kapelle's victims would see no problem with such an outcome, and they would have a point. Still, the math is troubling.
United States v. Simpson-El, Case No. 16-3107 (10th Cir., May 17, 2017)
– Thomas L. Root