We post news and comment on federal criminal justice issues, focused primarily on trial and post-conviction matters, legislative initiatives, and sentencing issues.

CLEMENCY HOPEFULS EXPECTING LUMP OF COAL
Well, boys and girls, the stockings are soon to be hung by the chimney with care, in hopes that the annual emesis of Presidential pardons and commutations flow from the White House in celebration of Christmas.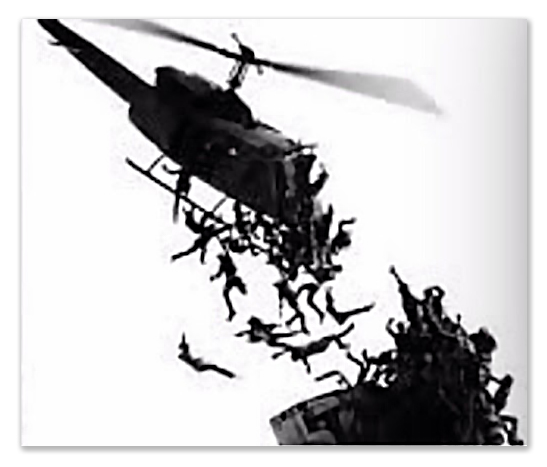 It's almost hard to recall the euphoria a year ago, with thousands of federal prisoners – nearly all of them drug offenders – followed events at the White House like they never had before, awaiting word on presidential clemency as the clock wound down on President Barack Obama. By the time The Donald rode down Pennsylvania Avenue, PBO had commuted more than 1,700 federal prisoner sentences. But Barry and Michelle climbed about the ex-presidential helicopter leaving 10,000 clemency petitions languishing on his desk without action.
We have had a lot of people whom Obama left hanging wondering whether the new President would take up their cause. The Atlantic magazine considered the question last week, and those folks probably will not like the answer. The Atlantic quotes Mark Osler, one of the architects of Obama's clemency program, as predicting that the remaining 10,000 commutation petitions "will still be pending when the present occupant of the White House leaves—unless they've been fed to the shredder in the interim."
While Osler, a law professor and clemency expert, said he disagreed with the former president over some elements of the petitioning process, "at least Obama's heart was in the right place. Clemency is going nowhere in the Jeff Sessions DOJ."
The Atlantic said DOJ could not be reached for comment on plans for clemency, but the magazine suggests the Trump Administration's intentions seem manifestly different from Obama's. "Where the previous White House tried to roll back the harshest sentences for low-level drug offenses," the article said, "Attorney General Jeff Sessions has revived mandatory minimums. Where Obama supported criminal-justice reform, Trump has promised a return to "law and order."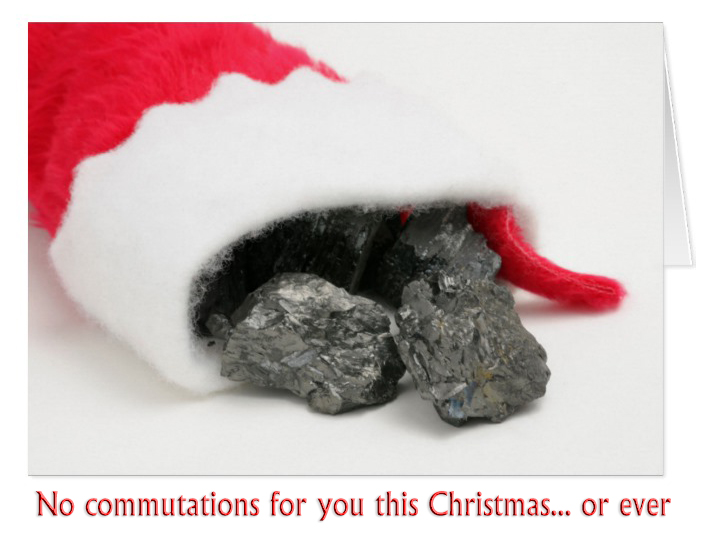 No one should forget that both Trump and Jefferson Beauregard Sessions III were harsh critics of Obama's Clemency Initiative, calling its expanded guidelines "a thumb in the eye" of law-enforcement and court personnel. Thus far this year, Trump has issued three pardons – one last August for Arizona sheriff Joe Arpaio, well known for his systematic mistreatment of jail inmates and immigrants, and two turkeys during Thanksgiving Week.
The only pardon talk going on right now has to do with current and former White House staff, with the clemency power being used as a bludgeon against Special Counsel Robert Mueller. It may be high drama, but for federal prisoners, it is nothing but one big lump of coal.
The Atlantic, I Don't See Much Mercy in Donald Trump or Jeff Sessions (Dec. 9, 2017)
American Constitution Society, Considering Presidential Pardons after Flynn's Guilty Plea (Dec. 11, 2017)
– Thomas L. Root