We post news and comment on federal criminal justice issues, focused primarily on trial and post-conviction matters, legislative initiatives, and sentencing issues.

ZAX'S PATIENCE REWARDED IN THE 3RD CIRCUIT
We reported several weeks ago that the 4th Circuit had joined the 6th in dodging the lingering question of whether Johnson v. United States applied to mandatory Guidelines sentences. Now, the 3rd Circuit has stepped into the breach.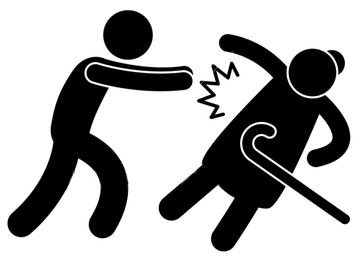 The Armed Career Criminal Act provides that people with three prior convictions for serious drug offenses or crimes of violence face stiff mandatory minimum sentences. A crime of violence is defined as one of four specific offenses – burglary, extortion, arson or use of explosives – or any other crime that has as an element the actual or threatened use of physical force.
Up to two years ago, the ACCA's definition has a third subcategory known as the residual clause. A crime of violence also included any crime that carried a substantial risk of physical harm to another. In Johnson, the Supreme Court ruled that this residual clause was so vague that the average person could not tell what offenses counted and what did not. Such a vague statute violates a defendant's 5th Amendment due process rights. Because Johnson meant that a number of people serving ACCA sentences were in fact innocent of their offense, the Supreme Court held that it was retroactive, that is, that people already convicted could apply to courts with a 28 USC 2255 motion to obtain relief.
At the time, the ACCA definition of "crime of violence" appeared elsewhere in the criminal code as well as in the Guidelines, where it was used in several sections, especially in Chapter 4 to label someone a "career offender." A "career offender" under the Guidelines faces dramatically increased sentencing ranges. Naturally, defendants serving long career offender sentences promptly filed for relief as well, despite the fact that Johnson only encompassed the ACCA, and not the Guidelines.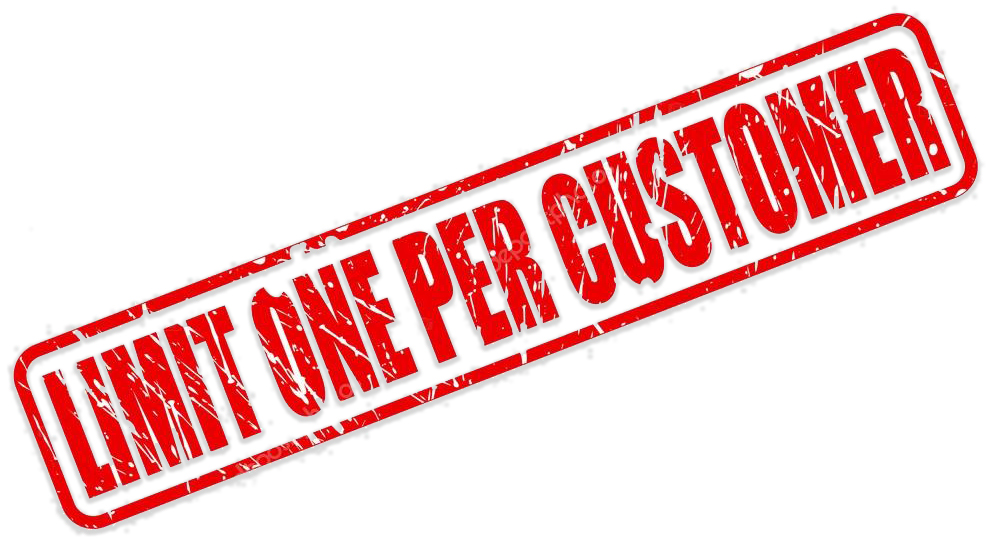 Every federal criminal defendant is entitled to file one and only one 2255 motion after conviction, that filing being due within a year of the conviction becoming final. In order to file a second 2255, the defendant must request permission from the Court of Appeals first. Permission is granted only under limited circumstances, where there is newly discovered evidence that convincingly proves innocence, or where a new rule of constitutional law – like the Johnson holding – is made retroactive.
Soon after Johnson was decided in June 2015, Tom Hoffner asked the 3rd Circuit for permission to file a second 2255. He argued that Johnson was the new rule of constitutional law that should apply to his career offender sentence, which was handed down in 2000. Back then, judges were required by law to follow the Guidelines, which only changed in 2005 when the Supreme Court declared mandatory Guidelines unconstitutional in United States v. Booker.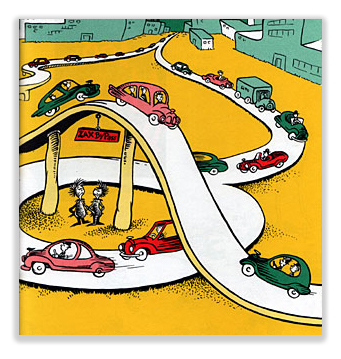 Remember Dr. Seuss's story of a North-Going Zax and a South-Going Zax, who run into each other? Both are trying to get to their desired locations, but neither will move out of the way to let the other one pass. While both stand facing each other, unmoving, the world continues on moving and time passes by.
Tom's case was something like that. The statute directs courts of appeal to decide applications to file second 2255s within 30 days. Holding that the 30-day language in 28 USC 2244 is merely "advisory," the 3rd Circuit required over two years to decide whether Tom should be allowed to file a second 2255.
While Tom patiently waited, toe to toe with the government like the two Zaxes, the world did not stand still. First, the Supreme Court decided in Welch v. United States that the Johnson holding should be retroactive. Then, the Supreme decided last March in Beckles v. United States that Johnson would not be extended to people who were career offenders under the advisory Guidelines, leaving open the question of whether Johnson could be extended to people like Tom who had become career offenders under the mandatory Guidelines.
After that, two cases that many thought would decide whether Johnson extended to mandatory Guidelines people the 6th Circuit in United States v. Raybon and the 4th Circuit in United States v. Brown – ended up turning on the decidedly procedural question of whether the 2255s had been filed on time.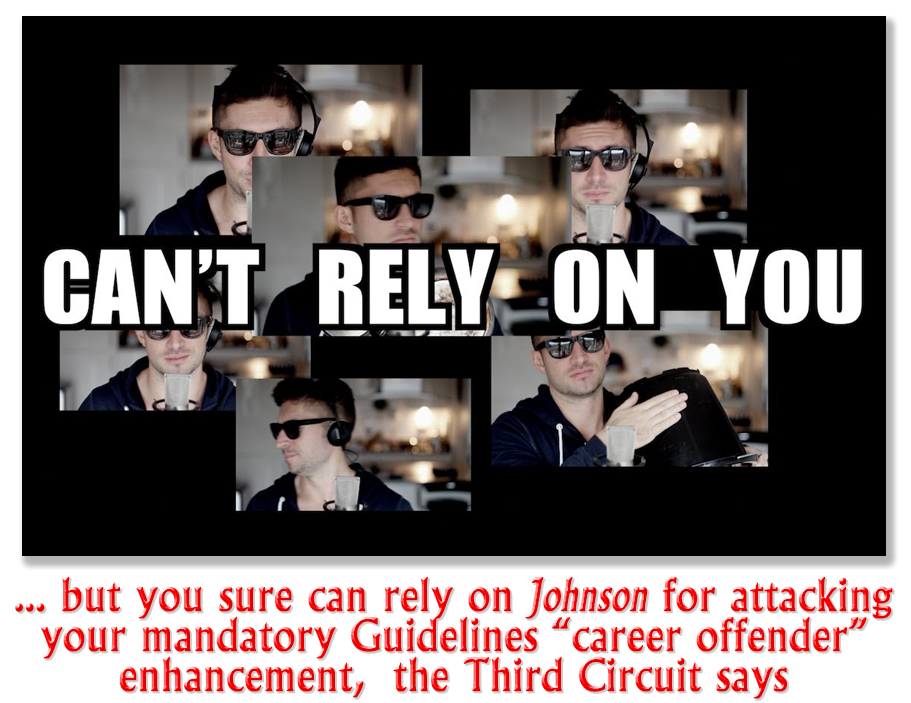 Finally, Tom's time came last Thursday. The 3rd Circuit handed down 25 pages of careful thought-out analysis on the issue, concluding that while Johnson did not necessarily address Tom's precise issue, 2244(b) only looks at whether the movant's claim "relies" on the new rule of constitutional law. Nothing mandates that it be precisely the same point that the movant wants to claim. Thus, if Johnson is a new rule of constitutional law applying to language in the ACCA, and Tom "relies" on that rule in his argument that the same vagueness infirmity afflicts a guideline used to sentence him, that reliance is enough to come within the statute.
The Circuit held that in analyzing 2244 motions, the court needed to lean toward grant.
The context of Section 2244(b)… supports interpreting "relies" permissibly and flexibly… As explained above, Congress has mandated that the "grant or denial of an authorization… shall not be appealable and shall not be the subject of a petition for rehearing or for a writ of certiorari." 28 U.S.C. § 2244(b)(3)(E). This creates an asymmetry in the impact of our gatekeeping decision on a particular case… On one hand, if we erroneously deny authorization, the petitioner "will have no opportunity to appeal or seek rehearing." On the other hand, "if we err in granting certification, ample opportunity for correcting that error will remain." The district court will have the opportunity to determine anew whether the petitioner has "shown that the claim satisfies the requirements of this section," and whether the habeas petition has merit… In turn, we may review the district court's decision.
It's not a done deal that Tom will win the 2255 motion he now has permission to file (although you could be forgiven for reading it like the 3rd thinks he will). But the Circuit seems pretty convinced that there's some merit in his claim.
The significance of this decision, which the 3rd Circuit issued as precedential, is its thoroughness in discussing the 2244 process. In a world where most decisions on second-and-successive 2255s are three-page affairs, and where the statutory limitations on certiorari mean that the Supreme Court will never be able to opine on the matter, this decision is as much guidance as any court has ever given on 2244 practice.
In re Hoffner, Case No. 15-2883 (3rd Circuit, Sept. 7, 2017)
– Thomas L. Root