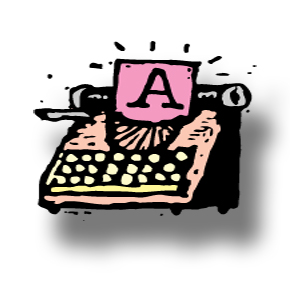 This week:
Supreme Court to decide Johnson retroactivity this term
Sentencing Commission Adopts Proposed "Crime Of Violence" Definition
EDNY Judge John Gleeson Resigns For Private Practice
Don't Interrupt Me – 3rd Circuit Reverses Sentence for Allocution Cross-X
7th Circuit Vacates Sentence Because Of Vagueness Of Supervised Release Standard Conditions
As Congress Gets Back To Work, News Media Speculate On Fate Of Sentencing Reform And Corrections

SUPREME COURT TO DECIDE JOHNSON RETROACTIVITY THIS TERM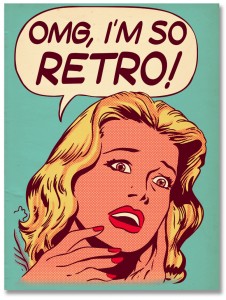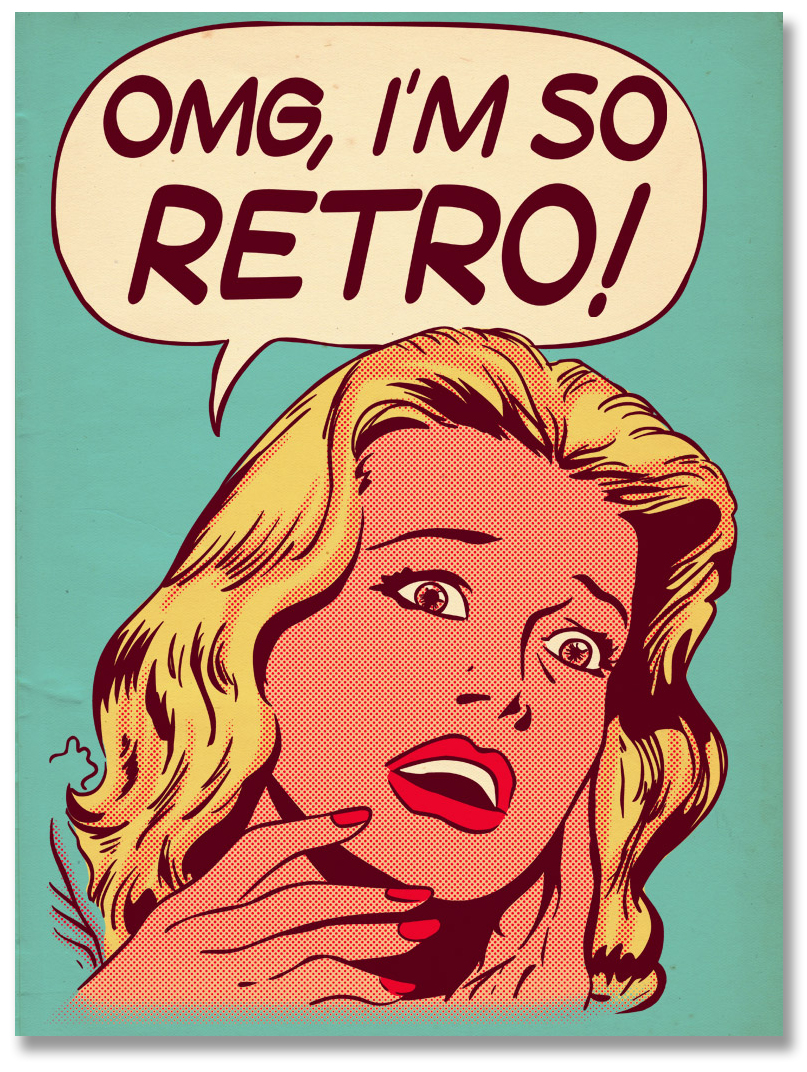 Taking on a case that may lead to the release of thousands of inmates, the Supreme Court last Friday afternoon agreed to consider making last June's decision in Johnson v. United States retroactive. Retroactivity would let inmates whose Armed Career Criminal Act convictions are already final apply to the courts for resentencing.
The question of Johnson's retroactivity has already resulted in substantial split among federal appeals courts … and is making for unusual bedfellows. The strangest is this: in a Supreme Court filing last week, the United States government officially took the position that Johnson should apply retroactively.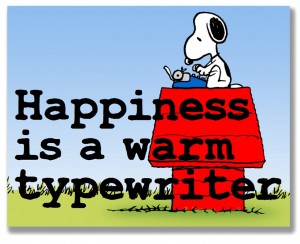 The case accepted for judicial review is Welch v. United States, a pro se petition for certiorari that an inmate defendant banged out on a typewriter at FCI Coleman last September.  Welch had argued in a Sec. 2255 motion that one of the predicate cases which got him a 15-year Armed Career Criminal Act case – a Florida conviction for "robbery by sudden snatching" (essentially purse-snatching) – was not a crime of violence after the ACCA's "residual clause" was struck down in Johnson. The 11th Circuit turned him down, agreeing with the Government that Johnson could not be applied retroactively to § 2255 cases. But now, the Government has changed its tune.
Because DOJ supports making Johnson retroactive, the Supreme Court will appoint some non-government attorney to play devil's advocate by arguing against retroactivity. Nevertheless, the fact that the Government and the inmate both agree on retroactivity suggests that the Supreme Court will treat the issue favorably.
A decision will be handed down by the end of June (which incidentally is the one-year deadline for filing for relief under Johnson.)
Welch v. United States, Case No. 15-6418 (certiorari granted Jan. 8, 2016)

SENTENCING COMMISSION ADOPTS PROPOSED "CRIME OF VIOLENCE" DEFINITION
The United States Sentencing Commission unanimously voted last Friday to adopt a new definition for "crime of violence" for career offenders and in other federal sentencing guidelines. The amendment – which eliminates the so-called "residual clause" – was strongly influenced by Johnson v. United States, a June 2015 decision in which the Supreme Court struck down as unconstitutionally vague the residual clause of the Armed Career Criminal Act. The "residual clause" provided that a "crime of violence" includes a felony offense that "otherwise involves conduct that presents a serious potential risk of physical injury to another." That language was repeated nearly word for word in the Guidelines.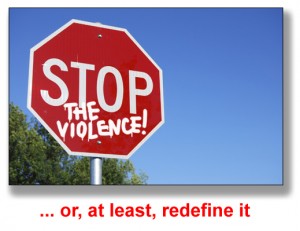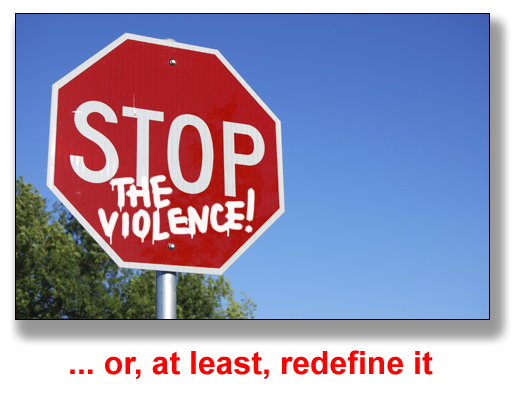 In its place, the amendment adopted by the Commission revised the list of specific enumerated offenses that qualify as a "crime of violence" and left in place the inclusion of crimes that have the use, attempted use, or threatened use of physical force as an element of the offense.
Douglas Berman, an Ohio State University law professor and author of a sentencing blog, said last Friday that the "crime of violence" guideline amendment "seemingly seeks to codify the best prior jurisprudence concerning what offenses should be enumerated as violent priors in the career offender guideline while eliminating the vague residual clause essentially blown up by the SCOTUS Johnson decision." However, he predicts that the career offender guideline change will not be made retroactive "because doing so could prove almost administratively impossible."
If the Commission proposes retroactivity, that will almost certainly occur after the proposed November 1, 2016, amendments are sent to Congress at the end of April.  Whether Prof. Berman is right probably depends on a lot of number crunching that has not been done yet, how many career offenders are in the system, and how many of those were "careered" out because of offenses no longer considered violent under Johnson.  The Sentencing Commission said that of over 75,000 sentencing cases reported to it in 2014, only 2,200 (or 3 percent) were career offenders.  Although the percentage of career offenders serving time would undoubtedly be higher than that, it may be premature to conclude that a sentence reduction system that processed tens of thousands of 2-level drug sentence reductions would be overburdened by career offender retroactivity.

EDNY JUDGE JOHN GLEESON RESIGNS FOR PRIVATE PRACTICE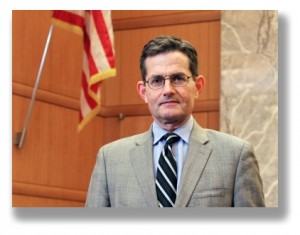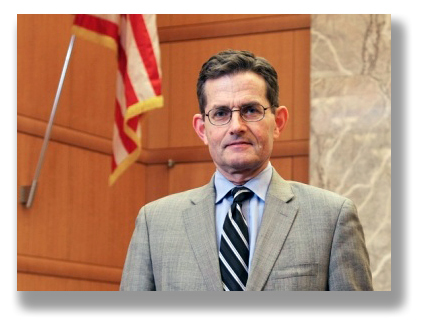 Those who believe that the Federal criminal justice system needs reform were saddened to hear last week that United States District Judge John Gleeson is stepping down from the bench after more than 20 years to practice law.
In an email sent last week to fellow Eastern District of New York judges, Gleeson wrote, "as difficult as it is to leave the work I love and the colleagues I love, this is the right decision for me and my family." The email said he would be leaving on March 9.  The Judge will probably make substantially more in private practice than his judicial salary.
The judge has been vocal in his rulings about matters like sentencing law and judicial discretion. Once a Federal prosecutor who won a conviction against Mafia boss John Gotti, the "Teflon Don," Judge Gleeson has been a critic from the bench of prosecutorial abuses. Over his term on the bench, he has blasted Government use of recidivism-based drug sentence enhancements to coerce guilty pleas and to punish those who refuse to plead guilty, its routine use of drug offense mandatory minimums intended for leaders and managers of drug trafficking operations against low-level drug traffickers, and the Justice Department's criticism of judges who sentence below the Guidelines ranges in fraud cases.
In United States v. Holloway (an unusual case), Judge Gleeson persuaded the U.S. Attorney in 2014 to agree to a remarkable order reducing a defendant's Draconian 57-year sentence for bank robbery to the 20 years he had already served. In the order granting that sentence reduction, Judge Gleeson said, "It is easy to be a tough prosecutor. Prosecutors are almost never criticized for being aggressive, or for fighting hard to obtain the maximum sentence, or for saying 'there's nothing we can do' about an excessive sentence after all avenues of judicial relief have been exhausted. Doing justice can be much harder."

DON'T INTERRUPT ME – 3RD CIRCUIT REVERSES SENTENCE FOR ALLOCUTION CROSS-X
Jason Moreno worked a mortgage-fraud scheme as an appraiser who supplied inflated house appraisals in exchange for money. His pumped-up valuations let buyers borrow up to three times what the houses were really worth, ultimately burning banks for as much as $9 million. He was also more directly involved – as broker, buyer, or seller – in other fraudulent transactions. At trial, Moreno was found guilty of five counts of wire fraud and two counts of conspiracy to commit wire fraud and sentenced to 96 months.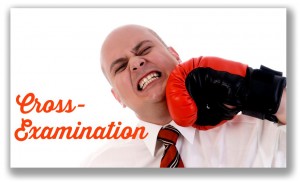 The law is clear that at sentencing, every defendant is entitled to "allocution," the right to tell the court anything that should make it cut the convicted a break on sentencing. During Moreno's sentencing allocution, the prosecutor – without the court's permission and without objection by Moreno's lawyer – vigorously cross-examined Moreno, getting him to admit that the fraud of which he was convicted was only the "tip of the iceberg." Because his lawyer did not objection, Moreno had to argue on appeal that this was plain error under F.R.Crim.P. 52(b).
The 3rd Circuit reversed the sentence. Holding that "while the right of allocution is not constitutional, nonetheless it is ancient in origin, and it is the type of important safeguard that helps assure the fairness, and hence legitimacy, of the sentencing process," the Court said the ban on cross-examination of a defendant during allocution is so obvious that the fact it's not written into the Federal Rules of Criminal Procedure makes no difference. Allocution "has value in terms of maximizing the perceived equity of the process, because the defendant is given the right to speak on any subject of his choosing prior to the imposition of sentence."
The Court said that cross-examination on the subject of Moreno's guilt was contrary to the purpose of Rule 32 and to the purposes of allocution. Plus, it was obvious from the court's sentence that the cross-examination affected the amount of time given.
Moreno's sentence was vacated, and he was sent back for resentencing.
United States v. Moreno, Case No. 14-1568 (3rd Circuit, January 5, 2016).

7TH CIRCUIT VACATES SENTENCE BECAUSE OF VAGUENESS OF SUPERVISED RELEASE STANDARD CONDITIONS
Matthew Poulin was sentenced in 2013 to 115 months imprisonment followed by a life term of supervised release after he pled guilty to receipt and possession of child pornography. Poulin appealed, and the 7th Circuit reversed. On remand, the district court resentenced Poulin to 84 months followed by a 10-year term of supervised release., imposing 13 standard conditions of supervision and seven special conditions.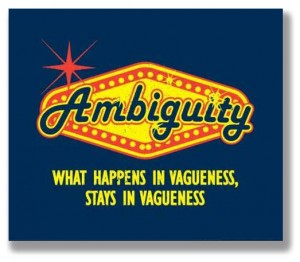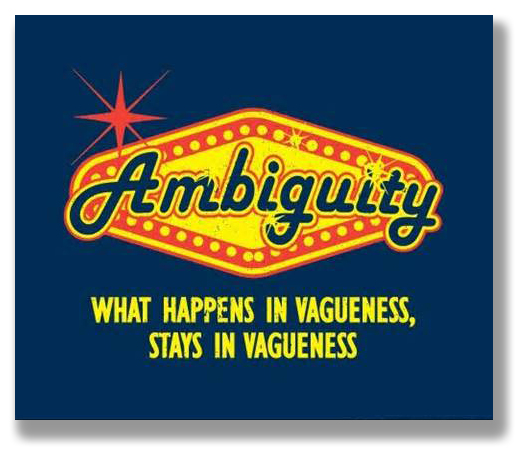 On appeal from the second sentencing, Poulin challenged the various conditions of his supervised release. The 7th Circuit reversed the sentence, declaring virtually every standard condition of supervision unacceptably vague, and directing the district court to clarify the condition or, in many cases, justify its inclusion in the first instance.
For example, the defendant challenged the requirement that he "not frequent places where controlled substances are illegally sold, used, distributed, or administered," arguing that "frequent" was impermissibly vague. Relying on a recent decision, the 7th Circuit agreed, because the condition "contained no indication of how many trips constitute 'frequenting' such places," and because the condition, "read literally, improperly imposes strict liability because 'there is no requirement that [the defendant] know or have reason to know or even just suspect that such activities are taking place.'"
The decision savages the list of standard conditions of supervision that are included by rote in almost every Federal sentence handed down. The special conditions were vacated as well, not because the district court abused its discretion but rather because the Circuit believes that where one condition is vacated for resentencing, they all are.
In a final peculiar note, the Court of Appeals directed that "the district court … include a requirement that Poulin, on the eve of his release from prison, attend a brief hearing before the sentencing judge (or his successor) in order to be reminded of the conditions of supervised release. That would also be a proper occasion for the judge to consider whether to modify one or more of the conditions in light of any changed circumstances brought about by Poulin's experiences in prison."
United States v. Poulin, Case No. 14-2458 (7th Circuit, January 5, 2016)

AS CONGRESS GETS BACK TO WORK, NEWS MEDIA SPECULATE ON FATE OF SENTENCING REFORM AND CORRECTIONS ACT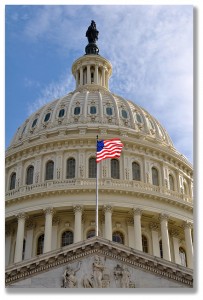 "Will Mitch McConnell allow a vote on justice reform?" Politics 365, a political news website aimed at minority communities, asked last week. It noted that in early December, Senate Majority Leader McConnell told the New York Times that he "hadn't decided yet" whether a vote on the Sentencing Reform and Corrections Act (S. 2123).
Many on the right have joined what many on the left have been saying for years about the U.S. justice system. That is, that it has become unfair, ridiculously expensive, too intrusive as it cripples the futures of many Americans. Sen. Charles Grassley (R-Iowa), chairman of the Senate Judiciary Committee, said he introduced S. 2123 after studying state laws in Georgia and Texas, where legislators were "doing some interesting things to reduce recidivism as well as the burden on the taxpayer while lowering the crime rate."
The Sentencing Reform and Corrections Act has been approved by judiciary committees in both chambers with bipartisan support. It would cut mandatory minimum drug and gun sentences and allow many federal prisoners to earn credits toward early release for completing rehabilitative programs in prison. The Wall Street Journal reported last week that the bills are "likely to see a vote in Congress this year."
But not all the news is positive. Politics 360 reported that only one presidential candidate, Sen. Rand Paul (R-Kentucky), has pledged to sign a bill ending mandatory minimums. Hillary Clinton has stopped short of that, saying only she would be in favor of shortening mandatory sentences. Other candidates, such as Donald Trump, Jeb Bush, Marco Rubio, haven't even spoken on the issue.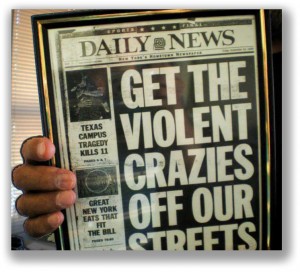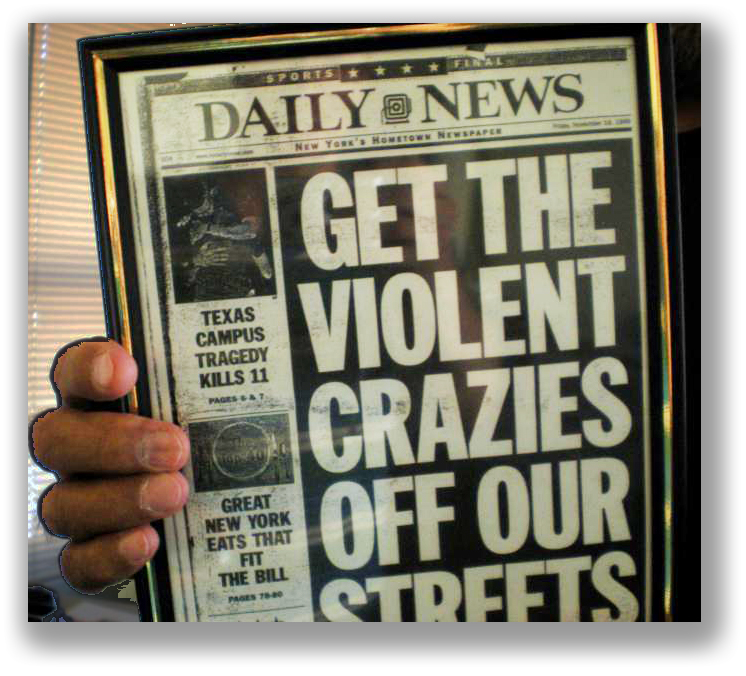 And then there's Sen. Ted Cruz. During the markup on the bill, Cruz argued that the legislation would be helpful in letting out "violent criminals" and "armed career criminals."
A report at Tickle the Wire, a Federal law enforcement website, reported that "two significant bills, part of Obama's drug enforcement policy agenda, are pending in Congress. The Smarter Sentencing Act of 2015 would reduce mandatory minimums further, and the Sentencing Reform and Corrections Act of 2015 would reduce enhanced penalties for repeat drug offenders, eliminate three-strikes mandatory life sentences unless the prior convictions were for serious or violent drug violations, and provide early releases to prisoners who engage in programs involving education, work training, or drug rehabilitation. Both of these bills have broad bipartisan support in Congress."
We'll report every week on the status of legislation, whether it's moving forward or just standing still.

Legal Information Services Associates provides research and drafting services to lawyers and inmates. With over 20 years experience in post-conviction motions and sentence modification strategy, we provide services on everything from direct appeals to habeas corpus to sentence reduction motions to halfway house and home confinement placement. 
If you have a question, contact us using our handy contact page. We don't charge for initial consultation. 
Do you want this newsletter in PDF format?  Click here.