We post news and comment on federal criminal justice issues, focused primarily on trial and post-conviction matters, legislative initiatives, and sentencing issues.

PRESSURE'S TURNED UP ON BOP COMPASSIONATE RELEASE
Up to now, the BOP compassionate release program has seemed like the weather: everyone talks about it, but no one does anything about it.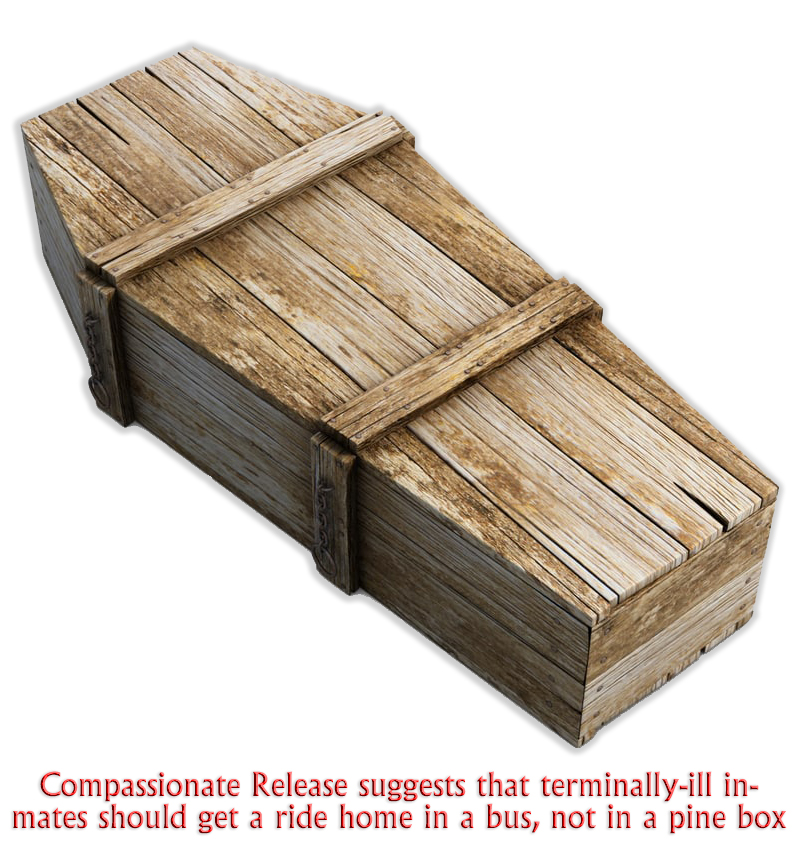 Under 18 USC 3582(c)(1), the BOP director is empowered to recommend the compassionate release of an aged, infirm or sick inmate to his or her sentencing judge. The district court then makes the call whether to release the prisoner or not. It is an open secret that while the BOP constantly wrings its bureaucratic hands over its soaring costs of inmate care, an inmate has perhaps a better chance of being struck by lightning than he or she does being recommended or compassionate release. On average, about 575 applications for compassionate release are filed annually: the number actually granted averages about 24.
In 2013, the DOJ Inspector General encouraged the BOP to step up its game. Two years later, the IG's aging inmates study found "aging inmates engage in fewer misconduct incidents while incarcerated and have a lower rate of re-arrest once released." In 2016, the U.S. Sentencing Commission went so far as to expand eligibility for the program in hopes the BOP would use it more.
Last July, Sen. Richard Shelby (R-Alabama) – chair of the Senate Appropriations Committee Subcommittee on Commerce, Justice, Science and Related Agencies – ordered the BOP to turn over a gold mine of data on the compassionate release program. Sen. Shelby gave the BOP 60 days to deliver the data, but what the BOP provided the Committee has not been revealed.
(Full disclosure: LISA filed an FOIA request with the BOP two months ago to get a copy of what the Committee was given. So far, no response).
Finally, last August, four U.S. senators wrote a letter to the BOP requesting an update on its efforts to expand its use of the compassionate release program.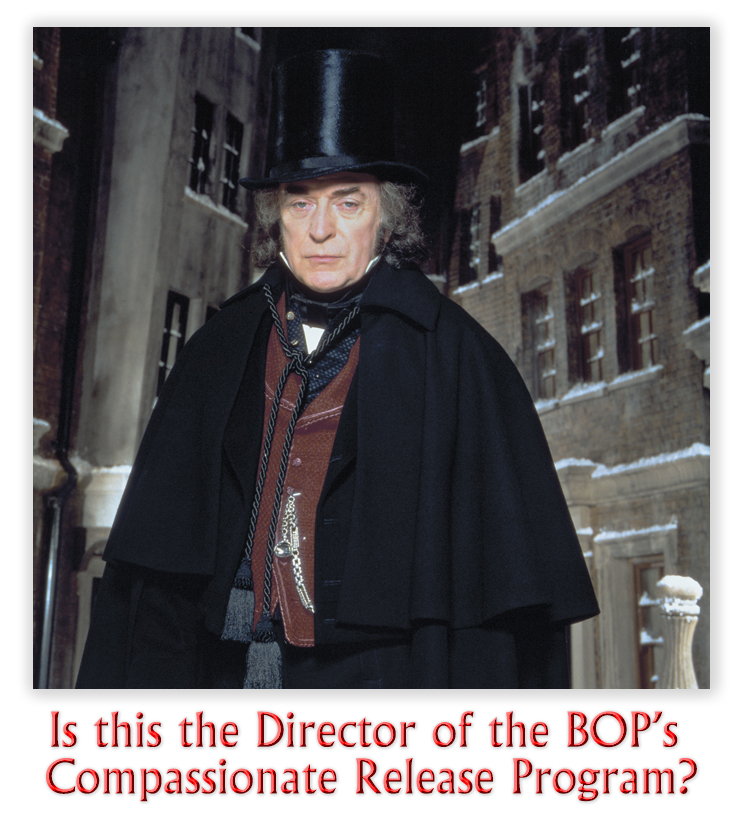 Now, a coalition of Families Against Mandatory Minimums (FAMM), American Conservative Union Foundation, Human Rights Watch, National Council of Churches, Law Enforcement Action Partnership, and National Disability Rights Network, have formed The Campaign for Compassionate Release. "It is cruel and senseless to prisoners and families alike to abandon an individual to suffer or die alone in prison, separated from loved ones," FAMM General Counsel Mary Price said in a press release. "These prisoners are the least dangerous and most expensive to lock up, yet compassionate release often exists in name only. It often fails the people it is intended to help. And we're fed up."
While the Campaign will target both federal and state policies, the first stages of the launch focus on reforms to the federal compassionate release program. Last week, the Committee sent a letter to BOP Director Mark Inch, urging him to expand the program's use. In addition to appealing directly to Inch, FAMM has also released a series of videos highlighting the kinds of cases the BOP either ignores or denies. 
Families Against Mandatory Minimums, FAMM Announces Launch of National Campaign for Compassionate Release (Dec. 7, 2017)
Reason.com, Pressure Builds on Bureau of Prisons to Release Elderly and Sick Inmates (Dec. 8, 2017)