We post news and comment on federal criminal justice issues, focused primarily on trial and post-conviction matters, legislative initiatives, and sentencing issues.

LICENSED TO MAKE A LIVING
In 1950, only one out of 20 jobs in America required a license. Today, the number has swollen to one out of four. Unsurprisingly, most of those licenses are denied to anyone with a criminal record.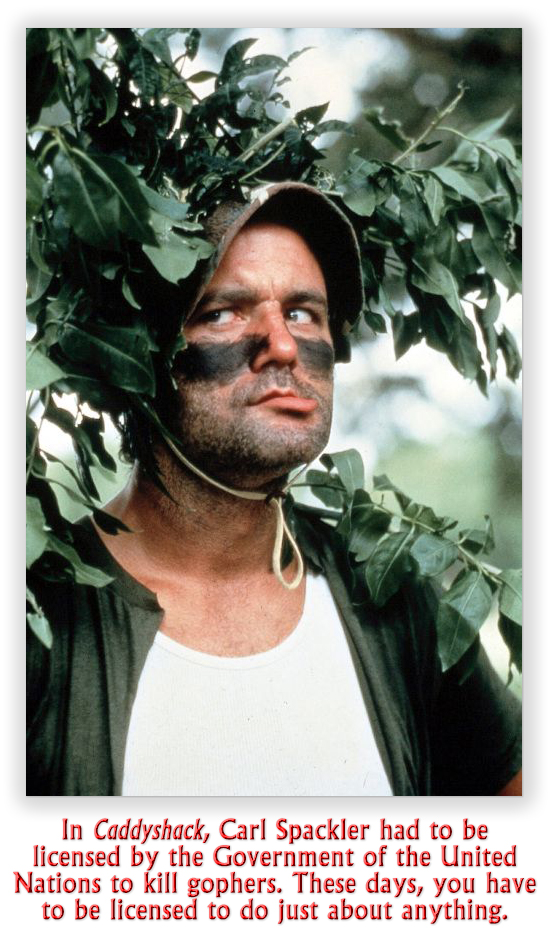 Remember Carl Spangler, the demented assistant greens-keeper in Caddyshack, muttering about how he was "licensed by the Government of the United Nations, to kill gophers?" "Gopher shooter" is still not a licensed occupation (although possession of the sniper rifle Carl tried to use to kill the varmint could be problematic for a person with a criminal record). However, in a detailed study just released by the free market-leaning Institute of Justice, 102 other lower-income occupations were subject to licensing in many states.
The study ranked states according to the number of occupations (like tree trimmer, hair weaver, crane operator or bartender) subject to license, and how tough getting the licenses can be. Louisiana, Washington and California license the most; Vermont, Wyoming, Montana and South Dakota the least.
When it comes to the burdens states impose on would-be workers, however, Hawaii tops the list, requiring an average of almost 988 days in education and experience, more than $430 in fees, almost two exams, and grade and age requirements for the 63 occupations it licenses. Nevada is not far behind, with California, Arizona and Florida rounding out the top five.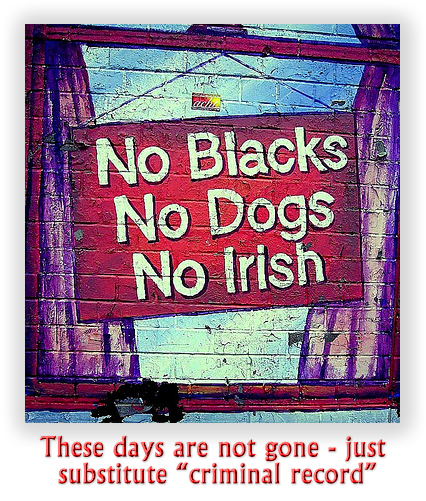 The Report specifically noted the burden over-licensing places on people with criminal records. Noting that about "one in three adults has a prior arrest or conviction on their record," criminal record prohibitions in licensing "likely affects a sizable share of the workforce." The Report said, "Limiting employment opportunities not only hurts those with criminal records, it also puts communities at risk by making it tempting for former offenders to fall back into crime.5 Indeed, research has found a relationship between higher rates of recidivism and heavy licensing burdens… Between 1997 and 2007, recidivism rates grew by more than 9% in states with the heaviest licensing burdens and shrank by 2.5% in states with the lowest licensing burdens."
Institute for Justice, License to Work: A National Study of Burdens from Occupational Licensing (Nov. 14, 2017)
– Thomas L. Root