We post news and comment on federal criminal justice issues, focused primarily on trial and post-conviction matters, legislative initiatives, and sentencing issues.

CALL ME CRAZY, BUT I'M SUING YOU
The cadre of 519 sitting U.S. District Judges includes a list of some first-class jurists. We have a number of favorites for criminal matters, not because they're soft soaps, but rather because they're thoughtful and dedicated to the difficult task of making decisions that protect crime victims and the rights of the accused.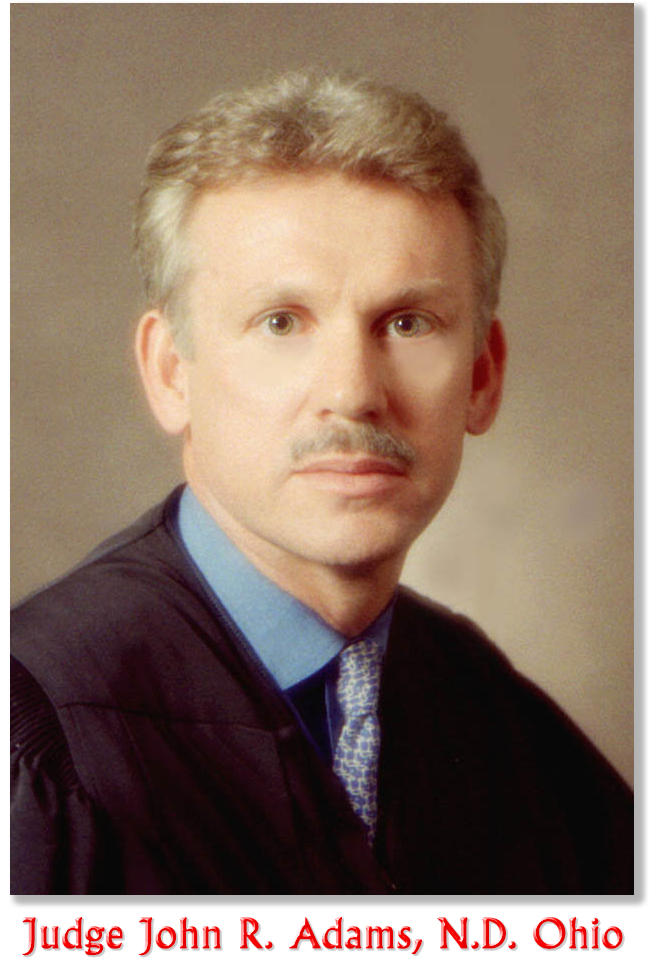 We also have a rogues list, which we are glad to say is mercifully short. But one judge who has amply earned his seat on that panel is Judge John R. Adams of the United States District Court for the Northern District of Ohio. It would be difficult for us to identify a judge who is consistently more mercurial or petty. He's a guy who once held a public defender in contempt for subpoenaing witnesses, added 24 months to a sentence on a remand after United States v. Booker invalidated the mandatory guidelines, and had an employment discrimination case taken from him by the 6th Circuit because of his bias against one of the parties' lawyer and discord which "appears to be, at least in part, the result of the protracted nature of this litigation to which the district judge has contributed greatly."
As a parenthetical, we were personally involved in a post-conviction proceeding from a conviction in Judge Adams' court that languished for five years before a ruling, and then the ruling came only because the prisoner filed a petition for writ of mandamus with the 6th Court of Appeals seeking an order telling Judge Adams to rule on the 2255 motion.
Apparently the good judge holds others to timeliness standards to which he does not hold himself. After demanding that magistrate judges to which he assigns social security appeals complete their decisions within 30 days of all of the pleadings being filed, Judge Adams threatened him with a contempt finding when he missed the deadline. When the other judges in the Northern District of Ohio unanimously asked Judge Adams to withdraw his "show cause" order against the magistrate as "unwarranted and improper," the Judge refused, and shot back that the Chief Judge had failed to "discipline" two magistrate judges who had protested Judge Adams' 30-day demand, both of whom Judge Adams believed had "disrespectful[ly] and "defiant[ly]" suggested that their need to manage other cases was a valid reason not to comply with Judge Adams's Scheduling Order.
This capped a 9-year battle Judge Adams had waged against the other judges of the court, arising from Judge Adams' candidate for magistrate judge being passed over in 2008 in favor of someone else selected by majority vote of the judges.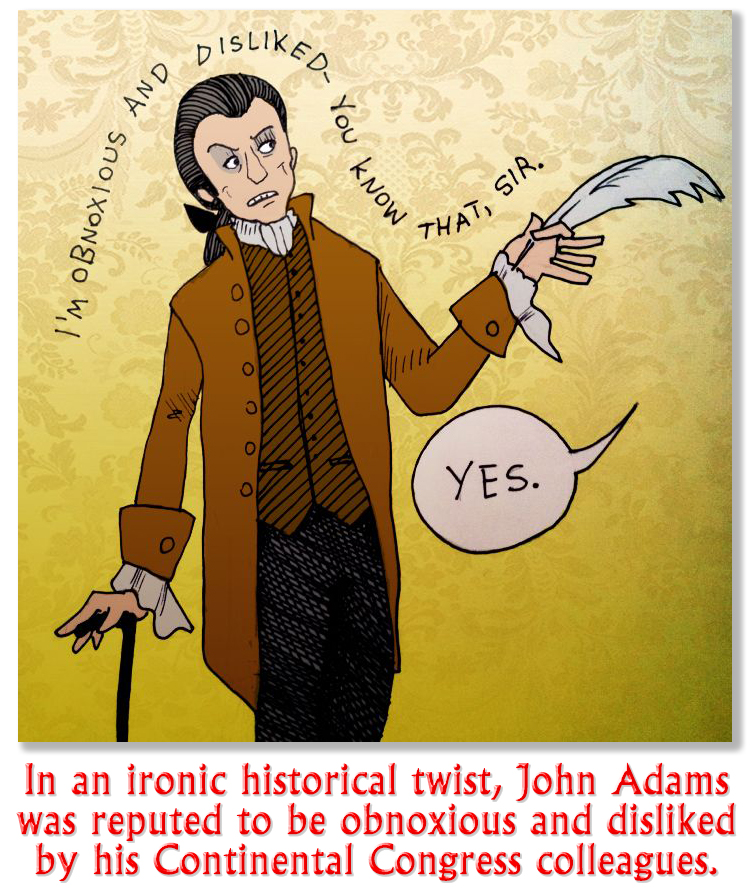 In 2013, four other district judges filed a judicial complaint against Judge Adams' weird and disruptive conduct, which they called "prejudicial to the effective and expeditious administration of the business of the courts." After a 2-year investigation, the 6th Circuit Judicial Council held that Judge Adams's issuance of the Show Cause Order constituted misconduct, his refusal to cooperate with the Special Committee's request that he undergo a mental health examination with a psychiatrist selected by the Special Committee constituted misconduct, and Judge Adams might suffer from a mental disability, but because he had refused to undergo the requested mental health examination, no one knew for sure. The Judicial Council ordered that Judge Adams be publicly reprimanded for his actions, undergo a mental health examination by a psychiatrist selected by the Committee and submit to any treatment or counseling deemed necessary by the psychiatrist. Finally, it ordered that no new cases be assigned to Judge Adams for two years, and his current cases be transferred to other judges (subject to suspension if he underwent and passed a psychological exam).
The Judicial Conference of the United States upheld the order last August.
Last week, Judge Adams sued the 6th Circuit in U.S. District Court for the District of Columbia, alleging that the order violates his 5th Amendment right to due process. Judge Adams claims the Judicial Conduct and Disability Act of 1980 is unconstitutionally vague, "because it lacks minimal enforcement guidelines identifying when an Article III judge may be subject to a disability investigation, and, accordingly, when an Article III judge may be disciplined for objecting in good faith to undergoing a compelled psychiatric examination as part of an investigation into whether he suffers from a disability rendering him unable to discharge his duties."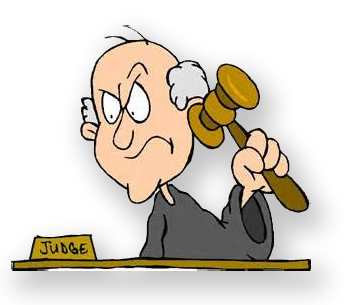 Judge Adams contends he "has an obvious liberty interest in the outcome of any misconduct or disability proceeding against him. He also has an obvious liberty interest in not being subjected to an involuntary psychiatric examination and a further liberty interest in not being stigmatized as having committed misconduct and having his mental health questioned."
He asks the court to declare unconstitutional the Judicial Council's order and memorandum requiring him to undergo a psychiatric exam.
Adams v. Judicial Council of the Sixth Circuit, Case No. 1:17-cv-1894 (D.D.C., filed Sept. 14, 2017)
– Thomas L. Root