We post news and comment on federal criminal justice issues, focused primarily on trial and post-conviction matters, legislative initiatives, and sentencing issues.
NEWS FROM THE WHITE HOUSE
We always kind of suspected this, but it's still nice to get confirmation.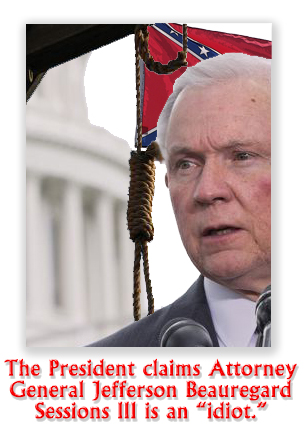 The New York Times reported last week that in the middle of an Oval Office "horsewhipping" of Attorney General Jefferson Beauregard Sessions III by President Trump last May, over Sessions' recusal of himself from the Trump Russia probe, the President got a phone call informing him that Robert Mueller had been appointed to be special counsel for the investigation. After the call, Trump "lobbed a volley of insults at Mr. Sessions, telling the attorney general it was his fault they were in the current situation. Mr. Trump told Mr. Sessions that choosing him to be attorney general was one of the worst decisions he had made, called him an "idiot," and said that he should resign."
The Attorney General is an "idiot?" At least now if we say it, we can attribute it to the man who hired him.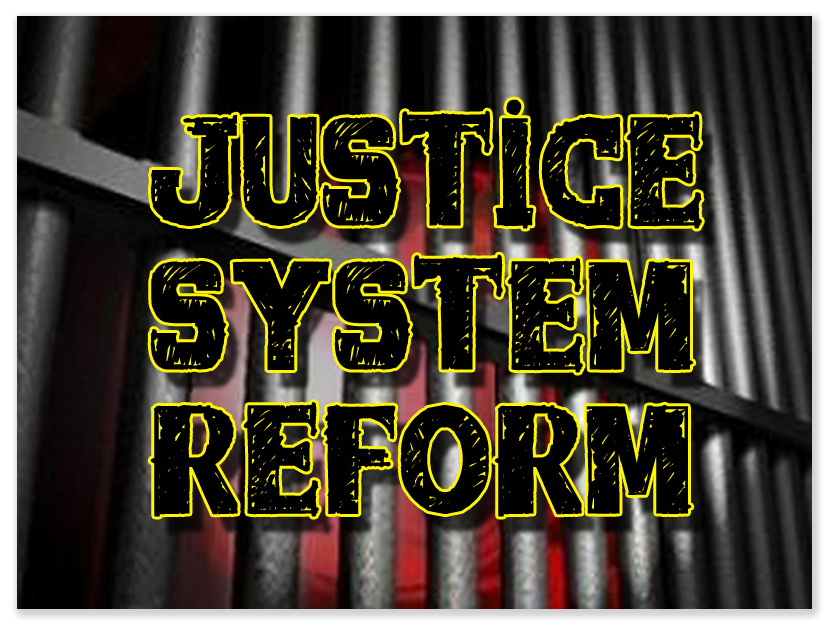 Also from 1600 Pennsylvania Avenue, President Trump's son-in-law and senior adviser, Jared Kushner, hosted a White House roundtable last week to gather recommendations for improving mentoring and job training in federal prisons.  
A bipartisan group of about two dozen elected officials, religious leaders and business leaders attended the first major criminal justice-related event held by the Kushner-led Office of American Innovation. "There is a lot of agreement from the left and the center and the right that once a person has committed a crime we should make sure we give them the best opportunities to try to live a productive life after serving their time," Kushner said.
Members of Congress attending were Sen. John Cornyn, R-Texas, Sen. Sheldon Whitehouse, D-Rhode Island, Rep. Doug Collins, R-Georgia, and Rep. Sheila Jackson Lee, D-Texas. Several cabinet-level officials were there, as well as two governors — both Republicans — representing the state-level effort.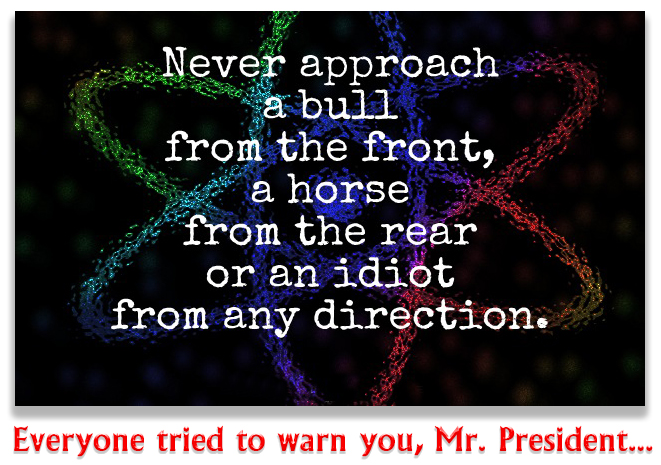 Kushner's interest in criminal justice policy is much different than that of Trump and Attorney General Jefferson Beauregard Sessions III, reportedly branded an "idiot"by his boss, who have called for more aggressive prosecutions of drug offenders and illegal immigrants.
The New York Times, Trump Humiliated Jeff Sessions After Mueller Appointment (Sept. 14, 2017)
Washington Post, Kushner to gather bipartisan group to come up with ideas for federal prisons (Sept. 13, 2017)
– Thomas L. Root