We post news and comment on federal criminal justice issues, focused primarily on trial and post-conviction matters, legislative initiatives, and sentencing issues.

YESTERDAY WAS A BUSY ONE IN MANHATTAN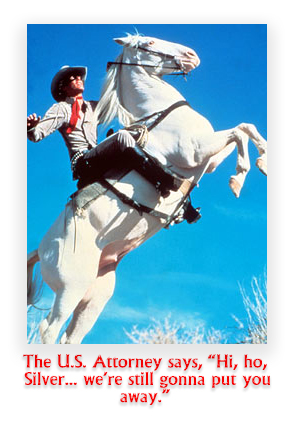 All right, we'll lead with what everyone is talking about: Yesterday, a three-judge panel of the 2nd Circuit – while holding its collective nose – threw out former New York State Assembly Speaker Sheldon Silver's 2015 fraud and corruption conviction. As soon as the U.S. Attorney for the Southern District of New York could put down his coffee cup, he announced that his office would retry the case.
And why not? The Court of Appeals almost begged the prosecution to retry the case, this time with a correct set of jury instructions. "We recognize that many would view the facts adduced at Silver's trial with distaste," Judge José Cabranes wrote. "The question presented to us, however, is not how a jury would likely view the evidence presented by the government. Rather, it is whether it is clear, beyond a reasonable doubt, that a rational jury, properly instructed, would have found Silver guilty. Given the teachings of the Supreme Court in McDonnell, and the particular circumstances of this case, we simply cannot reach that conclusion."
The Court ruled that the evidence in Silver's high-profile trial was certainly enough to convict him of money laundering, Hobbs Act extortion and honest services fraud. But after the Supreme's decision last summer in McDonnell v. United States, which narrowed the definition of "official acts," a necessary element of bribery, the panel said the trial court erred by not properly instructing the jury on the charges of honest services fraud and extortion.
But we march to the tune of a different drummer, so our focus is on yesterday's 2nd Circuit decision in Washington v. United States, one much more consequential to federal inmates.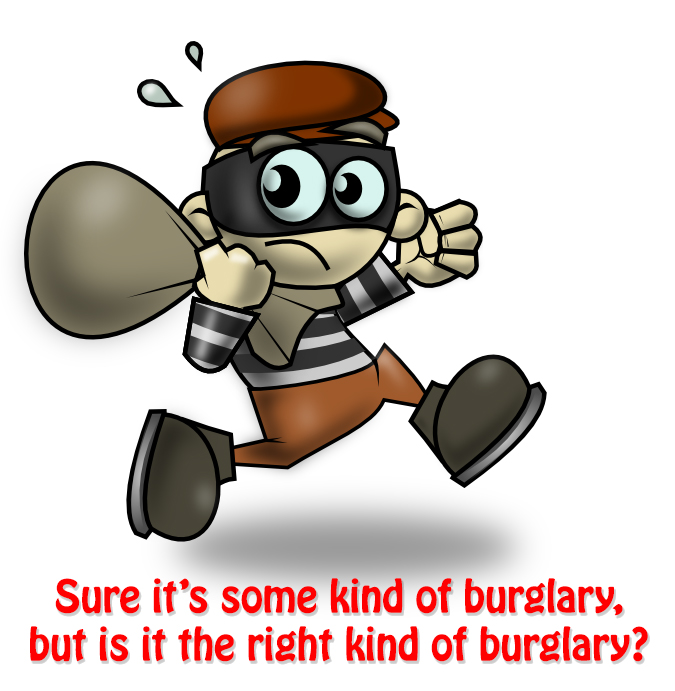 The Supreme Court's decision last year in Mathis v. United States dramatically tightened the rules used in determining whether defendants' prior state convictions fit the generic definitions of crimes used in "crime-of-violence" definitions sprinkled throughout the U.S. criminal code. The stakes are high: two defendants may have both committed three of the same types burglaries before being caught with a gun. But because the state statute under which one was convicted defined burglary to include breaking into cars as well as houses, those burglaries are not "burglaries" as defined in the Armed Career Criminal Act. That defendant gets 60 months in prison.
The other guy was convicted in a neighboring state's statute, which defines burglaries as being committed only on structures. That is not too broad, so his burglaries qualify him for sentencing as under the Armed Career Criminal Act. He will get at least 180 months (15 years) under the ACCA, no matter how the judge might feel about it.
The ACCA is where the battle has mostly been fought, but similar "crimes-of-violence" definitions are used in the Sentencing Guidelines, in the statute on carrying a gun during a crime of violence (18 USC 924(c)) and in the general crime-of-violence definition in 18 USC 16(b), which has great consequence for immigrants subject to deportation for serious crimes.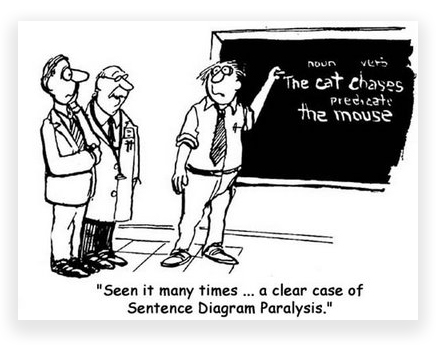 So Mathis, which limited when courts could look at the actual burglary conduct of the defendant and tightened how statutory terms could be defined (remember sentence diagrams in 7th grade English?), is as important to defendants as it is arcane. Of course, equally important to the defendants who have already been convicted and sentenced based on prior crimes of violence is whether the redefinition of the interpretative rules in Mathis is retroactive to their cases. Is Mathis a get-out-of-jail card?
The law substantially limits second bites of the post-conviction apple. Inmates who have filed habeas corpus motions under the statute (28 USC 2255) may not file second 2255 motions without getting prior permission from a court of appeals under 28 USC 2244. That permission is granted only where the new decision that will free them – in this case Mathis – is retroactive. If it's retroactive, inmates have one year from the new decision's issuance to file their second 2255.
There were some less-than-scrupulous "paralegal" firms busy earlier this year convincing inmates that they had to file for relief under Mathis by June 22, the one-year anniversary of Mathis. We complained a few months ago that there was no way Mathis could be held to be retroactive, and that filing a 2244 motion with the court of appeals was a waste of time and money.
Some guys didn't get the message. One was Ronnie Washington, who was sentenced to 240 months' imprisonment as a career offender under § 4B1.1 of the advisory Sentencing Guidelines. His 2244 motion to the 2nd Circuit asked permission to file a new 2255 motion on the grounds that his prior state law convictions for drug trafficking was unconstitutional in light of Mathis. Yesterday, the Court of Appeals turned him down.
A second or successive 2255 motion on a ground not previously presented is allowed only if the court of appeals certifies that the motion is based on either newly discovered evidence or "a new rule of constitutional law, made retroactive to cases on collateral review by the Supreme Court, that was previously unavailable."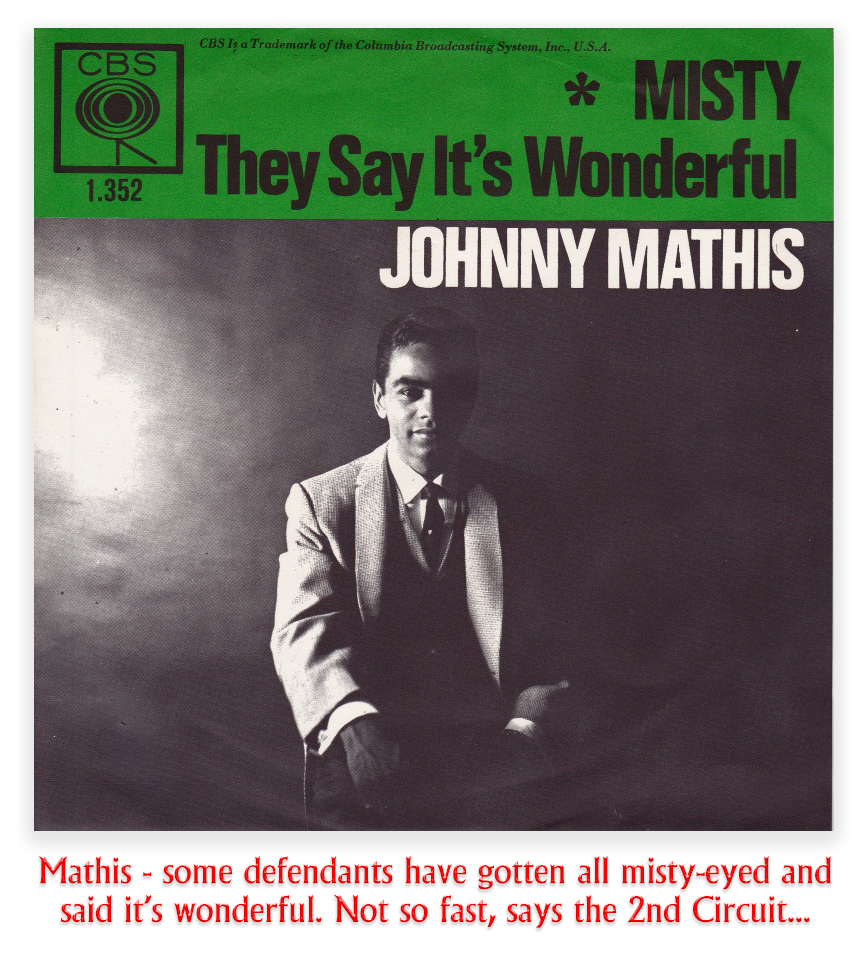 Ronnie argued that Mathis "established a new rule that makes" his unconstitutional. The Court disagreed, finding that Ronnie's "view of Mathis is without merit, as its holding was not based on the Constitution and was based on a rule applied for decades," at least since the Supreme Court's 1990 decision in Taylor v. United States. The Court said, "In sum, the Mathis Court was interpreting ACCA, not the Constitution… And although the Mathis Court noted that its ACCA interpretation had been based in part on constitutional concerns, those concerns did not reflect a new rule, for "Taylor set out the essential rule governing ACCA cases more than a quarter century ago."
The 2nd Circuit decision joins those of three other circuits – the 5th, 7th and 11th – in holding that whatever Mathis may be, it's not retroactive.
Washington v. United States, Case No. 17-780 (2nd Circuit, July 13, 2017)
– Thomas L. Root