We post news and comment on federal criminal justice issues, focused primarily on trial and post-conviction matters, legislative initiatives, and sentencing issues.

SCHOOL'S OUT FOREVER
Alice Cooper is apparently next in line to run the Bureau of Prisons, nascent educational system, launched with great fanfare last fall. Last week, the BOP quietly fired a Texas education specialist it had hired last November to serve as the first "superintendent" of the BOP's school system.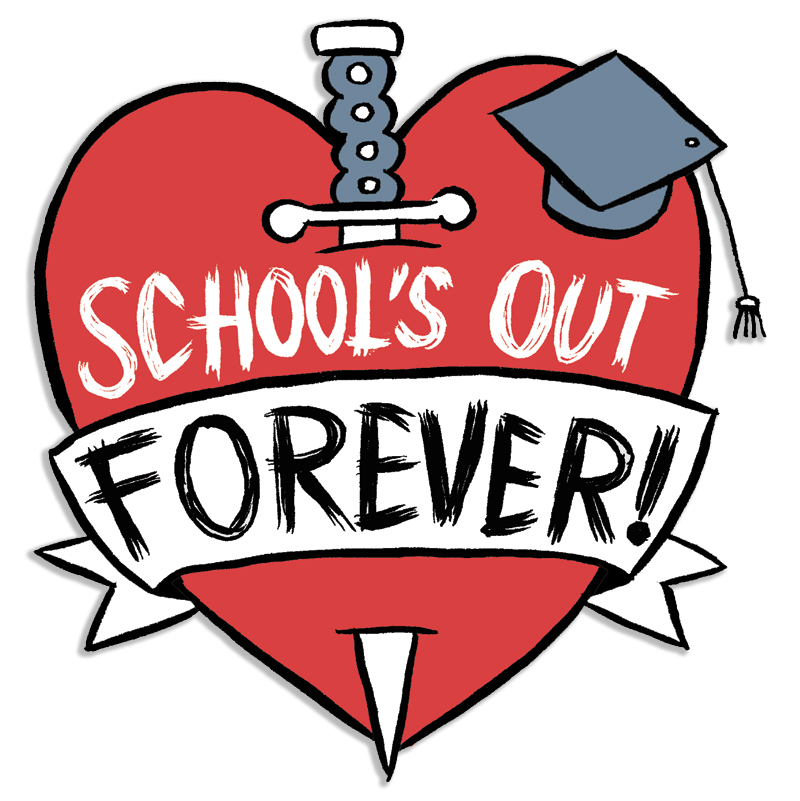 The BOP brought on Amy Lopez last year to overhaul educational programs for prisoners, intending to ease their re-entry into society and reduce recidivism. In her position, she would have managed a "semi-autonomous school district within the federal prison system," with the goal of giving prisoners the opportunity to earn their high school diploma and pursue post-secondary studies.
Lopez was fired last week, leaving the future of the reform efforts rather precarious.
"They're shitcanning it," a person who worked on the prison reform efforts told Huffington Post last week. "It's tragic. This is really tragic." Another unidentified person familiar with the status of the program said the school system plan had been quietly "canned or placed on hold."
Lopez has not yet commented on her dismissal, and DOJ referred questions to the BOP. Last Friday, a BOP spokeswoman said the agency had "no announcements or updates regarding our programs at this time."
The plan last fall when the BOP hired Lopez, an experienced prison educator, was for her to serve as superintendent of federal prison schools. Each inmate would get assessed upon entering the system, with an individualized plan developed for each prisoner that would include everything from remedial reading and plans to address learning disabilities, to earning a high school diploma.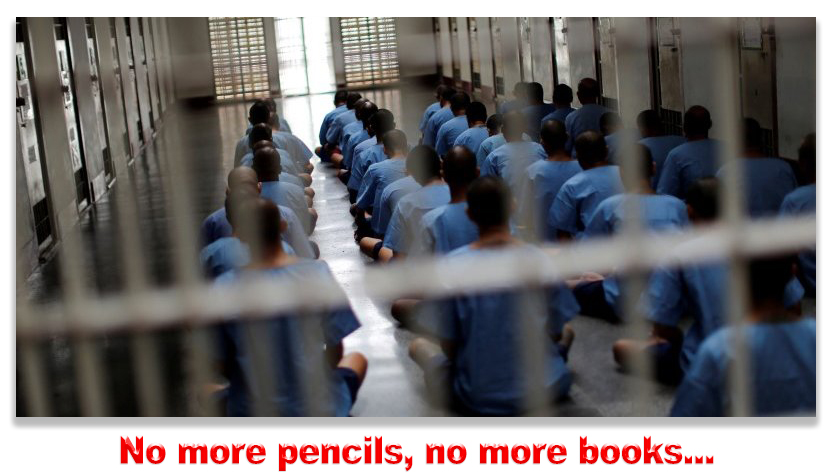 But neither President Trump nor Attorney General Jefferson Beauregard Sessions III supports such an effort. In October 2015 congressional hearing on sentencing laws and the prison system, Sessions (then a senator) said he questioned the necessity of educational programs. "Do you think… nobody's ever tried a program to reduce recidivism?" he asked. "My observation over the years of attempts to have education and other kind of character-building programs in prison before they're released doesn't seem to have much benefit."
Former Deputy Attorney General Sally Yates said last fall that she believed the incoming administration would nonetheless maintain the new changes. She said research showed that inmates participating in prison education programs had 43% lower odds of returning to prison than those who did not, and that would mean cost savings for the Bureau Of Prisons.
"It's smart from a public safety standpoint, and it's less expensive," Yates said.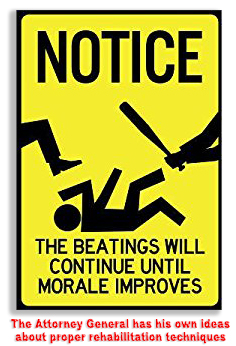 Yates' optimism appears to have been misplaced, her statistical evidence being no match for Sessions' "observation over the years." Yates, who was largely driving the prison reform initiative, said in a press release in November that the changes would "make our prisons more effective" and reduce recidivism ― and therefore prevent crime by "equipping inmates with the tools they need to successfully reenter society."
A 2015 study reported that about one-third of students with learning disabilities were arrested within five years of the end of high school. The Yates plan had included more opportunities for inmates with learning disabilities and a pilot program in which inmates would be given customized tablets for online education.
But Attorney General Sessions knows best, and studies are no match for what he knows to be true.
Huffington Post, Federal Bureau Of Prisons Fires Head Of An Obama-Era Education Effort, Putting Reform Under Trump In Doubt (May 29, 2017)
Washington Post, The Justice Department just unveiled new prison reforms. But the Trump administration might scrap them (November 30, 2016)
– Thomas L. Root