We post news and comment on federal criminal justice issues, focused primarily on trial and post-conviction matters, legislative initiatives, and sentencing issues.

PISS POOR PLANNING…
We're only nine days from the 143rd running of the Kentucky Derby, one of three times in the year when average Americans pretend to be interested in horse racing. Today, we're remembering Derby great Old Rosebud.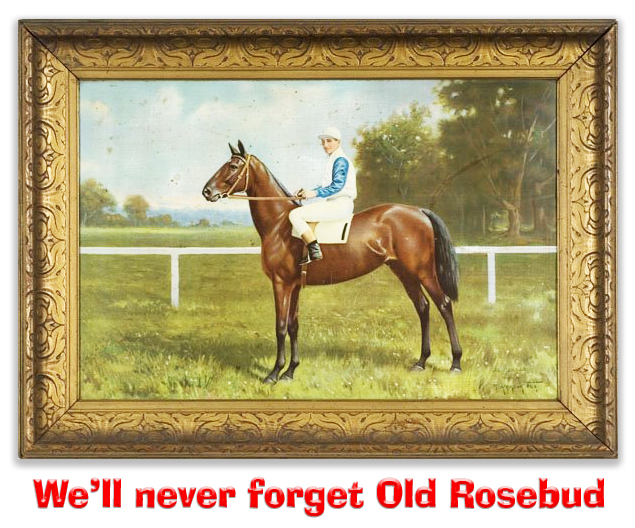 You don't recall? Old Rosebud won the 40th running of the Derby in 1914 by eight lengths, a tie for the biggest margin of victory in Derby history. We're reminded of that by today's case, a habeas corpus appeal of a 28 USC 2254 ruling from California.
If grounds for habeas corpus actions were horses, ineffective assistance of counsel would be Old Rosebud. The 6th Amendment does not entitle criminal defendants to legal counsel at trial, it entitles them to effective legal counsel. A defendant is not entitled to Perry Mason. But then, he or she is not to be saddled with Vinny Gambini, either.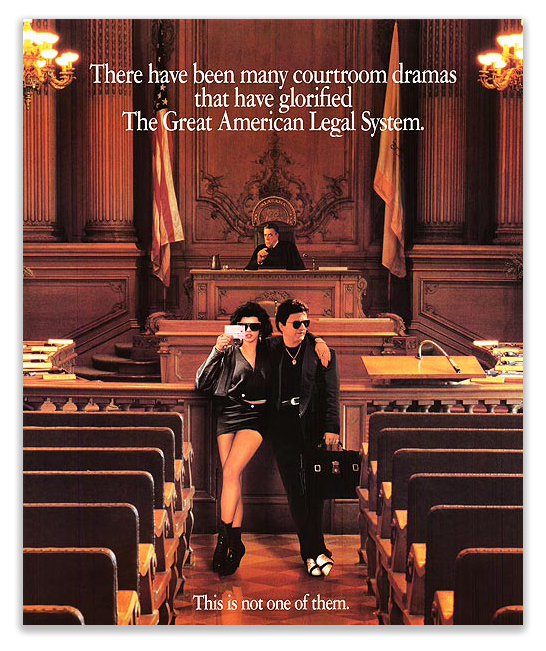 Ineffective assistance of counsel is far and away the most claimed constitutional defect in the world of post-conviction remedies. Despite (or maybe because) the ineffective assistance of counsel claim is so well used, courts look at such claims with a gimlet eye. A successful claimant has to show, first, that his or her lawyer screwed up, that is, did something or failed to do something that a lawyer of average skill would not have done or omitted. And that's the easier of the standards. The claimant then has to show that except for the screwup, there is a reasonable probability that things would have turned out differently.
That second standard is called "prejudice." It's not prejudice in the classic sense, but rather means that the screwup somehow worked to the defendant's detriment. This necessarily means that how close the case was matters. We see the problem often. The habeas petitioner tells us that her attorney failed to call a witness who would have said she was 20 miles away from the convenience store at the time it was robbed. If the only evidence is a grainy video of someone the same height as the defendant wearing sunglasses and a black hoodie and a clerk who says he thinks the defendant was the robber, a lawyer's failure to call an alibi witness is pretty significant.
Unfortunately, however, there was a busload of nuns parked outside of the convenience store, and all of the sisters saw the defendant leave the 7-11 with a bag of swag, and then take off the glasses and hoodie to take a selfie in front of the store. All of a sudden, a single alibi witness is pretty unlikely to have changed the outcome.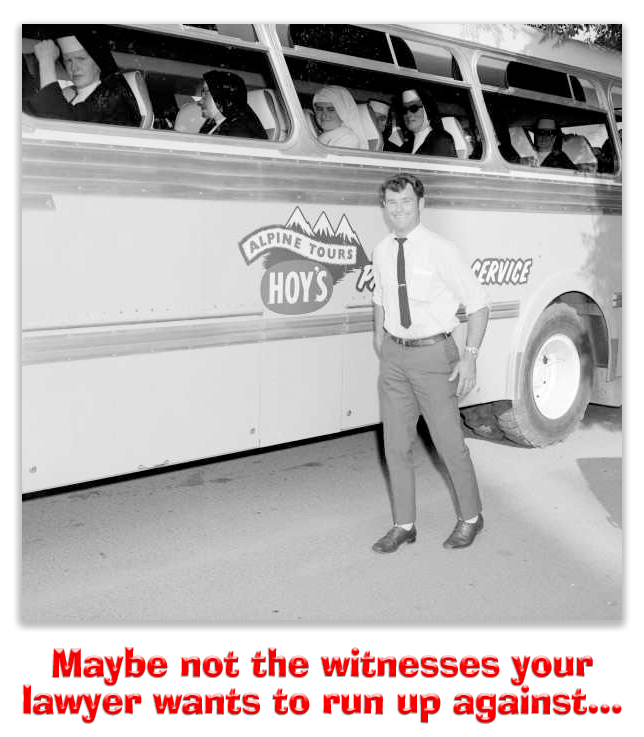 Courts don't like to second-guess defense attorneys. Over the years, the rule has evolved that if the lawyer investigated the evidence and witnesses, and then chooses a strategy, the courts will seldom question that strategy. In our example, the lawyer read the discovery, talked to a few of the nuns, and quickly concluded that an alibi defense would look phony. He instead decided that since his client was known as "Mushmouth Marianne," his better defense was to argue the clerk misunderstood her. She was there to pick up the garbage, but when she said, "Give me all your trash," the clerk thought she said, "Give me all your cash." And inasmuch as it was a sunny, clod day, a hoodie and sunglasses made perfect sense.
Pretty weak, but the lawyer investigated the evidence and picked a strategy based on what looked the most promising. Courts do not tend to Monday-morning quarterback decisions like that. But occasionally courts need to be reminded that reasonable investigation is what leads to development of strategy. It cannot be the other way around.
Consider what happened to poor, simple teenager Sarah Weeden. She was convicted in California of felony murder and sentenced to 29-to-life for her role in a bungled robbery. It turns out that while 14-year old Sarah was not present at the scene of the crime, she had some involvement in making the robbery happen.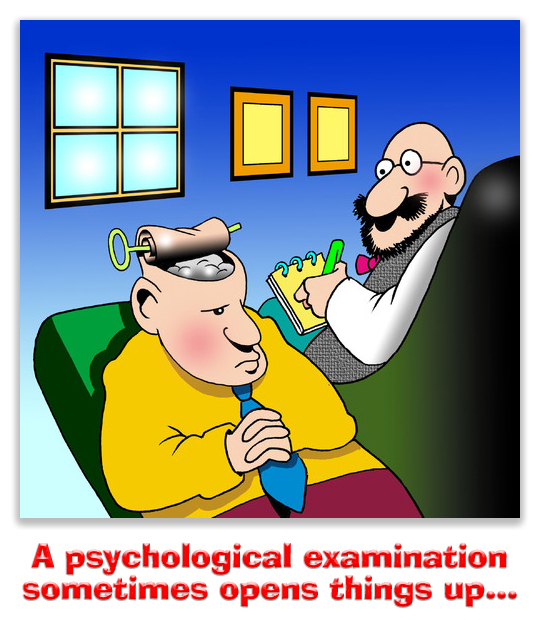 Weeden's entire defense at trial consisted four character witnesses, who generally are people least likely to sway a jury. Although there was plenty of evidence that Sarah had heard about the robbery plans and helped lure the marks – some boys she had met earlier – to a park where the robbery occurred (and the robber's gun discharged accidentally, killing one of the victims), all her attorney presented was the testimony of four character witnesses who said Sarah was not the kind of girl to who would plan a robbery. Sarah's attorney did not get her evaluated by a psychologist or present expert testimony about the effect of her youthfulness on her mental state.
With a new lawyer, Sarah brought a habeas corpus motion claiming her trial counsel was ineffective for failing to investigate psychological evidence. She submitted a report from a psychologist concluding that "it is extremely unlikely Sarah would intend to commit robbery or knowingly participate in one," and "she would probably be slow to understand that a robbery was being considered by others if their intentions were not clearly articulated." The report found Sarah to "quite passive and vulnerable to being manipulated by others," and concluded she had "serious cognitive deficits (for example, 91% of people her age function[ed] intellectually at a higher level)," "well below average language skills," and "a strong tendency to miss important environmental cues."
Sarah's lawyer defended his decision, claiming he did not obtain a psych evaluation of his client because "regardless of what the doctor would have concluded, it would be inconsistent with the defense that I was putting forth." Counsel also speculated the prosecution might have used the results of an examination against her. The state court concluded that defense counsel's failure to obtain a psychological examination was a "sound tactical decision." State appellate courts agreed, as did a federal district court.
Last week, the 9th Circuit took a very different view.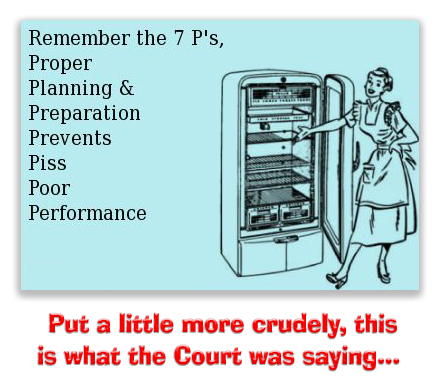 The Circuit complained that the state courts' conclusions that Sarah's attorney made a "reasonable decision" because counsel feared that the results of an expert evaluation might undermine his trial strategy "puts the cart before the horse." The Court said, "Counsel cannot justify a failure to investigate simply by invoking strategy…. counsel's investigation must determine trial strategy, not the other way around." Sarah's counsel could not have reasonably concluded that a psychological examination would conflict with his trial strategy without first knowing what such an examination would reveal. Besides, the Circuit pointed out, defense counsel's conclusion that the prosecution could have used the results of an examination against Sarah was nonsense: a defendant must disclose expert reports she intends to rely on at trial, but if the evaluation was not helpful, counsel could decide not to use it, and thus not produce it.
"The correct inquiry," the 9th said, "is not whether psychological evidence would have supported a preconceived trial strategy, but whether Weeden's counsel had a duty to investigate such evidence in order to form a trial strategy, considering all the circumstances…. The answer is yes." The State's felony murder theory required proof that Sarah had specific intent to commit the robbery, so her "mental condition was an essential factor in deciding whether she actually had the required mental states for the crime."
But did the mistake prejudice Sarah? The appellate panel said it did. Sarah's psychologist concluded that "it is extremely unlikely she would intend to commit robbery or knowingly participate in one, that she would probably be slow to understand that a robbery was being considered by others if their intentions were not clearly articulated, and that she was "quite passive and vulnerable to being manipulated by others." This testimony from a qualified expert would have added an entirely new dimension to the jury's assessment" of the critical issue of Sarah's mens rea.
Weeden v. Johnson, Case No. 14-17366 (9th Cir., Apr. 21, 2017)
– Thomas L. Root