We post news and comment on federal criminal justice issues, focused primarily on trial and post-conviction matters, legislative initiatives, and sentencing issues.

CRIMINAL JUSTICE BEHAVING BADLY
Two reports the past several days caught our attention, and neither speaks well for the federal criminal justice system.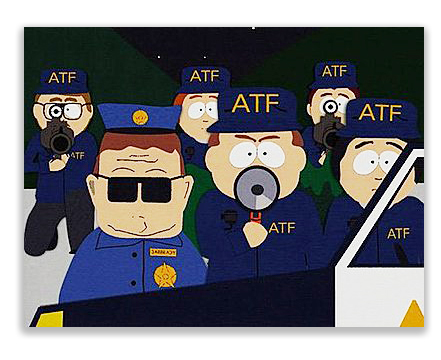 ATF Agents Running Amok: First, the New York Times reported Wednesday that ATF agents in Bristol, Virginia, set up a secret bank account, which they funded with millions gained in illegally peddling cigarettes. The agents directed their informants to buy untaxed cigarettes, mark them up and sell them for a profit.
The Times said "the operation, not authorized under Justice Department rules, gave agents an off-the-books way to finance undercover investigations and pay informants without the usual cumbersome paperwork and close oversight, according to court records and people close to the operation."
The account came to light in a civil suit claiming the agents broke federal racketeering law, brought in the Eastern District of North Carolina by a collective of tobacco farmers, who claim they were defrauded of $24 million. Two ATF informants received at least $1 million each from that sum, according to records produced in the suit. Most of the filings in the case are sealed.
The Times reported that "the scheme relied on phony shipments of snack food disguised as tobacco. The agents were experts: Their job was to catch cigarette smugglers, so they knew exactly how it was done."
Money from the operations was used for a number of activities, including the renting of a $21,000 hotel suite at a NASCAR race, a trip to Las Vegas and a monetary donation to one agent's daughter's high school volleyball team.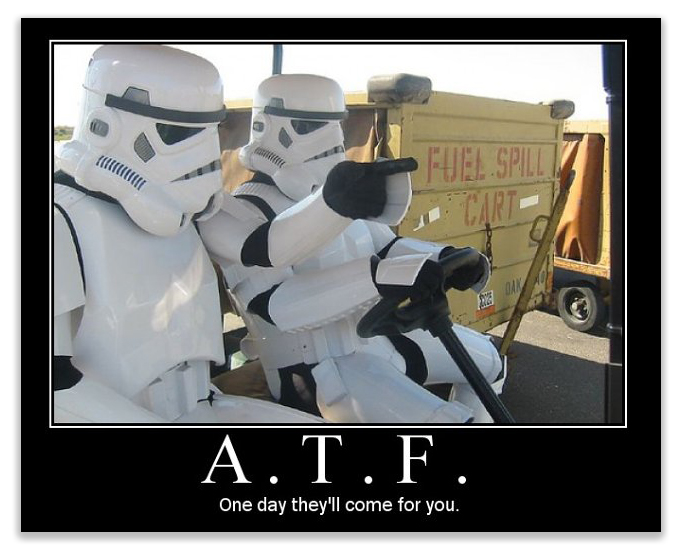 What is not being said, of course, is that the agents' misconduct – and the involvement of informants who took off-the-record payments – could have substantial repercussions in any criminal prosecutions where testimony of those agents or CIs played a role. The Department of Justice Inspector General began investigating the allegations after the Times contacted DOJ about the story.
Guardianship Sought for Federal Judge: A federal judge whose bizarre behavior on the bench preceded her mysterious removal from a number of cases was previously ordered to get treatment for alcoholism so severe a colleague believes she cannot take care of herself, according to court records released Thursday.
U.S. District Judge Patricia Minaldi's alcoholism don't answer whether it was a factor in the secretive interruptions in her Louisiana courtroom. But the documents show she moved into an assisted living facility specializing in "memory care."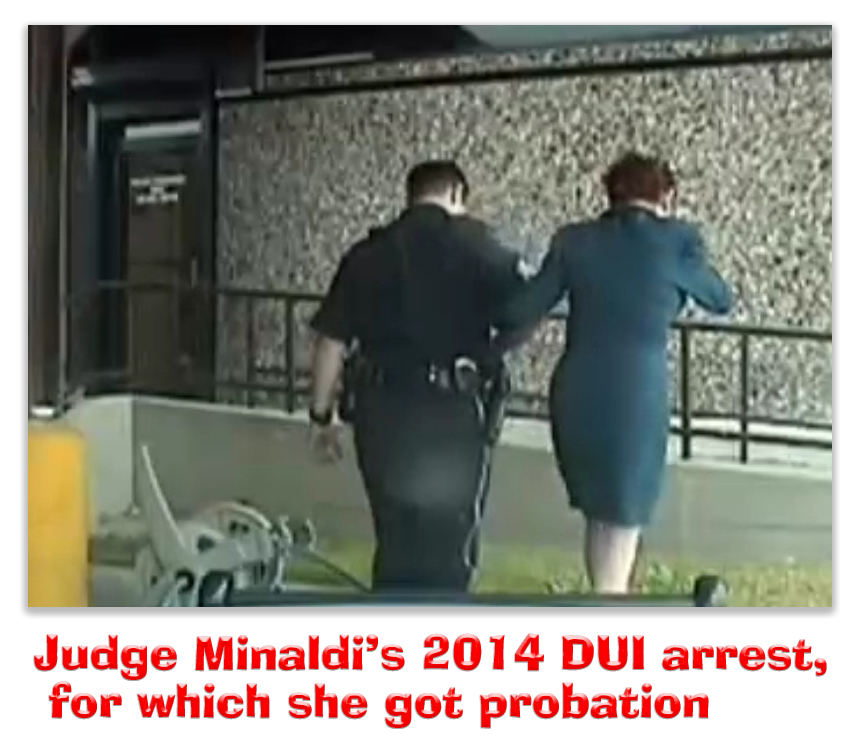 In February 2016, during voir dire in a criminal trial, Judge Minaldi failed to determine if jurors were U.S. citizens and delivered no preliminary instructions. After the public defender made a motion for curative measures, the Judge ordered the prosecutor to deliver preliminary instructions to the jury, stopping to complain to the prosecutor, "I have no idea what's going on here. Get your act together." After the prosecutor and public defender jointly moved for a mistrial, the chief district judge removed Judge Minaldi from the case and assigned it to Judge Donald Ellsworth Walter, who then declared a mistrial.
The chief judge of the 5th U.S. Circuit Court of Appeals ordered Judge Minaldi to complete at least 90 days of substance abuse treatment, due to the severity of her alcoholism and "legal consequences she had attained."
Judge Minaldi, 58, has been on medical leave since the end of 2016. Newly released records showing that she is in a long-term care facility are part of a lawsuit filed by Judge Minaldi's Magistrate Judge, Kathleen Kay. The lawsuit challenges Judge Minaldi's physical and mental capacity to manage her personal and financial affairs.
That lawsuit was filed under seal, but portions made public report at as of March 2017, Judge Minaldi's condition was so severe that she was "unable to take care of her daily activities" and "unable to safely take care of her personal needs, financial matters, or her property matters," the filing says.
Unlike the ATF situation, Judge Minaldi's condition is medical, not a breach of trust. But like the ATF situation, the effects of recent revelations could reverberate across any number of criminal cases that appeared in front of the Judge over the past several years.
– Thomas L. Root