We post news and comment on federal criminal justice issues, focused primarily on trial and post-conviction matters, legislative initiatives, and sentencing issues.

INEFFECTIVE ATTORNEY HAS INEFFECTIVE ATTORNEY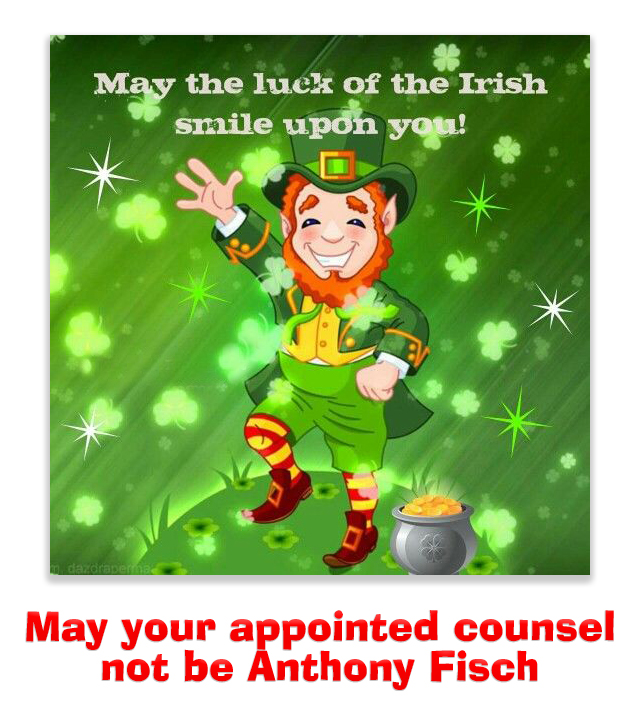 Defendants who hired Abe (call me "Anthony") Fisch for their criminal defense hardly enjoyed the luck of the Irish. Anthony and his sidekick – former FBI informant Lloyd Williams – would approached defendants with pending criminal charges, explaining to them that if they paid Anthony vastly inflated legal fees up front, he would use some of the money to pay off high-ranking federal officials to get the cases dismissed or settled on really good terms.
Some may find the following shocking: Anthony and Lloyd had no government contacts on their bribery payroll. Instead, they just took the money and run.
It worked for awhile, with anxious defendants and their families parting with over $1.5 million to the deceptive duo. The record included tales of shoeboxes with $450,000 being left on the seat of Anthony's car. But it all fell apart finally, and Anthony, Lloyd and (for good measure) Anthony's wife all got charged.
Williams had a better lawyer than he deserved, because he pled guilty quickly. Anthony and his wife went to trial. Wifey got acquitted, but Anthony went down hard, getting 15 years. He appealed on a host of issues, but earlier this week, the 5th Circuit rejected them all.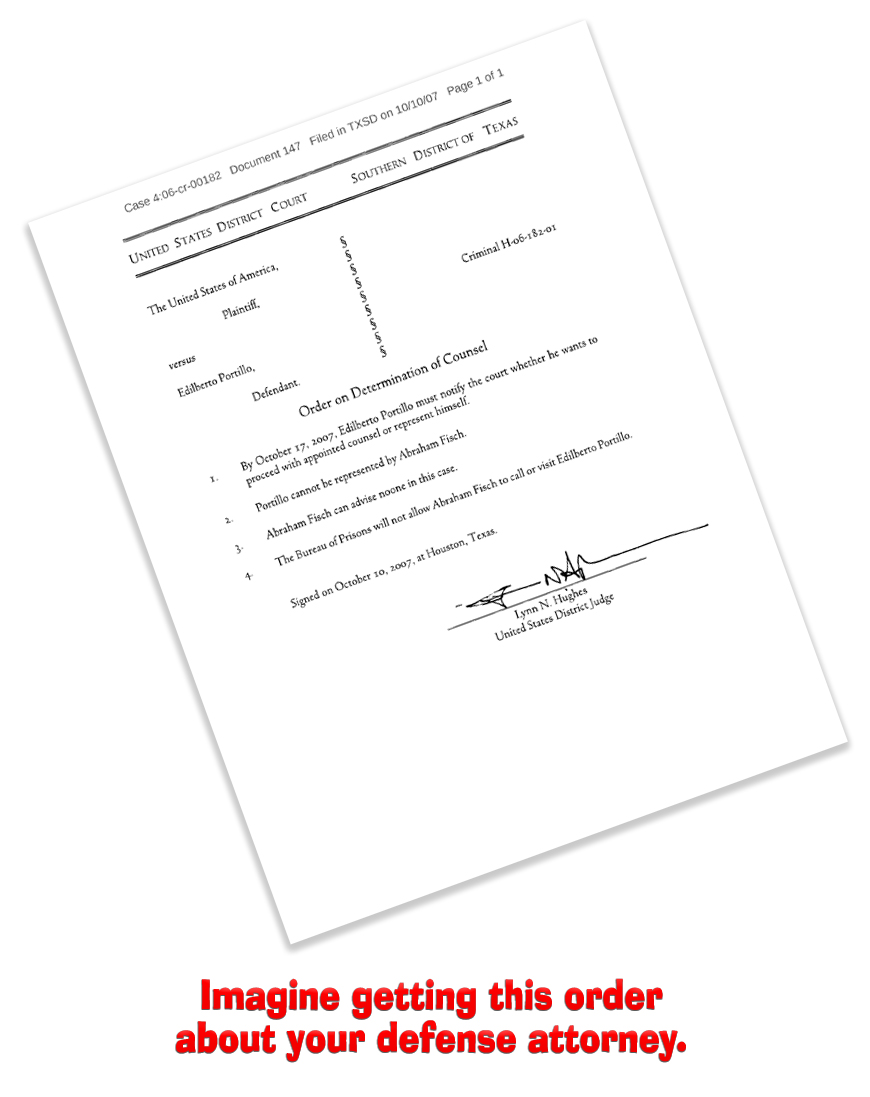 All but one. Anthony – a defense attorney who talked countless clients out of reasonable plea deals because he was allegedly bribing their way out of trouble, and who discouraged clients from preparing for trial for the spurious reason that their cases were going to be thrown out – complained to the district court that his defense attorney was ineffective. If so, this would truly be cosmic justice. But even lawyers who made a career out of screwing criminal defendants are entitled to effective counsel.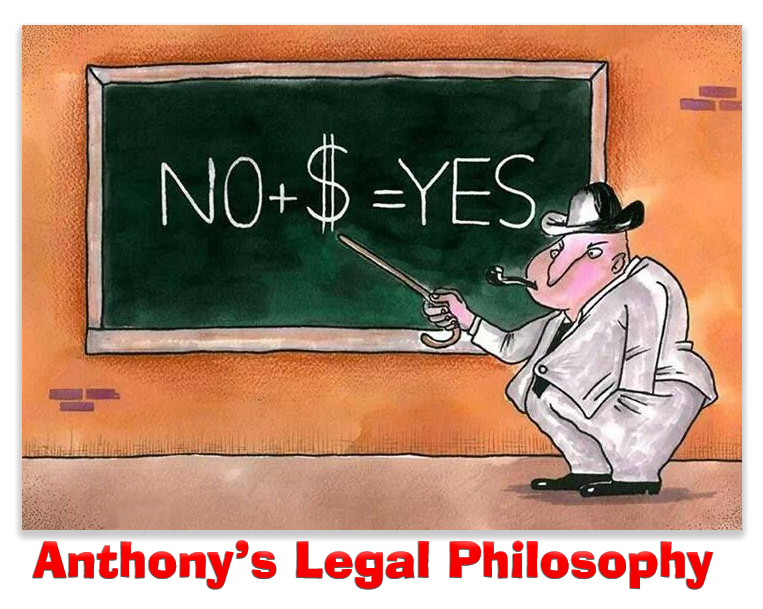 Anthony filed a motion before sentencing claiming his trial attorney was ineffective by (1) failing to interview key witnesses, including FBI agents; (2) failing to investigate potential defenses; (3) failing to introduce impeachment evidence; (4) failing to make offers of proof to admit exhibits; (5) failing to request proper jury instructions; and (6) refusing to ask for a trial continuance after counsel fell ill during trial and underwent surgery. Anthony supported his claims with affidavits and text message conversations between himself and counsel.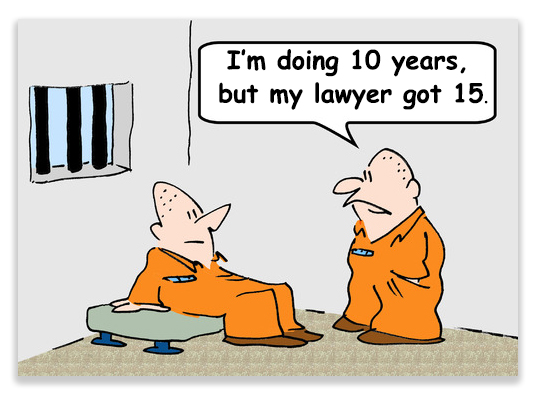 The district court threw out the motion without requesting further briefing or holding a hearing. On appeal, the 5th Circuit reversed the dismissal of the claims. The Court said, "We conclude that the factual issues underlying Fisch's claims of ineffective assistance cannot be determined on the current record. The Supreme Court has noted that such factual issues are best resolved by the district court on 28 U.S.C. § 2255 review. See Massaro v. United States, 538 U.S. 500, 505 (2003). Consequently, we decline to address Fisch's ineffective assistance claims on direct appeal. Nothing about our affirmance of Fisch's convictions affects Fisch's right to bring ineffective assistance of counsel claims—including those that were stated in Fisch's motion below—in a timely § 2255 proceeding."
Therefore, Anthony will get another bite of the apple in a 2255 motion. We have one prediction: whatever his trial counsel's failings (if there were any at all), they had nothing on the havoc Anthony deliberately wreaked on his clients.
United States v. Fisch, Case No. 15-20663 (5th Cir., Mar. 14, 2017)
– Thomas L. Root