We post news and comment on federal criminal justice issues, focused primarily on trial and post-conviction matters, legislative initiatives, and sentencing issues.

SCHADENFREUDE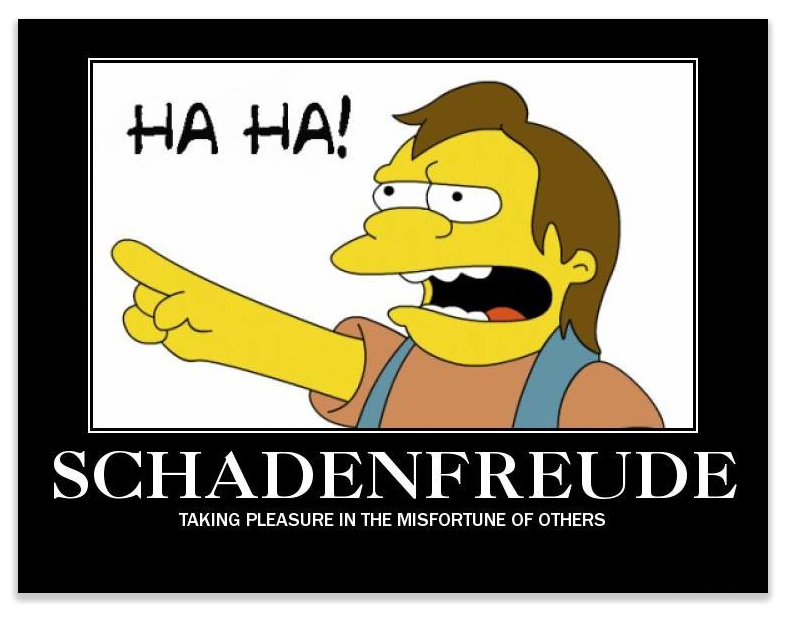 English lacks any word that captures the essense of "schadenfreude," a German word meaning taking delight in the misfortune of others. But schadenfreude is what anyone caring about the future of sentence reform must be feeling at the firestorm aimed at Attorney General Jeff Sessions – our own 21st Century American version of Vlad the Impaler – this past week.
The man who as a senator led the battle against the Sentencing Reform and Corrections Act of 2015, and as Attorney General has rescinded the BOP ban on further use of private prisons, was accused last week of perjuring himself when he told a Senate committee during his confirmation hearings that he had not had contacts with the Russian government while working with the Trump campaign. After revelations that he had met twice with the Russian ambassador, Democrats predictably called for his resignation.
Even if Sessions didn't commit perjury during his confirmation hearing, he could still be in other kinds of legal trouble. "It is, at best, very misleading testimony," said Richard Painter, formerly the top ethics lawyer in President George W. Bush's White House. "I don't go so far as to say that it's perjury, but there is a lesser charge of failing to provide accurate information to Congress. A nominee at a confirmation hearing has an obligation to provide full and complete information to Congress. Conduct that might be just short of perjury in a deposition in a typical civil case is entirely inappropriate in front of Congress."
Late last week, Sessions recused himself from involvement in any probe of Russian contacts with the Trump administration. The man Trump has nominated to hold that No. 2 DOJ job, Rod Rosenstein, faces a Senate confirmation hearing this week where Sessions' testimony and the potential for a special prosecutor are now expected to take center stage.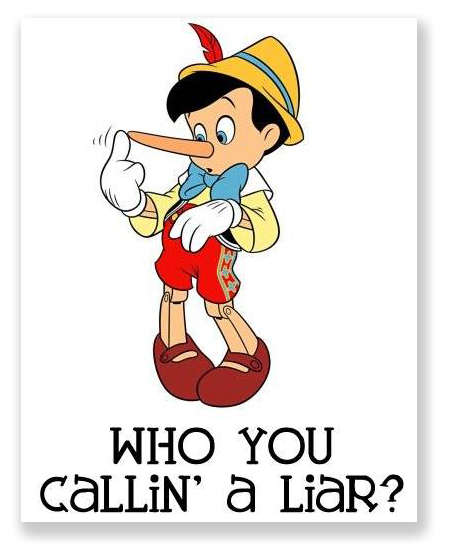 The damage to Sessions' reputation from the Russian disclosure could be substantial. He is a self-styled Mr. Law-and-Order, whose supposed respect for the rule of law has led him to fight against lightening drug sentences, because all drug dealers are "violent criminals." He also opposes a path to citizenship for people who entered the country illegally. During his confirmation hearings, Sessions's supporters repeatedly cited his "integrity" as so unquestionable that those alleging impure motives on his part during his days as a federal prosecutor were guilty of character assassination.
New York magazine last week said "Sessions is now seriously damaged goods after all the endless and interminable and redundant assurances he and his friends have made about his spotless honesty and love for the majesty of the law. He should have told the whole truth during his confirmation hearings. That's the simple proposition that all the finger-pointing and blame-shifting his allies try to utilize to get him out of this self-imposed jam cannot obscure."
The hobbling or, even better, removal of Sessions as Attorney General would be opportune. In his reversal of the private prison ban two weeks ago, Sessions hinted that increasing private prison capacity was premised on the "future needs" of the federal prison system. This suggests that many of the reforms of recent years may be subject to a substantial shift in policy, one that reverses the recent reductions in federal prison population.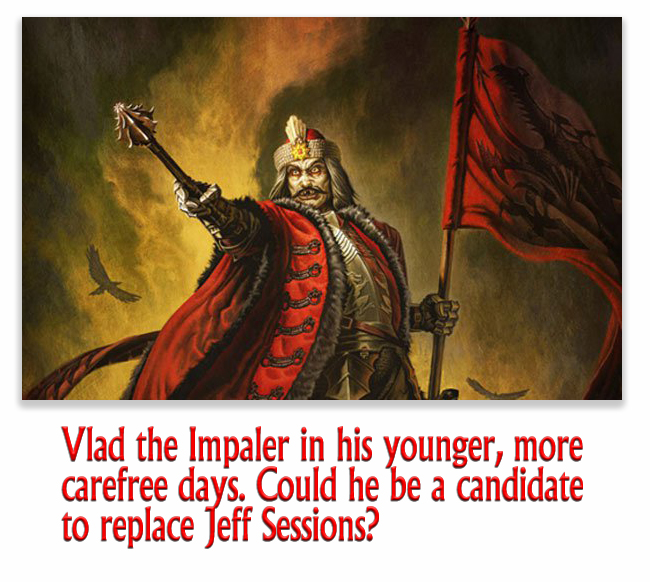 After almost eight weeks of the new Congress, no sentencing reform bills have yet been offered. Replacement of Sessions with virtually anyone more reasonable that Vlad the Impaler might improve the odds that Congress would take up such a measure. But Ohio State University law professor Doug Berman, who writes the respected Sentencing Law and Policy Blog, said last Thursday that he is "inclined to believe that AG Sessions and Prez Trump will resist these calls for the AG to resign over this latest Russian kerfuffle, but in all sorts of ways this development is disconcerting for the future work of the Department of Justice. Sessions seemed to me a controversial choice primarily because of his policy positions, and a whole lots of reputable folks were quick to assert that Sessions was a man of integrity who had the kind of values and character needed to be an effective Attorney General. This latest development would seem to weaken that claim and more broadly weaken Sessions' ability to be an effective AG."
Berman suspects Sessions' decision to recuse himself "from any matters arising from the campaigns for President of the United States" will be "more than good enough for Prez Trump and just good enough for most Republicans in Congress and not good enough for most Democrats in Congress." After all, as the Wall Street Journal observed this morning, Senate Minority Leader Chuck Schumer "may eventually call for everyone in the Trump Administration to resign.
USNews, The Price of Private Prisons (Feb. 25, 2017)
Washington Post, Six times Jeff Sessions talked about perjury, access and recusal — when it involved the Clintons (Mar. 2, 2017)
Business Insider, Top Bush ethics lawyer: Russia could have blackmail on Sessions, and he must resign (Mar. 2, 2017)
Politico, Sessions could face legal ordeal over testimony (Mar. 2, 2017)
– Thomas L. Root