We post news and comment on federal criminal justice issues, focused primarily on trial and post-conviction matters, legislative initiatives, and sentencing issues.

COMMUTATIONS – THE FINAL NUMBERS
The clemency frenzy is over, Obama's gone, and the final numbers are in. Mostly, they're as depressing as they are confusing.
First, the depressing: Over his 8 years in office, Obama granted 1,715 commutations while denying 19,357 petitions, for a grant rate of 8.1%. This means he denied 92 of every 100 petitions he saw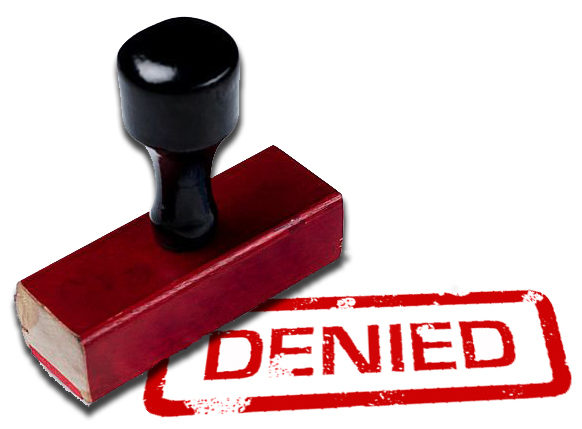 Second, the confusing: Clemency Project 2014, the volunteer lawyers who screened the clemency petitions for Dept. of Justice, said last Friday that over its two year run, it "completed screening of the more than 36,000 federal prisoners who requested volunteer assistance." The Clemency Project was entitled to withhold volunteer assistance from people it deemed not qualified – which is said was an "overwhelming majority" of the requests it received – but it was not entitled to deny the applications. Only the White House could do that.
So where did the rest of those applications go? In the final hours of Obama's presidency, the DOJ Office of Pardon Attorney said it reviewed every drug-related petition filed prior to August 31, 2016. However, there appear to be a lot of clemency petitions that were left stranded last Friday when Obama flew out of town. DOJ said 3,469 drug-related petitions filed after last August remain on file, as well as 4,412 petitions from federal inmates imprisoned for offenses other than drugs.
We have heard from a number of inmates who say their drug-related clemency petitions were filed before the August deadline – even some recommended by the Clemency Project – who have been neither granted nor denied. We have no official verification that this is so, but likewise we have no basis for disbelieving the reports we have received.
Yesterday, one inmate at a federal low-security prison in Texas said, "there are over 40 plus inmates here (along with me) that never heard a thing about our clemency. Most of us submitted it well before September (11 of them back in March) of last year. All of them but me is a drug offender."
DOJ says, "Consistent with historic practice, these remaining petitions will be processed by the Office of the Pardon Attorney and addressed by future Administrations."
It is also puzzling that only 66% of the 2,600 petitions recommended by the Clemency Project were granted.
"I think Obama tried to use the existing structure to do something that really hadn't been done before, and it think the structure just struggled," said New York University law professor Rachel Barkow, who is on the U.S. Sentencing Commission. "There's not enough people to deal with it, there was too much bureaucracy and it shouldn't be in the DOJ. It's asking too much to ask prosecutors to rethink what they already did."
The Clemency Project 2014, a cooperative effort of the American Bar Association and National Association of Criminal Defense Lawyers, recruited and trained about 4,000 volunteer lawyers from diverse practice backgrounds.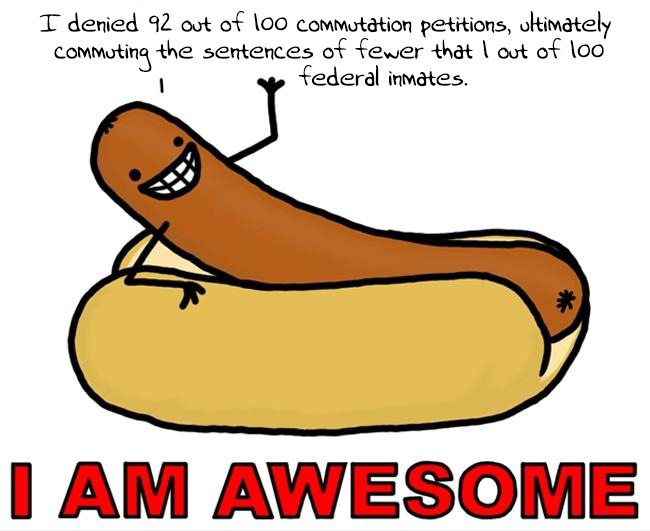 The Obama Administration was full of itself praising its record of 92 denials for every 8 grants. Deputy Attorney General Sally Q. Yates said, "With 1,715 commutations in total, this undertaking was as enormous as it was unprecedented, and I am incredibly grateful to the teams of people who devoted their time and energy to the project since its inception. By restoring proportionality to unnecessarily long drug sentences, this Administration has made a lasting impact on our criminal justice system."
Julie Stewart, who chairs Families Against Mandatory Minimums, was more realistic. She praised the clemency grants for the ones who got one, but said, "my heart aches for those who will not make the cut. After over two years of believing they may have a chance for freedom, they now see that door of hope closing. I can't imagine what the pall in the prisons will feel like on January 20 when President Obama leaves office."
DOJ Office of Pardon Attorney, Overview Of DOJ's Clemency Initiative (Jan. 19, 2017)
ProPublica, Obama Picks Up the Pace on Commutations, But Pardon Changes Still in Limbo (Jan. 5, 2017)
Clemency Project 2014, President Obama Caps Final Full Day in Office with 330 More Commutations (Jan. 20, 2017)
DOJ, Deputy Attorney General Sally Q. Yates Statement on the Clemency Initiative (Jan. 19, 2017)
Washington Post, Obama grants final 330 commutations to nonviolent drug offenders (Jan. 20, 2017)
– Thomas L. Root