We're still doing a weekly newsletter… we're just posting pieces of it every day.  The news is fresher this way…

BRINGING HOME THE 'BACON'
Inmate Mack had a sweet job in the prison commissary. He's a Muslim (a religion which, unlike Catholicism, has not been made fun of in the Clinton campaign's hacked emails). But who needs progressives to mock your faith when you have correctional officers?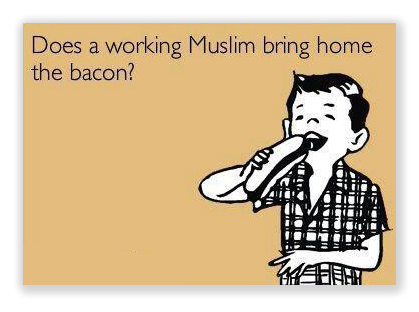 One day at work, Mack said, one of his supervising correctional officers slapped him on the back. Mack didn't think much of it until he got off his work shift, and a fellow inmate informed him that he had an "I LOVE BACON" sticker stuck to the back of his shirt. (Islam requires its adherents to abstain from contact with pork products.) Mack was not amused, and complained to the officer who had put the sticker on him. The CO asked Mack if he had a problem with that, saying, "don't worry, you'll be looking for another job soon!" A few days later, while Mack was at work, the same officer loudly told Mack in the presence of other inmates that "there is no good Muslim, except a dead Muslim!"
Following the rules, Mack spoke to his supervisor's supervisor, about the anti-Muslim conduct and statements. About a week later, Mack was fired from his commissary position for allegedly bringing in other inmates' commissary slips. Mack denied doing so, and contends instead he was fired for complaining about the BACON sticker and his boss's anti-Muslim rants.
Mack sued for money damages, alleging his 1st Amendment rights had been violated. Additionally, he claimed violations of his 5th Amendment rights and the Religious Freedom Restoration Act ("RFRA"). The District Court dismissed all of his claims.
This week, the 3rd Circuit reversed, holding that inmates have a right under the "Petition Clause" of the 1st Amendment to bring oral grievances to prison officials without fear of official retaliation. The Court also ruled that the RFRA prohibits officers' conduct that substantially burdens the practice of religion; and the 1st Amendment and RFRA claims let an inmate seek money damages from an official sued in his individual capacity.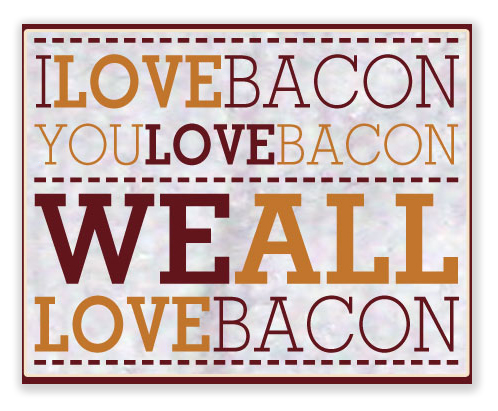 Under the landmark Supreme Court case Bivens v. Six Unknown Named Agents of the Federal Bureau of Narcotics, people may seek money damages from government officials who violate their constitutional rights. In this case, the 3rd Circuit said, prisoners, "like other individuals, have the right to petition the Government for redress of grievances" and this right "must be freely exercisable without hindrance or fear of retaliation." The ability to enforce this right with a Bivens action must be "available to an inmate who was falsely charged with misconduct in retaliation for exercising his First Amendment petition rights."
The government argued "prison is a unique setting in which inmates and guards are in constant and often contentious contact with each other… Holding that every oral complaint by a prisoner to a prison guard is constitutionally protected would provide too many opportunities for prisoners to lodge frivolous lawsuits. "
The Court rejected that position:
While we appreciate the Government's concerns, we are not persuaded that an oral grievance should not receive constitutional protection solely because it is lodged by a prisoner as opposed to a civilian. It is well-established that inmates do not relinquish their First Amendment right to petition by virtue of being incarcerated. It is also true, as the Government emphasizes, that an inmate only 'retains those First Amendment rights that are not inconsistent with his status as a prisoner or with the legitimate penological objectives of the corrections system.' But under the facts alleged, there is no reason for us to think that the First Amendment rights Mack seeks to vindicate here are incompatible with his status as a prisoner.
Mack complained to the officers for the specific purpose of seeking redress. His issue concerned a prison guard's conduct that prison rules prohibit — religious harassment by correctional officers.  As the Court noted, Mack's "complaint was not obscene or inappropriate. In fact, the Government concedes that Mack's oral grievance was 'minimally disruptive and arguably valuable.' And Mack complained almost immediately after the harassment occurred, undermining any contention that Mack formulated some sort of plan to lodge a complaint in order to bring a frivolous lawsuit.' In fact, the Court observed, "BOP procedures require inmates to present an issue informally to staff before filing a formal grievance, and require wardens to establish procedures to allow for the informal resolution of inmate complaints." In fact, the prison's own inmate handbook explains that "Executive Staff and Department Heads regularly stand mainline at the lunch meal and you are encouraged to bring legitimate concerns to their attention."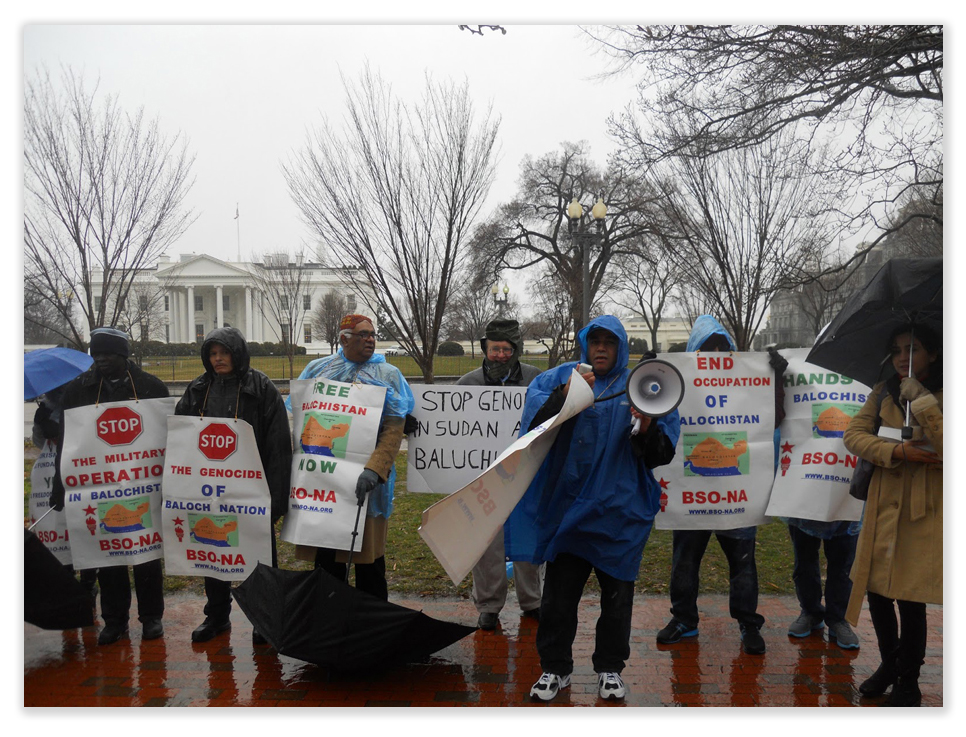 Under the circumstances of this case, the Court said, "these factors lead us to conclude that Mack's oral grievance is entitled to constitutional protection."
The Court concluded that "at first blush, this case may seem to lack merit. But Mack's allegations, taken as true, raise legitimate concerns about how he was treated in prison. This case has also raised several unsettled issues about how or if a litigant such as Mack may obtain relief… We conclude that Mack's First Amendment retaliation and RFRA claims may proceed…"
Mack v. Warden, Case No. 14-2738 (3rd Cir. Oct. 11, 2016)