We're still doing a weekly newsletter … we're just starting to post pieces of it every day.  The news is fresher this way …

BROKEN RECORD

We don't want to seem like a broken record, but the appellate courts keep cranking out the second-and-successive denials, and every one of them seems to contain a different nugget of interest.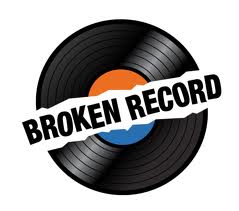 William Hunt sought permission from the 11th Circuit to file a second-and-successive 2255 motion under Johnson v. United States, arguing that his sentence under 18 U.S.C. § 924(c) was infirm because the crime in which he was using a handgun – armed bank robbery – is no longer a crime of violence. This seems a stretch to us, but Will only asks permission to make the argument to a district court that his Guidelines were improperly enhanced, so this is probably not the time to punch holes in his case on the merits.
The 11th Circuit denied Will Hunt's second-and-successive application yesterday, noting that currently circuit precedent held that his claim was meritless. However, the Court noted that while its Matchett decision "determined that the void-for-vagueness doctrine does not apply to advisory Guidelines… we note that the Supreme Court recently granted certiorari in Beckles v. United States… which raises the question of whether Johnson applies to the Guidelines. Should Beckles abrogate our decision in Matchett, Hunt may be able to file a § 2255 petition based on Johnson."
Thus, the Circuit denied Will Hunt's second-and-successive application "without prejudice, with leave to file another application after the Supreme Court's decision in Beckles."
Compare this treatment to the peremptory denial of Gary Baptiste last week.
In re Hunt, Case No. 16-14756-J (11th Cir. July 18, 2016)