We're still doing a weekly newsletter … we're just starting to post pieces of it every day.  The news is fresher this way …

BEATING YOUR HEAD AGAINST THE WALL
Gary Baptiste is a guy who never gives up. When he wasn't able to convince the 11th Circuit that he should be allowed to file a Johnson claim in a second-and-successive 2255 motion, he turned right around and tried again..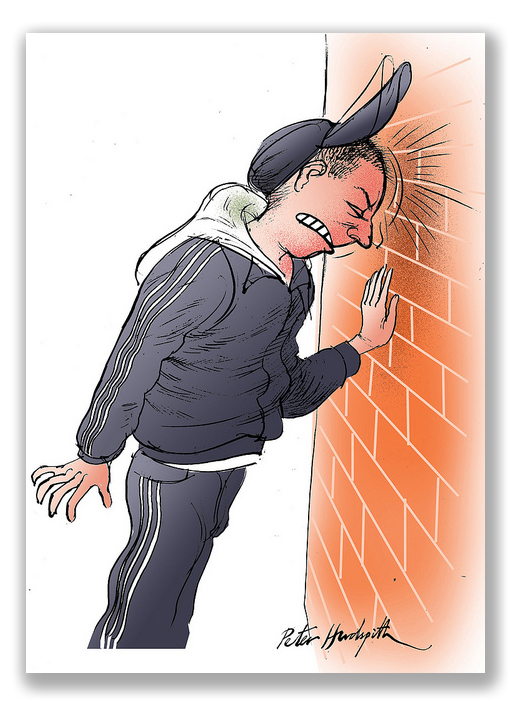 Gary's problem is that he has an 18 U.S.C. Sec. 924(c) sentence for carrying a firearm during a drug trafficking offense or crime of violence. The Court previously found that the underlying crime – trying to rip off a drug stash house – was a drug trafficking offense. Gary argued it was a really a crime of violence, and that it didn't count after Johnson v. United States.
The 11th Circuit didn't buy the argument when he first presented it a month ago, and it didn't buy it this time, either. But in so doing, the Court made some troubling precedent.
A number of prisoners applied for leave to file second-and-successive 2255 motions addressing Johnson's application to the Guidelines "career offender" residual clause or the "crime of violence" defined in 18 U.S.C. Sec. 16, or even 924(c). They filed prior to June 26th to meet the 2255(f) procedural deadline, only to have circuits like the 11th hold that Johnson didn't reach beyond the Armed Career Criminal Act. Now, with Beckles v. United States pending before the Supreme Court, it is reasonably likely that Johnson will be extended to all definitions of "crime of violence," wherever found in the criminal code or sentencing guidelines.
In Gary's case, the 11th Circuit observed that 28 U.S.C. Sec. 2244(b)(1) directs that a "claim presented in a second or successive habeas corpus application under section 2254 that was presented in a prior application shall be dismissed." The 11th said that while it was written to apply to state prisoners, the "command of § 2244(b)(1) applies with equal force where a prisoner seeks leave to file a second or successive habeas motion based on a claim we rejected in a previous application seeking such leave."
The appellate panel held that "Sec. 2244(b)(1)'s mandate applies to applications for leave to file a second or successive § 2255 motion presenting the same claims we have already rejected on their merits in a previous application… In short, where we have already denied an application for leave to file a second or successive motion under § 2255 on the merits, we are required by statute and our caselaw to reject a subsequent application raising the same claim."
In re Gary Baptiste, Case No. 16-13959 (11th Cir. July 13, 2016)