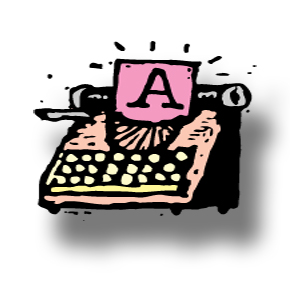 Vol. 2, No. 33
This week:
Appellate Courts Continue To Argue For Expansion Of Johnson
BOP Not Running Pell Mell to Pell Pilot Project
How Long Is Long Enough?
Critics Urge Grand Obama Clemency Gesture
What Did He Know And When Did He Know It?
Rough Week For The Country… And For Sentence Reform

APPELLATE COURTS CONTINUE TO ARGUE FOR EXPANSION OF JOHNSON
The 2255 filing deadline may have passed for Johnson v. United States claims, but the case continues to make waves.

Last Thursday, the 6th Circuit joined the 7th and 9th Circuits in holding that the definition of "crime of violence" in 18 U.S.C. § 16 – even as applied in a purely civil deportation proceeding under the Immigration and Nationality Act – is unconstitutionally vague. Although Johnson related only to 18 U.S.C. § 924(e)(2)(B)(ii), the panel said, "the wide-ranging inquiry required by these two statutory phrases are one and the same, and we therefore hold that the immigration code's residual clause is likewise unconstitutionally vague."
Meanwhile, an 11th Circuit panel denied Leonard Sapp the right to file a second-and-successive 2255 motion challenging application of the career offender Guidelines to his sentence in light of Johnson. That decision was fully hardly a surprise. "In In re Griffin, the panel said, "we held that our reasoning in Matchett applied with equal force to the residual clause of the career-offender guideline in the context of the mandatory Guidelines. The Supreme Court has recently granted certiorari in Beckles v. United States, 616 F. App'x 415 (11th Cir. 2015), which raises the question of whether Johnson applies to the Guidelines. While we respectfully disagree with the holding of Griffin, we are nonetheless bound by that decision."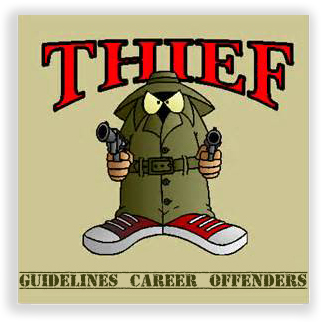 What makes the Sapp decision so unusual is that all three judges on the panel joined in a single concurrence to their own majority opinion, explaining that "although we are bound by Griffin, we write separately to explain why we believe Griffin is deeply flawed and wrongly decided." The judges proceed to dismember the Griffin decision that Johnson could not apply to a "career offender" sentence – even one under the mandatory, pre-Booker Guidelines – concluding that while the 5th and 8th Circuits have recently denied second-and-successive applications where the claim was that Johnson affected "the residual clause of the advisory career offender guideline, as far as we can tell no other circuit has held that the residual clause of the mandatory career offender guideline is categorically immune from a Johnson challenge."
These holdings strengthen the case for application of Johnson to the Guidelines "career offender" provision, now before the Supreme Court in Beckles v. United States.
Shuti v. Lynch, Case No. 15-3835 (6th Cir. July 7, 2016)
In re Sapp, Case No. 16-13338-J (11th Cir. July 7, 2016)

BOP NOT RUNNING PELL MELL TO PELL PILOT PROJECT
We reported last week on an Obama administration decision to run a pilot program – the Second Chance Pell – at selected prisons, offering Pell grants to inmates despite a 1994 law prohibiting paying for prisoners to take college courses. It turns out that BOP is a virtual no-show on the Second Chance Pell list.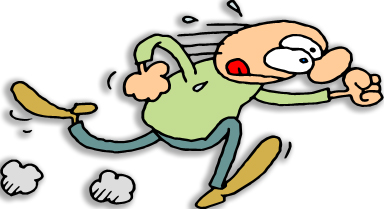 The U.S. Dept. of Education chose 67 colleges and universities across the country to participate in Second Chance Pell. While state institutions ran pell mell to participate in the Pell program, a list of participating prisons issued by DOE last week included only five out of 122 federal facilities: FCI Gilmer (West Virginia); FCI Milan (Michigan); FCC Beaumont (Texas); FMC Devens (Massachusetts); FCI Raybrook (New York); and FCI Bennettsville (South Carolina).
Tacoma News-Tribune, Prison Pell grants offer second chance for inmates reclaiming their lives (July 4, 2016)
DOE List of Second Chance Pell Participants (July 7, 2016)


HOW LONG IS LONG ENOUGH?
Lavelle Phillips was caught with a gun and charged as a felon in possession. That's pretty straightforward. His argument to the 9th Circuit – that the 2nd Amendment did not permit him to be charged – was anything but straightforward. The Court affirmed his conviction, but raised some fascinating questions.
Phillips' prior conviction was for misprision of felony, the crime of having knowledge that a felony has been committed but concealing it by not reporting it as soon as possible. Phillips argued that misprision was a "passive crime of inaction" that could not constitutionally keep him from possessing a gun.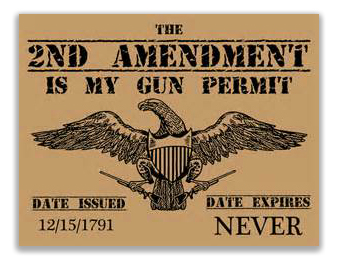 The Court ruled that the test was whether Congress would have had such a felony in mind when it banned gun possession by convicted felons. The current misprision statute "is functionally identical to its predecessor, enacted by the First Congress as a part of the Crimes Act of 1790 (prior to the ratification of the Second Amendment)," the Court said. "Because actions of the First Congress provide 'contemporaneous and weighty evidence' of the Constitution's meaning, we are hard pressed to conclude that a crime that has always been a federal felony cannot serve as the basis of a felon firearm ban, simply because its actus reus may appear innocuous."
The 9th Circuit noted in passing that "there are good reasons to be skeptical of the constitutional correctness of categorical, lifetime bans on firearm possession by all felons," and the opinion suggests that the common law origin of such bans never intended them to be lifetime and permanent. The Court left that issue for another day.
United States v. Phillips, Case No. 14-10448 (9th Cir. July 6, 2016)


CRITICS URGE GRAND OBAMA CLEMENCY GESTURE
It's no secret that Obama's goal of commuting 10,000 federal sentences is on life support. So far, the President has approved 348 commutations, almost all since the clemency initiative was launched in 2014. But nearly 12,000 prisoner petitions remain undecided, despite the fact DOJ estimates that as many as 2,000 of them seem to satisfy Obama's rather strict criteria.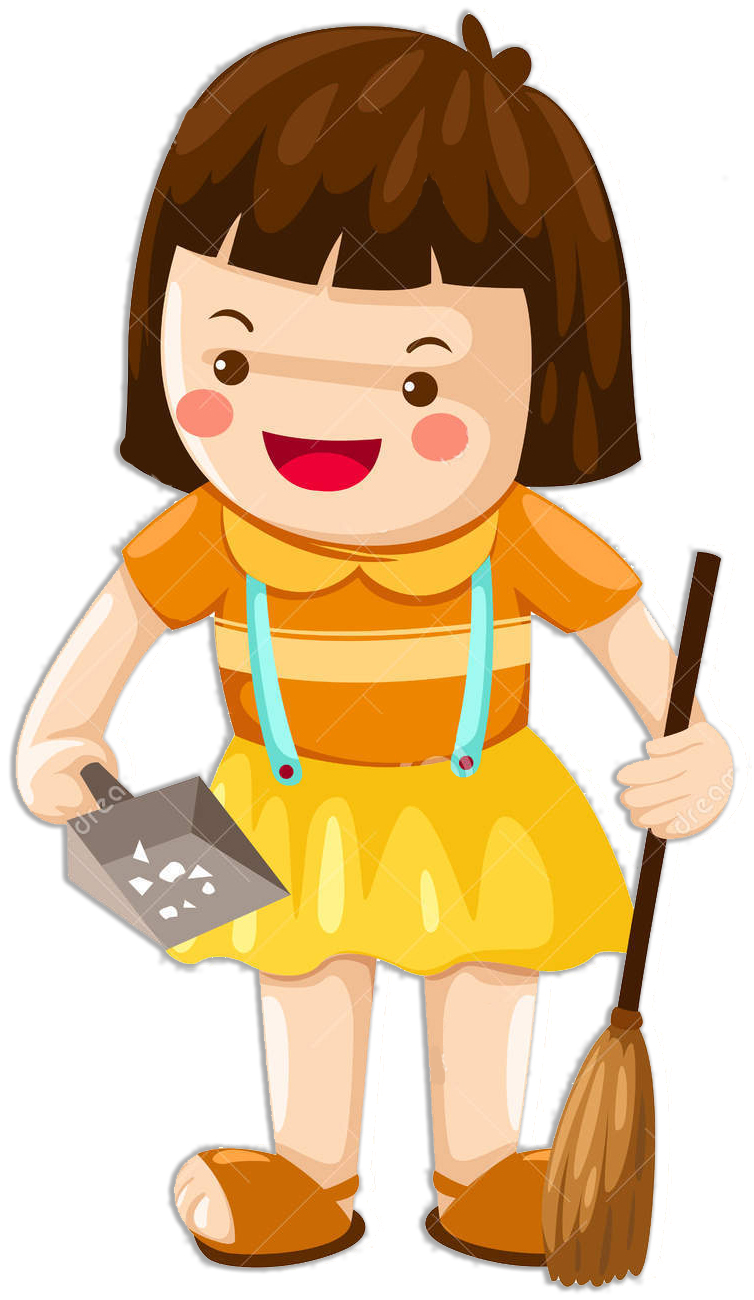 The lack of staffing, overly restrictive standards and insufficient funding have hampered the clemency effort. Now that Obama is down to six months left in office, criminal justice experts wrote two weeks ago urging him to speed up the process in order to give everyone who qualifies a meaningful chance to be considered.
The New Yorker magazine last week suggested the most obvious solution to both the procedural problems and the limiting clemency criteria would be to consider cases not individually but categorically. Marc Mauer of the Sentencing Project, a retired federal judge Nancy Gertner, and law professor Jonathan Simon recommended that Obama follow that path, like Gerald Ford and Jimmy Carter did in granting amnesty to broad categories of draft resisters after the Vietnam War, of granting clemency to broad groups of inmates.
One such category, the magazine suggested, might be crack-cocaine sentences handed down before the Fair Sentencing Act of 2010. "Through a categorical commutation, Obama could adjust the sentences of all those convicted under the one-hundred-to-one regime to the penalties Congress now deems appropriate. Such a measure would provide immediate relief to some five thousand prisoners."
In an opinion piece in The New York Times last week, a law professor suggested that Obama ought to use his pardon power to permit illegal immigrants to stay in the country, too.
The New Yorker, Why Hasn't Obama's Clemency Initiative                  Helped More Nonviolent Drug Offenders? (July 4, 2016)
The New York Times, Can Obama Pardon Millions of Immigrants?   (July 6, 2016)

WHAT DID HE KNOW AND WHEN DID HE KNOW IT?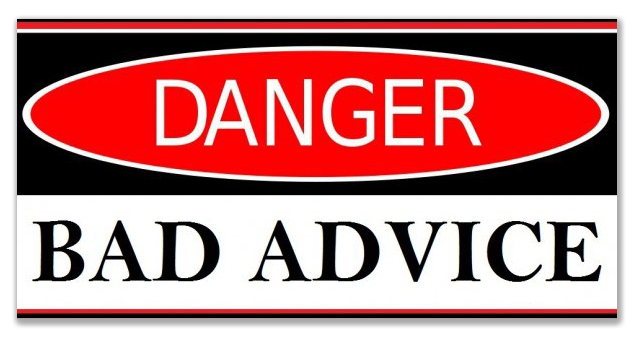 Alfonso Torres-Chavez's lawyer was ready to go to the mat for his client at trial, fighting the drug conspiracy charges with the time-honored "you've got the wrong guy" defense. The government, however, had lined up snitches, voice analysis experts and documentary evidence to show that they did have the right guy. Alfonso got mauled at trial.
Before trial, the government offered Alfonso a 10-year plea deal. Alfonso says his lawyer told him not to take it, because the government didn't have enough to convict. Oops.
Alfonso filed a § 2255 motion, arguing his lawyer was ineffective for the bum advice on the plea. The district court threw the motion out without a hearing, finding that counsel's advice to go to trial was not objectively unreasonable.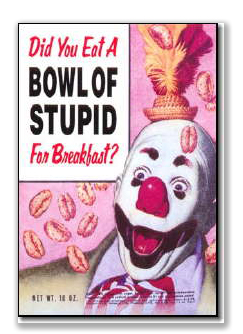 Last week, the 7th Circuit reversed, and sent the case back for a hearing. The Court said that "if we assume… that Torres-Chavez's counsel knew about all the evidence that was presented at trial when the plea offer was made, then his counsel's performance was deficient. But our analysis does not stop here, since the relevant inquiry is what Torres-Chavez's counsel knew when the plea offer was rejected, not what he knew at the conclusion of the trial… Here, the record does not show whether at the time of the plea offer, Torres-Chavez's counsel knew about the informant's testimony, the linguist's testimony, the phone-call recordings, or the flight records."
If the district court were to find that when he advised Alfonso not to take the plea, "counsel knew about all the evidence," the Court said, "then his performance was unreasonable. But if an evidentiary hearing reveals that he did not know about certain of the government's evidence, then his assistance may have been constitutionally adequate."
Torres-Chavez v. United States, Case No. 15-1353                                      (7th Circuit, July 7, 2016)


ROUGH WEEK FOR THE COUNTRY… AND FOR SENTENCE REFORM
Hopes are waning for passage of the Sentencing Reform and Corrections Act of 2015, as the election season kicked into high gear. Still, last week began with some voices – like a Houston Chronicle editorial – arguing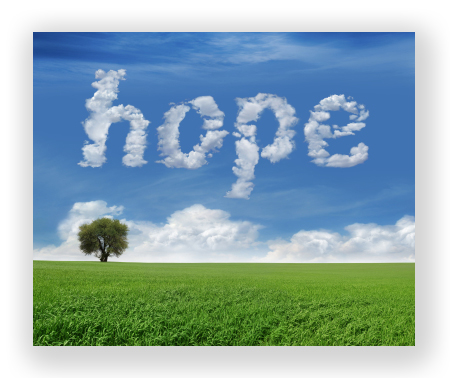 that "we know Congress can get the work done. The House just passed a compromise mental health bill on Wednesday that has a bipartisan counterpart in the Senate. As the clock ticks down, these are the sorts of moves that voters should want to see, and passing criminal justice reform before the buzzer would be a victory for everyone."
But the week ended with tragedy in Dallas. The Marshall Report observed last Saturday night that "in the world of criminal justice, pushes for change can be diverted or stalled by major news events. In recent days, the shooting of two black men by police — captured on video — mobilized demonstrations across the country, demanding police be held more accountable for violent encounters with black civilians. But the sniper killings of five officers in Dallas seems to have stiffened the opposition to reforms. With legislation to reduce prison terms for some crimes stalled by election-year politics and efforts to repair police-community relations moving slowly, leaders across the political spectrum are watching to see if such efforts can survive this heated moment."
Even before Dallas, the outlook was not promising for sentence reform. The Senate only has 48 more work days planned in 2016, and the House only has 38 days left. Neither chamber has brought the SRCA to the floor for a vote. A new Congress starts in January, meaning that any bill still pending at the end of the year will disappear, and the process must start over in 2017.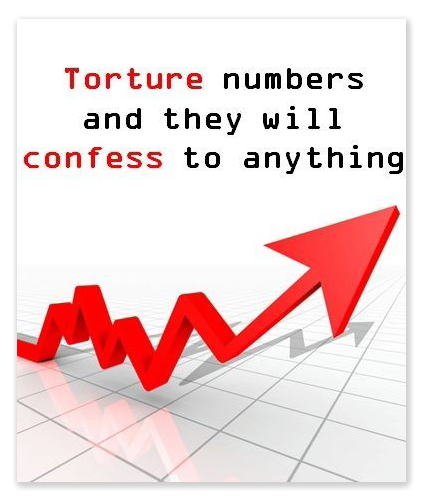 Last week's shootings in Dallas help feed a national misperception that makes passage of sentence reform very difficult. Last October, 70% of Americans asked told Gallup pollsters that crime is on the increase. Presumptive Republican presidential nominee Donald Trump regularly claims that "crime is rising." Surges in violence in cities like Chicago are top stories on the news, despite the fact that – as the conservative Weekly Standard pointed out last week – "there's almost no evidence of either a significant rise in crime or a fundamental change in the largely effective anticrime policies — better policing tactics and increased incarceration — that were adopted starting in the 1980s. Recent efforts at criminal-justice reform, ranging from the Sentencing Reform and Corrections Act pending in Congress to changes in local police practices, couldn't have plausibly affected national crime rates. On the whole, there's little reason to panic about rising crime or to think that modest reforms under consideration will do harm." But it matters little what the facts show. What matters is what the public – and members of Congress – believe the facts to be.
Amy Povah, who served a decade for a federal drug offense and now runs a nonprofit foundation that educates the public about sentencing and conspiracy law reform, argued in Politico last week that "it is critical that the Sentencing Reform and Corrections Act currently pending in the Senate and the Sentencing Reform Act in the House of Representatives pass and be signed into law so that thousands of incarcerated people will also be able to benefit from having a second chance at life. It is also critical that Sen. Tom Cotton [R-Arkansas] rethink his position on criminal justice reform and base his views on facts, not myths." It's hard to get people to calmly reflect on their misconceptions when cable news is shrieking about the latest crisis.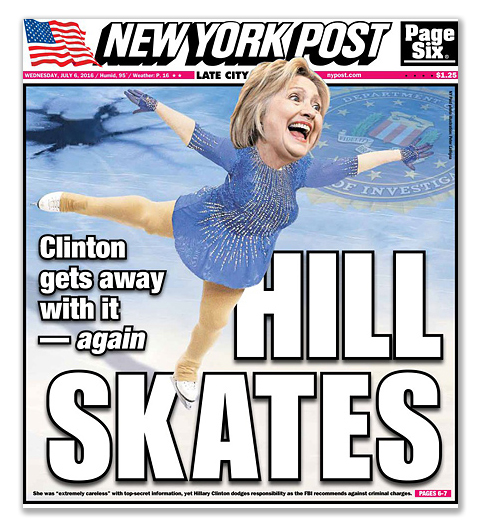 The other criminal justice news last week, the FBI's pass on Hillary Clinton, led to some wry commentary in the libertarian publication Reason. A sticking point in sentence reform was the conservative push to add mens rea reform to federal law, a change many Democrats oppose. A Reason editor suggested that Hillary's supporters now "should have a new appreciation for the legal concept of mens rea — literally, 'defendant's mind' — because it looks like it will save her from federal prosecution for her use of a personal email server as secretary of state." In recommending that DOJ not charge Clinton, FBI Director James Comey "distinguished her 'extremely careless' handling of 'very sensitive, highly classified information' from previous cases involving 'intentional and willful mishandling'."
The Reason article argued that "innocent acts, honest mistakes, and simple accidents can lead to criminal convictions that deprive people of their liberty and property, ruin their reputations, and carry lifelong collateral consequences ranging from impaired occupational opportunities to the loss of constitutional rights. That's a serious problem recognized by Democrats as well as Republicans, as demonstrated by the bipartisan support for mens rea reform in the House of Representatives. Yet Senate Democrats dismiss the proposed changes… as 'corporate protection.' They blame Republican insistence on mens rea reform for imperiling a criminal justice reform bill that until recently seemed likely to pass this year. It would be a shame if disagreement on this issue prevented Congress from reducing excessively harsh federal sentences. But Senate Democrats' critique of mens rea reform is seriously misguided, if not downright disingenuous."

Legal Information Services Associates provides research and drafting services to lawyers. With over 20 years experience in post-conviction motions and sentence modification strategy, we provide services on everything from direct appeals to habeas corpus to sentence reduction motions to halfway house and home confinement placement. If we can help your client, we'll tell you that. If what your client wants to do is futile, we'll tell you that, too.
If you have a question, contact us using our handy contact page. We don't charge for initial consultation.