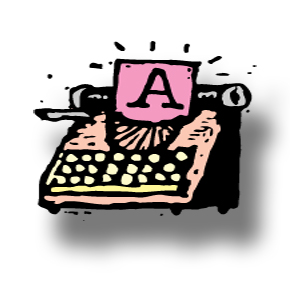 Vol. 2, No. 26
This week:
4th Circuit Gives Green Light to "Career Offender" Johnson Claims
Dog Bites Man – New York Corrections Officer Union Chief Busted by FBI
Irreconcilable Differences at 7th Circuit over Drug Quantities
Sentencing Commission Proposes Priorities for Next Year
"You Again?" Supreme Court Finds Due Process Right to Judge Recusal
Sentence Reform has 'Momentum'… or is it the 'Same Ol' Same Ol''?

4TH CIRCUIT GIVES GREEN LIGHT T
O "CAREER OFFENDER" JOHNSON CLAIMS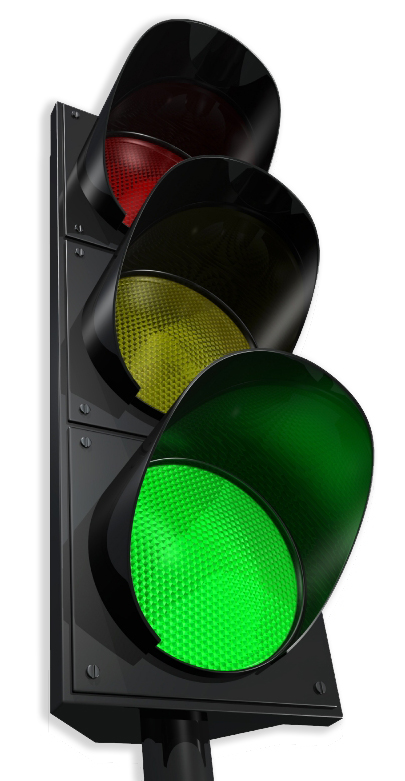 With the deadline for filing Johnson v. United States claims only two weeks away, the 4th Circuit Court of Appeals last week hesitantly joined the majority of circuits that have already held that Johnson's invalidation of the Armed Career Criminal Act's "residual clause" applies with equal force to the Guidelines' "career offender" crime-of-violence definition.
Creadell Hubbard was convicted of bank robbery in 1989 and sentenced as a career offender. Back then, the Guidelines incorporated word for word the crime-of-violence definition set out in 18 U.S.C. § 16(b). Creadell filed and lost his sole 2255 motion in 1997. But because one of the predicate crimes for his "career offender" sentence was a Kentucky 3rd degree burglary, he now arguably falls under the Johnson holding. Thus, Creadell applied to the 4th Circuit for permission under 28 U.S.C. § 2244 to file a second 2255 motion.
The government argued that Johnson does not apply to "career offender" sentences like Creadell's. The Court disagreed, holding that "all Hubbard need show is that there is 'a new rule of constitutional law, made retroactive to cases on collateral review by the Supreme Court, that was previously unavailable'… The government is making a merits argument: its contention that the Johnson rule does not render similar language in a closely related provision unconstitutional is an argument about the proper application of the new rule in Johnson. And at this stage, a merits argument faces an almost insurmountable hurdle: while determining whether to authorize a successive petition 'may entail a cursory glance at the merits… the focus of the inquiry must always remain on the § 2244(b)(2) standards'."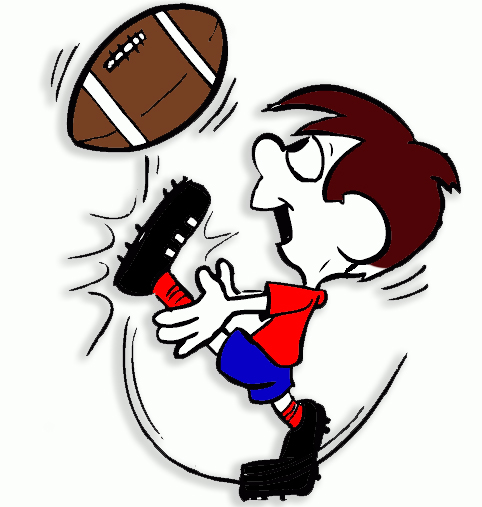 The Court punted on the question of whether Johnson applied to the "career offender" guidelines, but did say that "the fact that two federal circuit courts already have concluded that § 16(b) is unconstitutionally vague under Johnson likely is enough to establish that Hubbard has made "a sufficient showing of possible merit to warrant a fuller exploration by the district court." It is enough that "application of Johnson to § 16(b) as incorporated into the Sentencing Guidelines might render the career-offender residual clause that was applicable at the time Hubbard was sentenced unconstitutional."
Coincidentally, SCOTUS last week "relisted" two petitions for certiorari which ask whether Johnson applies to Guidelines "career offenders." A "relist" is uncommon, happening when a certiorari petition will be reconsidered at an upcoming certiorari conference after the Supreme Court did not act on it at a prior conference. What a "relist" implies is harder to figure. Sometimes it means nothing. Sometimes it means Justices are trying to round up enough votes for their position, or they want to study it more, or they want to double-check their decision to hear a case before announcing a grant of certiorari.
In re Creadell Hubbard, Case No. 15-276 (4th Cir. June 8, 2016)
Beckles v. United States, Case No 15-8544
Jones v. United States, Case No. 15-8629

DOG BITES MAN – NEW YORK CORRECTIONS OFFICER UNION CHIEF BUSTED BY FBI
The longtime president of the nation's largest municipal jail guard union was paid large bribes in exchange for steering $20 million in union money to a hedge fund, according to a criminal complaint filed last week in the Southern District of New York.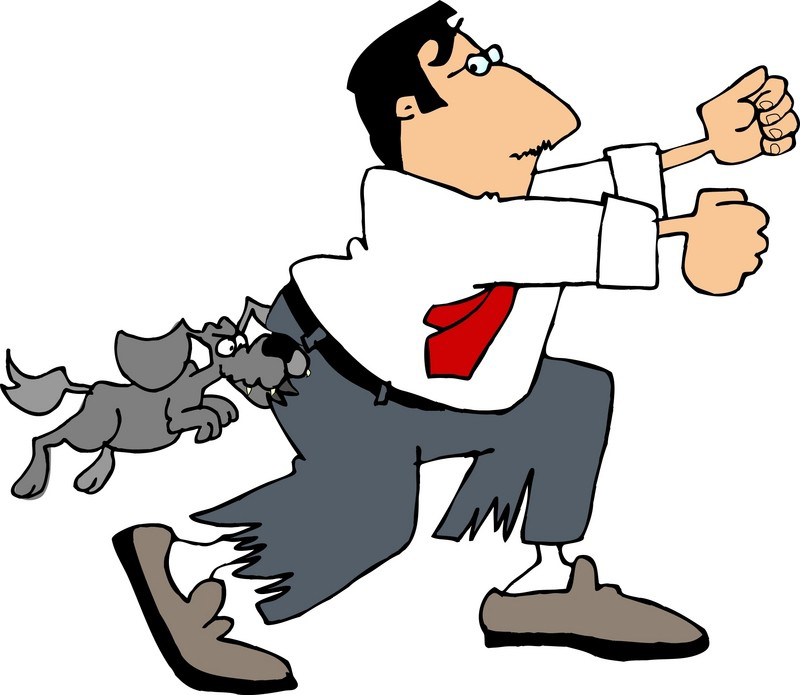 Norman Seabrook, president of the 9,000-member New York City Correction Officers' Benevolent Association, and Murray Huberfeld, the hedge fund's founder, were arrested by FBI agents on conspiracy and fraud charges last Wednesday.
A smiling Seabrook said as he left the courthouse after the bond hearing: "I feel like a million dollars."
New York Times, Correction Union Boss, Hedge Fund Founder Face Fraud Charges (June 8, 2016)


IRRECONCILABLE DIFFERENCES
When the jury convicted Christopher Saunders of a drug conspiracy, it found beyond a reasonable doubt he had been involved with over 100 but less than 1,000 grams of heroin. At sentencing, however, the judge found the conspiracy involved 3,690 grams of the white stuff. This kind of sentencing finding – at odds with what the jury found – is something with which many drug defendants are familiar.
Chris appealed, arguing that the jury verdict had found beyond a reasonable doubt that he had been involved with less than 1,000 grams of heroin. Last Friday, the 7th Circuit disagreed.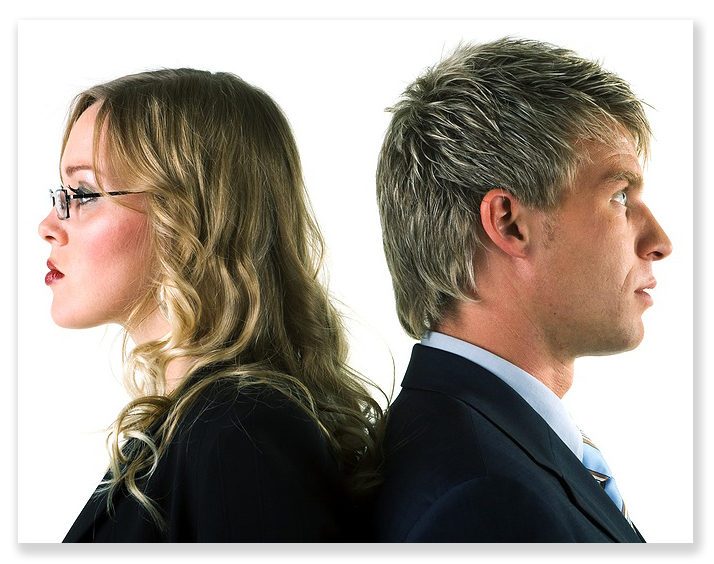 The 2-1 majority opinion held that "the jury merely found that the government had failed to carry its burden to prove beyond a reasonable doubt that more than 1,000 grams of heroin were involved," not that the evidence showed beyond a reasonable doubt that the defendants did not have more than a kilo. "Because we believe the form cannot be properly read as a factual finding that less than 1,000 grams were involved," the 7th said, "the sentencing court was permitted to find a higher drug quantity by a preponderance of the evidence."
What makes Saunders interesting is Judge Manion's reasoned dissent. He argues that "the jury in this case found beyond a reasonable doubt that the drug amount was between 100 grams and 1 kilogram. This necessarily implies that the jury found the offense did not involve 3.69 kilograms, but at sentencing, the district court found a 3.69-kilogram amount. These findings are irreconcilable…"
Judge Manion argued that "the two results in this case cannot square: the defendants cannot have (1) possessed less than 1 kilogram and (2) also possessed 3.69 kilograms. By flatly contradicting the jury's express factual finding, the sentencing judge in this case violated Saunders' Sixth Amendment rights… And if the jury system is to mean anything, this outcome is a problem."
United States v. Saunders, Case No. 13-3910                                                 (7th Cir. June 10, 2016)


SENTENCING COMMISSION PROPOSES PRIORITIES FOR NEXT YEAR
The U.S. Sentencing Commission last week issued a notice to identify tentative priorities for the next year, none of which includes retroactivity for any drug or career offender changes.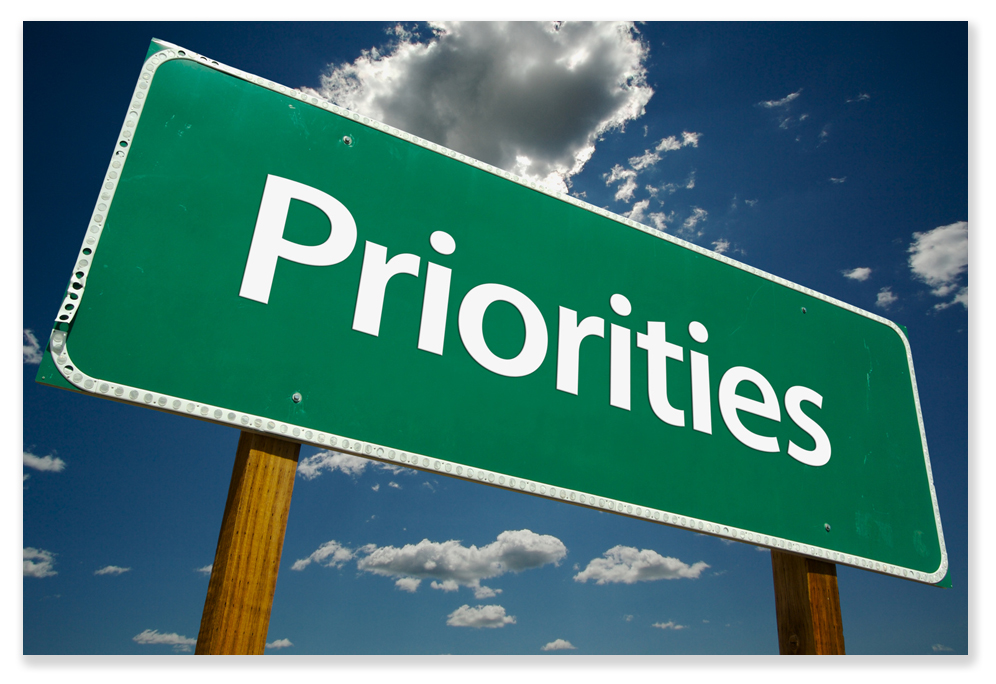 The notice lists a dozen tentative priorities. Highlights include consideration of (1) how to work with Congress on mandatory minimum sentences, (2) whether to expanding the drug "safety valve" at 18 U.S.C. § 3553(f), (3) elimination of the mandatory "stacking" of penalties under 18 U.S.C. § 924(c), (4) how to promote sentence proportionality, reduce sentencing disparities, and account for the defendant's role and relevant conduct, and (5) whether to promote prison alternatives, including maybe amending the Guidelines Sentencing Table to consolidate or expand Zones A, B, and C.
The Commission also proposed to consider using the amount of time served, as opposed to the length of the sentence imposed, for purposes of calculating criminal history, considering whether denying relevant conduct should be considered in determining whether a defendant has accepted responsibility for purposes of the 2-level reduction.
People may send their comments to the Commission by July 25, 2016.
U.S. Sentencing Commission, Notice Of Proposed 2017 Priorities And Request For Public Comment (81 FR 37241, June 9, 2016)

"YOU AGAIN?" SUPREME COURT FINDS DUE PROCESS RIGHT TO JUDGE RECUSAL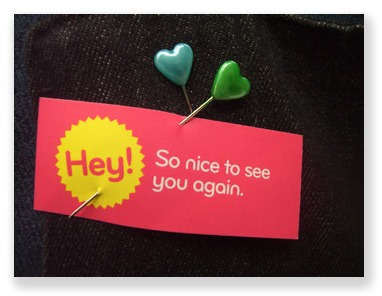 Back in 1984, defendant Terrance Williams probably had no idea who had written "approved to proceed on the death penalty" on his prosecutor's detailed memo seeking permission to demand he be executed. The name "Ronald Castille" was not immediately important to the 18-year old defendant's future, as he faced trial for murder.
Five years ago, Terrance discovered that his co-defendant – who had testified against him – had a secret deal with the prosecutor. After a hearing, his trial court found the Commonwealth's attorney had committed a Brady violation, calling it "prosecutorial gamesmanship." The trial judge stayed William's execution.
The prosecutor, eager after 34 years had passed to execute the now 50-year old Terrance, appealed the stay to the state supreme court. The Chief Justice of that Court happened to be none other than Ronald Castille, the former DA who had approved the death penalty for Terrance many years before. Terrance asked Castille to recuse himself. The Chief denied him.
Last week, the U.S. Supreme Court reversed the decision, creating a new – but limited – constitutional recusal rule: a judge who has had "significant, personal involvement as a prosecutor in a critical decision regarding the defendant's case" must recuse. The Court held that "under the Due Process Clause there is an impermissible risk of actual bias when a judge earlier had significant, personal involvement as a prosecutor in a critical decision regarding the defendant's case." The lapse of time did not matter, either: the Court was unimpressed that "almost thirty years" had passed between Castille's prosecutorial and judicial decisions.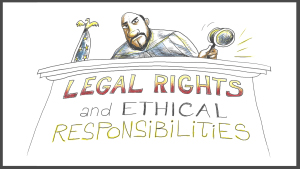 Justice Kennedy said the relevant inquiry is "whether, as an objective matter, the average judge in his position is 'likely' to be neutral, or whether there is an unconstitutional 'potential for bias'." The Court said a judge who has previously acted as accuser might not be able to "set aside any personal interest in the outcome." Or the judge might be "psychologically wedded" to the prior position, or the judge's personal knowledge of the case might have an "outsized effect" on his or her conclusions.
"No attorney is more integral to the accusatory process," the Court said, "than a prosecutor who participates in a major adversary decision." In fact, the Court found, Williams' Brady prosecutorial misconduct claim represented "a criticism of his former office and, to some extent, of his own leadership and supervision as district attorney."
One commentator complained that "on the one hand, the Court offered some relief for a plausible instance of judicial bias. On the other hand, the Court's rule and remedy both seem artificially narrow, particularly given the Court's own logic. So while immediate effects of the Court's decision are small, the Court's decision might eventually come to be seen as an important step in the creation of a new constitutional law of recusal."
Williams v. Pennsylvania, Case No. 15-5040 (Supreme Court,           June 9, 2016)
Re, Opinion analysis: Another step toward constitutionalizing recusal obligations, SCOTUSBlog (June 9, 2016)


SENTENCE REFORM HAS "MOMENTUM," OR IS IT THE 'SAME OL' SAME OL'?
Ohio State University law professor Doug Berman, who writes a sentencing law blog, complained last week that "someone should be collecting all the big talk we have heard from elected officials and pundits about the ground-breaking criminal justice reforms that are purportedly soon to happen in Congress (and, so far, just never quite seem to happen)."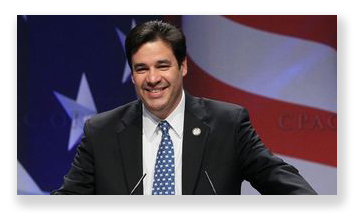 Berman was talking about comments made last week by Congressman Raul Labrador (R-Idaho), who told a Boise criminal justice reform conference last Monday that momentum is building for major criminal justice reforms. "I believe that we're going to see some of the greatest reforms in a generation," Labrador said. "Momentum is building for reform. This Congress alone, I've already met with President Obama twice… This is actually one area that I think I can work with the president."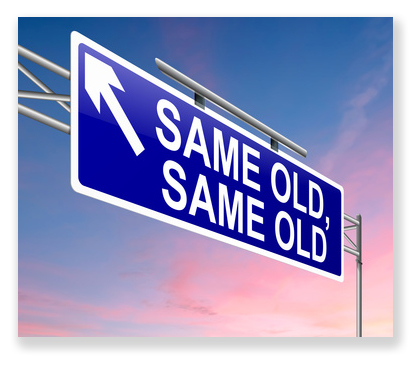 This is heady stuff, but Berman suggests it's the "same ol' same ol'." He noted that in 2013, Juan Williams lauded a speech by Attorney General Eric Holder, saying that "with the president and a line-up of his usual antagonists behind the same bill, the momentum for sentencing reform could be unstoppable. The result will be one of the biggest surprises of all the years of the Obama presidency…"
Three years later, sentence reform supporters are still talking about "momentum." Meanwhile, the Senate version of the Sentencing Reform and Corrections Act of 2015, S. 2123, has not yet been scheduled for a floor vote. Politico, a political newspaper, reported last Friday that "in a year of tight budgets and bitter partisanship, Congress appears ready to turn down a chance to save hundreds of millions of dollars through criminal justice reform legislation that has broad bipartisan support. The reform effort… was expected to be one of the few major pieces of legislation to become law this ye
ar. But GOP aides in the House and Senate have been growing increasingly bearish over the past month."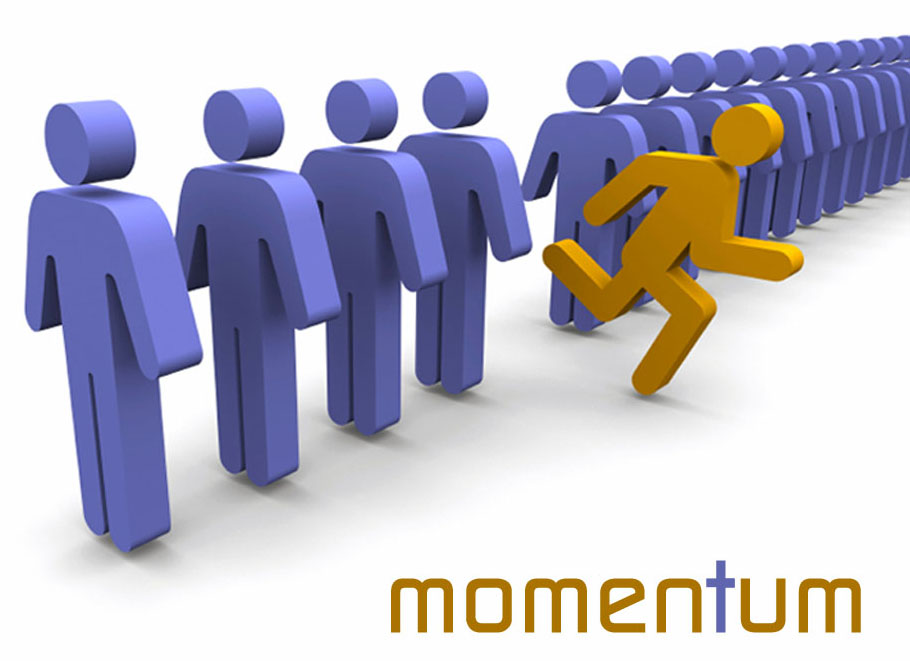 Senate Majority Whip John Cornyn (R-Texas), one of the bill's leading backers, threw cold water on its prospects last week, saying he expected the House to move first — not the Senate, as long presumed. "But House leadership aides have given no indication legislation would hit the floor any time soon. And an aide to Senate Majority Leader Mitch McConnell (R-Kentucky) said he had no scheduling information to provide on the bill, which has sharply divided Republicans."
Last week, The Trace – a website covering gun issues – reported that the NRA has blasted sentencing reform, aligning itself with presumptive Republican nominee Donald Trump, who has said he opposes sentencing reforms, and against presumptive Democrat nominee Hillary Clinton. Clinton has joined many Democrats in opposing mandatory minimums, arguing that they have a disproportionately damaging effect on young black males.
The Senate only has 65 more work days this year, the House 50. A new Congress starts in January, meaning that any bill still pending at the end of the year will disappear, and the process must start over in 2017.

Legal Information Services Associates provides research and drafting services to lawyers and inmates. With over 20 years experience in post-conviction motions and sentence modification strategy, we provide services on everything from direct appeals to habeas corpus to sentence reduction motions to halfway house and home confinement placement. If we can help you, we'll tell you that. If what you want to do is futile, we'll tell you that, too.
If you have a question, contact us using our handy contact page. We don't charge for initial consultation. 
Would you like a copy of this newsletter in PDF format?  Click here.