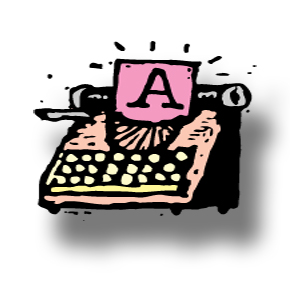 Vol. 2, No. 25
This week:

11th CIRCUIT GRANTS INMATE SECOND-AND-SUCCESSIVE PERMISSION FOR § 924(c) JOHNSON CLAIM
More than any other federal judicial circuit, the 11th Circuit has been tight-fisted in allowing Johnson claims in § 2255 proceedings.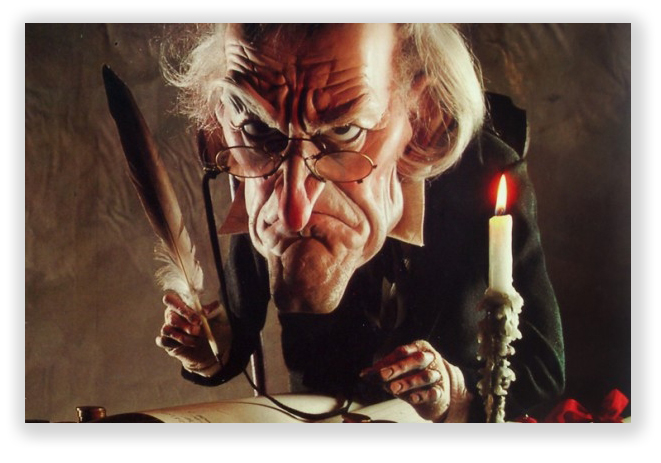 The 11th Circuit stood alone among the circuits in holding that Johnson v. United States was not retroactive (later reversed by the Supreme Court in Welch v. United States). In United States v. Matchett, the 11th Circuit held that Johnson does not apply to "career offender" crimes of violence under the Guidelines, a position so far rejected by every other circuit that has considered it.
But with the June 27th deadline for filing Johnson motions rapidly approaching, the 11th Circuit seems to be softening. Last week, the Court granted leave to an inmate convicted of using a gun during a crime of violence (an 18 U.S.C. § 924(c) violation) to file a second-and-successive § 2255 motion challenging whether his underlying offense – a conspiracy – was a crime of violence.
The Court said it "hasn't decided if Johnson applies to § 924(c)(3)(B). However, the language in § 924(c) and § 924(e) is very similar… and both require higher sentences once a court decides that an offense is a 'crime of violence'." The Circuit said after reviewing the other circuits that "the law is unsettled on whether the rule announced in Johnson invalidates Pinder's sentence. What's clear however is that Pinder has made a prima facie showing that his motion 'contain[s… a new rule of constitutional law, made retroactive to cases on collateral review by the Supreme Court.' Whether that new rule of constitutional law invalidates Pinder's sentence must be decided in the first instance by the District Court."
In re Ricardo Pinder, Jr., Case No. 16-12084-J (11th Cir. June 1, 2016)


A "HOLISTIC" APPROACH TO DRUG CONSPIRACIES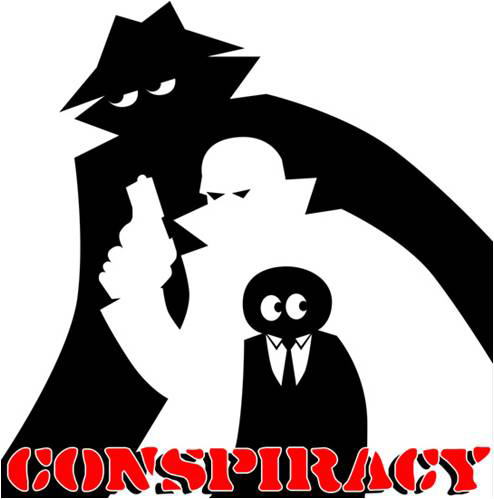 The government had a very good case against Jim Loveland for possession of methamphetamine with intent to distribute. The only problem the government faced was that it had not charged Jim with possession with intent. Instead, the government chose to ride its old reliable horse, charging him with conspiracy.
American law excels at conspiracy. Most countries do not even recognize the law of conspiracy, except for a limited number of political offenses (don't plot against the king). Even England does not pursue conspiracy with the relish of American prosecutors. One commentator called it "perhaps the most amorphous area in Anglo-American criminal law. Its terms are vaguer and more elastic than any conception of conspiracy to be found in the continental European codes or their imitators."
For Jim, the fact that he was charged with conspiracy instead of what he had really done –possession with intent – didn't help much. A jury convicted him anyway. But the charging error became important when the 9th Circuit last week held that "despite the substantial evidence of Loveland's possession for purposes of sale, there was insufficient evidence for a jury to conclude that he tacitly or explicitly made the requisite agreement."
In its decision, the Court provided a useful analysis of "factors that might aid in the 'holistic' evaluation of" whether a conspiracy exists instead of a mere "buyer-seller" relationship, including (1) prolonged cooperation between the parties; (2) use of coded communications; (3) quantity of drugs bought; (4) changes in the quantities during the relationship; (4) frequency of sales; (5) "fronting" drugs or supplying them on consignment; (6) lengthy distances traveled to purchase drugs; and (7) frequency of communications.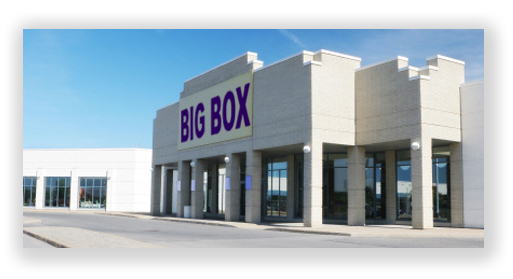 In fact, the Court said, even proof that the supplier knew that the buyer was reselling the drugs did not establish that there was an agreement between supplier and buyer that the buyer would resell. "Though the Sanchez group might assume that Loveland was reselling the methamphetamine that he bought from them," the Court said, "he could have flushed it down the toilet for all they cared, since they already had his money. As for future sales, they had no hold on him. Loveland was free to shop elsewhere. Their stake in his enterprise was no different from a big-box store's stake in a convenience store's financial success from the resale of individually packaged peanuts purchased by the carton from the big-box store. The big-box store ordinarily has no agreement with the convenience store owner regarding his resales."
United States v. Loveland, Case No. 13-30162 (9th Cir. June 3, 2016)


JUDGE UNFAIR TO JUSTICE DEPARTMENT, APPEAL CLAIMS
A few weeks ago, we reported that Southern District of Texas Judge Andrew S. Hanen held that government lawyers repeatedly lied to him in an important civil case, and ordered the Attorney General to provide ethics training to DOJ lawyers. The irate jurist also directed the AG to "ensure that the DOJ Office of Professional Responsibility effectively polices the conduct of the Justice Department lawyers and appropriately disciplines those whose actions fall below the standards that the American people rightfully expect."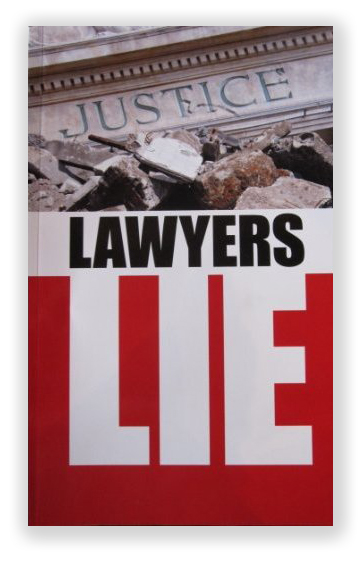 Last Tuesday, DOJ asked the judge to put the order on hold, and promised an immediate appeal to the 5th Circuit. Saying it "emphatically disagreed" with Judge Hanen's May 19th order, the Justice Department argued the ruling not only was wrong but that it was "made worse by (and perhaps explained by) the absence of the required fair process for the department and its attorneys." It added that it would use whatever appeal process it needed to try to get the order nullified.
Judge Hanen has set a hearing on the DOJ's motion to stay the order for June 7th.
Lyle Denniston, U.S. appeals sweeping ethics ruling by Texas judge, SCOTUSblog (May. 31, 2016)


2-LEVEL REDUCTION MUST BE MEASURED AGAINST REVISED SENTENCE
Leroy Derry was doing 392 months for drugs and gang-related mayhem when the Sentencing Commission adopted the 2011 2-level reduction to the drug guidelines. Leroy got his sentence cut to 293 months.

Leroy's original sentencing was complex. His crack cocaine offense gave him an adjusted level of 38, while his conspiracy to murder and gun possession charges calculated out at 32. The 2011 reduction cut the crack cocaine base level to 32, matching his other offense groupings.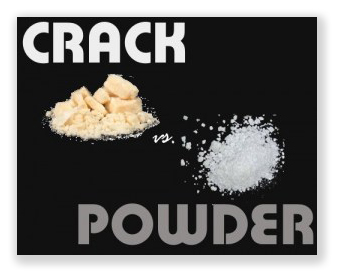 When the 2015 2-level reduction went into effect, Leroy applied again. This time, the district court turned him down on the grounds that his adjusted guideline range from 2011 did not decrease. Leroy argued that the original guideline range used at his sentencing did decrease, and that he should get another sentence reduction.
Last week, the 2nd Circuit turned him down. The Court held that a defendant should be eligible for a reduction only if an amendment affects the his latest adjusted guideline range. "When a defendant is serving a sentence based on a guideline range that has not been further reduced by an amendment, he is not disadvantaged because the marginal effect of the since–rejected guideline range on his sentence is non–existent," the Court said. "A defendant who has received a sentence modification is serving a term of imprisonment that is 'based on' the guideline range applied at his most recent sentence modification. Here, Derry's sentence is 'based on' the guideline range of 235 to 293 months that was applied at his 2011 sentence modification, and that range has not 'subsequently been lowered by' Amendment 782."
United States v. Derry, Case No. 15‐1829 (2nd Cir. June 1, 2016)


INMATE SUIT A TOUGH ROW TO HOE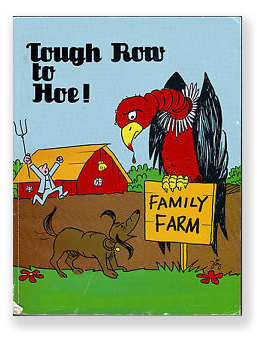 When two guards at a Baltimore jail beat up an inmate they were moving to solitary, the prisoner filed a lawsuit in federal court against the guards, two supervisors and the state government, seeking damages for his injuries. One guard was found liable and was ordered to pay the inmate $50,000, but a judge dismissed the case against the supervisors and the government.
The case against the second guard is now before the U.S. Supreme Court, and is likely to get DIG'd ("certiorari dismissed as improvidently granted"). The case, like thousands of others filed by inmates each year, hinges on a Clinton-era piece of criminal-justice legislation known as the Prison Litigation Reform Act.
Prisoners' advocates have argued for years that the PLRA makes it nearly impossible for inmates to get a fair hearing in court, and that it has crippled the federal judiciary's ability to act as a watchdog over prison conditions. Blake's Supreme Court case, which is set to be decided in the next few weeks, shows the PLRA's effect: at issue is not the role the second guard may have played in the assault (he says he tried to de-escalate the situation) but, rather, whether the case should be dismissed because Blake did not exhaust his administrative remedies.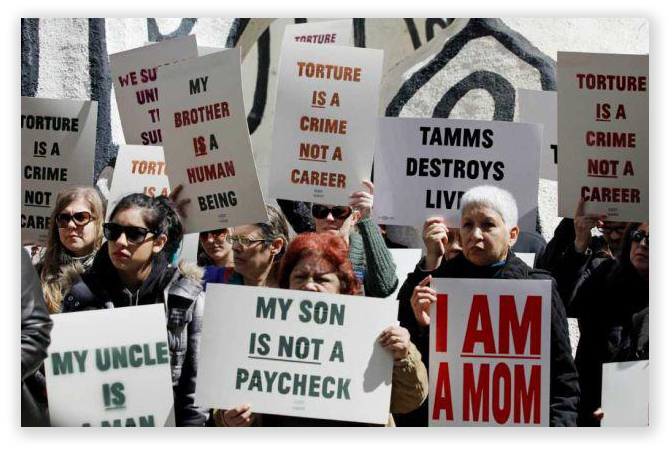 The PLRA, passed by Congress in 1996, was designed to reduce the number of lawsuits brought by inmates against prisons. In 1995, Senator Orrin Hatch (R-Utah) argued the PLRA would reduce the number of inmate lawsuits, "weed[ing] out the meritless chaff." The law requires prisoners who believe their rights have been violated to first submit a grievance form to their prison's administration, and, if that grievance is rejected, to appeal the decision within their state's corrections system as high as the process allows. Only after those steps have been taken can prisoners file suit in an actual court. This type of provision is known as an "exhaustion requirement."
In a New Yorker magazine article last week, Rachel Poser argued that "functioning properly, a grievance system can provide corrections officials with early warnings of staff misconduct, deficient medical care, and unsanitary or dangerous conditions. But in practice, critics say, these systems create a tangle of administrative procedures that discourage or disqualify inmates from filing lawsuits. Before 1996, courts applied an exhaustion requirement only if a state's grievance process met certain high standards of fairness outlined by the Justice Department. The PLRA eliminated those standards. There are currently no regulations governing prison grievance processes, and, in the two decades since the law's passage, many prisons' procedures have become so onerous and convoluted—"Kafkaesque," in the words of one federal judge—that inmates whose rights have been violated are watching their cases slip through the cracks."
Poser, Why It's Nearly Impossible For Prisoners To Sue Prisons, New Yorker (May 30, 2016)


PAINTING WITH A BROAD BRUSH ON CLEMENCY
Last Friday, President Obama commuted the sentences of 42 more drug defendants. He has now commuted 348 people, more than the all the presidents since Gerald Ford combined.
Nevertheless, some experts predict Obama's reform efforts will fall short of what his administration had hoped to achieve. The administration initially believed that as many as 10,000 prisoners would be eligible under the 2014 guidelines, but that number has now fallen to under 2,000. And even that number may not be reached. "The real question for President Obama is whether he grants commutations to all the people who meet his stated criteria," New York University professor Rachel Barkow said last week. "And he's short of that number right now, which should be more like 1,500 grants."
Concerned that Obama's term will end with thousands of pending clemency petitions not acted on, three authors last week called on the President to issue blanket clemency orders affecting inmates in broad offense categories.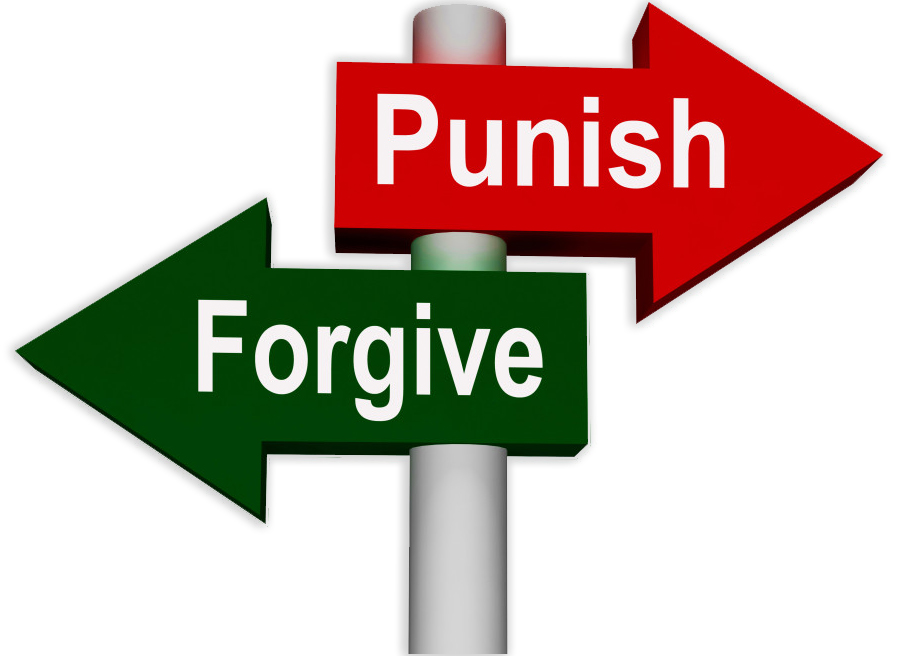 Arguing that the President could "employ a clemency process with a much more substantial impact," the commentators – a retired federal judge, a law professor and the director of a sentence reform group – suggested Obama "could apply clemency in categories of offenses."  It's happened before. In 1974, President Ford issued amnesty to convicted draft resisters, conditional on their agreeing to perform two years of community service. Three years later, President Jimmy Carter pardoned all draft resisters, whether or not they had been convicted.
The authors suggest that "several offense categories" are good candidates for commutation. "The most obvious one applies to the approximate 5,000 prisoners serving crack cocaine terms that the Congress has concluded are disproportionate and unfair, but were sentenced before the Fair Sentencing Act. President Obama could grant clemency in these cases across the board, essentially reducing their terms to the amount of prison time they would have received if sentenced today."
Another category could be cases in which § 924(c) offenses for using or carrying of a firearm during a crime were "stacked," so that carrying a gun on two drug deals on two successive days netted a defendant an extra 30 years. A provision in the Sentencing Reform and Corrections Act pending in Congress changes this provision of the law, but it may not make the change retroactive.
Finally, the authors argue, using blanket clemency on the "three strikes" provision that requires mandatory life sentences for a third serious drug conviction, could cut the sentence to 20 years, which is what Obama has done in some individual "three strikes" cases.
The authors admit that sentence commutations are no substitute for the sentencing reform. But, they say, sentencing reform and commutation should go hand in hand to rectify past mistakes and to move forward in a more compassionate direction.
Jonsson, As drug 'mule' walks free, Obama's commutation legacy takes shape, Christian Science Monitor (June 4, 2016)
Mauer, Time for a broad approach to clemency, The Hill (June 3, 2016)

A REQUIEM FOR SENTENCING REFORM?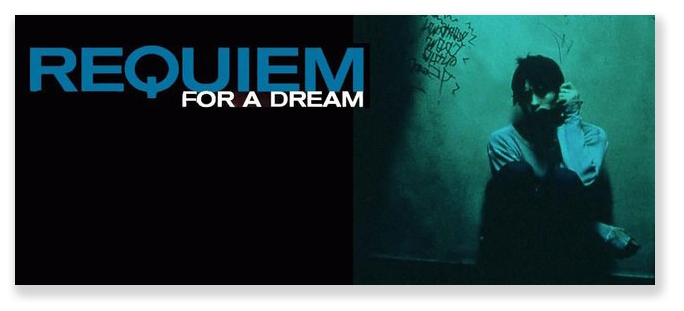 Legislatively, nothing happened to advance the Sentencing Reform and Corrections Act in Congress last week. And with the time available to pass the measure in the House and Senate dwindling rapidly, optimism for sentencing reform is draining away.
An article published last week by the Criminal Justice Legal Foundation – an opponent of sentence reform – was entitled "a requiem for sentencing reform." The piece gloated that the defeat can be blamed on Wendell Callahan. When Callahan "was given early release courtesy of a less ambitious 2010 version of sentencing reform and then, four months ago. sliced up two little girls and their mother," CJLF said, "the current legislation suffered what may have been its mortal blow. Sentencing reformers had no answer. Mostly the response was to refuse to discuss it. The best a flummoxed Senate staffer could squeak out was, hey, look, we can't catch everything."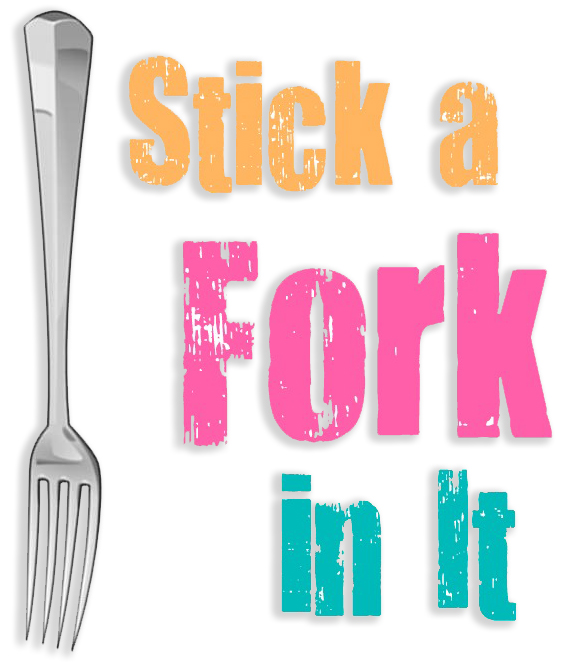 A Huffington Post report conceded that sentence reform is in trouble, saying "Senators pushing for bipartisan criminal justice reform are running out of time to pass the legislation through both chambers before the election year's long summer recess begins. If lawmakers don't find a way to move the bill before they leave in July, the chances of it passing this year dwindle significantly."
Senate Majority Whip John Cornyn (R-Texas), who helped write the Senate bill (S. 2123), said last Tuesday that he and Senate Judiciary Chairman Chuck Grassley (R-Iowa) are waiting for the House to move first on the House version of the measure. Cornyn wouldn't say whether the two lawmakers had talked to Senate Majority Leader Mitch McConnell (R-Kentucky), who dictates what comes to the floor, about the latest version of the bill. That's not a good sign.

Legal Information Services Associates provides research and drafting services to lawyers and inmates. With over 20 years experience in post-conviction motions and sentence modification strategy, we provide services on everything from direct appeals to habeas corpus to sentence reduction motions to halfway house and home confinement placement. If we can help you, we'll tell you that. If what you want to do is futile, we'll tell you that, too.
If you have a question, contact us using our handy contact page. We don't charge for initial consultation. 
Would you like a copy of this newsletter in PDF format?  Click here.