6th Circuit Says Johnson Applies to Guidelines Residual Clause
Lawyer's Failure To Immediately Tell Client Appeal Was Lost Is Ineffective Representation
Law Review Article Calls For Post-Conviction Right To Counsel
Let's Make a Deal
The Emperor Has No Clothes
Judge To Guidelines: Drop Dead
Supervised Release Does Not Waive 5th Amendment Rights
Sentencing Reform Is "Seriously Stuck"

6TH CIRCUIT SAYS JOHNSON APPLIES TO GUIDELINES RESIDUAL CLAUSE
Last week's LISA Newsletter reported that some Circuits had dodged the question of whether the Johnson v. United States holding – that the residual clause violates due process – applied to the Guidelines residual clause. We also covered a new law review article arguing that after the Supreme Court decision in Peugh v. United States (2012) and United States v. Molina-Martinez (Apr. 20, 2016), the Johnson decision clearly makes the Guidelines residual clause unconstitutional.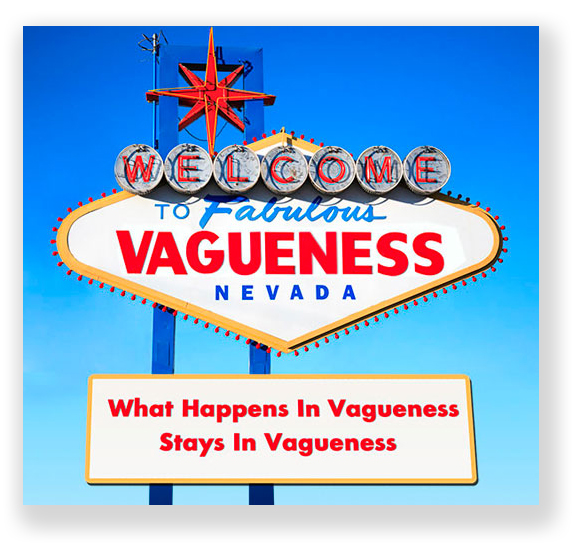 Last Friday, the 6th Circuit agreed. The Court said "it would be erroneous… to view the Guidelines as so distinguishable from "statutes fixing sentences to be immune from vagueness challenges but not other constitutional attacks. Post-Johnson and Peugh, the fact that the Guidelines are not mandatory is a distinction without a difference." The Court concluded that "accordingly, we hold that the residual clause of U.S.S.G. § 4B1.2(a) is unconstitutionally vague. In our view, Johnson's rationale applies with equal force to the Guidelines…"
United States v. Pawlik, Case No. 15-3566 (6th Cir.   May 13, 2016)


LAWYER'S FAILURE TO IMMEDIATELY INFORM CLIENT APPEAL WAS LOST IS INEFFECTIVE REPRESENTATION
In a remarkable decision handed down last Friday, the 2nd Circuit ruled that court-appointed attorneys have a duty under the Criminal Justice Act to file petitions for rehearing, or – if they believe such a petition would be frivolous – to tell defendants they have a right to file one pro se.
Javel Taylor appealed his drug conspiracy conviction, but lost. Later, he filed a motion under 28 U.S.C. § 2255 complaining that his lawyer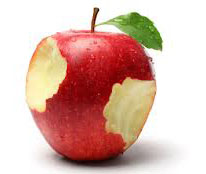 had been ineffective for not promptly informing him of the appellate decision. If he had known about the denial within 14 days, Javel argued, he could have filed for rehearing, thus getting another bite of the apple.
The district court denied the 2255 motion, holding that even if Javel's claim was true, he had not shown he suffered any prejudice since "it is highly unlikely that a petition for rehearing… would have been granted."
The 2nd Circuit reversed. For the first time, it held that a court-appointed counsel has a duty under the CJA to file rehearing, or – if counsel believes the petition would be frivolous – to tell a defendant he has a right to file one himself. The Court emphasized that "in cases where counsel does find it necessary to move to withdraw, counsel should do so in a timely fashion and also file on the defendant's behalf a motion for an extension of time to petition for rehearing…"
When an attorney fails to do so, the Court said, it will recall its mandate to permit filing for rehearing. The 2nd Circuit sent Javel's case back to the district court to determine whether his counsel really failed to timely inform him of the decision affirming his conviction and sentence.
United States v. Taylor, Case No. 15-827 (2nd Cir. May 13, 2016)


LAW REVIEW ARTICLE CALLS FOR POST-CONVICTION RIGHT TO COUNSEL
Prisoners are seldom entitled to a lawyer for habeas corpus actions or suits challenging prison conditions. We reported in March that Ken Strutin of the New York State Defenders Association had written a newspaper column arguing the right to counsel should extend to inmates.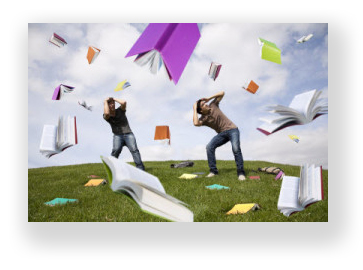 In a law review article published last week, Strutin expanded on his argument that "unlike other features of corrections, the right to counsel is at the core of an individual inmate's juristic personality…"  He argues that "in a sense, inmates all suffer from some form of Post Traumatic Stress Disorder (PTSD), scarcely a qualification for self lawyering. Prisoners and lawyers do not share the same cognitive horizons. Even if it rained law books day and night in the prison yard, it could not possibly obviate the trauma and oppression of incarceration sufficiently to turn prisoners into lawyers."
Strutin, Ken, Litigating from the Prison of the Mind: A                         Cognitive Right to Post-Conviction Counsel, Cardozo Public Law,     Policy & Ethics Journal (2016)


LET'S MAKE A DEAL
Jehoni Williams made a deal with the government. He pled guilty and cooperated, but the government did not keep its end of the deal, which was to recommend the bottom of the sentencing range. Instead, Jehoni got the top of the Guidelines, and he appealed.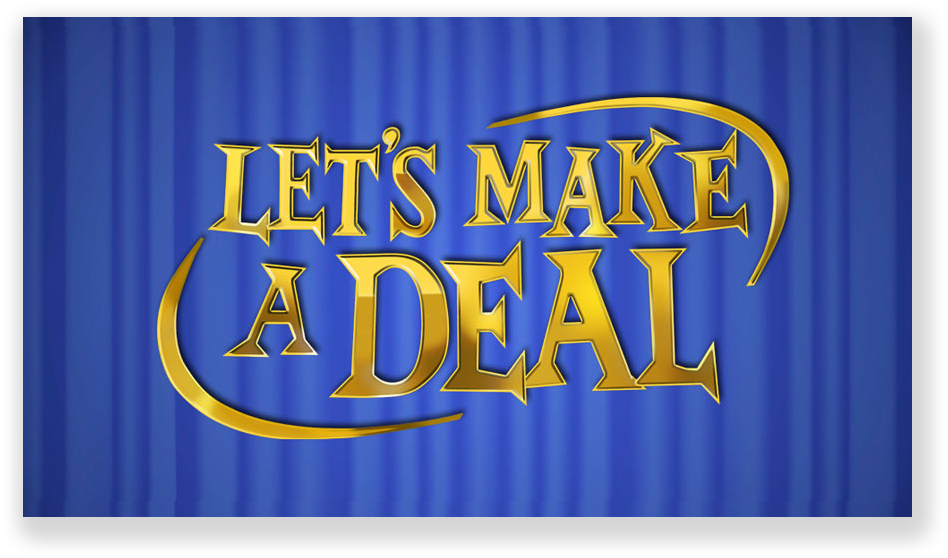 The government admitted its breach, but argued Jehoni was only entitled to a do-over, a resentencing where the government finally did what it had promised to do. The defendant claimed he should be allowed to walk away from the plea agreement and guilty plea. Last week, the 5th Circuit agreed with Jehoni.
When the government breaches a plea agreement, a defendant may seek either specific performance – a resentencing in front of a different judge – or withdrawal of his guilty plea. Here, the government seemed to argue that while Jehoni had a right to "seek" one of two remedies, which remedy he was awarded should be up to the district judge.
The Court of Appeals rejected this notion, holding that if the government's breach is material, it's no one's choice but the defendant's, who "has the right to have his chosen remedy accepted."
United States v. Williams, Case No. 14-11131 (5th Cir.   May 9, 2016)


THE EMPEROR HAS NO CLOTHES
For the few federal inmates who actually go to trial, the government's habit of using "expert" witnesses for everything from gangs to coded communications to religious symbols used in drug trafficking is well known. The "expert" is allowed to express his opinion – an opinion invariably useful to the prosecution – with the jury hanging on every word.  
To many defendants and their attorneys, the experience of facing such "experts" is frustrating. Last week, an Eastern District of New York opinion suggested forcefully that the emperor "expert" had no clothes.
Seduced by the lure of being on TV, Erica Almeciga, the girlfriend of a Mexican drug cartel enforcer, agreed to be interviewed for a documentary called "I was a Hitman for Miguel Trevino."  The video became a YouTube sensation, after which Erica reconsidered whether it was smart of her to publicly smear a gang of ruthless mobsters.  She sued Univision, claiming that the network had failed to honor its promise to keep her anonymous.
Univision said Erica had signed a release, but Erica said it was a forgery.  She produced an expert, a forensic document examiner, who studied the signature and said it was fake.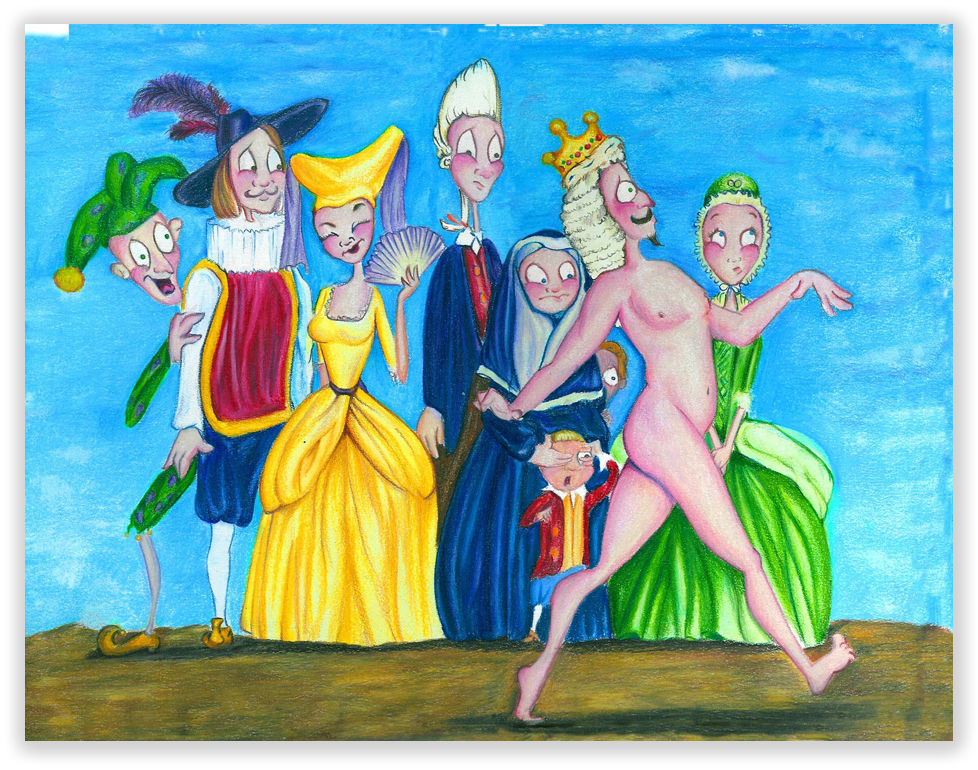 Federal District Judge Jeb S. Rakoff threw out Erica's case.  He rejected her hand-writing witness's claim of expertise as so much snake oil.  In order for expert testimony to be admissible under the Federal Rules of Evidence 702, an expert's scientific, technical, or other specialized knowledge must be "based on sufficient facts or data," be "the product of reliable principles and methods," and be "reliably applied the principles and methods to the facts of the case."   "Nothing," Judge Rakoff complained, "requires a district court to admit opinion evidence that is connected to existing data only by the ipse dixit of the expert."  (Ipse dixit loosely translates as "he himself said so").
Handwriting analysis, the court said, is not scientific, but rather was "invented specifically for use in the legal arena."   Applying the test from Daubert v. Merrill Dow Pharmaceuticals, Inc., 509 U.S. 579 (1993), the court found that handwriting analysis "has not been subject to adequate testing… error rates for the task at hand are unacceptably high, and the field sorely lacks internal controls and standards."   The court threw out the Erica's expert's opinion.
In an observation that suggests much more "expert" testimony should be scrutinized under Daubert – even on non-scientific matters such as those offered in many criminal cases – the Court complained "there have been too many pseudo-scientific disciplines that have since been exposed as profoundly flawed, unreliable, or baseless."  It is the Court's role to ensure that a given discipline "does not falsely lay claim to the mantle of science," the Judge said, and no court should "take this role lightly."
Almeciga v. Center for Investigative Reporting, Inc.,                                        Case No. 15-cv-4319 (E.D.N.Y.   May 6, 2016)

JUDGE TO GUIDELINES: DROP DEAD
Washington Paredes, an Ecuadorean immigrant, was a courier for a New York delivery service. When he delivered some drugs being watched by federal agents, he was arrested.
Washington faced a 10-year mandatory minimum sentence. He would have been eligible for the "safety valve" under 18 U.S.C. § 3553(f) – which would have let the judge ignore the 10-year bit in favor of a guidelines range of less than half that – except that he had a 2014 New York ticket for Driving While Ability Impaired.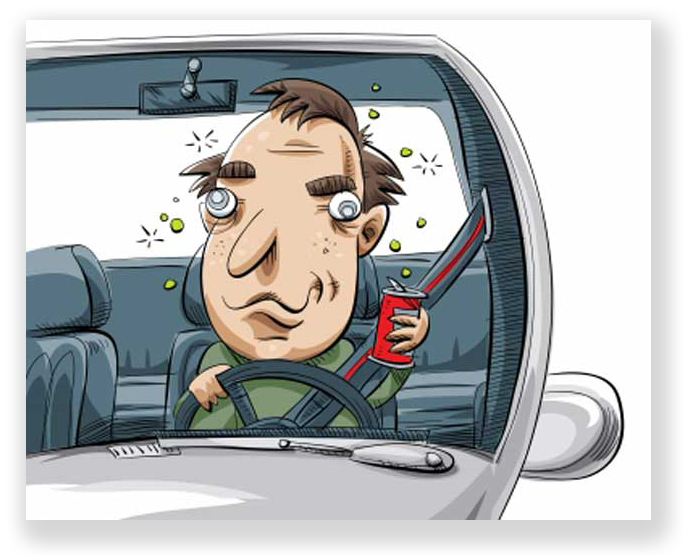 A DWAI is not drunk driving. It's not even a criminal conviction. In fact, the 2nd Circuit ruled a few years ago that the charge did not count toward a defendant's criminal history. The Sentencing Commission, however, rewrote the applicable Guideline to specifically include driving under the influence "and similar offenses, by whatever name they are known."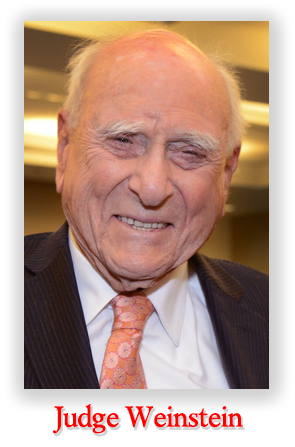 But Washington was being sentenced by E.D.N.Y. District Judge Jack Weinstein, a jurist with a reputation for thoughtful sentencing. Judge Weinstein rejected the amended Guidelines because they "would encompass New York's 'ability impaired' provision, a light, noncriminal offense with mens rea squeezed out of it…" He held that "the Court of Appeals for the 2nd Circuit has effectively decided this issue. The Commission's amendment, designed to minimize the sentencing courts' discretion, is not binding in the instant case."
Paredes was thus eligible for the "safety valve," and – considering he would be deported after service of his sentence – Judge Weinstein sentenced him far below the Guidelines, to time served of 8 months.
United States v. Paredes, Case No. 15-cr-436 (E.D.N.Y.  May 6, 2016)


CHECK YOUR 5TH AMENDMENT RIGHTS AT THE DOOR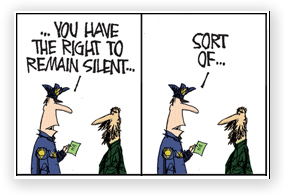 Brian Von Behren had a 3-year supervised release term after serving a sentence for child porn. One of the conditions of his supervised release directed him to successfully complete a sex offender treatment program, including taking a lie detector test requiring him to admit whether he had ever committed sexual crimes for which he had not been charged. The treatment program would report any such crimes to authorities.
Von Behren refused the test, arguing it violated his 5th Amendment privilege against self-incrimination. He was thrown out of the program, which was a violation of his supervised release. The district court held the polygraph requirement did not infringe on Von Behren's 5th Amendment rights, because his answers would not be enough to prosecute him, and nothing compelled him to answer.
Last week, the 10th Circuit reversed, endorsing a broad 5th Amendment right even for those on supervised release. The Court said it would "uphold an individual's invocation of the privilege against self-incrimination unless it is 'perfectly clear, from a careful consideration of all the circumstances in the case,' that the witness's… answers could not 'possibly have' a 'tendency to incriminate'." The government argued the answers to the general polygraph questions could not convict Von Behren, but the 10th Circuit said that was beside the point. "An affirmative answer to any one of these questions could not support a conviction on its own, but that is not the test. The 5th Amendment is triggered when a statement would provide a 'lead' or 'a link in the chain of evidence needed to prosecute the' speaker, and affirmative answers to these questions would do just that."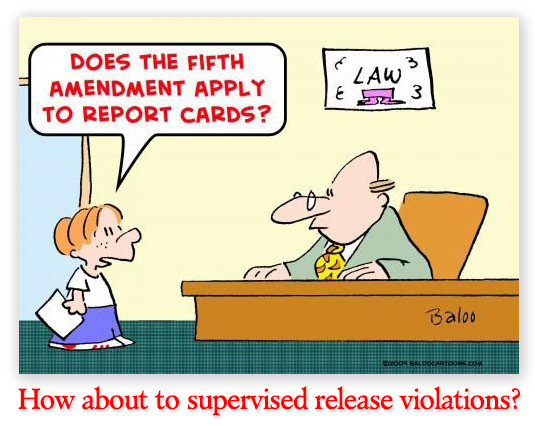 There was no question, the Court said, that Von Behren was compelled to take the test. The government threatened to send him back to prison if he refused to complete the treatment course, which required the polygraph. The 10th Circuit said that this threat alone was sufficient to "constitute unconstitutional compulsion within the meaning of the 5th Amendment."
United States v. Von Behren, Case No. 15-1033 (10th Cir.                      May 10, 2016)


SENTENCING REFORM IS "SERIOUSLY STUCK"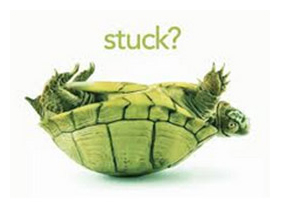 The rewrite of federal sentencing laws – the Sentencing Reform and Corrections Act of 2015 – has been hailed as one of the few memorable policy achievements of the current Congress, an exception to the rule of congressional gridlock. Despite the hoopla, an analysis in Roll Call last week concluded that "'sentencing reform', as it's known on the Hill, is seriously stuck."
This is clearest in the Senate, where the legislation may be close to publicly coming off the rails, buffeted by anxieties about releasing drug dealers on the right and anger at Wall Street greed on the left.
Two weeks ago, an ideologically diverse group announced changes to the bill they thought would guarantee support by more than 60 senators. Nineteen Democrats and 16 Republicans have signed on, including both the whips, John Cornyn (R-Texas) and Richard J. Durbin (D-Illinois). Backers are standing behind sentence reform as good social, law enforcement and budget policy. Members in tough races are also eager to distance themselves from the "Do-Nothing Congress" label by getting behind a tangible accomplishment. Thus, there's a decent chance the bill will come to the floor this summer.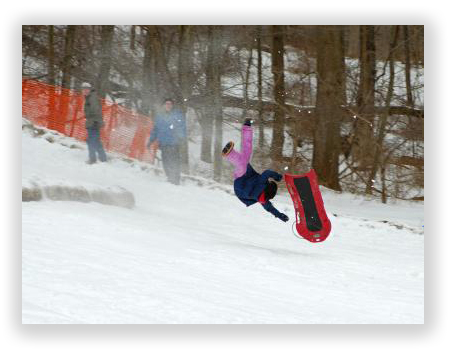 But sentence reform faces tough sledding from law enforcement and powerful congressmen determined to kill it. Last Wednesday, conservative lawmakers and law enforcement officials held a press conference to explain why they believe it is the "wrong time" to cut mandatory minimums and releasing felons. "What's the pressing need to open the cell doors?" Rep. Lamar Smith (R-Texas) asked. "The downward trend in crime rates is due, at least in part, to the mandatory minimum prison terms set in the 1980s. Why push for a massive prison break when the penalties are working?"
William Bennett, drug policy czar under President George W. Bush, argued last week that drug offenses are violent crimes. It is "irresponsible," he fumed, "to release experienced drug dealers from federal prison before they have completed their just sentences, arguing they are merely misguided business people or desperate individuals caught up in an unfair system."
Sens. Ted Cruz (R-Texas) and Jeff Sessions (R-Alabama) are leading the charge against the bill, arguing the measure is too soft on crime. While Donald Trump has not taken a position on the measure yet, his statements suggest he'll come out against it, especially if Hillary Clinton decides to endorse the bill.

Legal Information Services Associates provides research and drafting services to lawyers and inmates. With over 20 years experience in post-conviction motions and sentence modification strategy, we provide services on everything from direct appeals to habeas corpus to sentence reduction motions to halfway house and home confinement placement. If we can help you, we'll tell you that. If what you want to do is futile, we'll tell you that, too.
If you have a question, contact us using our handy contact page. We don't charge for initial consultation. 
Would you like a copy of this newsletter in PDF format?  Click here.