Vol. 2, No. 20
This week:
Sentencing Reform Rises from the Dead
Time is on Your Side
Crime Costs Too Much – So Does Punishment
Good Judge …
… Bad Judge
Last Week Was a Big One for Criminal Law Arguments at the Supreme Court

SENTENCING REFORM RISES FROM THE DEAD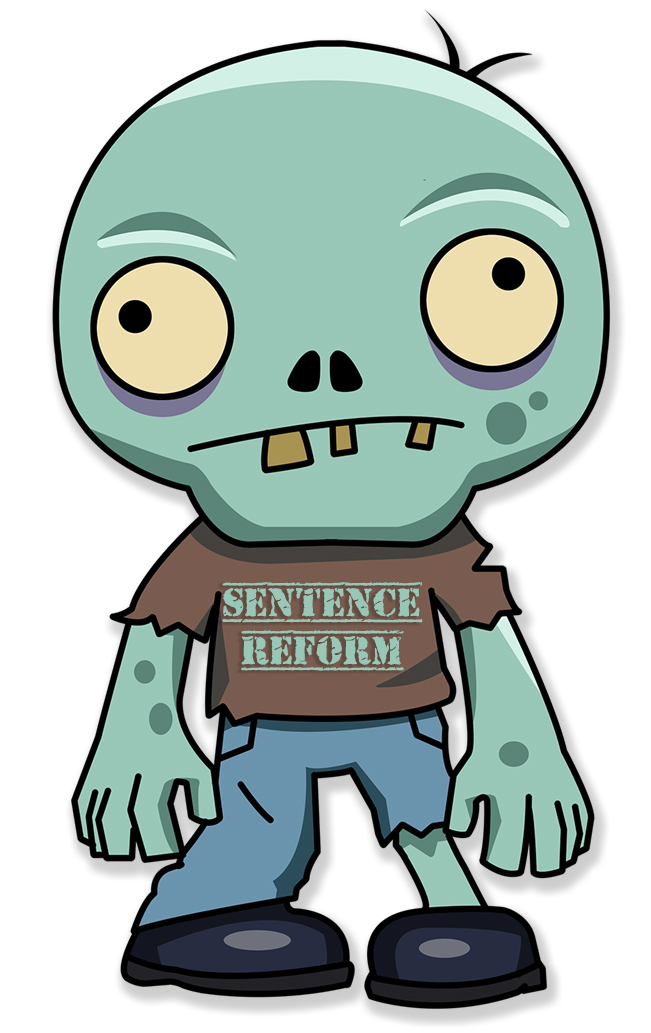 The senators who have been revising the Sentence Reform and Corrections Act of 2015 unveiled their reworked compromise in a news conference last Thursday, showing a renewed sense of
momentum behind legislation to ease mandatory minimum sentences for nonviolent offenders.
"Obviously, reaching a consensus hasn't been easy," Senate Judiciary Committee Chairman Chuck Grassley (R-Iowa) said. "But we believe that it truly addresses in a bipartisan way the concerns that had been brought forward." Senate Minority Whip Dick Durbin (D-Illinois), added: "This is the best chance in a generation to reform our criminal drug sentencing laws."
Supporters say four Republican and three Democrat senators are signing on as new co-sponsors. As of Friday, six had done so.
The changes in the revised bill are substantial. The language in the original legislation to reduce the mandatory minimum sentence from 15 to 10 years for people convicted under the Armed Career Criminal Act has been eliminated. Reuters reports that ACCA inmates "represent nearly a fifth of the 12,908 current inmates who would have been eligible for resentencing under the old bill, according to the U.S. Sentencing Commission." Other reduced mandatory minimum sentences in the bill will not apply retroactively to anyone who has been convicted of any "serious violent felony." The Marshall Report characterized the changes in its email news report last Friday as "honey, I shrunk the reform bill."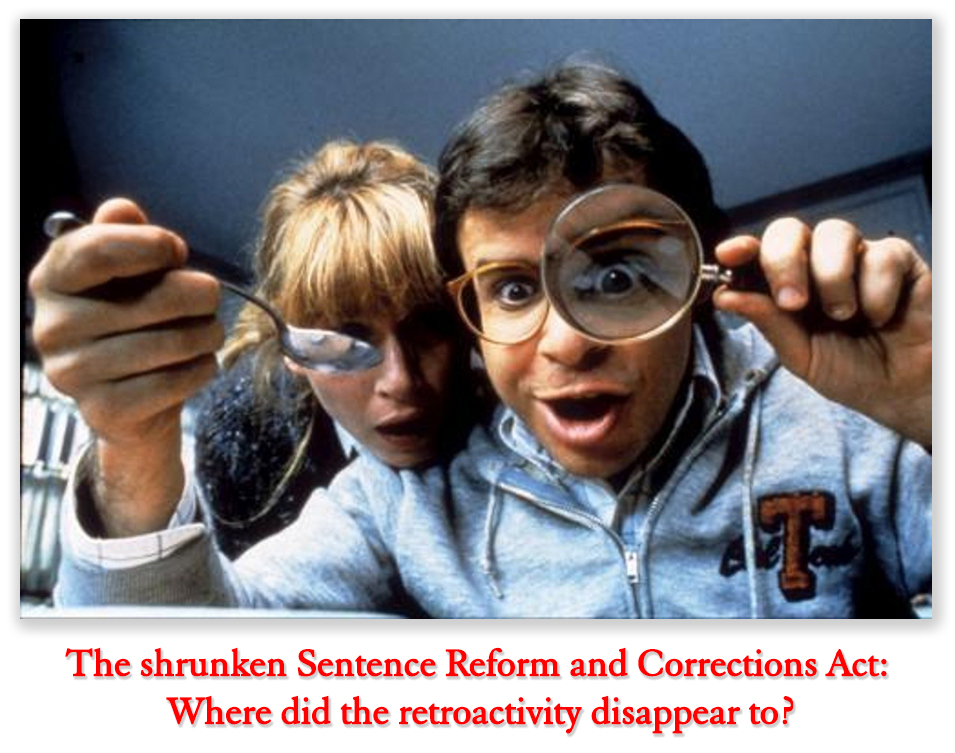 Mens rea reform was excluded from the revision because the authors are divided on the issue. Democrats generally oppose strengthening mens rea requirements, arguing it would enable more corporate misconduct by making it difficult to prove corporate "intent." NPR reported last Friday that House Speaker Paul Ryan (R-Wisconsin) wants to move forward with the House version of the reform bill, "but what should be included in the bills, and what should be left out, is not so simple. House Republicans have said they will not approve lightening penalties for drug offenses without language that would raise the burden for prosecutors in proving criminal intent in some environmental and business cases. That's a deal-breaker for the Justice Department and some Democrats."
The House bill, H.R. 3713,  picked up another Democrat co-sponsor last Friday, for a total of 66.
The next step for the Senate bill's backers will be to persuade Senate Majority Leader Mitch McConnell (R-Kentucky) to bring the legislation to a vote this year.
It's not going to be a slam-dunk by any means. Shortly after last Thursday's news conference, Sen. Jeff Sessions (R-Alabama) issued a long, stinging press release slamming the revisions. He complained that "despite assurances otherwise, the revised bill still shortens mandatory minimums for repeat drug traffickers, including those who carried a gun, and would allow for early release of those currently in federal prison. For example, someone like Wendell Callahan – who was released early from federal prison and murdered his ex-girlfriend and her two young daughters – would still be eligible for early release under the bill. In a 2011 motion for Callahan's sentence reduction, Callahan's attorney said federal prosecutors agreed that Callahan's good behavior in prison and other factors led both sides to conclude that his early release did not present a danger to the safety of the public. Much like the Callahan case, courts across the country are rubber-stamping motions for early release pursuant to the Sentencing Commission reductions."
Sen. Sessions is just one voice, but an important one. Ohio State law professor Douglas Berman noted in his sentencing blog last week that Sen. Sessions was the first senator to support Donald Trump, and that Sessions' opinions are likely Trump's opinions, too. Berman wrote, "I am not sure if this criticism will keep the revised SRCA from being brought up for a vote, but I do think the connection between Senator Sessions and presumptive GOP Prez candidate Trump provides yet another significant impediment to this bill becoming law."

TIME IS ON YOUR SIDE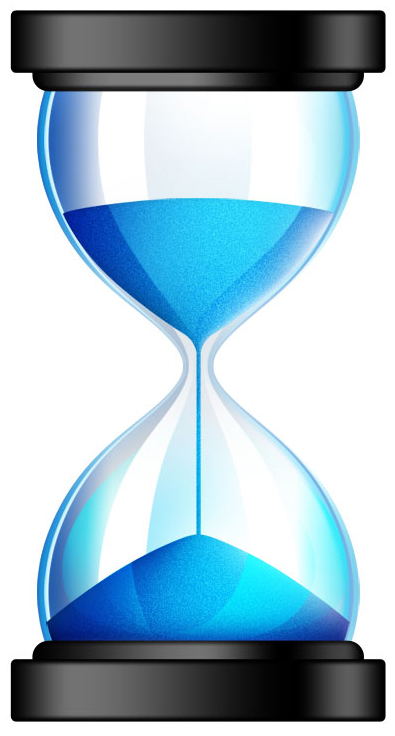 Elderly prisoner Archie Rachel sued in federal court because of inadequate medical care at his state prison. The prison moved for summary judgment. The district court gave Archie 21 days to seek discovery from the prison and file his opposition.
Archie – who had access to a law library for a few hours a week – could not even get discovery responses in 21 days. He moved for a 14-day extension of time, but when the district court did not rule on it, Archie whipped together an opposition and filed it without benefit of the discovery. The court granted summary judgment to the prison, and threw out Archie's complaint.
Last week, the 10th Circuit reversed the district court. Generally, the rule allowing an extension of time "for good cause" – F.R.Civ.P. 6(b)(1) – should be liberally construed to advance the goal of trying each case on the merits. District courts should normally grant extension requests, made before the deadline, in the absence of bad faith by the requesting party or prejudice to another party.
Here, the Court said, Archie was 71 years old, physically handicapped, experiencing health problems, taking a variety of medications, and limited to a few hours a week in the library. It noted that he filed for the extension 14 days before his deadline, and "no one has questioned the presence of good cause for an extension of time." Under those circumstances, the Court of Appeals said, the magistrate judge's failure to address the extension motion "constituted an abuse of discretion."
Rachel v. Troutt, Case No. 15-6104 (10th Cir.  Apr. 26, 2016)


CRIME COSTS TOO MUCH – SO DOES PUNISHMENT
Meanwhile, back at the White House, the Obama administration – with the help of some prominent conservatives – has mounted a full-court press to push the case for rewriting nation's criminal justice system. The argument is that too many people are in prison, at too great an economic and human cost to the United States.
A band of liberals and conservatives joined at a White House event last week to urge Congress and the states to re-examine the cost of incarceration. They want to reduce the U.S. prison population, prepare inmates for life after prison and take measures to prevent people from turning to a life of crime.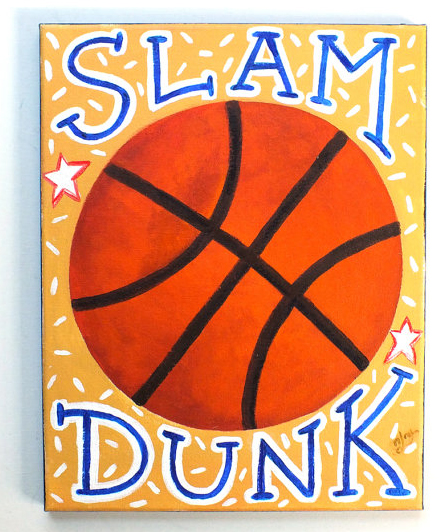 The White House also released a report on the economic consequences of the criminal justice system that included a flood of statistics making a strong case for an overhaul. "Sometimes a cost-benefit analysis tells you it's a slam dunk," said Douglas Holtz-Eakin, a conservative economist and president of the American Action Forum. And Arthur Brooks, president of the conservative-leaning American Enterprise Institute, said the case for an overhaul is not just about money. "This is about the lives we are throwing away," he said. "We pay an enormous price for this."
CBS Marketwatch, Conservatives and White House Agree:                        US Criminal Justice System Does Not Pay Off (Apr. 25, 2016)

GOOD JUDGE …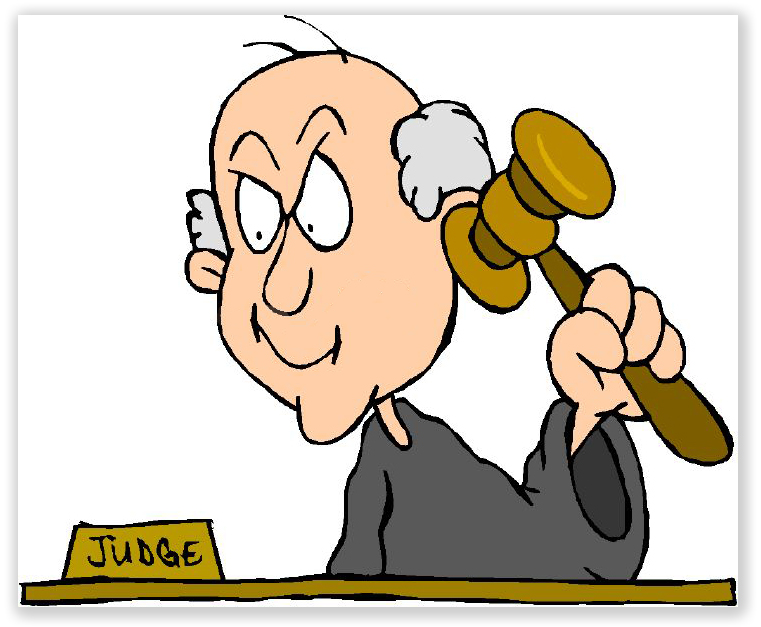 The defendant in front of North Carolina Judge Lou Olivera had a substance abuse record. He also had a 20-year record as an Army Special Forces sergeant, with four tours in Afghanistan, three Purple Hearts and serious PTSD.
When the defendant, Joseph Serna, admitted he had lied about a urine test, he was sentenced to a night in jail. The judge could see the man was shaking with fear. A veteran himself, Judge Olivera feared Serna might have a PTSD attack during the night.
As Serna sat down on the cot in his cell, he heard the door rattle open again and saw Judge Olivera walk in and sit down beside him. Someone came and locked the door. "This was a one-man cell so we sat on the bunk and I said, 'You are here for the entire time with me?'" Serna reported later. "He said, 'Yeah that's what I am doing'."
The two passed the night trading stories of their experiences in the military. Serna later said: "It was more of a father-son conversation. It was personal."
Washington Post, A compassionate judge sentences a veteran                  to 24 hours in jail, then joins him behind bars (Apr. 22, 2016)

BAD JUDGE …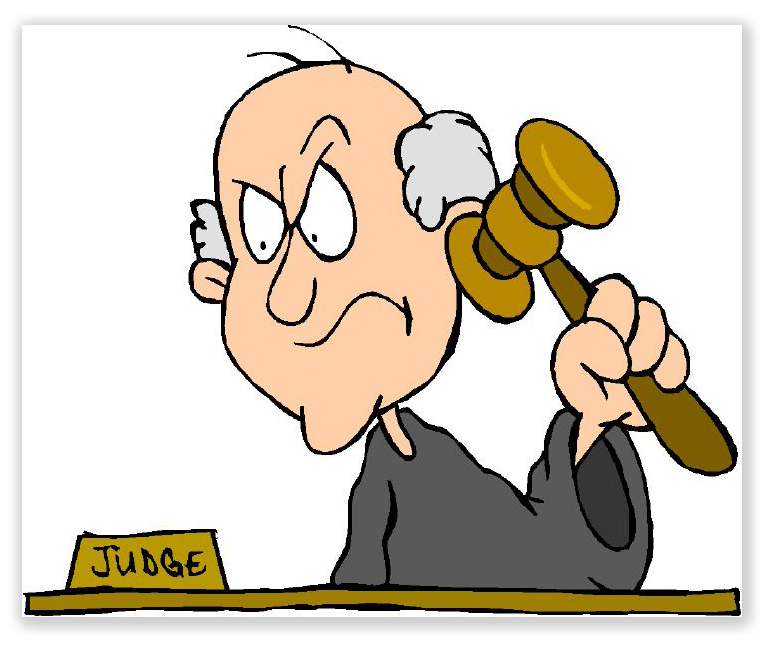 Harrison Norris, a black man, received a life sentence  after being convicted of forcing women – mostly white women (which turns out to be important) – into prostitution. His sentence was overturned on appeal as not being proper under the Guidelines and was cut to 35 years when he was resentenced by a different judge.  But the saga did not end there.
The district judge who presided over Norris's trial and original sentence was arrested for drug and gun possession several years later. Evidence from the arrest showed the judge had bipolar disorder and a brain injury from a bicycling accident. The investigation also found witnesses who said the judge wanted to give all black men who pimped white women the maximum penalty and that he specifically disliked Norris. Norris filed a Sec. 2255 motion to set aside the conviction on the grounds of judicial bias, but the motion was denied without a hearing.
Last week, the 11th Circuit reversed, sending the case back for a hearing. Norris proffered evidence that the judge "had a difficult time adjudicating African-American men's cases and specifically disliked Norris based on the fact that Norris was a black man who pimped white women," and the judge had told a witness that he "wanted to give all black offenders who pimped white women the maximum possible penalty." The Court said that "contrary to the ruling of the district court, structural error occurs when a judge with actual bias against a defendant presides at his trial… "The entire conduct of the trial from beginning to end is obviously affected . . . by the presence on the bench of a judge who is not impartial." And we cannot review a trial transcript to determine whether the presiding judge, despite his actual bias, was fair: "The record does not reflect the tone of voice of the judge, his facial expressions, or his unspoken attitudes and mannerisms, all of which, as well as his statements and rulings of record, might have adversely influenced the jury and affected its verdict."
Norris v. United States, Case No. 15-10390 (11th Cir.  Apr. 25, 2016)


LAST WEEK WAS BIG ONE FOR CRIMINAL LAW ARGUMENTS AT SUPREME COURT
The Supreme Court of the United States (SCOTUS) sits for a 9-month "term" that runs from October to the end of June. In order to wrap up its year, the Court usually hears its last oral arguments by the end of April, and then issues a flurry of opinions over the last 8 weeks or so before its summer recess.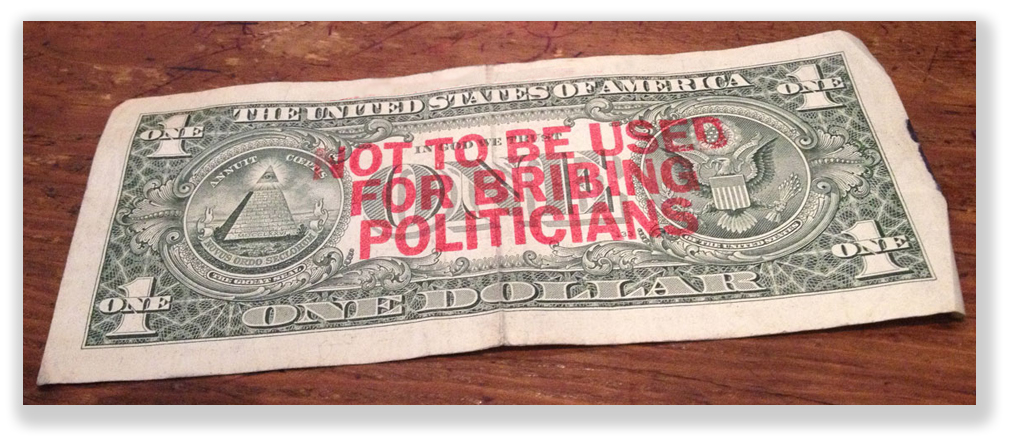 The Court's final week of oral arguments last week included two criminal cases of note. The headline-grabber was McDonnell v. United States, featuring a former Virginia governor as defendant. McDonnell was convicted of taking over $100,000 in gifts from a businessman, and in exchange arranging meetings and generally plugging the guy's products. The catch is that the Governor awarded his benefactor no contracts, sponsored no legislation, and did not strong-arm any state officials into favorable decisions.
The statutes used to convict McDonnell make it illegal to take "official action" in exchange for anything else of value. The question is exactly what constitutes "official action." In arguments last week, the Justices seemed inclined to draw a line between "access" and "influence." Organizations representing former government officials, defense attorneys and law professors filed briefs supporting McDonnell, arguing against government overreaching in defining the statute, which they say criminalizes virtually any assistance government officials or workers might provide to someone who had previously given them a gift, however small.
In not nearly as sexy a case, but probably more important to many federal defendants, SCOTUS heard arguments in Mathis v. United States last Tuesday. Mathis grapples with the "modified categorical approach" (MCA) ¬– defined three years ago in Descamps v. United States – of determining whether state burglary statutes define crimes that count under the ACCA, the Guidelines, and other federal offenses that define prior crimes as "violent" or "nonviolent." Defendant Mathis says one must look at the statute first. The government wants courts to look at what the defendant's state court records (Shepard documents) say he did. Justice Kagan – who wrote Descamps – suggested courts should look at the state statute and model jury instructions first, and only consult Shepard documents as a last resort.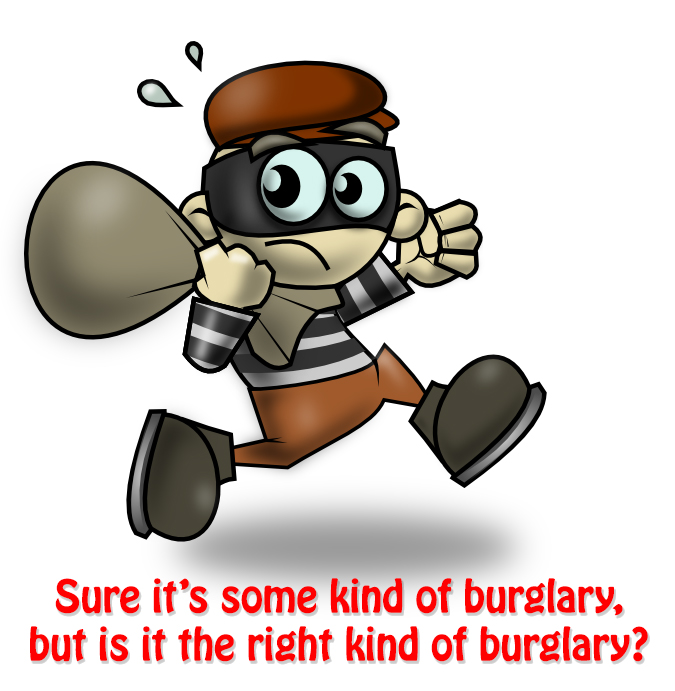 Mathis was sentenced under the ACCA in part because of a prior Iowa 3rd degree burglary. The district court found the Iowa statute divisible even though the Iowa Supreme Court had squarely held that the burglary statute contained a single unitary set of "elements." The 8th Circuit Court of Appeals affirmed, holding that the distinction between means and elements is irrelevant to the determination of divisibility.
If the Supreme Court adopts Mathis's argument, most state burglary laws would probably not trigger the ACCA, and many lawful permanent residents would not face removal based on state burglary convictions. And the Court may well side with Mathis. SCOTUSBlog, a website covering the Supreme Court, said "it remains hard to see a path to victory for the government. Kagan is both a sure vote for Mathis and a logical candidate to take the opinion. Justice Sotomayor's questions and comments during the argument certainly gave no hint of anything other than a vote for Mathis. Justice Thomas also seems a certain vote for Mathis, given his concurrence in Descamps in which he argued the MCA approach violates the 6th Amendment under Apprendi v. New Jersey. Neither Chief Justice Roberts nor Justice Breyer tipped his hand during Tuesday's argument, but both joined Kagan's Descamps opinion in full."
SCOTUSBlog, "Anti-corruption law in trouble?"                                             (Apr. 27, 2016)
SCOTUSBlog, The Justices continue to struggle with                                    the "modified categorical approach" (Apr. 27, 2016)


Legal Information Services Associates provides research and drafting services to lawyers and inmates. With over 20 years experience in post-conviction motions and sentence modification strategy, we provide services on everything from direct appeals to habeas corpus to sentence reduction motions to halfway house and home confinement placement. If we can help you, we'll tell you that. If what you want to do is futile, we'll tell you that, too.
If you have a question, contact us using our handy contact page. We don't charge for initial consultation. 
Would you like a copy of this newsletter in PDF format?  Click here.