Vol. 2, No. 18
This week:
Supreme Court Declares Johnson Retroactive
Sentencing Commission Proposes 2016 Amendments
Something in the Wind at Supreme Court Today?
Sentencing Commission Challenges BOP Primacy on Compassionate Release
Is Sentencing Reform Being Watered Down?

SUPREME COURT DECLARES JOHNSON RETROACTIVE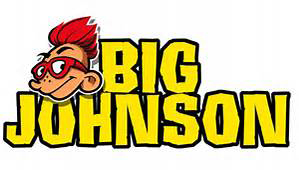 By a 7-1 vote, the United States Supreme Court this morning declared that its holding last summer in Johnson v. United States – that declared the "residual clause" of the Armed Career Criminal Act to be unconstitutionally vague – is retroactive to cases that were already final when Johnson was handed down.
In an unusual decision announcement on a Monday morning, just before a major argument got underway on the Obama administration's immigration orders (United States v. Texas), the 8-member Court held in Welch v. United States that the Johnson decision was a "substantive rule" and thus retroactive. The decision reversed an 11th Circuit denial of a 2255 motion.
The Court said that under the Teague v. Lane "framework, the rule announced in Johnson is substantive.  By striking down the residual clause as void for vagueness, Johnson changed the substantive reach of the Armed Career Criminal Act, altering "the range of conduct or the class of persons that the Act punishes." Before Johnson, the Act applied to any person who possessed a firearm after three violent felony convictions, even if one or more of those convictions fell under only the residual clause.  An offender in that situation faced 15 years to life in prison.  After Johnson, the same person engaging in the same conduct is no longer subject to the Act and faces at most 10 years in prison.  The residual clause is invalid under Johnson, so it can no longer mandate or authorize any sentence.  Johnson establishes, in other words, that "even the use of impeccable factfinding procedures could not legitimate" a sentence based on that clause.  It follows that Johnson is a substantive decision."
Justice Kennedy wrote the opinion. Only Justice Thomas dissented.
The decision should start a land rush on ACCA and "career offender" 2255 motions over the next two months. The timeliness rules of 28 U.S.C. § 2255(f) suggest that any filings seeking to benefit from Johnson retroactivity must be filed by the one-year anniversary of the Johnson ruling, which was handed down on June 26, 2015.
Welch v. United States, Case No. 15-6418 (April 18, 2016)

SENTENCING COMMISSION PROPOSES 2016 AMENDMENTS
The U.S. Sentencing Commission adopted proposed changes to the Sentencing Guidelines last Friday, amendments that included significant modifications to immigration and animal fighting sentences. Of most relevant to federal inmates, the Commission challenged the BOP by proposing a major expansion in the standards for compassionate release (see third story).
The immigration amendment would create a scale of Guideline levels to account for the level of a defendant's prior criminal conduct in a more proportionate manner than the current flat 16-level enhancement.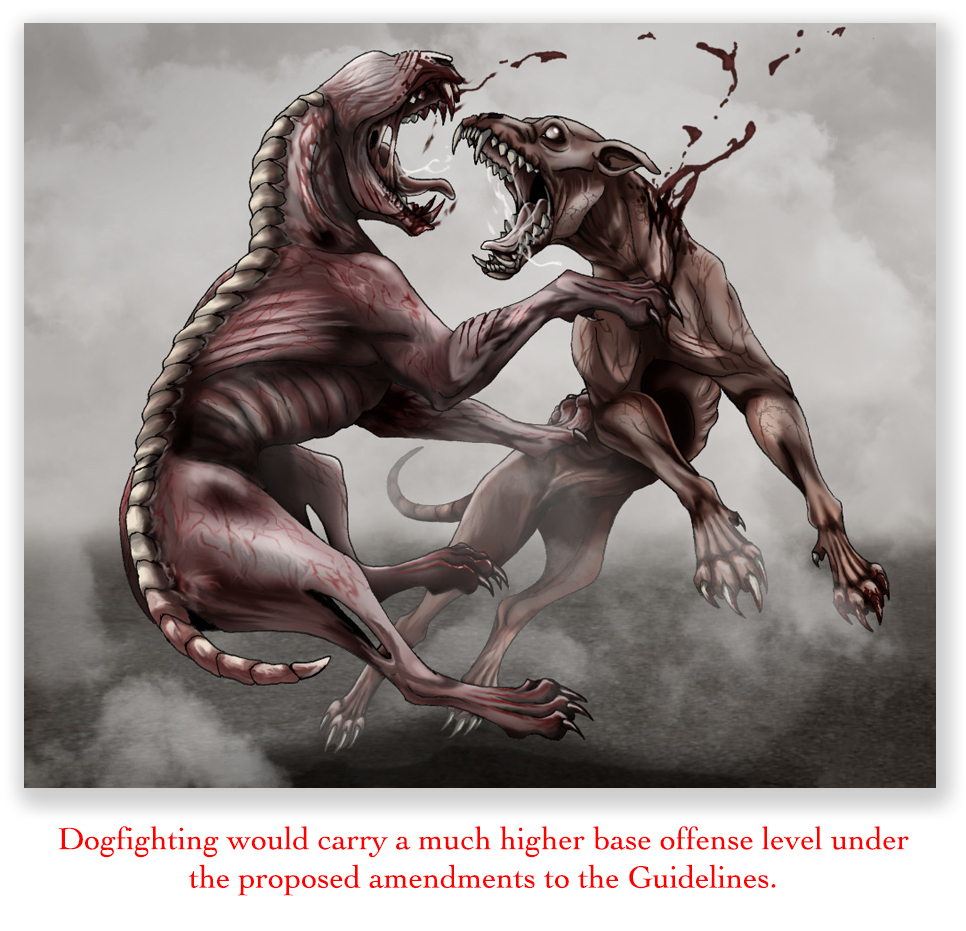 The Commission also voted to strengthen the Guidelines "to better reflect the cruelty and violence" associated with animal fighting offenses. After receiving over 50,000 comments on the proposal – a Sentencing Commission record – the agency voted to raise the base offense level for animal fighting offenses by 350% and to add an enhancement for anyone who takes a minor to an animal fight.
In the last few years, the vagueness and incomprehensibility of standard supervised release terms have made them a punching bag for the courts. In response, the Sentencing Commission proposed amendments to revise and clarify probation and supervised release terms. The agency admitted that "the Seventh Circuit has found several of the standard conditions to be unduly vague, overbroad, or inappropriately applied … and has also suggested that the language of the conditions be revised to be more comprehensible to defendants and probation officers, and to contain a stated mens rea requirement where one was lacking." The proposed changes are intended to be "simply worded, bearing in mind that, with rare exceptions, neither the defendant nor the probation officer is a lawyer and that when released from prison the defendant will not have a lawyer to consult."
Nothing in last Friday's proposal addressed whether the proposed Guidelines changes would be retroactive. In the past, the Commission has not addressed retroactivity when a Guidelines change was proposed. If any of the proposed amendments is a suitable candidate for retroactivity, the Commission will probably take it up the question in a future proceeding.
U.S. Sentencing Commission, U.S. Sentencing Commission Approves Significant Changes To The Federal Sentencing Guidelines                          (Apr. 15, 2016)
Sentencing Commission, 2016 Proposed Amendments to           Sentencing Guidelines (Apr. 15, 2016)


SOMETHING IN THE WIND AT SUPREME COURT?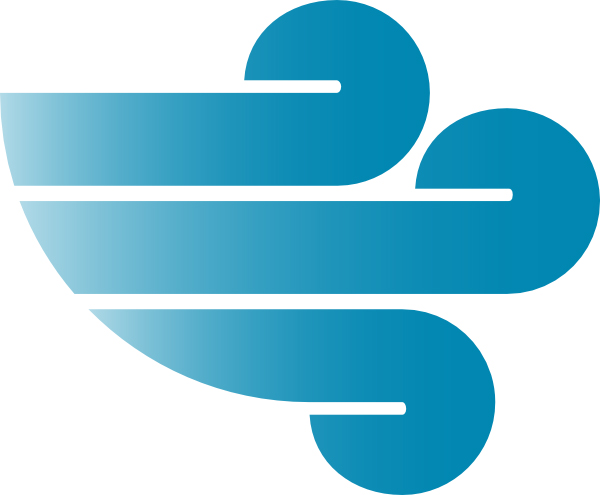 The Supreme Court, altering its usual agenda, announced last week that it would issue one or more opinions in argued cases today, as well as on the more normal days of Tuesday and Wednesday. Ordinarily, when the Court is hearing argument on Mondays, it releases only orders in new cases, and withholds opinions until later in those weeks.
The new plan stirred speculation that the Court has found some specific urgency in a pending case that requires immediate action. Monday will see a large crowd in the courtroom because the case up for argument that day is the major challenge to President Obama's 2014 revision of immigration policy, in the case of United States v. Texas.
Denniston, A Break With Custom for Opinion Release, SCOTUSBlog.com (April 15, 2016)

SENTENCING COMMISSION CHALLENGES BOP PRIMACY ON COMPASSIONATE RELEASE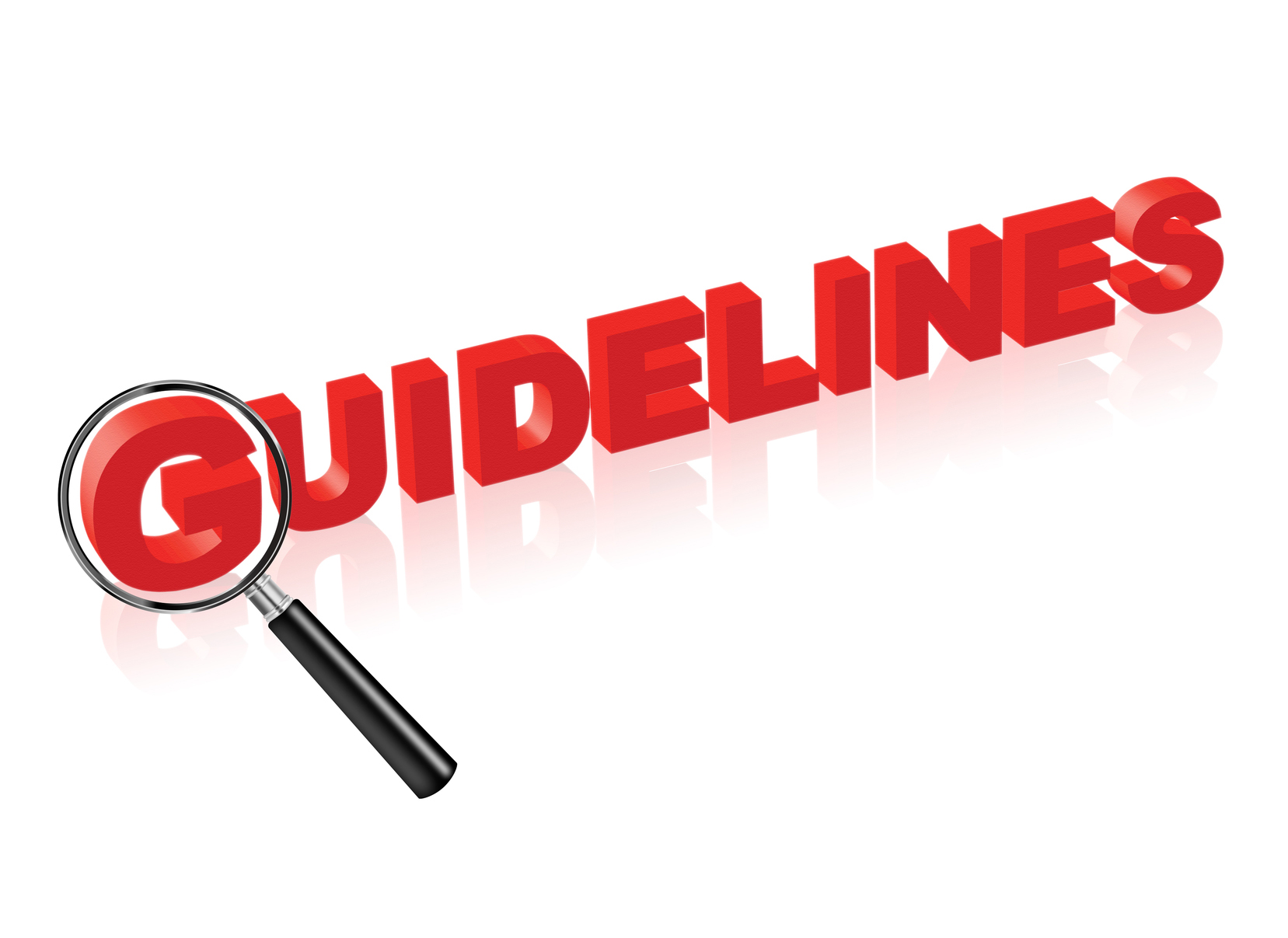 Last Friday's Sentencing Commission proposal to change the standards by which the BOP picks inmate candidates for compassionate release under 18 U.S.C. § 3582(c)(1) is a shot across the BOP's bow, but whether the proposal leads to any change is far from settled.
Last February, during a hearing on compassionate release, the Sentencing Commission was openly skeptical of the BOP's claim that it alone was entitled to set standards for compassionate release. The Commission's proposed amendments last week clearly marked its territory, asserting that "Congress charged the Commission with issuing policy statements describing what should be considered extraordinary and compelling reasons for a sentencing reduction."
Under the proposed amendment, federal inmates should be proposed for compassionate release if they fall into one of four broad categories: (1) medical condition; (2) age; (3) family circumstances; or (4) other reasons:
•   As proposed, the "medical condition" factor would apply where the inmate either had a terminal illness, suffered from a serious condition, suffered from a serious functional or cognitive impairment, or was experiencing deteriorating health because of age that substantially diminished the defendant's ability to provide self-care within a correctional facility and from which the inmate was not expected to recover. The proposed Guideline defines a "terminal illness" as a "serious and advanced illness with an end of life trajectory." Unlike current BOP standards, the proposed Guideline says "a specific prognosis of life expectancy (i.e., a probability of death within a specific time period) is not required."
•   "Age of the defendant" would apply if the defendant is at least 65, has a serious deterioration in physical or mental health because of the aging process, and has served at least 10 years or 75 percent of his or her term of imprisonment (whichever is less).
•   "Family circumstances" would apply to the incapacitation of the caregiver of the defendant's minor child, or to the incapacitation of the defendant's spouse or registered partner when the defendant would be the only available caregiver.
•   "Other reasons" permit the Bureau of Prisons to determine that, in any particular defendant's case, an extraordinary and compelling reason other than (or in combination with) a reason identified by the Commission exists.
So this sounds like great news, right? It does, except for one fly in the ointment. BOP witnesses told the Commission last February that only the BOP Director has the right to define what constitutes "extraordinary and compelling reasons" under the statute, and the Sentencing Commission should butt out. For that matter, the BOP said, it rejected the DOJ inspector general's critical report in May 2015 that the Bureau had "poorly managed" the compassionate release program, and had eligibility requirements for both medical and non-medical provisions that were "unclear" and "confusing."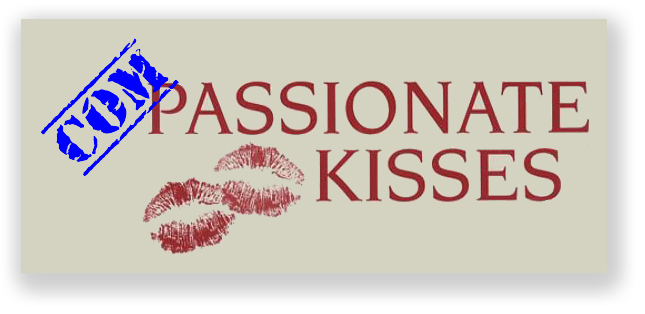 The proposed Guidelines amendment "encourages the Director of the Bureau of Prisons to file a motion if the defendant meets any of the circumstances" defined by the Guidelines, and to let the courts decide "whether the circumstances warrant a reduction." In other words, the BOP filing should be automatic whenever an inmate is eligible, rather than the discretion-ridden system used today.
Unfortunately, for the BOP to follow the Guidelines' suggestion (and thus improve on its 7% approval rate on compassionate release requests since 2013), the agency will first have to surrender its current position that it alone may decide whether an inmate is entitled to compassionate release.
Sentencing Commission, 2016 Proposed Amendments                                 to Sentencing Guidelines (Apr. 15, 2016)
U.S. Department of Justice, Office of the Inspector General, The Impact of the Aging Inmate Population on the Federal Bureau of Prisons (May 2015)

IS SENTENCING REFORM BEING WATERED DOWN?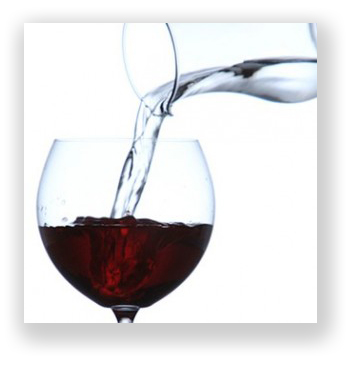 The Sentencing Reform and Corrections Act of 2015, before the Senate as S. 2123, and before the House as H.R. 3713, remained stalled last week, with the Senate bill holding at 28 cosponsors. The House version of the bill picked up one additional sponsor – a Democrat from Iowa – and now has 64.
The liberal political magazine The American Prospect last week admitted that "the death of Supreme Court Justice Antonin Scalia and the subsequent battle over President Obama's pick to replace him have distracted Republicans from sentencing reform," but nevertheless said that "although momentum has slowed on a plan that could have attracted strong bipartisan support, criminal justice reform advocates believe that the lull may help federal lawmakers craft a more popular package."
Last week, lawmakers got a sense of what that "more popular package" may look like, as some Senate Republicans released a proposal that would substantially water down the retroactive relief contained in S. 2123 as currently written.
The conservative newspaper Washington Examiner reported that Senate Majority Whip John Cornyn (R-Texas), Senate Judiciary Committee Chairman Chuck Grassley (R-Iowa), and Sen. Mike Lee, (R-Utah), the leading architects of the bill, are circulating updated version of the legislation and a background memo to their Republican colleagues who they see as most likely to back the legislation.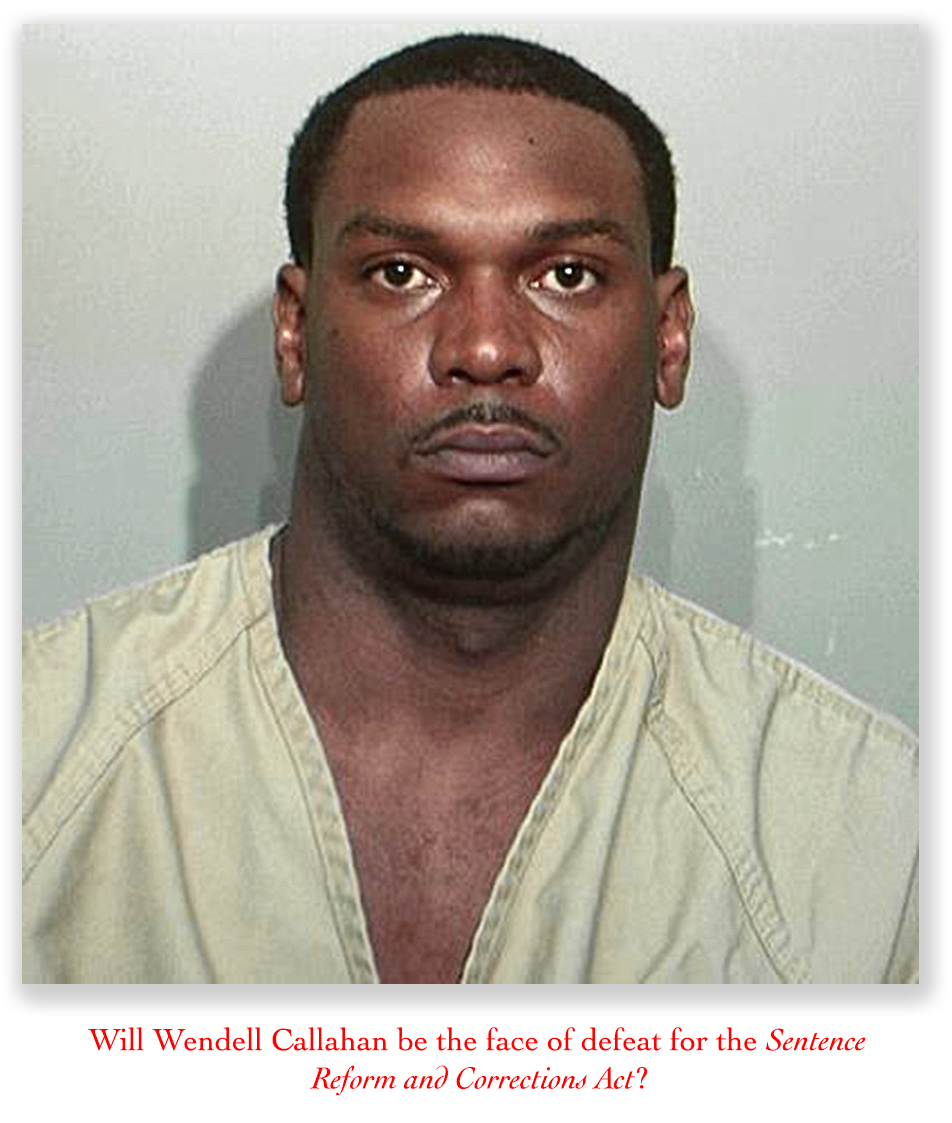 There are two problems: First, this is an election year. Second, we have Willie Horton. Horton was a Massachusetts murderer serving natural life who was released for a weekend furlough back in 1986. Unsurprisingly, he never returned to prison, and later committed rape and robbery in Maryland. During the 1988 presidential campaign, Republicans hung the blame for Willie Horton's release on Democratic presidential candidate Michael Dukakis, who was governor of Massachusetts at the time (despite the fact the furlough was not his program). Since that time, "Willie Horton" has become shorthand for every politician's fear that any criminal justice reform he or she has supported will release a Willie Horton, and the blame will blow back during the reelection campaign.
As we reported in January, the Sentencing Reform and Corrections Act already has its own Willie Horton, a Columbus, Ohio, man named Wendell Callahan. In 2007, a federal court sentenced Callahan to 150 months for selling crack. Wendell's time was first cut to 110 months because of the 2007 reduction in the crack Guidelines, and then – three years later –another 10 months were lopped off because of the second drug guideline reduction. Callahan was released in August 2014.
In January, Wendell was charged with stabbing his ex-girlfriend and her two young daughters to death. The Columbus Dispatch reported that Wendell "likely would have been deep into a 12 1/2-year federal prison sentence if sentencing guidelines for convicted crack dealers had remained unchanged."
"Every one of us who votes to release violent criminals from prison prior to the expiration of their sentence can fully expect to be held accountable by our constituents," Sen. Ted Cruz (R-Texas) said last year during a Judiciary Committee hearing on the bill. Lee and other proponents of the bill say that charge was unfair, in part because the prisoners who applied for early released had to win the approval of a judge. "It is simply incorrect to say that this suddenly releases a bunch of violent criminals," Lee replied.
Nevertheless, the document circulated last week proposes changes designed to blunt any "Willie Horton" attacks. Most notably, the proposal deletes a section of the bill that would have both lowered mandatory minimum sentences from 15 to 10 years under the Armed Career Criminal Act and made the change retroactive to prisoners already convicted.
Also, the bill as written would change the law to require that the increased penalties for a second conviction for carrying a gun during a crime (18 U.S.C. § 924(c)) only apply after a prior conviction.  Right now, if someone carries a gun during a drug sale today, and then does it again tomorrow, he faces a mandatory minimum of 30 years – five for today's gun and 25 for tomorrow's gun. The proposed bill makes clear that a defendant must be convicted for the first 924(c) before a second 924(c) could trigger a higher mandatory minimum. The bill as written would let people who are serving such sentences apply for a sentence reduction, but the new proposal would change the bill to "prohibit any retroactive relief for any offender convicted of any serious violent felony," according to the background memo. That leaves reformers in the uncomfortable position of arguing that a low-level drug dealer armed with a weapon shouldn't count as a violent offender, because the law generally reserves that title for people who commit violent acts.
Even the watered-down bill may not go far enough for Republican opponents. A Republican senate aide told The Daily Caller last week that Callahan had not been classified as a violent offender, so the idea that the revised legislation being proposed "would somehow prevent the early release of violent criminals like Wendell Callahan is an affront to the facts."
Opponents complain that "the bill will over-expand judicial discretion to apply the leniency of the 'safety valve' to major drug traffickers, including those with multiple prior criminal convictions. Under current law, the safety valve permits minor participants in drug trafficking crimes with minor criminal records to reduce their sentencing exposure to avoid mandatory minimum sentences, even if they choose not to cooperate."

Legal Information Services Associates provides research and drafting services to lawyers and inmates. With over 20 years experience in post-conviction motions and sentence modification strategy, we provide services on everything from direct appeals to habeas corpus to sentence reduction motions to halfway house and home confinement placement. If we can help you, we'll tell you that. If what you want to do is futile, we'll tell you that, too.
If you have a question, contact us using our handy contact page. We don't charge for initial consultation. 
Would you like a copy of this newsletter in PDF format?  Click here.