Vol. 2, No. 15
This week:
Hands Off My Money!
Scarlet Letter Lawsuit Moves Forward
Reading the Tea Leaves on Johnson Retroactivity
You Should Have Told Me I Could Say Something
Dog Bites Man: DOJ says BOP Medical Care Not "Adequate"
Politics and Sentence Reform
HANDS OFF MY MONEY!

Sila Luis was accused of swindling the Government in a $45 million health care scam. She intended to hire a lawyer with her own money – cash she had legitimately earned outside of the alleged fraud – but the government convinced a court to freeze all of her assets (not just the money it said she had stolen), because if she was convicted, Luis would need her legit cash to pay restitution.
The government commonly gets courts to issue pre-trial freezes on assets it says were earned from crime. The theory is that those ill-gotten sums never really belonged to a defendant to begin with. But the Luis asset freeze was different – everything she owned (legal or not) was seized.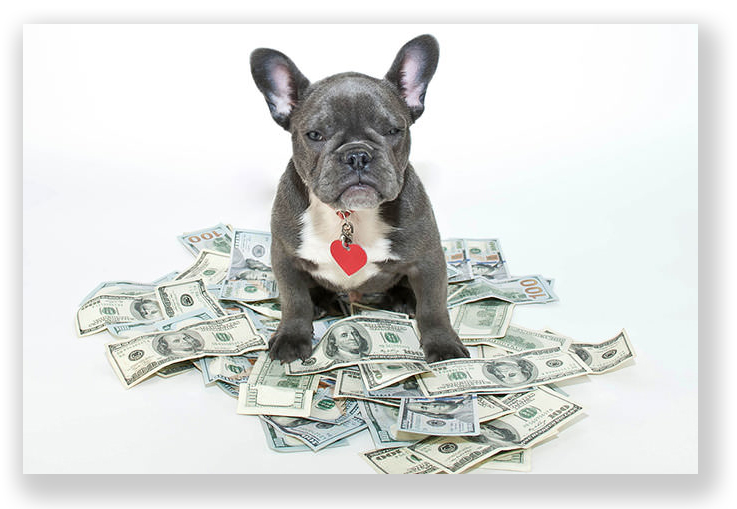 Luis argued that freezing her lawfully earned assets denied her 6th Amendment right to hire the attorney of her choice. Last Wednesday, the Supreme Court of the United States (SCOTUS) agreed, putting a stop to the government's overreach.
The justices said that the difference between the usual pretrial asset freeze and Luis's case "consists of the fact that the property here is untainted; i.e., it belongs to the defendant, pure and simple. In this respect it differs from a robber's loot, a drug seller's cocaine, a burglar's tools, or other property associated with the planning, implementing, or concealing of a crime. The Government may well be able to freeze, perhaps to seize, assets of the latter, "tainted" kind before trial. As a matter of property law the defendant's ownership interest is imperfect. The robber's loot belongs to the victim, not to the defendant … The property at issue here, however, is not loot, contraband, or otherwise "tainted." It belongs to the defendant."
The opinion included a troubling observation for federal defendants who are not sitting on a pile of legal cash. It suggested that if the government's position was upheld, innocent defendants could be stripped of everything before trial, and "would fall back upon … overworked and underpaid public defenders … Only 27 percent of county-based public defender offices have sufficient attorneys to meet nationally recommended caseload standards. And as one amicus points out, '[m]any federal public defender organizations and lawyers appointed under the Criminal Justice Act serve numerous clients and have only limited resources'."
"The upshot," the opinion concluded, "is a substantial risk that accepting the Government's views would – by increasing the government-paid-defender workload – render less effective the basic right the Sixth Amendment seeks to protect."
So the Supreme Court acknowledged that throwing Luis and others like her to the public-defender system would weaken their 6th Amendment rights to effective counsel. But what does that say about the constitutional rights of the vast majority of federal defendants who had no other choice?
Luis v. United States, Case No. 14-419 (Mar. 30, 2016)

SCARLET LETTER LAWSUIT MOVES FORWARD
A new federal law requiring the State Department to mark the passports of certain convicted sex offenders faced its first test in federal court on Wednesday.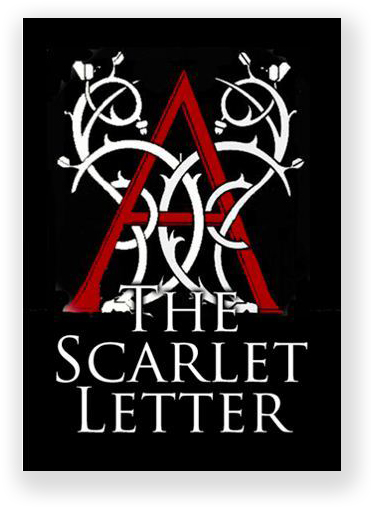 A group of convicted sex offenders has asked a federal district court in Oakland, California, to block enforcement of the law pending the outcome of a February lawsuit they filed that challenges the law's constitutionality. The Inter-national Megan's Law to Prevent Demand for Child Sex Trafficking requires the State Department to add a "unique identifier" to passports of Americans con-victed of sex crimes involving minors, and directs U.S. officials to alert other governments when those Americans travel abroad.
"For the first time in the history of this nation," the lawsuit alleges, "the United States Government will publicly stigmatize a disfavored minority group using a document foundational to citizenship." The plaintiffs argue the law violates the First Amendment by forcing people convicted of sex offenses to bear the equivalent of a "Scarlet Letter" on their passports.
During the hearing, U.S. District Judge Phyllis J. Hamilton seemed skeptical of the challengers' arguments that marking the passports would expose travelers to the risk of physical harm and imply that the holders had engaged in child sex trafficking or child sex tourism. "I'm not sure how you make that leap, that that's what the message is," the judge said. "Where does that come from?"
The plaintiffs want the judge to grant an injunction against enforcing the law while the lawsuit goes forward. The DOJ argues that an injunction is premature, because rules to implement the new law have not yet been written.
Wall Street Journal, Law creating passport mark for sex offenders faces first challenge (Mar. 29, 2016)
Associated Press, Attorney: Sex offender passport marker would be dangerous (Mar. 31, 2016)
READING THE TEA LEAVES ON JOHNSON RETROACTIVITY
Whether the holding in Johnson v. United States will benefit the thousands of people doing extra time under the Armed Career Criminal Act or Guidelines "career offender" designations lurched closer to a decision last week, as the Supreme Court heard oral arguments in Welch v. United States.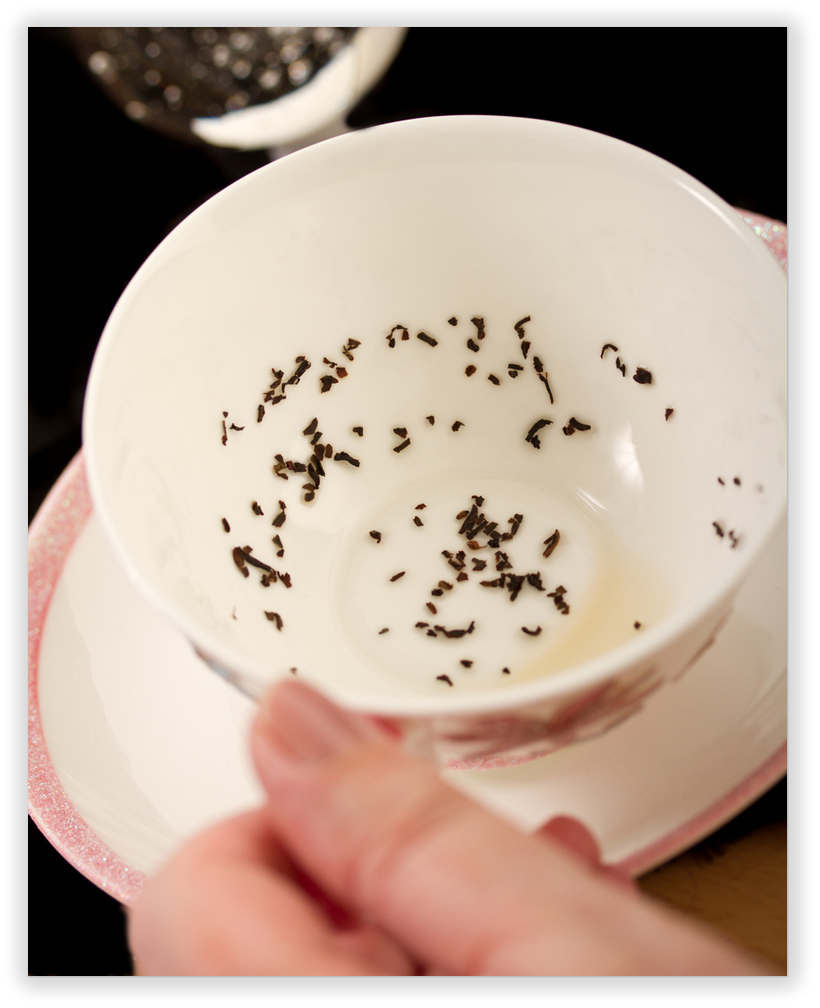 The whole question may seem confusing. Petitioner Welch thinks Johnson should retroactively apply to him. So does the government. But nothing is simple for SCOTUS. The underlying issue is important enough to be fairly argued, so the Court appointed an attorney to play devil's advocate, and contend that Johnson should not be retroactive because it's holding was purely procedural, not substantive.
Afterwards, one commentator suggested that the oral argument presaged a "likely decision in favor of retroactivity," a view that Families Against Mandatory Minimums (FAMM) immediately trumpeted to inmates in an email. The court observer, law professor Rory Little, wrote for the website SCOTUSBlog (which is the "go-to" source for Supreme Court information on the Web) that "while it is not possible to describe the intricacies of retroactivity doctrine here — let alone wise if we want to keep our readers awake — it looks like last Term's decision in Johnson v. United States will be declared to apply retroactively for all purposes, including on first and even successive (assuming they are timely filed) habeas corpus petitions."
It's a fool's errand to try to read how the Court is going to rule based on what is said at oral argument. And the intricacies of the retroactivity doctrine – whether a change in the law is procedural or substantive – first articulated a generation ago in Teague v. Lane are Gordian. Law prof Douglas Berman wrote in his sentencing blog last Thursday that "the Welch oral argument leaves me concerned that the current Justices are going to be content to apply existing Teague doctrines in a quirky manner to a quirky case …"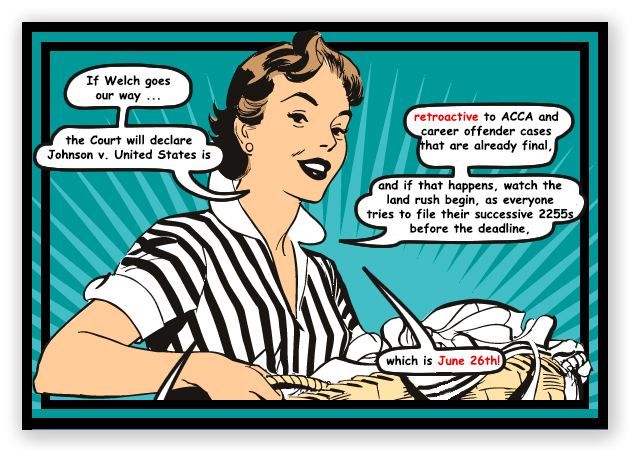 Nevertheless, the Justices expressed amazement that anyone could see Johnson as a merely procedural decision. Justice Ginsburg asked "how can it not be substantive when, under one rule, the sentence range goes minimum of 15 years up to life, and the other reading, it's zero to ten years? I can't imagine anything more substantive than five extra – a minimum of five extra years in prison." And Justice Breyer said, "I thought the point of Teague was that if the statute under which they are convicted doesn't exist anymore because … it was an unconstitutional statute­­ they are serving time under a statute which was then and is now nonexistent and, therefore, they get out."
Prof. Little wrote that "the decision in this case is likely to be simply one more precedent in the wavering doctrinal line … But convicted federal felons whose sentences are reduced by five or more years will not care about the intricacies, while young law professors aspiring to tenure will have new grist for their mills."
A decision in Welch – which will probably be favorable to retroactivity – should be released by the end of June.
Welch v. United States, Case No. 15-6418                                                          (oral argument Mar. 30, 2016)


YOU SHOULD HAVE TOLD ME I COULD SAY SOMETHING
Back in 2009, mariner José Luis Casiano-Jiménez thought things were breaking his way. He had signed on a merchant ship in a South American port as an "able-bodied seaman," sort of a maritime worker bee. Before the voyage had progressed much, he was promoted to first officer due to an unexpected need for a replacement. This is sort of like hiring on at the bank as an assistant teller, and the next day becoming vice president.
Things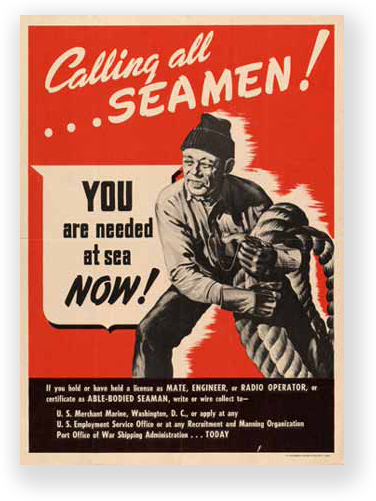 didn't stay rosy, however, when the ship arrived in Puerto Rico, and everyone on board was arrested for importation of drugs. At the trial, the seamen were acquitted, but the jury wasn't so kind to the ships' officers. During the trial, the defendants met in a group with their lawyers, where the attorneys "explained to them . . . that it would not be advisable for any of them to take the stand" and that the lawyers had collectively agreed that a single expert would present the rudiments of a "lack of knowledge" defense on behalf of all the defendants.
José, of course, was among the convicted. After he lost his appeal, he filed a motion under 28 U.S.C. § 2255, in which he claimed that his lawyer had not advised him of his right to testify in his own behalf. The trial court threw the motion out as "inherently incredible," despite the fact that José's attorney backed up his client as to what had happened.
Last week, the 1st Circuit reversed. Holding that "there must be a focused discussion between lawyer and client" about the defendant's right to testify, and "that discussion must — at a bare minimum — enable the defendant to make an informed decision about whether to take the stand." Here, the Court of Appeals said, "the assembled defense lawyers told the assembled defendants that the lawyers 'thought an expert would be the best way . . . to testify on all their behalf' and explained to them that 'it was a consensus . . . it would not be advisable for any of [the defendants] to take the stand'. But that consensus was a consensus only among the lawyers. During the meeting, no one told the petitioner, in words or substance, that he had a right to testify; and no one bothered to obtain his informed consent to remaining silent … The most that can be said is that the defense lawyers unilaterally decided that none of the defendants would testify and presented that decision to the defendants as a fait accompli."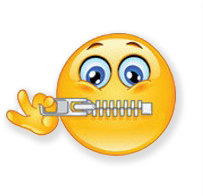 The 1st Circuit found that the error had prejudiced José, because the evidence was so close that "his testimony could have been a game-changer." Noting that a defendant's testimony as to non-involvement should not be disregarded lightly, the Court noted that he had never sailed with the crew before, never sailed on that ship before, and had signed on only as a seaman. "These facts would have bolstered the petitioner's claim that he was unaware of the presence of any contraband on the ship," the Court held. "Given this tableau, prejudice is obvious."
The Court vacated José's conviction.
Casiano-Jiménez v. United States, Case No. 13-1496                                 (1st Cir.  Mar. 29, 2016)

DOG BITES MAN: BOP MEDICAL CARE ISN'T 'ADEQUATE'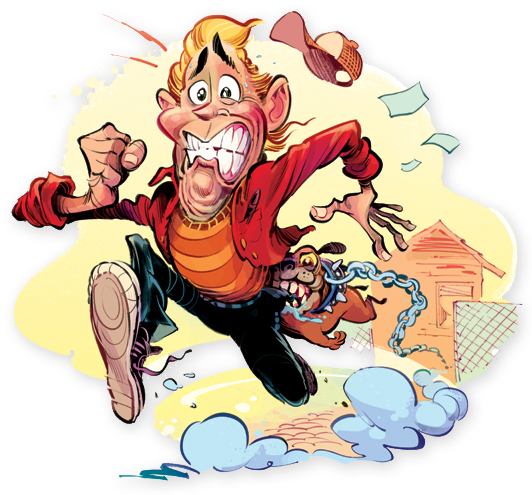 In journalism, a "dog bites man" story is one that is not news at all, something that's so commonplace that everyone knows it already. So it is with last week's report from the Department of Justice Office of Inspector General, revealing that the BOP suffers from consistently understaffed health facilities, and mismanages the health services staff it does have, resulting in medical care for inmates that is inadequate.
The OIG's conclusions won't come as a surprise to inmates. The report found that lousy pay and benefits leaves the BOP unable to hire enough medical professionals. As a result, persistent health staffing shortages have left some BOP institutions with staff vacancy rates of 40% or higher.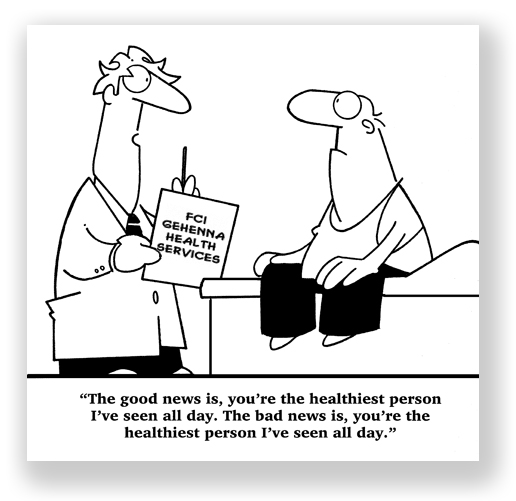 A former BOP official told auditors that medical staffing vacancies have reached a "crisis level" at some institutions. "Although BOP policy states that the vacancy rate shall not exceed 10 percent during any 18-month period, we found that only 24 of 97 BOP institutions had a medical staffing rate of 90 percent or higher as of September 2014," the review found. Making matters worse, the OIG said, the BOP does not competently manage the staff it has or tried to address the personnel shortage in a coordinated, strategic way.
Office of the Inspector General U.S. Department of Justice,            Review of the Federal Bureau of Prisons' Medical Staffing Challenges (Mar. 28, 2016)

POLITICS AND SENTENCE REFORM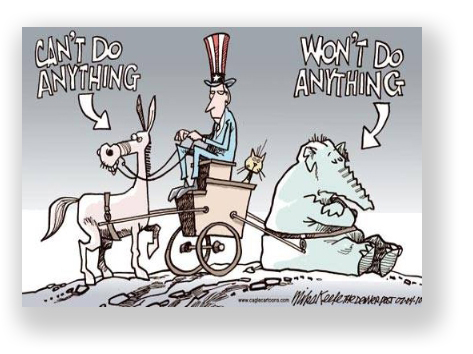 The Sentencing Reform and Corrections Act of 2015, before the Senate as S. 2123, and before the House as H.R. 3713, remained stalled last week, with the Senate bill holding at 28 cosponsors, while the House measure remained at 63.
Senate Majority leader Mitch McConnell (R-Kentucky) remained in Kentucky last week, but sentencing reform followed him there. Last Tuesday, Kentucky sentence reform advocates held a rally outside McConnell's Lexington office to demand that he bring S. 2123 to a vote.
House Speaker Paul Ryan (R-Wisconsin) recently promised to bring H.R. 3713 up for a vote, but McConnell has not made the same commitment. The advocates delivered a Drug Policy Alliance petition signed by over 30,000 people, calling for McConnell to schedule a vote on the bill.
Meanwhile, last Monday, the National Urban League – a civil rights organization that advocates on behalf of African Americans against racial discrimination – delivered a surprising and striking rebuke to sentence reform legislation. In a detailed letter delivered to the U.S. Sentencing Commission, National Urban League President Marc Morial demanded that Congress delay action on the Sentencing Reform and Corrections Act of 2015 until the Sentencing Commission delivers detailed data on the impacts S. 2123 and H.R 3713 would have on Blacks and Hispanics before giving support.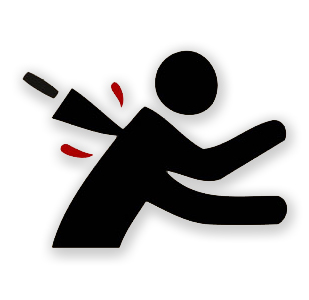 Ironically, this setback for sentencing reform – coming as it does from a strange source – occurred even as MSR Online, a Minnesota-based African American news service, complained on Thursday that sentencing reform legislation had become bogged down in politics.
As we reported, President Obama granted commutation to 61 more federal prisoners last Wednesday. Some observers noted he was acting even "as sentencing reform stalls."
Despite the cheerleading led by the White House press office, some commentators aren't giving the President chops for the commutations. Mark Osler, a law professor and former federal prosecutor, said in the New York Times last Friday that with 9,000 petitions still pending, the Administration has nothing to crow about. "The problem here is that too many cases can't be adequately considered by the president because of a sluggish and often intransigent review process. Clemency petitions undergo no fewer than seven levels of review, four of them within the Department of Justice. Within the Justice Department, clemency petitions run not only through the Office of the Pardon Attorney but also through the office of the deputy attorney general. When the pardon attorney, Deborah Leff, resigned in January, she complained in her letter of resignation that meritorious clemency cases had been thwarted by those above her. She noted in particular that some of her own recommendations had been overruled by the deputy attorney general, Sally Quillian Yates."
Osler noted that the process includes the opinion of the federal prosecutors who brought the case in the first place. "But prosecutors are the wrong people for the task of vetting clemency cases. I was a federal prosecutor for five years … The prospect of being wrong — and a clemency initiative like Mr. Obama's can feel like a judgment that prosecutors were wrong — can be a lot to bear. We should not be surprised if, when it comes to Mr. Obama's clemency initiative, prosecutors systematically resist what is, in effect, an indictment of their work."
Osler suggested that the DOJ Pardon Attorney be put at the top of the clemency process instead of the bottom, and report directly to the president. "That would allow an independent but thorough review of clemency petitions free from the influence of career prosecutors."

Legal Information Services Associates provides research and drafting services to lawyers and inmates. With over 20 years experience in post-conviction motions and sentence modification strategy, we provide services on everything from direct appeals to habeas corpus to sentence reduction motions to halfway house and home confinement placement. If we can help you, we'll tell you that. If what you want to do is futile, we'll tell you that, too.
If you have a question, contact us using our handy contact page. We don't charge for initial consultation. 
Would you like a copy of this newsletter in PDF format?  Click here.