Vol. 2, No. 12
This week:
More Clemency Grants Rumored
Honor the Procedure
Public Defender Calls For Post-Conviction Right To Counsel
Stop Me Before I Rob Again
No Friend Of Mine
Nothing Happening On Sentence Reform

MORE CLEMENCY GRANTS RUMORED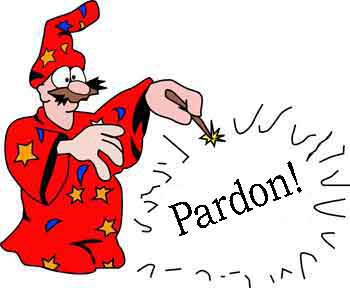 President Obama is expected to grant clemency to another group of federal prisoners in the coming weeks, part of his effort to provide relief to federal inmates sentenced to harsh sentences for drug offenses.
When Obama first announced his clemency initiative in 2014, the Department of Justice asked private attorneys for help in locating candidates for commutation. At that time, DOJ was already sitting on thousands of applications. Two years later, 9,000 petitions are pending at DOJ, and another 9,000 still await review by the lawyers who volunteered to help review applicants. So far the organization, known as Clemency Project 2014, has been contacted by 34,000 prisoners, but has forwarded petitions from only 300 or so. Only 31 have received commutations.
The raw number of commutations granted by Obama – 187 – looks impressive, but it represents less than 1% of the petitions he has received, compared to almost 7% for Richard Nixon, 4% for Gerald Ford, and almost 3% for Jimmy Carter. In 2014 the Obama administration envisioned granting thousands of commutations by the end of 2016. After a very slow start in his first term, Obama did pick up the pace, but not nearly enough to hit that target.
The DOJ blames the Clemency Project, and says the group should hand over the outstanding cases without further vetting. Cynthia Roseberry, project manager at the lawyers' network, denies foot dragging. One reason the Clemency Project has been moving so slowly is to be sure applicants meet the DOJ's "excessively picky criteria," which include whether a prisoner would have received a shorter sentence under current law, whether he has a significant criminal history, whether he has good conduct in prison, and whether he has significant gang ties."
Washington Post, President Obama expected to grant more clemencies to federal prisoners in coming weeks (Mar. 11, 2016)
Reuters, Obama's prisoner clemency plan faltering as cases pile up
(Mar. 14, 2016)

HONOR THE PROCEDURE
Calvin Davis made a few mistakes. First, he joined a heroin conspiracy. Second, he didn't pick his buyers carefully, one of whom turned out to be a confidential informant. Third – and most important – he made a lousy plea deal.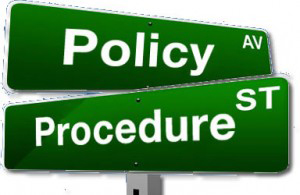 Last week, he learned why economist Thomas Sowell warns that "you will never understand bureaucracies until you understand that for bureaucrats procedure is everything and outcomes are nothing."
Cal's plea deal provided he would be sentenced to 66% of either the low end of the Guidelines sentencing range or the statutory minimum term, whichever was higher. He expected an 80-month prison term. But the Guidelines range figured by the probation officer came out much higher than the parties had expected. The court ordered Davis to serve 172 months, a term that was 66% of the low end of the Guidelines range (consistent with the plea agreement) but more than twice what the parties anticipated when they made the plea deal.
Cal didn't appeal or file a timely motion under 28 U.S.C. § 2255. But after the Supreme Court's decision in Alleyne v. United States, Davis filed a § 2255 motion contending that he was entitled to relief because the judge's sentencing findings regarding his criminal history had increased the minimum term of imprisonment. Alleyne held that any factual determination increasing a defendant's statutory mandatory minimum term (in that case, the fact that a defendant "brandished" a gun instead of just "possessing" it) must be charged in the indictment and proven beyond reasonable doubt to the factfinder.
The district court held Davis had no Alleyne claim because the Supreme Court has not declared that decision applicable retroactively on collateral review. Last week, the 7th Circuit agreed.
The appellate judges were puzzled as to why Davis thought Alleyne helped him at all. He was subject to a 10-year statutory minimum based on the amount of drugs involved in the trafficking conspiracy – an amount charged in the indictment and to which he admitted. What's more, criminal history findings like the ones that subjected Calvin to higher guidelines are exempt from the Apprendi v. New Jersey precedents entitling a defendant to a formal charge and a trial on facts that expose him to harsher penalties. But "the clearest impediment to the Alleyne claim" was "that the Supreme Court has not held that Alleyne applies retroactively to cases on collateral review."
Only the Supreme Court has authority to declare Alleyne retroactive, the 11th Circuit said, and unless it does, no one can claim the benefit of Alleyne in a § 2255 motion. The Supreme Court has not declared Alleyne to be retroactive, so the case's constitutional teachings are not available to anyone unlucky enough to be improperly sentenced before it was decided.
Procedure is everything.
Davis v. United States, Case No. 14-3019 (7th Cir. Mar. 15, 2016)

PUBLIC DEFENDER CALLS FOR POST-CONVICTION RIGHT TO COUNSEL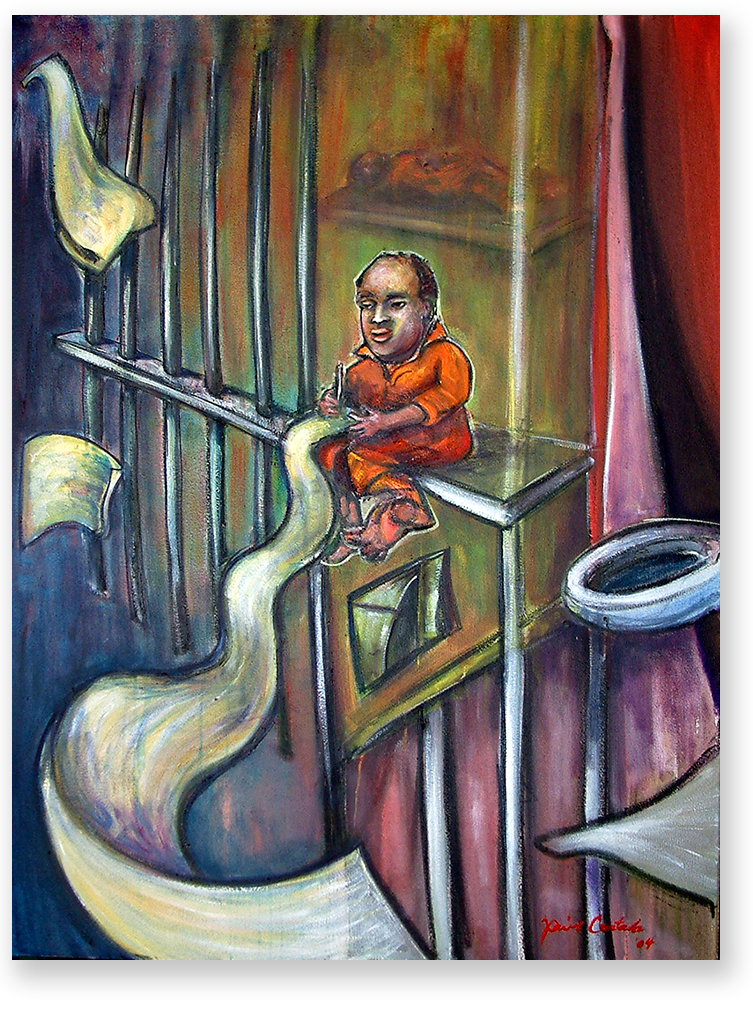 In a column coinciding with last Friday's 53rd anniversary of Gideon v. Wainright, a New York public defender official called for establishment of a post-conviction right of counsel.
Under current law, prisoners are seldom entitled to a lawyer for habeas corpus actions like § 2255 motions or suits challenging prison conditions. Ken Strutin, director of legal information services at the New York State Defenders Association, argued that the right to counsel has not kept pace with overcriminalization and mass incarceration.
Strutin contended that "for the pro se, 'access to the courts' has been whittled down to filling out forms and rummaging through libraries inadequate to their purpose … There is no equality of lawyering between the state and the imprisoned. The information world is cruelly biased in favor of the free and the Internet ready. Government lawyers can cite materials in their briefs found easily online or on the other side of publisher paywalls. They have access to the most current resources, information archives and litigation support. How do ill-starred pro se prisoners respond to something they can't look up, update or understand?"
Kenneth Strutin, Post-Conviction Representation, A Human Need, A Cognitive Right, New York Law Journal (Mar. 15, 2016)

STOP ME BEFORE I ROB AGAIN
Willie McCloud was convicted of being a felon-in-possession. Because he had three prior robberies, the court sentenced him under the Armed Career Criminal Act.
The ACCA provides that the prior crimes making a defendant eligible for an ACCA sentence enhancement must be "committed on occasions different from one another." Over the years, courts have generally agreed that a crime is successive when a defendant has "a meaningful opportunity to desist … activity before committing the second offense" and "the crimes reflect distinct aggressions."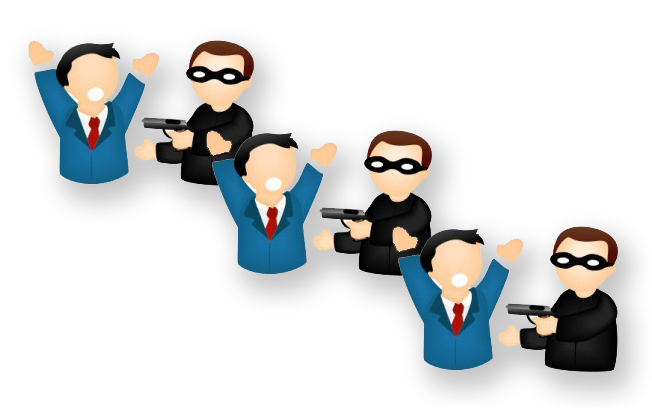 The Government argued that Willie's charging documents showed three separate case numbers assigned to the offenses he committed on August 4, 2008, that Willie and his fellow perps stole from three different people that day, that different kinds of property were stolen, and that the robberies were committed with different co-defendants. Willie seems to have been pretty busy that day.
The 11th Circuit threw out the ACCA enhancement. It held that just because "the charging documents indicate there were unrelated victims and different items stolen does not constitute 'reliable and specific evidence' pertaining to the time and location of the offenses, or otherwise indicate that there was a meaningful break between the offenses. We would not consider three temporally and logistically distinct robberies of the same victim to be a single offense. Correlatively, we do not consider – without more evidence – three different victims to indicate that the offenses were temporally or logistically distinct. Similarly, whether the pieces of property stolen were of the same or different types does not indicate the time or place of events. On the face of the charging documents, it is plausible that all three victims were standing in the same location, and each simultaneously gave up the items of value in his pockets. Thus, that there were different victims and the items stolen were two gold chains, one cell phone, and one wallet provides no indication whether the thefts were committed successively rather than simultaneously."
United States v. McCloud, Case No. 14-14547 (11th Cir.  March 16, 2016)


NO FRIEND OF MINE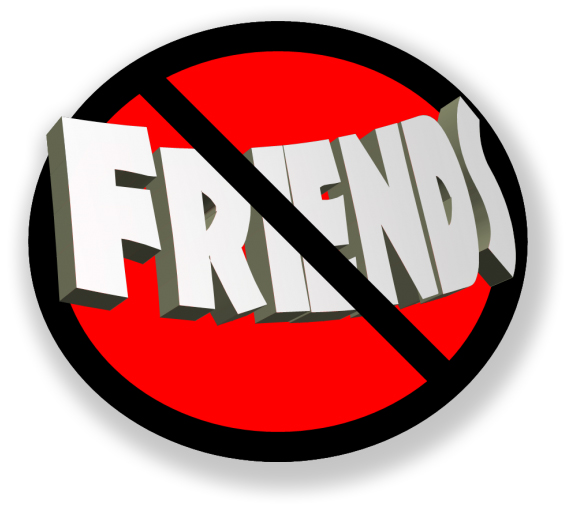 Last week, President Obama nominated D.C. Circuit Judge Merrick Garland to the Supreme Court. The nomination still has to be approved by the Senate – which has promised not to act on it until after the election – and it's hardly sure that Judge Garland will reach the high court.
Still, special interest groups are already howling that Judge Garland is too progressive and anti-business. Whatever. For prisoners – a one-issue special interest bloc if ever there was one – only one question matters: How is Judge Garland on criminal law issues?
Not so good, it turns out. When Garland was in the running for the Supreme Court in 2010, Washington attorney Tom Goldstein analyzed of Garland's record for Supreme Court website SCOTUSblog. Although there were few cases to go on (the DC Circuit doesn't handle many criminal law cases), Goldstein found that Garland tended to take conservative positions on criminal law.
Garland's "track record shows a substantial sympathy for the government in criminal cases. He rarely votes to overturn a criminal conviction," Goldstein said. In the 2010 analysis, Goldstein found Garland ruled the "opposite of his more liberal colleagues 10 times, but never goes opposite in the other direction of being more favorably inclined to the defendant."
In cases where the law is unclear, Garland will probably be more likely to rule against the defendant. So he may not follow the rule of lenity — and side with defendants when criminal law is vague — like Scalia did. "He is a centrist, a call-them-as-I-see-them, I-have-no-interest-in-changing-the-law kind of guy," Goldstein reported.
Is Merrick Garland more conservative than Antonin Scalia
on criminal justice issues? Vox (Mar. 17, 2016)

NOTHING HAPPENING ON SENTENCE REFORM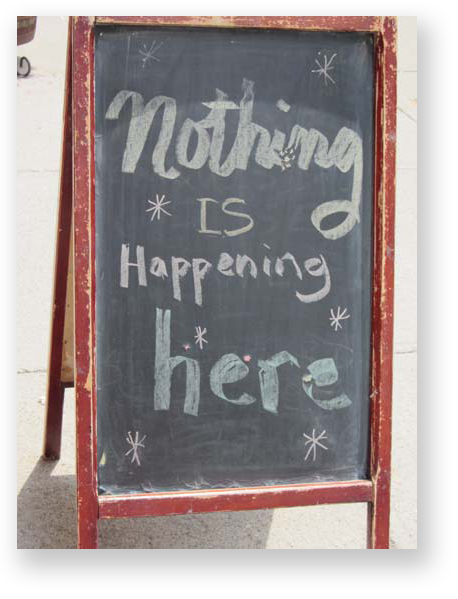 The legislative glacier that is the Sentencing Reform and Corrections Act of 2015, before the Senate as S. 2123, and before the House as H.R. 3713, did not budge last week. H.R. 3713 picked up two more cosponsors, Democrats from Georgia and California. The Senate bill remains at 28 cosponsors, while the House measure now has 61.

The Austin American-Statesman and Las Vegas Review-Journal newspapers strongly supported federal sentence reform last week. And Washington Post columnist George Will wrote a column last Wednesday entitled Sentencing reform alone won't fix crime and punishment in America, which argued that more effective post-release services had to be adopted along with sentencing reform.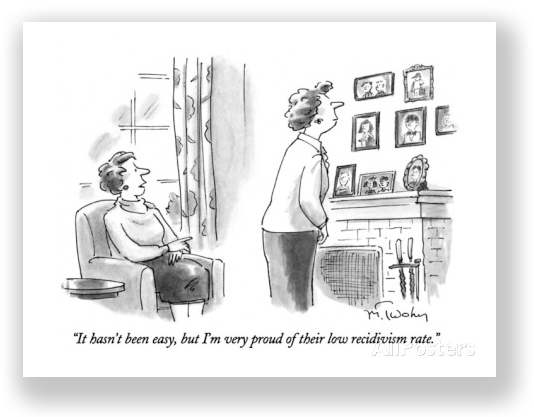 Will noted that "the federal prison population, which devours 25% of the Justice Department's budget, has increased more than 300 percent in less than 30 years. Only 7% are convicted of violent crimes. Granted, a person in prison poses no threat to the community. The problem is that almost everyone who goes to prison is going to return to the community from which he or she came, and most will not have been improved by the experience of incarceration … What we are not doing well is supervising people released from incarceration. Hence … the "crime-incarceration-crime cycle." He says "more people are sent to prison each year for violating probation or parole conditions than as a result of conviction for new crimes."

Legal Information Services Associates provides research and drafting services to lawyers and inmates. With over 20 years experience in post-conviction motions and sentence modification strategy, we provide services on everything from direct appeals to habeas corpus to sentence reduction motions to halfway house and home confinement placement. If we can help you, we'll tell you that. If what you want to do is futile, we'll tell you that, too.
If you have a question, contact us using our handy contact page. We don't charge for initial consultation. 
Would you like a copy of this newsletter in PDF format?  Click here.