Vol. 2, No. 8
This week:
Like This, Not Like That
Federal Judge Issues Order on Ineptitude
Once and Future Sentences
You're Entitled To Your Own Opinion – Just Not Your Own Facts
BOP to Sentencing Commission – 'Drop Dead'
Quiet Week For Sentencing Reform


LIKE THIS, NOT LIKE THAT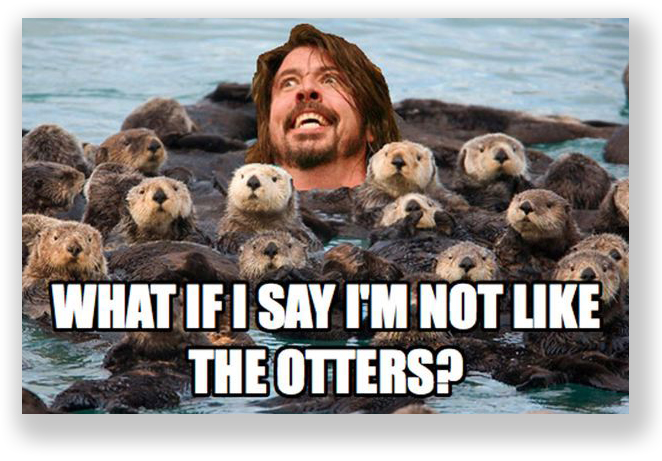 Jackie Mize wanted to sell oxycontin with his sons. Intending to do it right, he went to Florida to observe a large-scale opiate "doctor shopping" enterprise run by Trent Bussell. Like Samsung copying the iPhone, Mr. Mize went back to Tennessee to mimic Bussell in his own operation.
The Mizes got caught. At their trial, the government introduced a lot of evidence about how the Bussell conspiracy worked in order to explain to the jury how the Mizes operated.
Last Thursday, the 6th Circuit reversed their conviction, finding one of the rarest of all animals: a variance between the indictment and proof that prejudiced the Mizes. The Court of Appeals said, "We understand why the government did what it did — the theme of its case was that Defendants were inspired by the Bussell conspiracy to create their own conspiracy operating in a substantially similar manner. But … the government could have easily explained to the jury that this case involves a conspiracy which was formed by Jackie Mize and that the idea for the conspiracy originated when Jackie learned of the Bussell conspiracy. That was really all that needed to be said about the Bussell conspiracy. Instead, the extensive proof presented by the government on the Bussell conspiracy likely distracted the jury from the relevant issues—all to Defendants' prejudice."
United States v. Mize, Case No. 13-6558 (6th Cir. Feb. 18, 2016)


FEDERAL JUDGE ISSUES 'ORDER ON INEPTITUDE'
Judges tend to give their orders plain vanilla titles, like Opinion and Order. But a recent order issue by a federal judge in Houston shows that titles don't have to be bland.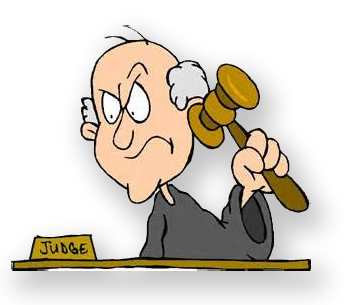 Judge Lynn N. Hughes, known for being plainspoken, was unhappy with the circuitous effort by a Washington, D.C., DOJ lawyer to obtain a transcript from the case, one that involved a suspect accused of providing material support to Islamic State. In his Order on Ineptitude, the Judge said, "If the pretentious lawyers from 'main' justice knew what they were doing – or had the humility to ask for help from the United States Attorney for the Southern District of Texas – it would not have taken three days, seven telephone calls, three voicemail messages, and one snippy electronic message for them to indirectly ask the court for assistance in ordering a transcript."
Some observers – probably those who had dealt with "main" justice before – found it funny. Others, like the online service Litigation Daily, whined that Judge Hughes had acted like "a bully" in "his shameful treatment of [the] Justice Department lawyer."
'Main' Justice declined to comment.
Federal Judge Issues 'Order on Ineptitude', Wall Street Journal (Feb. 10, 2016)


ONCE AND FUTURE SENTENCES
Two courts grappled with consecutive sentences last week, leaving defendants 1-and-1 on the issue.
In one case, Heriberto Almonte-Reyes was sentenced for drugs in Puerto Rico. At the time, everyone knew he had a money laundering case going on in Atlanta. The Puerto Rico federal court sentenced him to 120 months, consecutive to anything he might get in Georgia.
The Georgia federal court later gave him 87 months, but made it concurrent with the earlier sentence. Herbie appealed the Puerto Rico sentence. The government agreed the later sentence should make everything concurrent, but complained that Herbie should have filed a BP-9 or habeas corpus instead.
The 1st Circuit ruled Herbie's sentences should be concurrent, holding that a district court has no power to order a sentence run to consecutive to another one that does not yet exist. As for the government's suggestion to let the BOP handle it, the Court of Appeals noted that "it is not a foregone conclusion that Almonte-Reyes will be considered eligible for relief through those alternative mechanisms … [and] it cannot be that the possibility of future success on habeas would moot [his] direct appeal of his sentence." Anyone who has ever filed a BP-9 would agree.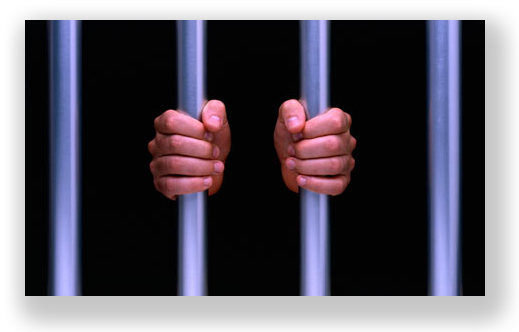 Meanwhile, in Illinois, drug dealer Harold Lacy was facing unrelated state charges when he got sentenced to 168 months in federal court. Under his plea agreement, the government was to recommend the 168-month sentence, which it did. But then, the AUSA told the court "there's a pending case in Macon County right now, and the State's Attorney has asked us to ask you to run the sentences consecutive … As a courtesy to a fellow prosecutor, I'm relaying their request to you." The judge was glad to oblige, ruling that Lacy's federal sentence would be consecutive to any state sentence that might be imposed.
In his plea agreement, Lacy waived all appellate rights, so the 7th Circuit threw out his appeal of the Government's trickeration. But it was concerned:
"Lacy's appeal of his sentence is foreclosed by his waiver, and thus we must dismiss the appeal. Nevertheless, the consecutive sentence gives us pause. Lacy's state crime was unrelated to his federal heroin conviction, so we would not question the substantive decision to impose a consecutive sentence. But the impetus for the consecutive sentence — extending a courtesy to a state prosecutor—was not a proper sentencing consideration."
United States v. Almonte-Reyes, Case No. 13-1934 (1st Cir. Feb. 18, 2016)
United States v. Lacy, Case No. 15‐2740 (7th Cir. Feb. 17, 2016)


YOU'RE ENTITLED TO YOUR OWN OPINION – JUST NOT YOUR OWN FACTS
A principal goal of the Sentencing Reform and Corrections Act of 2015, which would lower penalties for many drug offenses, is to reduce mass incarceration in the United States. The most popular explanation for the U.S.'s relatively high imprisonment rate is the ferocity of federal drug law enforcement. Countries that have decriminalized all drug possession are often believed to offer an alternative policy that reserves prison mainly for offenders convicted of rape, homicide and other serious non-drug crimes.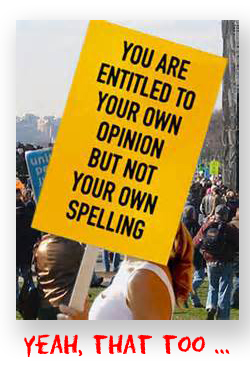 The truth is more complicated, according to an analysis of international prison data released last Thursday. While the U.S. has a huge inmate population by international standards, the percentage of prisoners serving time for drugs is just 20%, putting the U.S. in the middle of a pack of 10 developed Western countries. The numbers range from a low of 12% for Australia to 39% for Italy.
The reason, according to the study, is that federal prison is unique among U.S. correctional systems. Most federal inmates are not violent, and almost half are serving time for drug-related offenses. In state prisons – which house 87% of U.S. inmates – increasing sentences for violent crimes while cutting drug sentence would worsen mass incarceration. But in the small, atypical federal prison system, the report found, the Senate's approach should have the opposite effect.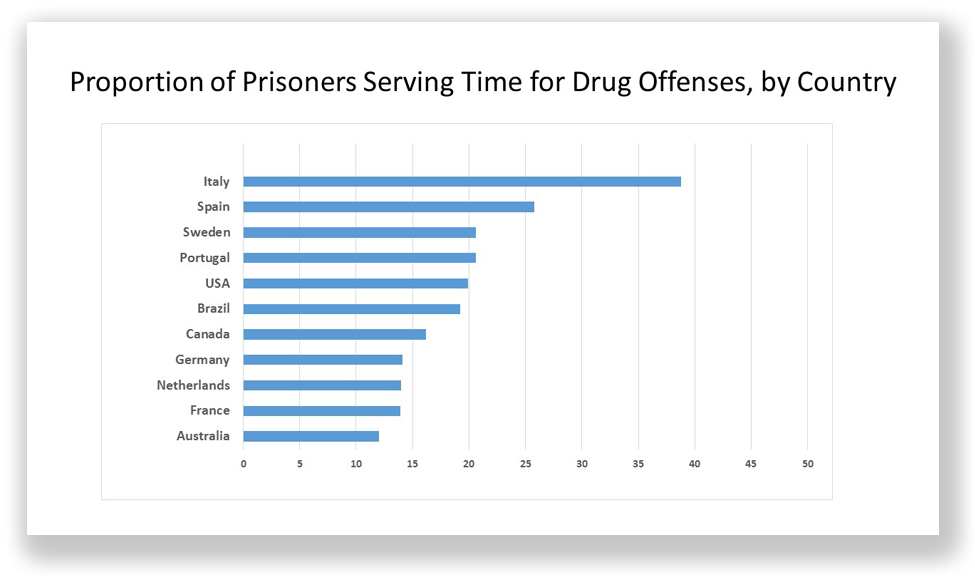 Another report last week by Brookings Institution argued that fewer than half of federal drug offenders are involved with organization or management of the drug trade. Most are low-level offenders – street-level dealers, brokers, couriers or mules – "who play who play a relatively low-level role in drug distribution." The report concludes that "the social and economic impact of incarceration [is] substantial and well documented. As debate on criminal justice reform continues, lawmakers must ask themselves whether low-level drug offenders pose such a danger to public safety as to merit additional time behind bars."
Humphreys, Drug Offenders in U.S. Prisons: An International Comparison (Feb. 18, 2016)
Galston and McElvein, Criminal Justice Reform: The Facts About Federal Drug Offenders, Brookings Institution (Feb. 13, 2016)


BOP TO SENTENCING COMMISSION – 'DROP DEAD'
Just about everyone at last week's U.S. Sentencing Commission hearing on "compassionate release" agreed that the system is "broken."
Except the BOP. The Bureau told the USSC that its implementation of 18 USC Sec. 3582(c)(1) is in good shape. After all, only 11 inmates died while waiting for BOP action on their compassionate release requests last year. The agency granted about 200 of 3,000 requests (about 7%) since 2013, 31 alone in the last two months.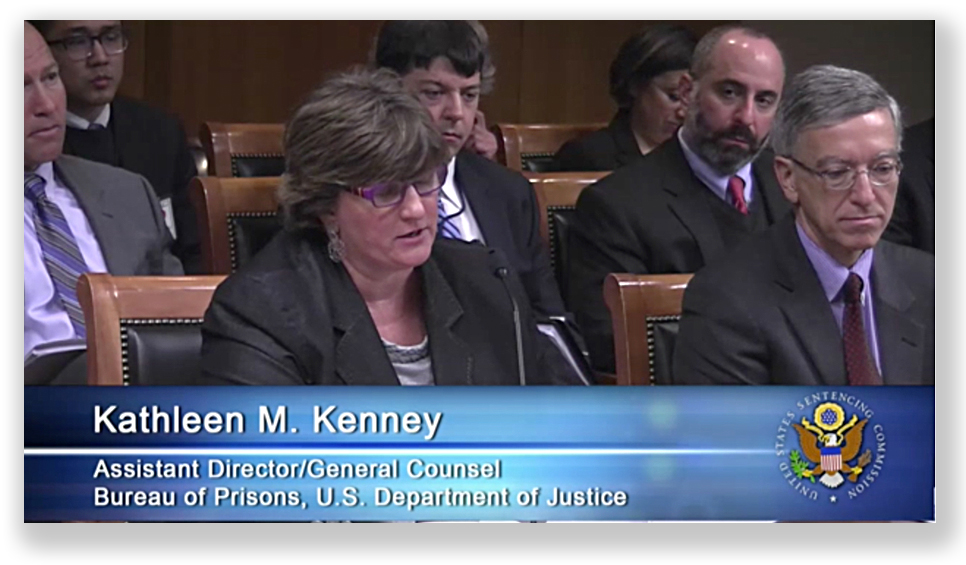 The BOP witnesses told the Sentencing Commission that the decision whether to recommend an inmate for a compassionate release was solely the BOP's right, and the Commission should not be sticking its nose into that process by adopting guidelines. For that matter, the BOP said, it rejected the critical report of the DOJ inspector general, who found in 2013 that the Bureau "poorly managed" the program.
Several USSC members, –– notably Judge Charles R. Brayer – did not react well to the BOP reserving for itself whether to decide to recommend people for release. The Judge complained that the BOP release "process takes so long that … people die, quite simply." He demanded to know "why is it that BOP is particularly well suited to assess impact on the community" in compassionate release cases. Why shouldn't courts have input on it instead of the BOP?"
Instead of the USSC taking control of the program and giving the courts clear instructions on how to act, BOP witness Jonathan Wroblewski suggested the Commission bring its guidelines into line with the BOP's initiatives so as to prevent "competing policies."
"I'm not totally sure what the department feels our function would be if you get to set the rules, if you get to do whatever you want," Commissioner Rachel Barkow told Wroblewski. "I guess I don't really understand where there's any effect to the commission's role in the statute under the department's reading."
The USSC will recommend changes in the compassionate release Guidelines at the end of April.


QUIET WEEK FOR SENTENCING REFORM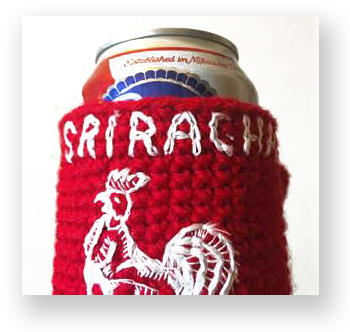 Congress was not in session last week, instead taking a week off for legislators to spend at home. Regular legislative sessions resume today.
But people were still talking about the Sentencing Reform and Corrections Act of 2015, called "Sriracha" for short. In the Feb. 11 issue of Forbes, contributor Jacob Sullum complained that some senators were misusing the Wendall Callahan case to demonize Sriracha. Sen. Tom Cotton (R-Arkansas) told colleagues in a letter the week before that "the possible release of thousands of violent criminals is a risky and possibly devastating social experiment in criminal leniency … If this grand experiment goes awry, how many lives will be ruined? How many lives will be lost? How many families will be torn apart?"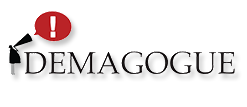 Sullum pointed out that Callahan – the inmate released early who is now accused of killing three people in Columbus (see "Reform Meets Willie Horton, LISA Newsletter of February 8, 2016) – was not typical of federal drug offenders. Callahan had several violent crime priors, including shooting someone and choking his girlfriend. According to a Bureau of Justice Statistics 2015 report, "the vast majority of federal drug offenders are not convicted of using guns." Sullum argued that "whatever political games erstwhile reformers may play, the fact remains that federal drug sentences are arbitrary and excessive … Once Congress recognizes that sentences are unjust, forcing current prisoners to complete them is neither fair nor reasonable."
The Los Angeles Times complained in an editorial last week that Sriracha "is now threatened by exaggerated accusations that it would lead to the release of thousands of violent criminals and by a demand that the legislation include new and controversial language defining the "criminal intent" necessary for a conviction … Criminal intent is an important principle. As Chief Justice John G. Roberts Jr. noted last year, under American law a defendant must be "blameworthy in mind" before he can be found guilty. At some point Congress may want to take up the issue of whether the intent requirement should be clarified. But there is no reason to hold this bill hostage … First things first."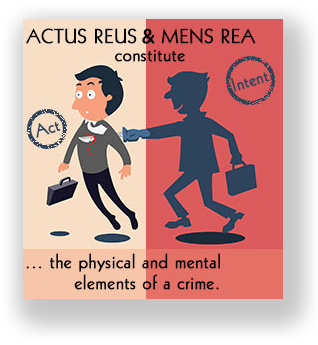 However, the New York Times published an opinion piece urging Democrats to back the Republican push to include mens rea reform in Sriracha: "It would be a shame," the Times said, "if partisan distrust kept Democrats from supporting a proposal favored by the right: a measure that would bolster the idea that a criminal conviction should require proof of what lawyers call "mens rea" — literally, a guilty mind. That's because it can be harnessed to aid some of those who are especially ill treated by the criminal justice system: the poor and racial minorities."
Finally, last week the National League of Cities – an organization representing cities and towns in all 50 states – announced that passage of federal criminal justice reform is one of its six federal priorities for 2016, a list that includes closing sales tax loopholes, changing the EPA's clean water rules and raising money for mass transit. NLC calls on Congress to "pass the Sentencing Reform and Corrections Act of 2015 (S. 2123), which adjusts prison sentences for certain non-violent drug offenders, targets violent criminals, and supports recidivism reduction programs. We also support the Second Chance Reauthorization Act (S. 1513/H.R. 3406), which would provide resources to local governments to improve outcomes for individuals returning to communities reducing in recidivism rates."

Legal Information Services Associates provides research and drafting services to lawyers and inmates. With over 20 years experience in post-conviction motions and sentence modification strategy, we provide services on everything from direct appeals to habeas corpus to sentence reduction motions to halfway house and home confinement placement. If we can help you, we'll tell you that. If what you want to do is futile, we'll tell you that, too.
If you have a question, contact us using our handy contact page. We don't charge for initial consultation. 
Would you like a copy of this newsletter in PDF format?  Click here.