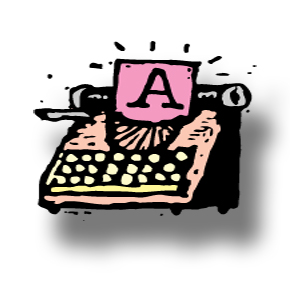 This week:
Check the Box
Sentencing Commission To Hold Public Hearing On Compassionate
Release Proposal
Congress Finds Another Way To Demonize Sex Offenders
Fox Hired To Guard Henhouse
It Means What It Says
Paper Examines Change In Thinking On Prosecutorial Misconduct
Sentencing Reform Meets Willie Horton

CHECK THE BOX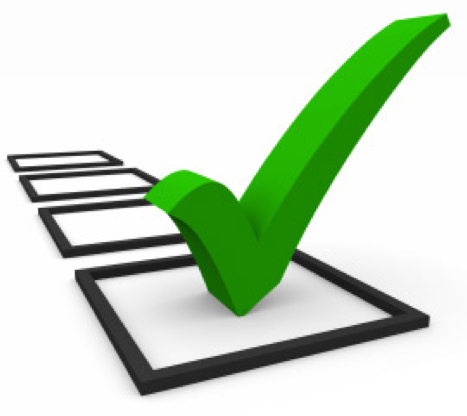 When Kaylon Pruitt heard someone pounding on the door, he suspected the worst and met the intruder armed with a shotgun. Actually, it was worse than he suspected: the man at the door was a probation officer, there to check on Kaylon's housemate. The officer disarmed Kaylon, who was promptly charged with being a felon-in-possession, due to a prior South Carolina burglary conviction.
Kaylon was sentenced to 46 months, the top of his Guidelines range, maybe because authorities found drugs, maybe because while he was in pretrial lockup, he tried to grope a nurse who was giving him a shot. No one was really sure, because the judge didn't explain her reasons. She just checked the box on the sentencing form that Kaylon's sentence was within his Guidelines range.
The Second Circuit upheld his sentence last week, but the appeals court took the opportunity to complain that the sentencing form required by law encourages judges to give short shrift to explaining the sentences they impose, and was designed by the Sentencing Commission to drive judges to give Guidelines sentences as the path of least resistance.
The Court complained "that no reasons need be provided for such within‐range sentences; presumably they are considered reasonable because they are within the range. Though we understand that this aspect of the Statement of Reasons form implicates broader issues as well, our focus here is quite narrow: § 3553(c) requires a statement of reasons for every sentence, and the Supreme Court has made it clear that a sentencing judge must never presume that a within‐range sentence is reasonable. Because the Statement of Reasons form undermines both of those mandates, we respectfully suggest … that it be amended accordingly."
United States v. Pruitt, Case No. 14-1921 (2nd Cir. Feb. 1, 2016)

SENTENCING COMMISSION TO HOLD PUBLIC HEARING ON COMPASSIONATE RELEASE PROPOSAL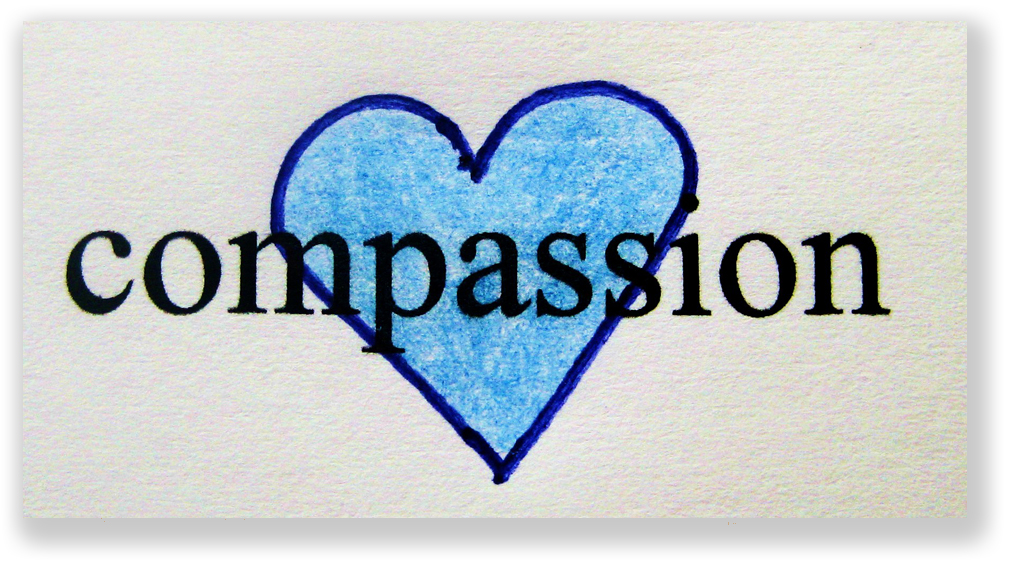 The U.S. Sentencing Commission has set a public hearing for Feb. 17 on proposed changes to its compassionate release policy statement.
USSG Sec. 1B1.13, directs the BOP to propose compassionate release for "extraordinary and compelling reasons." The Commission wants to expand the definition of such reasons to include (1) that the prisoner is 65 years old, has a chronic or serious medical condition from which he will not get better, and has served half his sentence; (2) that the prisoner is 65 and has served the 75 percent of his sentence (at least 10 years); or (3) the death or incapacity of the prisoner's spouse or caregiver of the prisoner's child.
United States Sentencing Commission, Agenda of Meeting Feb. 17, 2016 (issued Feb. 4, 2016)

CONGRESS FINDS ANOTHER WAY TO DEMONIZE SEX OFFENDERS
A bill requiring the State Department to identify registered sex offenders with a special mark on their passports passed Congress last Monday and went to President Obama's desk, who has not yet said whether he will sign the bill.

Called the "Inter-national Megan's Law", the bill provides that offenders' passports contain a "unique identifier" — as yet unspecified – to alert other countries that the passport holder is a registered sex offender.
Critics call the passport designator a scarlet letter. "Who is going to have a unique identifier added to their passport next? Is it going to be Muslims? Is it going to be gays?" asks one civil rights attorney who has fought against sex offender registries.

FOX HIRED TO GUARD HENHOUSE

The Justice Department has named Robert Zauzmer, a long-time Philadelphia AUSA, to head the DOJ pardon office, still buried under a 9,000-petition backlog.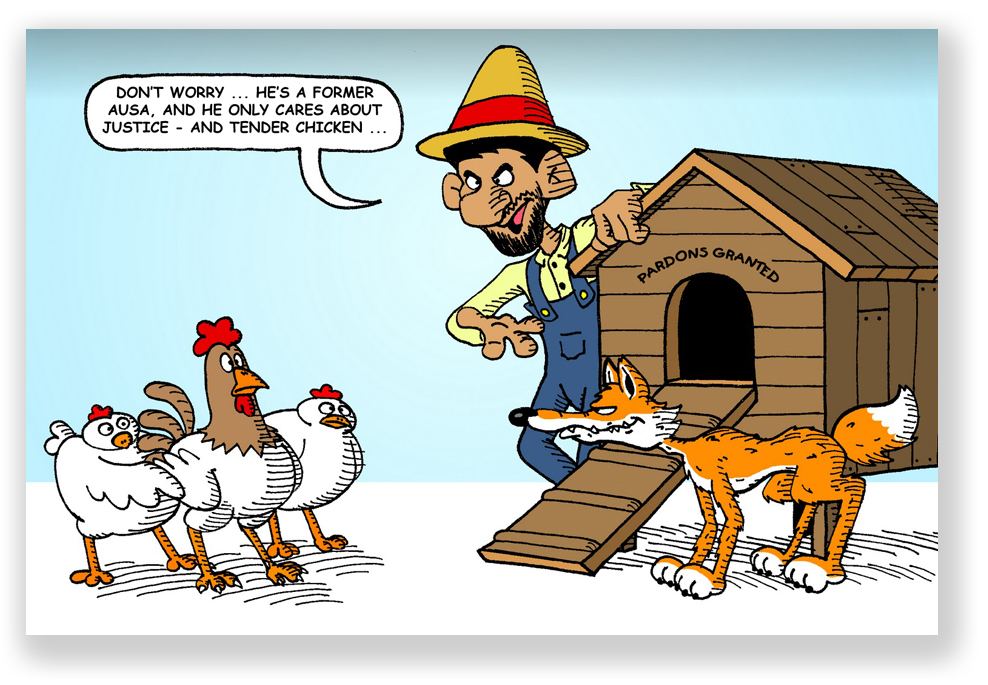 NPR reported last week that "Justice Department leaders said Zauzmer represented a 'natural choice' for the pardon job because of his experience training AUSAs all over the country in how to evaluate prisoners' requests for early release."
"There were many occasions over the years where I saw these sentences of 20, 30 years, life imprisonment imposed on low-level offenders based on mandatory sentencing laws that troubled me," Zauzmer told NPR. "Prosecutors are very knowledgeable about these cases and about the laws and about the need to do justice. They are passionate about this, and they are dedicated to doing the right thing and correcting any erroneous sentences that need to be corrected, and I am equally passionate about it."

IT MEANS WHAT IT SAYS
At the high end of the Guidelines, sentencing ranges sometimes remain the same for several levels. Thus, sometimes happens when the Guidelines change, an inmate's level drops but his sentencing range remains the same. Shouldn't he get a break anyway?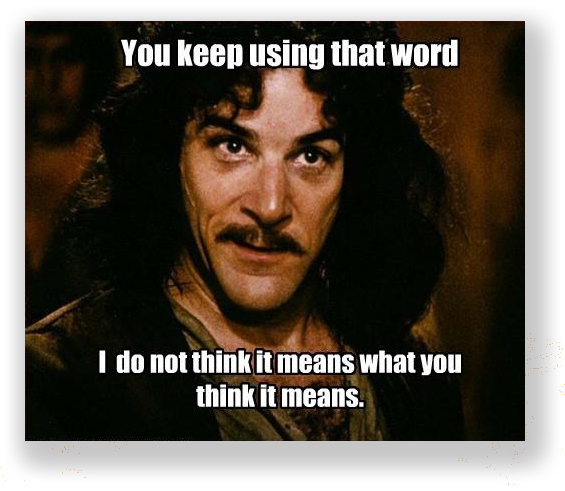 Nope. Lawrence McCarroll was convicted of running a Walmart-scale heroin operation. His offense level of 42 set his sentencing range at 360 months to life. The court gave him 396. Now, after Amendment 782, his offense level fell to 40, but with the same 360-life range.
McCarroll argued that the lower level meant he should be resentenced to 360 months. No dice, the 7th Circuit said last week. Under 18 USC § 3582(c)(2), a prisoner can get a sentence cut only if he was sentenced "to a term of imprisonment based on a sentencing range that has subsequently been lowered …" McCarroll's Guideline offense level fell, but not his sentencing range, making him ineligible for the reduction.
United States v. McCarroll, Case No. 15-2492 (7th Cir. Feb 3., 2016)

PAPER EXAMINES CHANGE IN THINKING ON PROSECUTORIAL MISCONDUCT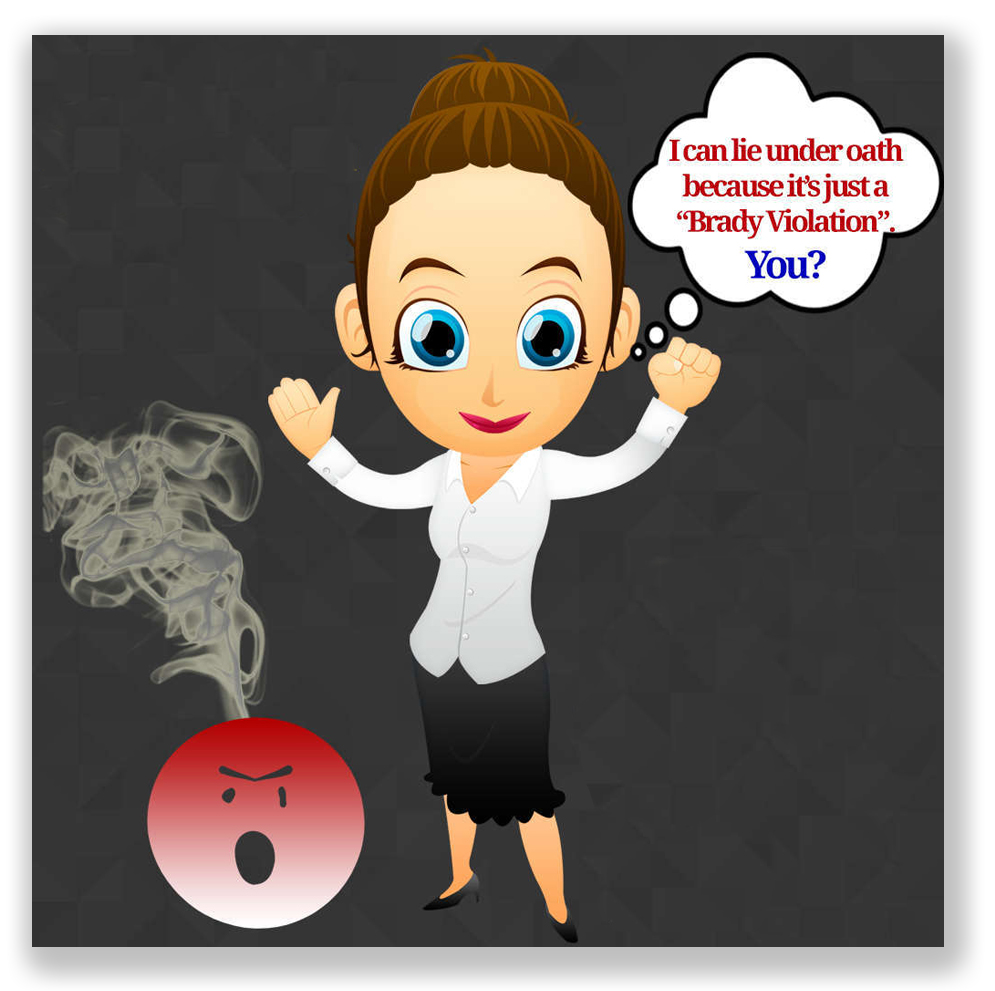 Two Fordham law professors have published an article examining accountability for prosecutorial misconduct. The paper, "Prosecutorial Accountability 2.0," argues that a significant evolution in public thinking over the last 50 years has led to "increasing segments of the public and judiciary now accept[ing] that prosecutorial misconduct is systemic; it calls for systemic remedies; and it includes negligent wrongdoing, abuses of discretion, and failures of supervision."
Green and Yaroshefsky, Prosecutorial Accountability 2.0, Fordham Law School (Jan. 26, 2016)

SENTENCING REFORM MEETS WILLIE HORTON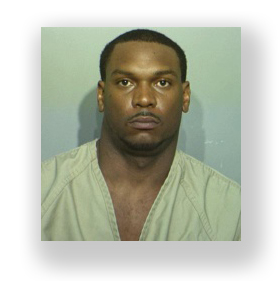 If the Sentencing Reform and Corrections Act of 2015, known on Capitol Hill as "Sriracha," fails to pass this year, thank Wendell Callahan.
Remember Willie Horton? Back in 1988, the convicted murderer, who was doing life without parole, got a weekend furlough from a Massachusetts prison. He ran off, raping and murdering until he was caught in Maryland. Republicans beat Massachusetts Gov. Mike Dukakis – a Democrat running for president – over the head with the story, accusing him of being soft on crime. Dukakis was soundly beaten by George H.W. Bush.
Now Sriracha has Wendell Callahan. In 2007, the federal court in Columbus, Ohio, sentenced Callahan to 150 months for selling crack. Wendell's time was then cut to 110 months because of the 2007 reduction in the crack Guidelines. Three years after that, another 10 months were lopped off because of the second drug guideline reduction. Wendell was released in August 2014.
A few weeks ago, Wendell was charged with stabbing his ex-girlfriend and her two young daughters to death. The Columbus Dispatch reported that Wendell "likely would have been deep into a 12 1/2-year federal prison sentence if sentencing guidelines for convicted crack dealers had remained unchanged."
The political website Politico has already cited the triple murder case as a complicating factor in the effort to pass Sriracha. A conservative organization, Americans for Limited Government, is throttling the Wendell Callahan case, attacking Sen. John Cornyn (R-Texas) for working with Sen. Mike Lee (R-Utah) to pass the bill.
Sen. Cornyn, a former Texas judge and attorney general, the number two Senate Republican and a principal Sriracha author, is trying to address fears from other Republicans that passage of the bill could free dangerous offenders and tarnish the party's law-and-order image.
Acknowledging the skepticism that people like Wendell Callahan help to create, Sen. Cornyn told the New York Times last week that he wants to dispel the myth being pandered by Sen. Ted Cruz and others that Sriracha will not throw open the gates of federal prisons. "Nobody is getting out of jail free, which is some of the characterization that is out there," Sen. Cornyn said.
Fresh off his surprise win in Iowa, presidential candidate Cruz – who once supported the Smarter Sentencing Act – flipped on the criminal justice issue last fall, voting against Sriracha in the Judiciary Committee because he objected to two aspects of the bill: "retroactivity" and reduced penalties for "criminals who have used a firearm in the commission of a crime."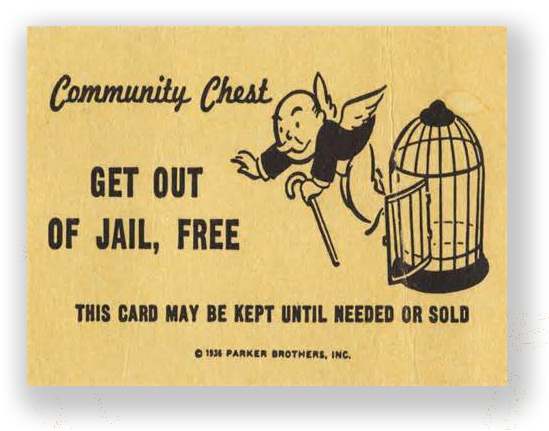 Sen. Cruz argues that some of the prisoners released under retro-active provisions of Sriracha may be guilty of violent crimes. "None of us know what those federal prisoners did," he said last October. "None of us know what the underlying conduct was that prosecutors may have plea-bargained down." But as a commentator in Reason magazine observed last week, "a prisoner eligible for resentencing gets out early only if a judge decides it's appropriate, and the judge can consider aspects of his record that may not be reflected in his current sentence."
Although Sriracha has not yet been scheduled for a vote in the House or the Senate, the House version (H.R. 3713) picked up three additional sponsors last week, two Democrats and a Republican. Still, commentators are generally observing that momentum for the criminal justice legislation is slowing down.
Meanwhile, billionaire Charles Koch — one of Sriracha's biggest supporters — continues to make the case for it. "You smoke a joint or violate some regulation … get arrested, put in prison and then come out, can't get a job, so this destroys opportunities and makes the community less safe because you go in — and weren't really criminals — and you are trying to get a job, so you steal if you can't," Koch told donors at the winter meeting of his affiliated political network last week. Koch views changes to the criminal justice system as crucial to putting the country back on the right track.
Senator Orrin Hatch (R-Utah) said in the Wall Street Journal last week that "a default criminal-intent standard is essential because Congress has departed from fundamental legal principles by creating crimes that don't require proof of criminal intent. Activities like walking a dog in a federal park on a leash longer than six feet, using a surfboard in a federally designated swimming area and using the 4-H Club logo without authorization are all now federal crimes regardless of a person's intent. If legislators wish to dispense with criminal-intent requirements, my bill forces them to do so explicitly. Too much is at stake to allow congressional inattention, or sloppy drafting, to deny individuals the rightful protections that criminal-intent requirements provide."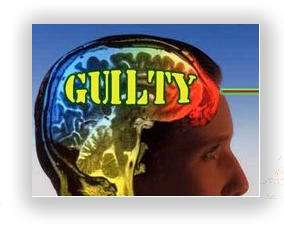 The Wall Street Journal itself editorialized last Saturday that "the necessity of proving that the accused has a guilty mind doesn't merely apply to white-collar defendants. In June 2015 [] Supreme Court Chief Justice John Roberts wrote, "the 'general rule' is that a guilty mind is 'a necessary element in the indictment and proof of every crime.'" The problem under current federal law is that such precedents aren't enough to stop prosecutors from exploiting statutes that don't have an explicit guilty-mind standard. As criminal laws have proliferated, more Americans are indicted for breaking laws that they never knew existed or that were written for purposes far from how prosecutors use them …"
Prominent Democrats also talked up the prospects for sentencing reform during the Democrats' annual issues conference in Baltimore last week. Congressman Elijah Cummings (D-Maryland) led a session on particulars of criminal justice reform during the retreat. Later, President Barack Obama addressed the issue himself, telling the conference that Congress is not going to get much done this year, but it could effectively address two areas: criminal justice reform and opioids.
Legal Information Services Associates provides research and drafting services to lawyers and inmates. With over 20 years experience in post-conviction motions and sentence modification strategy, we provide services on everything from direct appeals to habeas corpus to sentence reduction motions to halfway house and home confinement placement. If we can help you, we'll tell you that. If what you want to do is futile, we'll tell you that, too.

Legal Information Services Associates provides research and drafting services to lawyers and inmates. With over 20 years experience in post-conviction motions and sentence modification strategy, we provide services on everything from direct appeals to habeas corpus to sentence reduction motions to halfway house and home confinement placement. 
If you have a question, contact us using our handy contact page. We don't charge for initial consultation. 
Would you like a copy of this newsletter in PDF format?  Click here.