The Department of Justice has announced the plans and criteria for the long discussed new clemency initiative.  The basics of the program are set out in two DOJ documents, one a press release and the other a speech given by a Deputy Attorney General
Announcing New Clemency Initiative, Deputy Attorney General James M. Cole Details Broad New Criteria for Applicants
Remarks as Prepared for Delivery by Deputy Attorney General James M. Cole at the Press Conference Announcing the Clemency Initiative
DOJ is adopting six criteria for identifying appropriate prisoners to be considered in the expedited clemency program, which appears to apply only to drug offenders:
•         The prisoner is currently serving a federal sentence in prison and, by operation of law, likely would have received a substantially lower sentence if convicted of the same offense(s) today;
•         The prisoner is a non-violent, low-level offender without significant ties to large scale criminal organizations, gangs or cartels;
•         The prisoner has served at least 10 years of his or her sentence;
•         The prisoner does not have a significant criminal history;
•         The prisoner has  demonstrated good conduct in prison; and
•         The prisoner has no history of violence prior to or during his or her current term of imprisonment.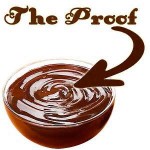 The proof of the pudding is in the tasting, and we're not especially optimistic about this.  We remember well how Congress authorized a home detention program for elderly offenders in the Second Chance Act of 2008, and – by the time the BOP adopted an implementing program statement for the program – the criteria had become so narrow that only about 10 prisoners in the entire 200,000-inmate Federal system qualified.
The broad criteria listed above have more holes than a swiss cheese factory.  First, how many prisoners would have a substantially lower sentence if sentenced today?  The crack offenders, maybe, but most of them have had their sentences adjusted already under 18 U.S.C. § 3582(c)(2).  Second, what is a "significant" criminal history?  Is that a Criminal History II?  A III?  Only a Guidelines career offender?  And what is good conduct in prison?  No loss of good time days?  No 200-series or higher incident reports?  No incident reports at all?
Back in 2009, we knew of a 79-year prisoner suffering from cancer and heart disease who would have made the elderly offender pilot detention program but for his "history" of violence.  That history?  An aggravated assault for a barroom brawl in a Pittsburgh bar, circa 1949.  The BOP interpretative rules called this a "history of violence."
Perhaps this time it'll be different.  But that's not how the smart money's betting.